Long Term Review
Honda HR-V 1.6i-DTEC SE Navi long-term test review – fourth report
Contributing editor Pete Tullin is spending six months living with Honda's smallest crossover to see how well it can cope with the challenges of everyday life.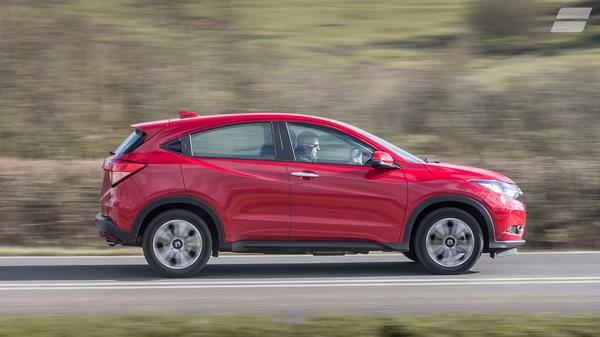 Fourth report - May 2016
Mileage 8762
Costs - none
First report
Second report
Third report
Over the course of the last few years, I've attended countless new car launches; and, by association, I've also spent a fair amount of time with the combined ranks of her Majesty's great unwashed. On these occasions, there's usually a fairly predictable pattern of events. After an initial exchange of journalistic hostilities and general maligning of each other's publications, a temporary truce breaks out, before the subject of cars - or more specifically, long-term test cars - crops up. Now, I've run all manner of motors during my time as a hack, so I'm not phased in the slightest when someone casually advertises the fact that they just happen to be schlepping around in a Porsche California, a McLaren Aventador, or whichever current supercar happens to be the flavour of the month. Nor am I a bit concerned when I'm confronted by a raised eyebrow and a sharp intake of breath whenever I tell folk I'm presently bashing around in a Honda HR-V. Because, you know what, if I had just one word to sum up the time I've spent with our long-term HR-V so far, then that word would be 'respect'.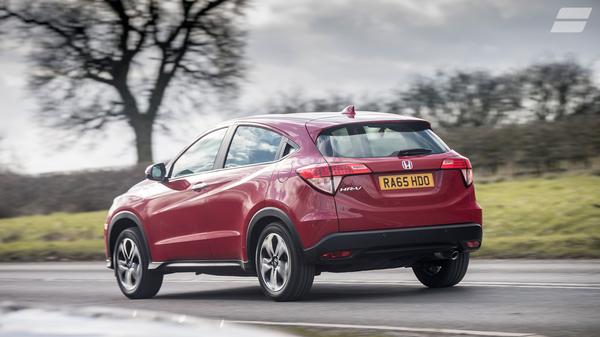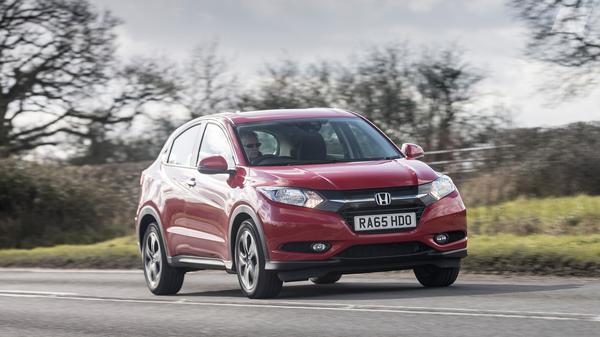 Principally, this is because, no matter what I throw at Honda's compact SUV, just like a Pavlovian puppy, it always comes back, wagging its tail for more.
For example, on a recent trip to Brittany to lay some concrete foundations in a creaking 15th-century farm house, the Honda had to bear the indignity of acting as crew bus; and, it did so with not so much as a murmur, despite us cramming every inch of its cabin to the rafters. Pickaxes, shovels, spirit levels, a heavyweight HILTI ground-breaker, a week's baggage for three folk and knick-knack paddy-whack's four-legged friend - all found their way into the HR-V at some point during our endeavours. Ok, so understandably, with the car weighed down to the gunwales with all this kit, there was a wee bit of a drop-off in performance, but not to the point where the HR-V's plucky 1.6-litre diesel engine ever felt overwhelmed. Once up to peage-cruising speed, it was happy to hum along in its usual unflustered manner. Of course, a trip to France is seldom without drama, and this trip was no exception. After completing our travails, and just before setting off to catch Brittany Ferries' finest, we called in at the local French supermarket to stock up on some cheap beer, pate and Gasoil. Oh, and while I think of it, just why is French diesel the same price per-litre in Euros as it is in pounds here, Mr Osborne?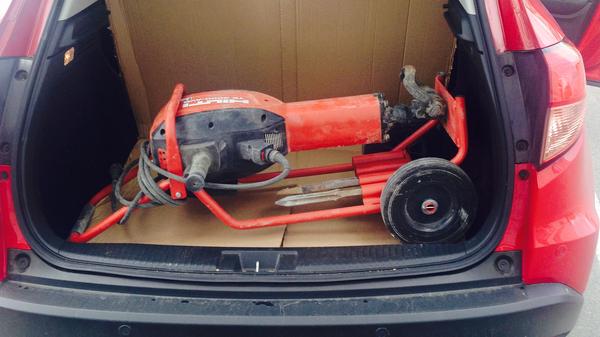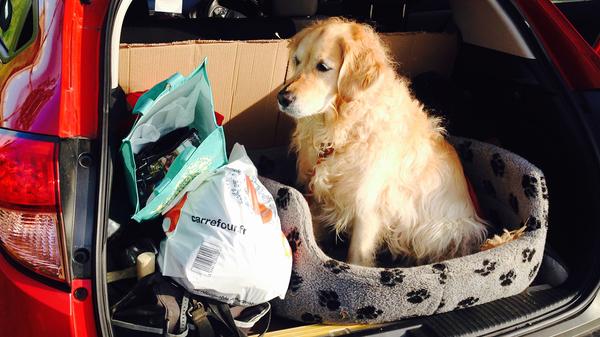 Maybe it's because you can't actually buy French diesel.
Well, not when the unions go on strike, fire up a few dozen Michelin retreads and block the oil refinery gates. Unperturbed by Breton unrest, and applying some quick back-of-a-fag-packet maths - well, actually we just looked at the remaining range on the HR-V's trip computer - the distance we needed to cover didn't seem achievable. However, based on some numbers I'd achieved on an economy-biased cruise I'd carried out when I took delivery of the HR-V, I guestimated that, driven with enough restraint, the Honda might just make it on what remained in the tank. Just. Sure enough, after a gentle three-hour sojourn, with the HR-V's digital readout showing an average 68.7 mpg for the journey, we rolled into Cherbourg on fumes and palpitations, just in time to catch the rocket-propelled Brittany Express back to Blighty. As I said previously: Respect.
Key specs:
Model: Honda HR-V 1.6i-DTEC SE Navi
Price as tested: £23,050
Engine/gearbox: 1.6-litre 4cyl turbodiesel, six-speed manual
Power: 118bhp
Torque: 221lb/ft
Top speed: 119mph
0-62mph: 10.2 seconds
Economy: 70.6mpg
CO2/BIK tax liability: 108g/km/24%
Boot space: 470 – 1533 litres