Long Term Review
Honda HR-V 1.6i-DTEC SE Navi long-term test review – third report
Contributing editor Pete Tullin is spending six months living with Honda's smallest crossover to see how well it can cope with the challenges of everyday life.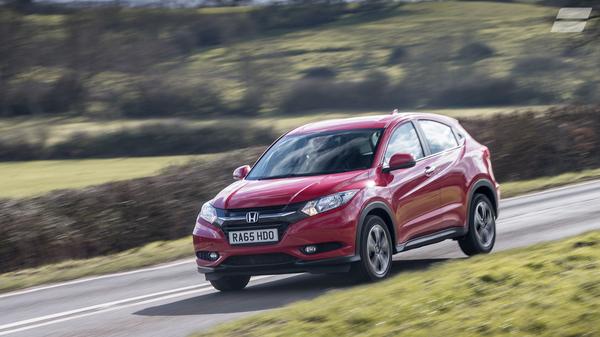 Third report - April 2016
Mileage 6778
Costs - none
First report
Second report
Anyone who knows me, knows that no matter where I go, my trusty golf clubs go with me, so should the opportunity present itself, I can hit the fairway at the drop of a hat. The fact that the HR-V's boot is wide enough to accept my clubs width-ways across the rear of the load bay affords me this luxury, and there's always plenty of space beyond my bats for my tool bag (you never know when an unexpected spot of DIY will crop up at your other half's gaff), my overnight bags (I swear I've spent more time on the road than at home these past twelve months) or any of the various other gubbins that accompanies me on my travels. For some reason this got me thinking of a trivia question: Is there any Japanese car that won't accept a golf bag across its cargo bay? And, as an adjunct, why do so many European manufactures struggle to provide this crucial accommodation? Answers on a postcard, please.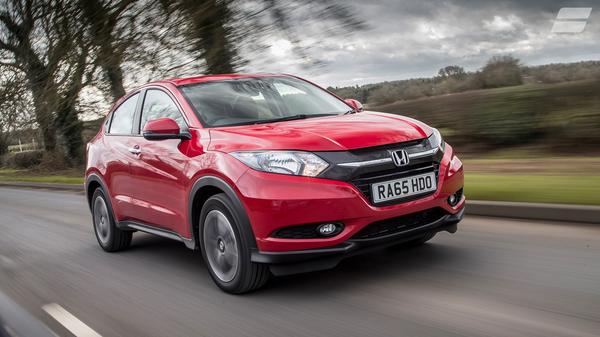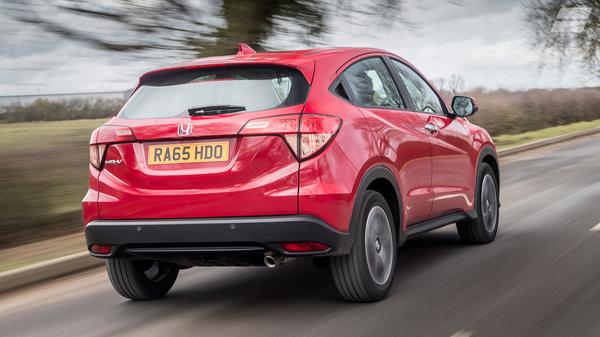 Now, you may think this is all a bit nit-picky, but I'm confident that a legion of golfers will sympathise with my sentiments, especially from a security viewpoint. By not folding down a rear seat to accommodate my precious blades, I no longer expose them to prying eyes, and as a result I can sleep more soundly.
Sticking with the subject of space and practicality, I'm always bowled over by how easy it is to convert the HR-V into a makeshift courier van and I'm constantly amazed by how much space there is with the rear seats folded. I'm currently in the process of moving house – well at least I would be if those gossiping estate agents would put down their manicure files and chase up that parasitic solicitor – and the HR-V's easy conversion and surprisingly commodious capacity have enabled me to get a head-start on clearing out of my present drum by running all manner of unwanted detritus to the local tip. Whether it's flipping up the rear seat bases to accommodate my rusty old bicycle – lets face it, my Tour-de-Yorkshire days are over – or folding the seat backs completely flat, the transformation is completed in nano-seconds, which means I spend minimal time blocking my neighbour's access route as I ram home a dozen or so black bin bags stuffed with stone washed denim flares and seventies Twig T-shirts. A I mentioned in a previous report, I'm more than happy with the HR-V's driving position, although the combination of large door mirrors and relatively thick A-pillars can obscure visibility somewhat. On a couple of occasions, I've struggled a bit to spot cars approaching from the right when coming up to roundabouts. However, after a recent spin in a Civic Type R, with its multi layered screens, half of which I struggle to see because the steering wheel rim blocks them out, I was quite relieved to get back in the HR-V, with its simple, traditional dash layout. The gloss black highlights look very classy, too, but much like a dark kitchen worktop, they show up every crumb and every spec of dust, so I've taken to carrying a soft paint brush to whoosh away any build-up. OCD? Me? Never!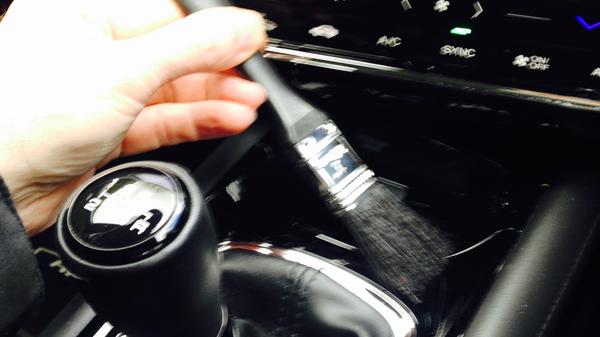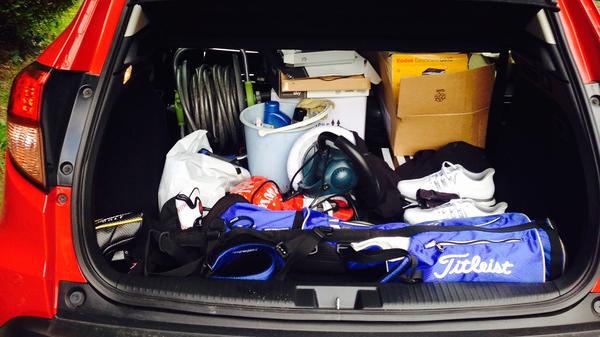 As you've probably guessed by the way I've skirted around the issue, the HR-V is not the most enthralling motor to drive, but with my consumer journalist hat on, and putting myself firmly in the shoes of the people who are going to buy Honda's compact SUV, I'm guessing driving engagement won't register particularly highly on their ultimate wish list. Perhaps it's just best to say that the HR-V feels most at home on the motorway.
It's a hard one to explain, but to accompany its Tardis-like interior, the HR-V seems to have an unerring ability to condense time travel. Much of this is down to the relaxed motorway ride I suspect, but I feel sure it can also be attributed to the inconspicuous 1.6-litre diesel motor that effortlessly chews up the miles and invariably gives the impression that you have arrived at your destination ahead of time. As I've mentioned in passing, I've had the pleasure of running petrol powered Hondas in the past, so I know that at 6000 miles, the engine's electronic brain releases an additional boost of performance. Sadly, this isn't the case with the HR-V's diesel engine. It's still a willing performer, however, and I still love the sweet, short-shift gear throw; just as well as you need to be pretty hot-to-trot with your shifts to keep the engine in its comfort zone. And, I still get a warm fuzzy feeling as I record the 50-plus mpg returns, but just occasionally, it would be nice to have a bit more oomph. That said, after the best part of 7000 miles and three months in my charge, the HR-V's positives still massively outweigh any negatives. I even took it for a shake and vac at my local car wash recently, and anyone who knows motoring journalists will tell you that is a mark of respect afforded to very few long term vehicles.
Key specs:
Model: Honda HR-V 1.6i-DTEC SE Navi
Price as tested: £23,050
Engine/gearbox: 1.6-litre 4cyl turbodiesel, six-speed manual
Power: 118bhp
Torque: 221lb/ft
Top speed: 119mph
0-62mph: 10.2 seconds
Economy: 70.6mpg
CO2/BIK tax liability: 108g/km/24%
Boot space: 470 – 1533 litres