Long Term Review
Honda HR-V 1.6i-DTEC SE Navi long-term test review – first report
Contributing editor Pete Tullin is spending six months living with Honda's smallest crossover to see how well it can cope with the challenges of everyday life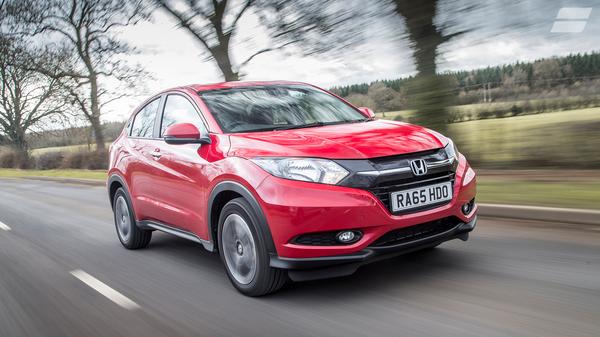 First report - February 2016
Mileage - 2,894
Costs - none
Although it pains me to say it, I've reached the point in life where I feel more comfortable wearing a flat cap rather than a baseball cap on the golf course. So, when Honda offered me the chance to run one of its motors as a long-term test car, it seemed like a bit of a dilemma. As much as I love the sharp-handling Civic Type-R, the typical beany-hatted, puffer jacket-wearing owners of such overtly raucous hot hatches are probably a wee bit wide of my demographic. Conversely, I'm not quite ready to tuck my vest in my pants, don my herringbone overcoat and sign up to the afternoon-tea-at-the-garden-centre set by going for the new Jazz. Thankfully, there was a third way, in the guise of the recently launched HR-V crossover. Contemporarily styled, with a Tardis-like interior and complete with 1.6-litre diesel engine, it was never going to be the performance choice, but given that I bang in some pretty significant mileages in the pursuit of car launches, the thought of a relaxed motorway cruiser with a parsimonious taste for the black stuff sounded pretty endearing. I'm currently averaging around 52mpg, which is a long way short of the 70.6mpg the official fuel tests say the HR-V is capable of, but I have to admit, I've not exactly been hanging around for the first couple of thousand miles. My car is kitted out with SE Navi spec, which comes with essentials like dual-zone climate control, Bluetooth connectivity, front and rear parking sensors and lots of charging points to keep my various communication devices and Mac Book up to snuff. Crucially, for a bloke who can get lost in a phone box, it also came with sat-nav, as well as something called Aha, which is an interweb hotspot app malarkey, apparently. With hindsight, I would have probably specified heated seats - what was I just saying about that vest? - because, in all seriousness, the engine is inclined to thermal efficiency, so it retains the heat it generates for quite some time to maximise fuel efficiency before releasing any warmth into the cabin.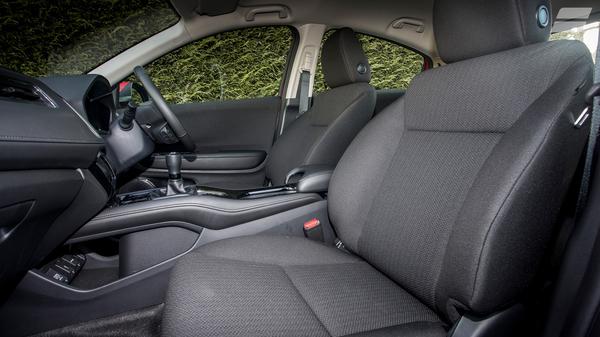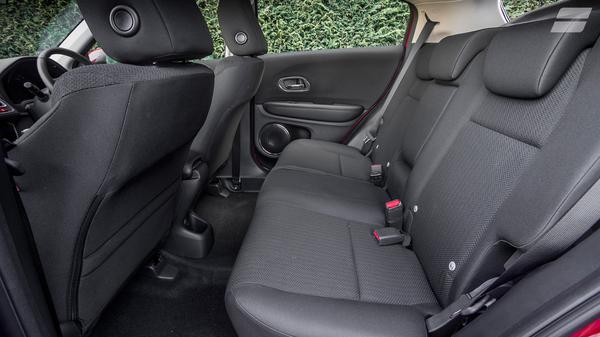 Because I'm so used to living with my other car, a Porsche Cayman, I've had to radically adapt my driving style to suit the HR-V. For example, when pulling away from a standstill for the first time in the Honda, my initial impressions were: Blimey, how much free play is there in that accelerator pedal and how sluggish is that power delivery?
It quickly became clear, however, that the HR-V's fairly diminutive diesel engine needs a bit of a considered approach to get the best out of it. To this end, I soon learned that there's absolutely no point in revving it beyond its comfort zone, because maximum torque is produced low down in the rev range; and, beyond 3000rpm, all you get is a load of additional combustion racket and a flat line in performance. Thankfully, the HR-V's stubby gearshift is an absolute gem, so giving the right pedal a short, concentrated burst and rapidly short-shifting through the cogs is the order of the day. That said, the gear gate is a wee bit offset to the left, so I often find myself dipping the clutch and checking that I am actually in top and not cruising along in fourth like an absolute divvy. Once again, keep it in the zone and the engine is pretty sweet, with little in the way of vibration detectable through the steering wheel or the pedals. I am inclined to turn the stop-start function off when in traffic, though, as the pronounced starter cough and subsequent shake of the engine on its mounts when repeatedly re-starting puts dots on me. First impressions of the ride, steering and general handling of the HR-V are not bad, but not entirely convincing, either. I'm a bit of a steering nut, so I find the openness around the straight-ahead and relative lack of connection a wee bit demoralising. I'm also inclined to get a little aggrieved at the rather ham-fisted damping, which produces quite an agitated ride on rougher roads. At least there's a decent amount of overriding body float, which means cruising along the motorway is a fairly relaxing experience.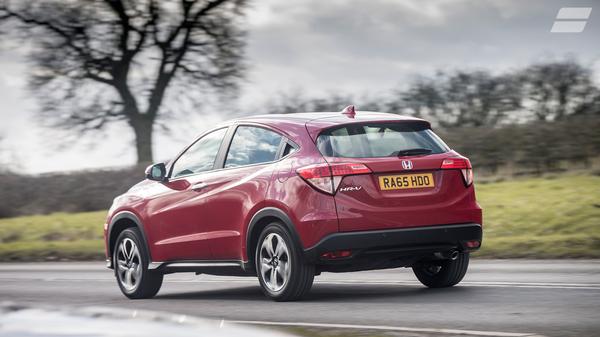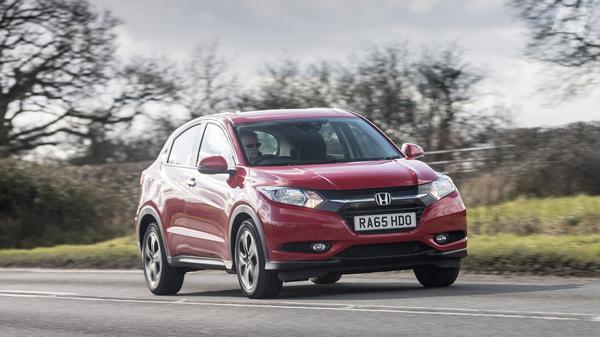 Without question, the HR-V's strongest suit is its interior. It feels much bigger than you might imagine, it's robustly trimmed throughout, the seats offer good support and decent long distance comfort. And, because the dash has a very conventional layout, I can see and reach everything without any excessive stretching. The boot, too, is brilliant, as it's wide enough to accommodate my golf clubs straight across the back of the load bay, leaving plenty of space for additional travel bags.
Of course, I don't always travel alone, as I'm blessed with a couple of ditzy blondes in my life. Unfortunately, one of them has four legs, a sensational sense of smell and goes by the name of Marnie. Personally, I just think of it as a big, hairy, tripe-disposal unit (other types of offal are available) but as the saying goes, 'No man has greater love than he who lays down his rear seats for his significant other's Golden Retriever'. Well, in the case of the HR-V, it's a case of quickly folding up the magic rear seats, to unveil a comfy flat bed for old slobber-chops. As you've probably guessed, I'm not much of an animal-lover, but even I can see the advantage of letting a sleeping dog lie. Especially as I know from experience what it's like to travel in a less well executed hatchback, with an irritable hound perched on the rear seats treating me to a relentless rhythmical pant of hot halitosis. Although not quite as irritating, I'm not a massive fan of the HR-V's touch-screen, or - come to think of it - any touch-screen, for that matter. I find them frustratingly imprecise and slow-witted, but I guess I'll come to terms with it eventually. What I'll never come to terms with is the bright spark who decided DAB radio was the future. In the course of a 100-mile journey I can pretty much guarantee that the HR-V's DAB radio reception will drop out at least half a dozen times; and, when the only other acoustic accompaniment is a rhythmical panting, well, you know what I'm saying.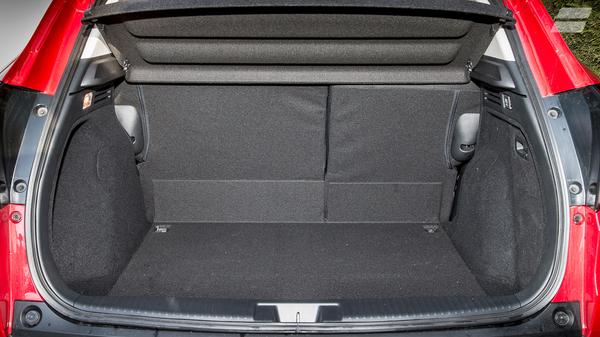 Key specs:
Model: Honda HR-V 1.6i-DTEC SE Navi
Price as tested: £23,050
Engine/gearbox: 1.6-litre 4cyl turbodiesel, six-speed manual
Power: 118bhp
Torque: 221lb/ft
Top speed: 119mph
0-62mph: 10.2 seconds
Economy: 70.6mpg
CO2/BIK tax liability: 108g/km/24%
Boot space: 470 – 1533 litres