Advice
Consumer Rights Act 2015 for used and new cars
The Consumer Rights Act provides second-hand and new car buyers with a wider range of rights covering the sale of goods and services. Here we explained which consumer rights could cover you when buying a car, or when you require a refund, car repairs or the replacement of faulty goods.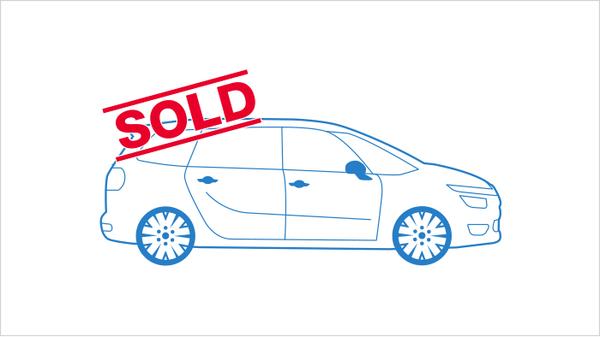 The Consumer Rights Act was introduced on 1 October 2015 and covers all goods and services purchased thereafter from official traders.
The Consumer Rights Act 2015 replaced the previous Sale of Goods Act and some other legislations, like the Unfair Terms in Consumer Contracts Regulations and the Supply of Goods and Services Act. Generally, the Consumer Rights Act 2015 offers car buyers more rights by covering the sale of new and used cars, as well as services such as car repairs and maintenance. The Consumer Rights Act still retains some of the Sale of Goods Act's crucial demands that all products must be meet the following criteria. Please note that, while we make every effort to ensure this page is kept up to date, we strongly encourage you to visit sites like Citizen's Advice and Money Advice Service for the latest impartial advice on legal matters. This article does not constitute legal advice, its aim to is to make you aware of which rights are available for further investigation – we cannot say whether they would or would not apply in individual circumstances.
1. Of satisfactory quality

• This means the vehicle bought by you shouldn't be damaged or faulty • If you buy a new vehicle, it should function as expected • If you buy a second-hand vehicle, its condition and performance should be reasonable • All vehicles should be roadworthy, safe and reliable • The vehicle's condition should match its age, price and mileage • The quality should match the make and model's standard, and the vehicle should be as described and advertised
2. Fit for particular purpose
• The car should be able to fulfil the purpose it's bought for by functioning as it's normally expected to • For example, a 7.5-tonne truck should be able to carry goods weighing up to the promised carry weight or a car's top speed should match the advertised mph
3. As described
• The vehicle you buy should match the description in the adverts or the sample model showed in a showroom • The vehicle's specs and appearance should be the same as what was mentioned before the purchase • Second-hand cars' condition and performance should be as described If the car or any other goods and service purchased by you don't meet any of these three criteria, you may have the following options under the Consumer Rights Act. Again, consult Citizen's Advice and Money Advice Service for a detailed explanation of whether these rights apply in your situation.
1. Right to reject
If the goods or service fails to meet one or more of these criteria, and you can prove these issues were present before you bought the car, you should have the option to reject the product within the first 30 days of buying it. If you reject the product within this time period, you should be entitled to a refund without undue delay and within 14 days of the dealer agreeing to the refund. Previously, with the Sale of Goods Act, this period to reject the product was defined as 'reasonable time' which left the timeframe open for interpretation. This 'short-term right to reject' also replaces the previous rule which said that retailers only needed to repair or replace a faulty item or part.
2. Right to a repair or replacement
If you find a defect after 30 days, but within six months, you can request a car repair or replacement. The dealer chooses which is the best and more affordable option for them, so you usually can't ask for your preferred choice. You are entitled to this right if the fault was there at the time of delivery, unless the seller can prove it wasn't. The Consumer Rights Act stipulates that dealers will only get one chance to repair or replace the product, so dealers can't make multiple attempts to fix a problem unless otherwise agreed. If they fail to remedy the fault in one attempt or within a reasonable time period, you'll be entitled to a full or partial refund. Alternatively, you can ask for another attempt at repairing/ replacing or for financial compensation. The law says, in almost every case, there can be no reductions from any refund given in the first six months. However, motor vehicles are the one exception, where the seller can make a 'reasonable' reduction for the amount the car has been used. The Consumer Rights Act helped at overcoming the previous legislation's drawback where dealers were allowed more than one attempt at repairing or replacing the product and it was more difficult to get a refund.
Consumer Rights Act 2015: key points summary
• The Consumer Rights Act 2015 applies to England, Wales, Scotland and Northern Ireland
• Your rights under Consumer Rights Act only apply to vehicles bought from a registered trader. If you buy a car from a private seller or at an auction, you're not covered by this legislation, but by
other laws
. • Consumer Rights Act is applicable for goods and service bought on or after 1 October 2015 • Sale of Goods Act applies to any vehicles bought before 1 October 2015 • You can seek compensation or a refund after six months of purchasing the vehicle, but it'll be up to you to prove the fault was there at the time of delivery • The dealer isn't responsible for any natural wear and tear that happens to your vehicle over time
What to do if something goes wrong with your car
• Get in touch with the dealer immediately and address the problem with your car or service purchased
• Make sure you note down and address the fault clearly and in detail – taking photos and keeping a note of the time and date of when the fault occurred can be helpful • Keep a record of your conversations with the dealer • Get all verbal agreements and exchanges down on paper so that you can refer back if needed • If the dealer mentions any cost of repairs, make sure you understand the cost and agree only if you're okay with it • Get in touch with
Consumer Advice
for more guidance on your situation
Other laws to protect car buyers
• If you've bought a car on
hire purchase (HP)
, you may be protected under
section 75 of Consumer Credit Act 1974
and Consumer Rights Act 2015
• If you purchased a car or services through a credit card, you may be protected under section 75 of Consumer Credit Act 1974 • Under the Consumer Contracts (Information, Cancellation and Additional Charges) Regulations 2013, you can cancel your order within the cooling-off period of 14 days after purchasing a vehicle • Under the Consumer Protection from Unfair Trading Regulations 2008, it's illegal for dealers to provide incomplete or false information or engage in other unfair business practices • Vehicles bought on credit are covered by the Financial Ombudsman Service (FOS) • If you're buying a car privately, it's the seller's legal responsibility to ensure that they have the right to sell the car, and the vehicle matches its description and is roadworthy • Buying a vehicle through online auction's 'buy now' option and from a business trader covers the vehicle under your general consumer rights (again, if you buy from a private seller at an online auction, you won't be protected by this law)