First Drive 2016 Nissan Leaf 30kWh first drive
The Nissan Leaf is the world's best-selling electric car and Nissan is determined to keep it that way. For 2016, the Leaf gains enhanced telematics and a heavier-duty battery pack, giving a theoretical range of 155 miles between charges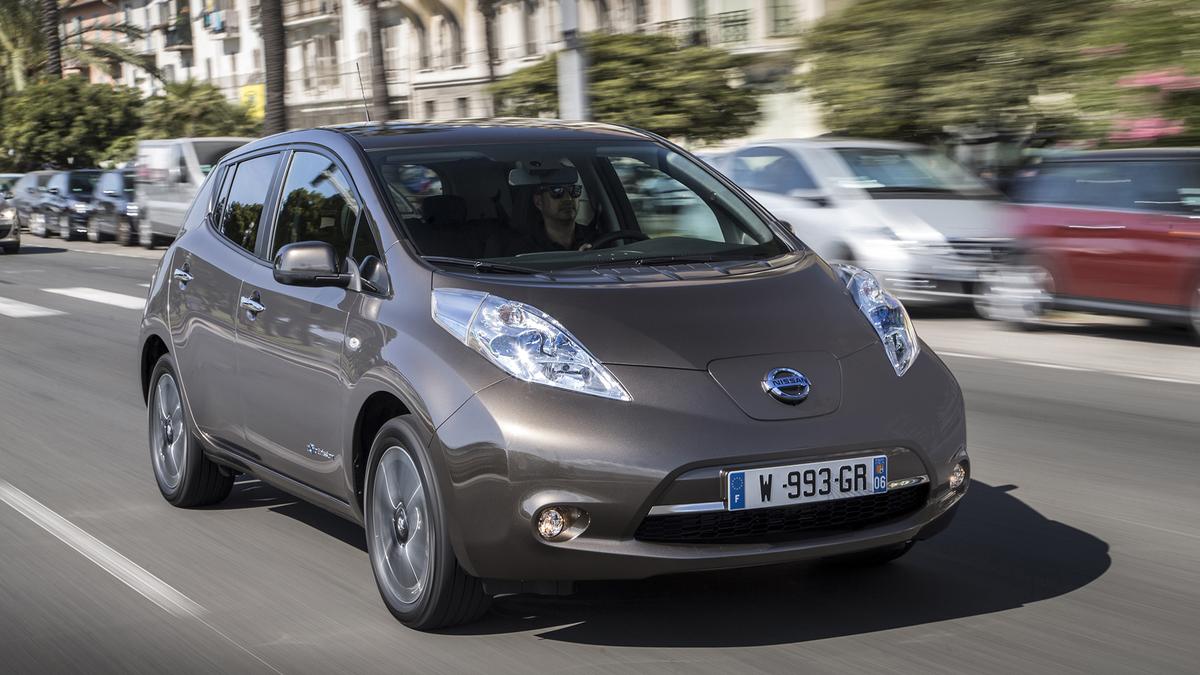 View gallery
Auto Trader verdict:
Offering outstanding value for money, minuscule running costs and all the green credentials you could dream of, the latest Leaf's extended battery range will go a long way to allaying the last vestiges of EV technophobia. Strong performance, excellent refinement, quick charging and easy everyday usability mean the Leaf demands very few compromises of its owners.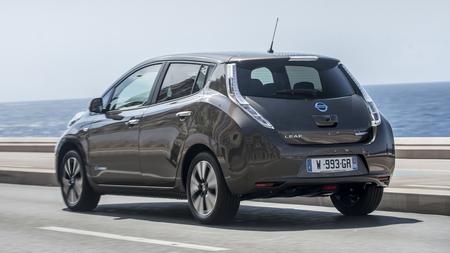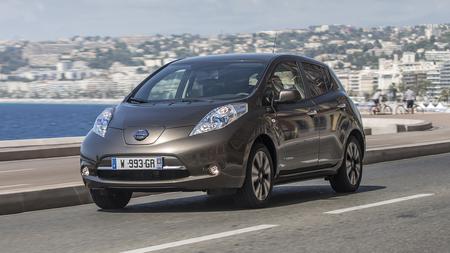 Need to know:
Smarter telematics and a bigger battery to help alleviate range anxiety

Priced from £24,490 with £5,000 Plug-in car grant (£1600 more than the 24kWh equivalent)

On sale December 2015
What is it?
When the Nissan Leaf originally hit the streets, its closest rival was the milk float.

Fast forward five years and the Leaf inhabits a very different world: a world where every manufacturer intent on surviving the decade already offers, or is busy readying, a spate of electrically enhanced vehicles.

The 2016 Leaf features an all new 30kWh battery pack, which is said to boost effective cruising range by 31 miles over the current 24kWh versions. With a claimed 155 miles between recharges, Nissan hopes this will broaden the Leaf's appeal to more than just the Home Counties commuter set.

This additional mileage is especially welcome when you consider there's plenty of anecdotal evidence to suggest deep and crispy winter morns bring about dramatic shortfalls in the current Leaf's real-world range.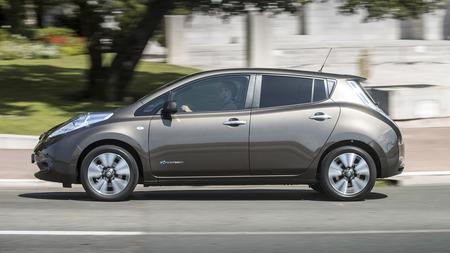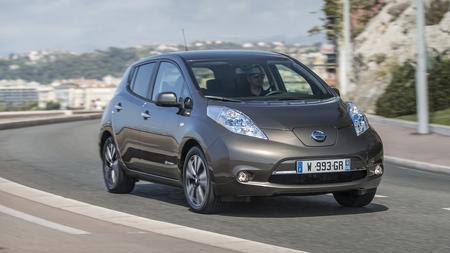 What's it like?
Don't get carried away with the idea that a bigger battery means more oomph, as the performance of this new model remains identical to the lower-rated 24kWh models.

Although a 11.5-second 0-62 time isn't going to get any sparks flying, the Leaf always feels stronger than the bald figures suggest. This is because the electric motor delivers its maximum torque to the front wheels almost instantaneously. With none of transmission lag associated with fossil-fuelled automatic-transmission vehicles, it's easy to think of the Leaf as a sprinter powering out of the blocks, rather than a middle distance runner setting off from a standing start. Once the initial 100-metre dash is dispensed, the Leaf happily settles into a more leisurely Marathon-paced jog.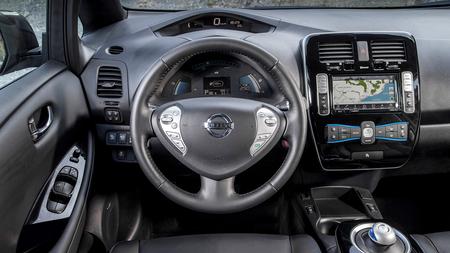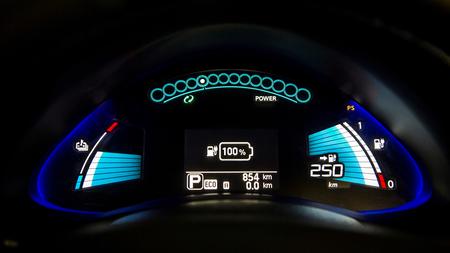 Relying more on its core strength than outright speed, the electric motor always feels responsive, dragging the Leaf out of tight bends and shrugging off steep inclines with surprising ease. Of course, along with its claimed 2p per mile running costs and zero tailpipe emissions, the Leaf's real USP is its near-silent running. With just a hint of machine whine and the background hum of breeze on screen and rubber on Tarmac, it produces an eerily quiet driving experience.

As you might expect, the steering is very light, which helps you breeze around town and effortlessly slot into those tight city parking spaces. Surprisingly, though, the lock is quite limited, making three-point-turns a bit more stressful than need be.

Obviously, the Leaf is no hot hatch, majoring more on comfort than agility; but, because the vast majority of its running gear is slung low-down, the handling is tidier than you might expect.

Initial turn-in is quite laboured and body roll is fairly pronounced, but once the car is settled into a bend, things feel reassuringly stable and predictable. That said, any over-enthusiasm is ultimately limited by the relative modest grip from the mileage-scrutinising low-rolling resistance tyres.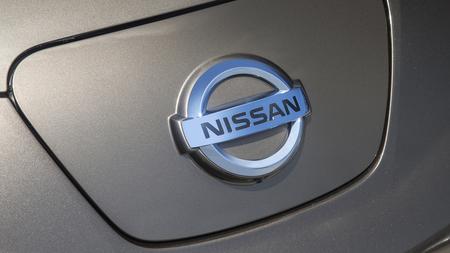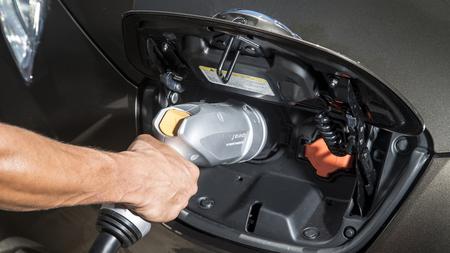 Whether it was a conscious decision to hide the original Leaf's high-tech light under a bushel or simply an attempt to rein in design costs after blowing the budget on the power source, the Leaf is no oil painting.

In its defence, Nissan maintains the rather awkward lines are purely a by-product of aerodynamic efficiency. The duck-billed nose and those prominent headlamps are contoured in such a fashion to minimise drag, while a rear-mounted diffuser and flat under-tray help reduce under-body turbulence.

Inside, there's a new 7.0-inch touch-screen that lets you to zoom in and out of the Nav screen using phone-style pinch and swipe movements. However, in practice, it's a bit clunky, and no match for your phone or tablet.

There's also a more sophisticated connectivity system that allows you to pre-condition the cabin temperature when the car is plugged in or access information about the nearest available charging points via your mobile phone.

The Leaf has always boasted decent interior space and, thankfully, the bigger battery pack has had no impact on that. You get a decent 370-litre boot and plenty of room between the axles for four to travel in reasonable comfort. Yes, there are five seat belts, but a big, foot-space-robbing central tunnel means your kids will always associate sitting in the centre rear pew with a spell on the naughty step.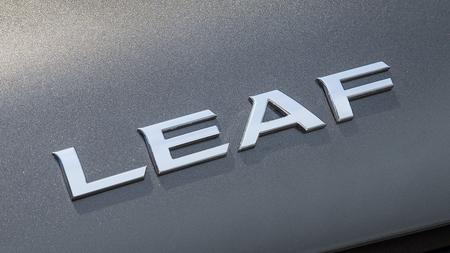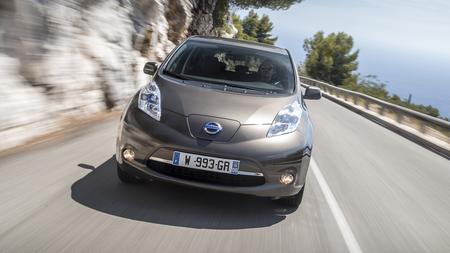 Should I get one?
The bigger battery pack adds a £1600 premium to the Leaf's purchase price, but even so, with a starting price of £24,490, the stronger Leaf still looks an absolute bargain, undercutting the likes of the BMW i3 and Volkswagen e-Golf by a healthy margin.

What's more, if the eight-year, 100,000-mile battery warrant isn't sufficient to allay your technophobia, Nissan will sell you a Leaf for around £15,000 and you can opt to lease the battery. Prices start at around £70 per month depending on the rental period and predicted mileage.

Key facts:
Model: Nissan Leaf 30kWh

Price: £24,490-£27,940

Engine: AC Electric synchronous motor

Power/Torque: 107bhp/187lb ft

0-62mph: 11.5sec

Top speed: 89mph

Co2/BIK tax liability: 0g/km/0%

Boot space: 370 litres
Also consider:
BMW i3
Expensive, tight on space and not that comfortable, but that BMW badge is oh-so desirable
Volkswagen e-Golf
Good range, exemplary build quality and universal Golf appeal, albeit at a stiff premium
Renault Zoe
For our money, the best electric car yet. It combines a grown-up and relaxing driving experience with good quality and practicality
Interested in buying a Nissan Leaf?