First Drive 2016 Audi RS 7 Performance first drive review
Does an Audi RS 7 really need more power? Well, it doesn't matter because it has some anyway, with the arrival of the RS 7 Performance. But is it any good? We find out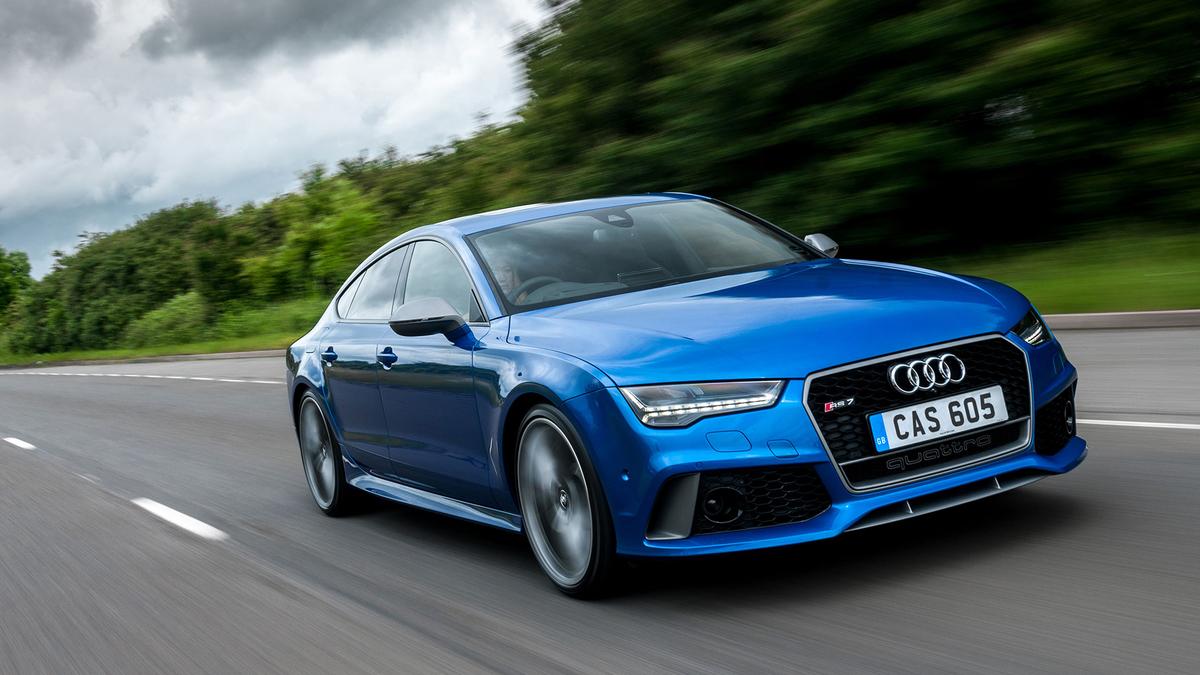 View gallery
Auto Trader Verdict:
There's no doubt that the Audi RS 7 Performance is a very pleasant car; to drive, to sit in, and to look at. The doubt comes when you try to figure out whether the car is worth the colossal amount of money you'll pay, both to buy it and to run it. A more humble A7 gives you most of what's great about the Performance, at a fraction of the cost.
Need to know:
Even more powerful version of Audi performance coupe

Almost 600bhp from its 4.0-litre twin-turbocharged V8

On sale now, starting at £92,060
What is it?
The answer to the prayers of all those people for whom a standard Audi RS 7 just isn't fast enough. Yes, Audi's huge high-performance coupe, with its four doors and four seats, has been given an extra shot in the arm. The 'Performance', which will be sold alongside the regular RS 7, turns up the wick on the 4.0-litre twin-turbocharged V8 petrol engine to the tune of 45bhp, adding up to a frankly staggering 597bhp.

The horsepower isn't the only mind-boggling number on offer, either. The engine also bangs out 516lb ft of torque, which occasionally gets boosted to 553lb ft thanks to a temporary overboost function. It all means that this two-tonne luxury leviathan can sprint from 0-62mph in a scarcely believable 3.7 seconds. And then, of course, there's the price, starting from just north of £90,000. Crumbs.
What is it like?
Unsurprisingly, very, very, very fast indeed. Put any meaningful pressure on the throttle pedal whatsoever, and the car lurches forward with searing speed. That's not to say the RS 7 is uncontrollable – the throttle is perfectly easy indeed to modulate, and you can easily pootle along in traffic – but you're aware that belting acceleration is never more than a flex of your right ankle away. That's helped by the swift responses of the eight-speed automatic gearbox, which also operates nice and smoothly when you're in relaxed mood.

However, switch the Drive Select controller from Comfort mode to Dynamic, and all hell breaks loose. The standard air suspension becomes tauter, the exhaust spits and bangs with every lift-off, but most importantly, the gearbox becomes far more aggressive. This turns a very fast car into an astonishingly fast car, and you don't have to be too beastly with the throttle pedal to reach insane speeds in double-quick time.

The whole experience is dominated by the engine, then, but that's not just because the acceleration is so dramatic; it's also because everything else is so undramatic. Aside from the gunfire exhaust, the cabin stays quiet, the ride stays pretty smooth (even in the firmer setting) and the four-wheel-drive system gives the car unflappable traction and grip. Indeed, if you ever get even close to approaching the car's limits when driving on the public highway, then you're being incredibly naughty and probably deserve every minute of jail-time you get.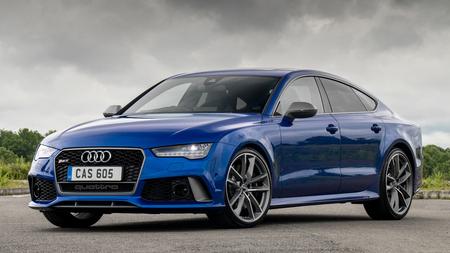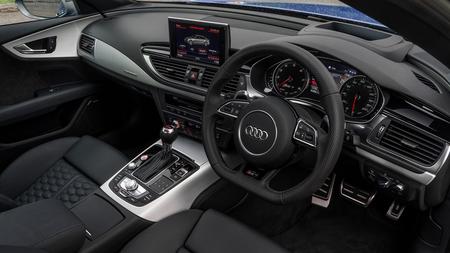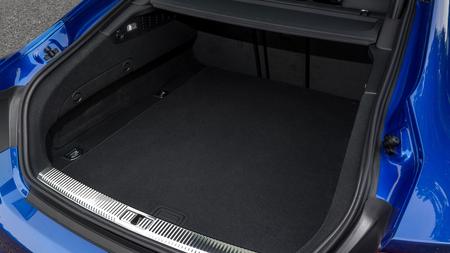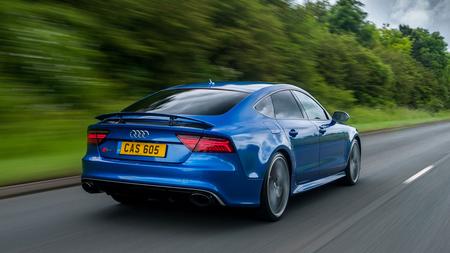 Seriously, though, the law is something that all RS 7 Performance drivers will need to be very mindful of. Such phenomenal performance delivered in such a refined, settled and tranquil manner means it's alarmingly easy to build up licence-losing speeds without noticing, so it really pays to keep your concentration.

The car isn't perfect in other ways, either. The steering has a rather rubbery, artificial feel; Audi's reliability record is a little patchy; and, obviously, it'll cost an absolute packet to run.

That said, there's still a vast amount to like. The cabin is dripping with quality and technology, the cabin is big on comfort and ergonomics, and there's plentiful space for four adults and their bags.
Should I get one?
There's no doubting that the RS 7 Performance is a car that's impressive, desirable and likeable in equal measure. Even so, it's a little bit difficult to see what the point of it is.

If you want an out-and-out performance car, the RS 7 doesn't really cut it. It's too big, too heavy and too diluted to feel sporty, despite its epic pace. Undoubtedly, with its comfort, refinement and luxury, it's a car that's at its best when destroying huge inter-continental distances in double-quick time.

Thing is, you can get that – plus all the other stuff that's good about the RS 7 Performance – from a humbler version of the A7, and still go pretty darned fast, thank you very much, all for a great deal less cash.
Key facts:
Model: Audi RS 7 Performance

Price: £90,725

Engine: 4.0-litre twin-turbo V8 petrol, eight-speed automatic

Power/Torque: 597bhp/516lb ft (553lb ft in overboost)

0-62mph: 3.7secs

Top speed: 155mph (electronically limited)

Economy: 29.7mpg

CO2/BIK tax liability: 221g/km/37%

Boot space: 535 - 1390 litres
Interested in buying an Audi RS7?