First Drive Peugeot 308 GTI 270 first drive review
Any new hot hatch from Peugeot is inevitably compared to greats from the company's past, but what really matters is how this new flagship 308 compares to its current rivals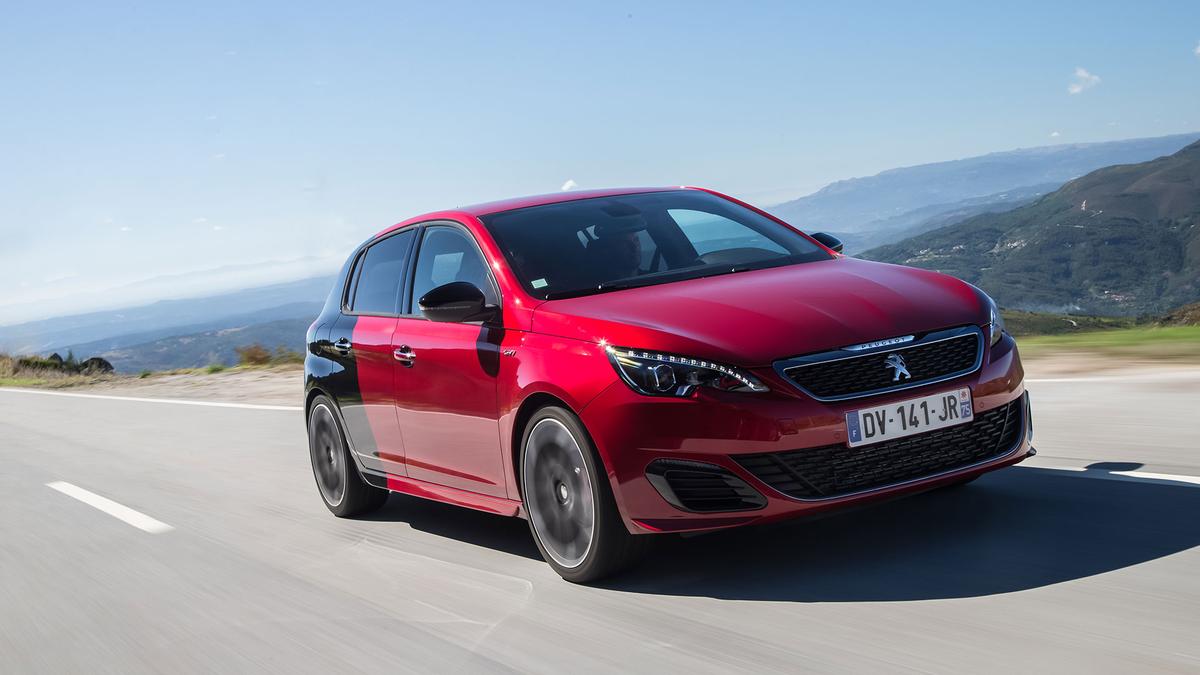 View gallery
Auto Trader verdict:
If you like your hot hatch to be somewhat more civilised and sophisticated than the norm, the Peugeot 308 GTI will suit you down to the ground. It's fast, fun and unflappably grippy. If, however, you prefer your hot hatch with a somewhat more raucous flavour, there are better options out there.

Author: Ivan Aistrop
Location: Porto, Portugal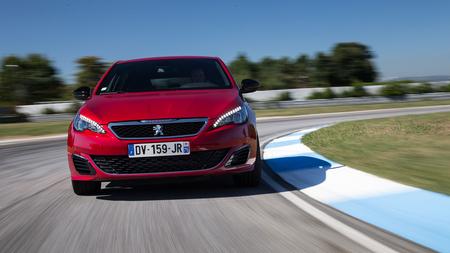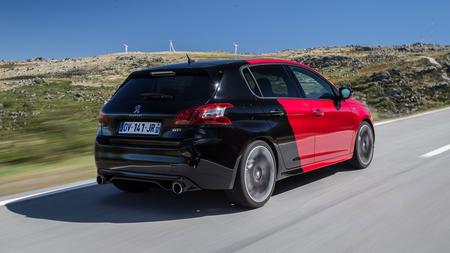 Need to know:
New performance flagship for Peugeot's 308 hatchback range

Two different versions delivering either 247- or 266bhp

On sale in November, priced at £26,555 for 250 and £28,155 for 270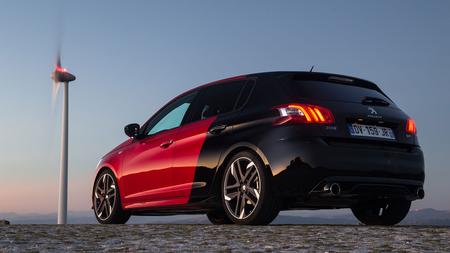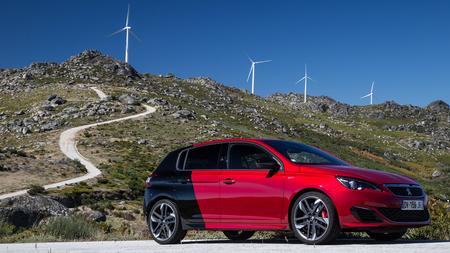 What is it?
You have to feel a wee bit sorry for Peugeot; it seems this is a company blighted by the spectre of past glories. You see, whenever the firm comes up with a new hot hatch, like the snappily named 308 GTI By Peugeot Sport reviewed here, people always compare it with Peugeot's past hot hatch greats like the 205 GTI and 306 GTI-6.

Truth is, that doesn't matter. What matters is how Peugeot's new firecracker hatchback compares with the current crop of hot hatch rivals with which it will be competing for buyers' affections. And, there are lots of very good ones available for very similar money to the Peugeot - cars like the RenaultSport Megane 275, the new Honda Civic Type R and the forthcoming Ford Focus RS.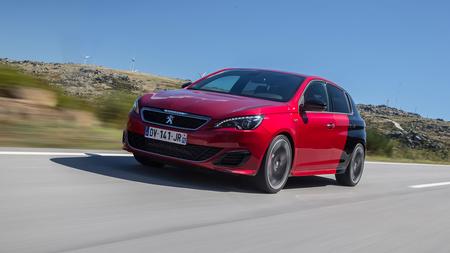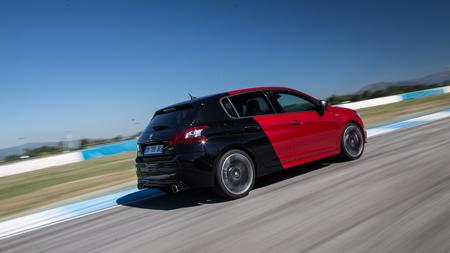 What's it like?
The 308 GTI (if it's alright with you lot, we'll ditch the tongue-twister part of the name from here on in) is powered by a turbocharged 1.6-litre engine in one of two states of tune – 247bhp or 266bhp – and the more powerful one also comes with a torque-sensing differential to help you get the power down. That's the version we've tried, and with a 0-62mph time of 6.0 sec, it has the numerical muscle to compete with most of its rivals.

It certainly delivers a sensation of speed to support the figures, but the way in which it delivers its power is rather, well, sensible. The pull is linear and consistent across a wide portion of the rev range; there are no peaks or surges, just strong, constant pull that's always readily available. That could be a good thing or a bad thing depending on your taste, but there's no denying the car's pace, and the engine is effortlessly flexible in everyday driving.

Hit the Sport button, and your instrument dials turn from white to red, and you're also given sharper throttle response and a meatier tone from the exhaust. However, even in this mode, the soundtrack isn't as raucous or as anti-social as you might want.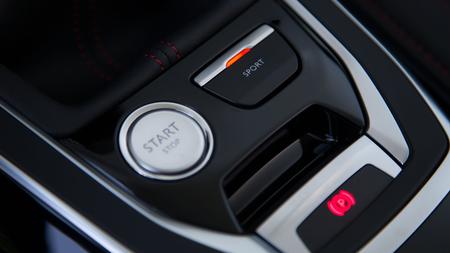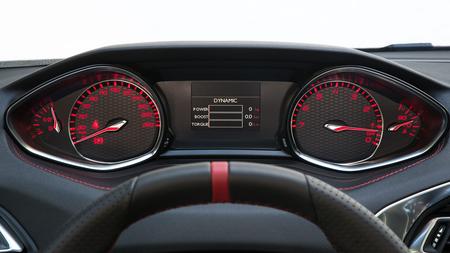 The theme continues, although to a lesser degree, with the handling. The regular 308's suspension has been played with in all sorts of ways by Peugeot Sport (the arm of the company that prepares competition cars for various motorsport events), and there's no doubt that this is a seriously competent car when hammering through the bends. The grip at all four corners is simply mighty, body control is rock-solid and you can feel the diff biting in and dragging you out of corners for maximum exit speeds.

However, while the steering is nicely weighted and consistent in its responses, it doesn't provide as much feel as some rivals do. The slightly imprecise gearchange means you might fluff a shift when trying to snatch a new cog in a hurry and, while the brakes give immense stopping power, you don't get a great deal of feel at the pedal; they feel a touch grabby at low speeds, too. Don't get us wrong, this is still a massively impressive and enjoyable car to drive; it's just that the sensations you get from some of the controls aren't quite as finessed as they might be.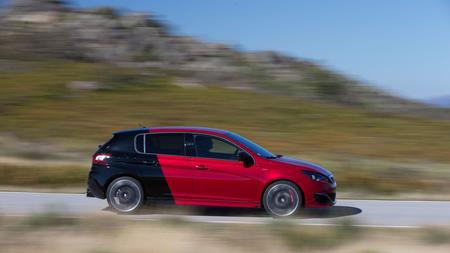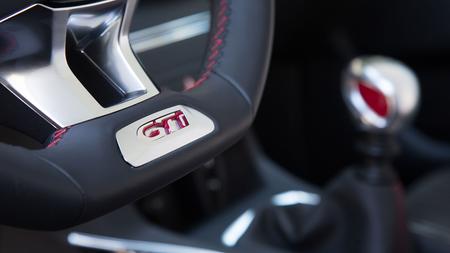 That said, if you want a hot hatch that's going to be easy to live with every day, the 308 GTI is it. It rides more comfortably than most of its rivals, dealing with bumps in an impressively unflustered way at all speeds, and it's also very refined for a hot hatch.

Elsewhere, the GTI has many of the same virtues and weaknesses as the regular 308. On the plus side, practicality is good, with room for four adults and a big boot. The build quality also impresses, with posh-feeling materials and sturdy assembly.

On the not-so-positive side, the touch-screen system that gives access to most of the car's functions is confusingly laid out, slow to react and has dated-looking graphics. The driving position – which requires you to look at your instruments over the steering wheel rather than through it – will be an acquired taste as well.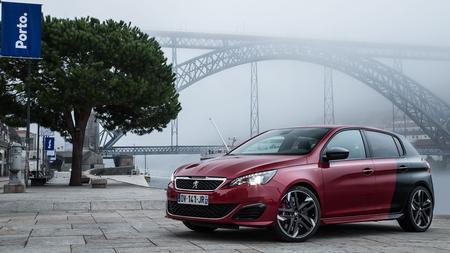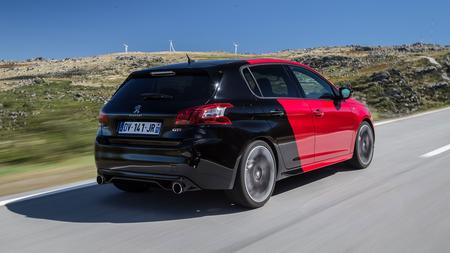 Should I get one?
That much depends on what you're after. If you want the stealth-bomber type of hot hatch that doesn't look or sound like much at first glance, but will then smoke more exotic machinery away from the lights, then the 308 fits the bill. It also works if you want a hot hatch that's comfortable, civilised and easy to live with, but still has the ability to thrill when the opportunity presents itself. As a bonus, it's also really well equipped and even fairly affordable to run by the standards of its peers.

If, however, you're after the more classic hot hatch experience – one that's as hardcore as it can be in the way the car looks, goes, handles, rides and sounds – then there are other models available for similar money that'll serve you better.

Key facts:
Model: Peugeot 308 GTI By Peugeot Sport 270

Price: £28,155

Engine: 1.6-litre turbocharged petrol, six-speed manual

Power/Torque: 266bhp/243lb ft

0-62mph: 6.0secs

Top speed: 155mph (electronically limited)

Economy: 47.0mpg

CO2/BIK tax liability: 139g/km/22%

Boot space: 470 – 1,309 litres
Interested in buying a Peugeot 308?