Feature
Buying a used electric car
Here's what to look for in a used electric car - from the best brands, to the battery health checks.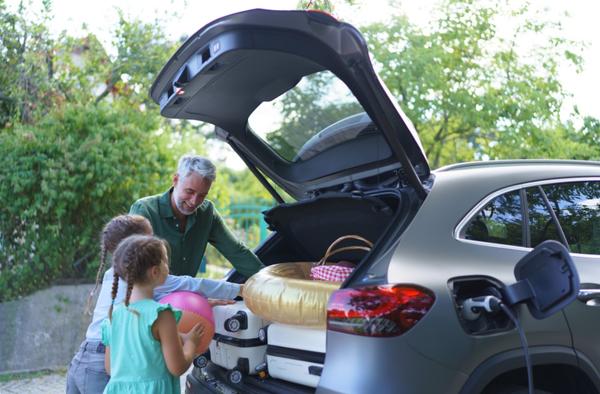 Words by: Andrew Woodhouse
Published on 10 July 2023 | 0 min read
Pre-loved electric cars present a great, affordable opportunity for many to make the switch from their old petrol or diesel. They present the same cost-saving benefits as brand-new electric cars, but they're much cheaper to buy outright or to finance.
But buying a second-hand electric car can feel a bit more daunting because, for many of us, it's the first time looking at one. How can we tell whether everything is working the way it's supposed to? What do we look for in a test drive? And, crucially, how we do know the battery's going to be good enough? Let's look at used electric cars available today and see if one would be right for you.
Used electric brands available today
As electric cars have been around for a few years now, there are more and more used electric cars on the market. As you'd expect, a fair share of them wind up on our site, and some of the most popular brands over the past few months include:
•
Volkswagen
•
Nissan
•
BMW
•
MG
•
Tesla
•
Renault
•
Hyundai
How much are used electric cars?
You can find used electric cars on Auto Trader for less than £5,000. You probably won't be getting the best range or tech for that money, but it could make a decent run around or second car if you're looking to try electric out for size.
Asking prices for popular electric cars have fluctuated over the last few months, but they're trending towards being much cheaper than before (with the average price down 17.3 per cent year on year) making now a great time to buy. Here are some of the biggest used car price drops we've seen recently: •
Tesla Model X
– average price down 25.3 per cent to £51,516 •
Hyundai IONIQ
– average price down 25.2 per cent to £17,925 •
Volkswagen ID.3
– average price down 24.9per cent to £28,116 •
Tesla Model S
– average price down 22.3 per cent to £36,290 •
Skoda Enyaq
– average price down 22.2per cent to £40,222 •
Renault Zoe
– average price down 19.8 per cent to £15,599 When compared to petrol and diesel models, these price drops make electric cars a viable option for more drivers. The used electric car market is growing, with a good level of supply translating into great prices for consumers. Some used electric cars are now parity with their petrol and diesel counterparts – for example, a three-year old
Jaguar I-Pace
is currently cheaper than a
Jaguar F-Pace
, while a three-year-old Renault Zoe is cheaper than a petrol
Renault Clio
.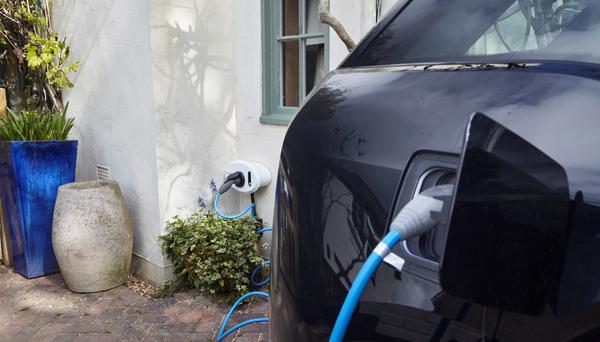 What is the cheapest used electric car?
What is the best used electric car?
Much like a second hand petrol or diesel, the best used electric car is the one that gives you the best value for money and best fits your driving style.
Finding the best one can take time, but that's what we're here for! Start with a list what you want and need from your car: your average mileage, your proximity to charging points, your daily drives. Add in your budget, then find the car that ticks the most boxes. You can use our
expert reviews
to see how the cars tested on the road, and see what they're like to live with in our
long-term reviews
. You can use the search function on Auto Trader to add in your must-haves – like a sunroof, sat nav or all-wheel drive so you're seeing the cars you want in your search. You can save a search too, and we'll let you know when a car you matching your criteria like appears on site. Our experts picked their
best new electric cars for 2023
, so if you're a year or two off your next used car – why not get some inspiration there?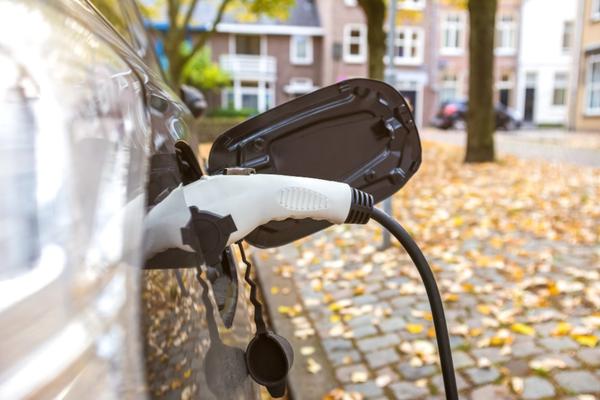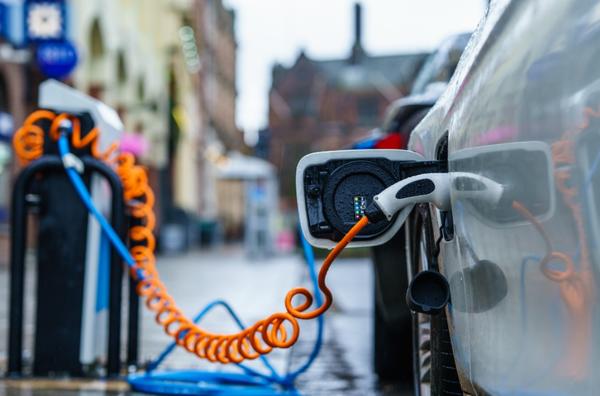 Are used electric cars reliable?
As with petrol and diesel vehicles – the reliability will partly depend on the make and the condition of the car. Check the car's reliability score for an estimate on how long it'll last and how well it'll perform - we cover reliability in every one of our expert reviews.
Many manufacturers, including Tesla and Nissan, offer a guarantee that their batteries will last eight years or 100,000 miles. Check whether a warranty is transferrable after sale – if it is, there's extra peace of mind there. We'd also recommend getting a
vehicle history check
to confirm specifications (including the car's make, model, colour, body type and battery capacity), and other key information including the number of previous owners and the car's recorded mileage.
Used electric car batteries
One of the main things you'll need to look at is the used car's battery. There are several ways to test electric car battery health, which we'll cover properly in another article.
Electric car batteries have fared better than many expected they would. In a study of 6,000 EVs (running millions of miles across the fleet), Geotab found that batteries only degraded by about one or two per cent per year on average. This would mean an electric car would still have 94 per cent of its battery capacity at the end of a three-year lease, and a ten-year-old electric car would have only degraded by 10 per cent. Other studies have found the same thing – there's little in the way of battery degradation. And Consumer Reports estimate the average electric car's battery pack to have a lifespan of around 200,000 miles, so a sensible driver should get plenty of years out of a battery. As a general rule, batteries do slowly degrade as they're repeatedly topped up and charged. But electric car batteries won't degrade at the same speed as a phone or laptop – you'll get years more use out of them. Most modern lithium-ion batteries (the ones most commonly used in electric cars) are expected the last the lifetime of the car itself, and Tesla's 2021 Impact Report stated their batteries are designed to outlast the vehicle. Underpinning all that, most brands offer an eight-year warranty on the battery alone. So, even if you do face issues, you'll be covered in most instances. One way to put your mind at ease is to test the car's battery capacity when you test drive the car. There are a few ways to do this, for example: • by looking at the manufacturer-specific app (e.g. Nissan Leaf's Leaf Spy) for battery diagnostics • taking the car for a test drive and estimate battery duration based on how far it drops on your drive • using one of a range of battery testing kits available online – compare providers and reviews and find one you to trust.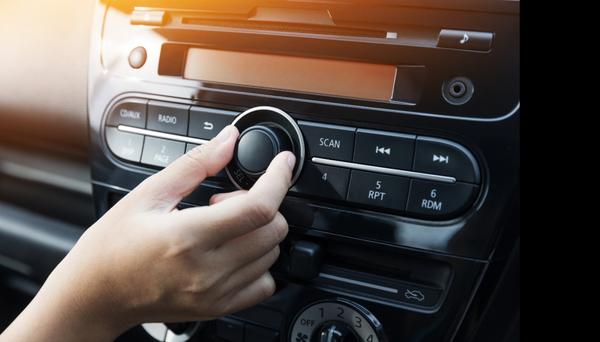 Benefits of buying a used electric car
Buying a used electric car is, in the majority of cases, much cheaper than buying a new electric car. So those looking at electric but balking at the cost can make the switch without breaking the bank.
Even with a second-hand model, you get all the other financial benefits of owning an electric car: • Electric cars produce zero local emissions, so you won't pay any VED until 2025 • Home charging is often cheaper than refuelling with petrol or diesel • Electric cars don't have to pay to drive through
Clean Air Zones
• Electric cars tend to be cheaper to service as they have fewer parts Generally, electric cars hold their price well too. All cars depreciate, but electric cars seem to be doing so much more slowly.
Drawbacks to buying a used electric car
There are downsides, of course.
The public charging network is probably one of the main ones. The cost of charging a car using public chargers has risen by a fair bit over the last few months, and some drivers may find themselves faced with queues when they get there. It won't always be this way, but for now it's important you look at charging points in your area and work out whether they'd be able to support you. You can find charging points across the UK using our
free charging point map
. Charging an electric car is still time consuming, especially for cars with bigger batteries, and older cars with older batteries often require more frequent charges. Some, like older versions of the Nissan Leaf and Lexus UX300e use the CHAdeMO charging port, which has fallen out of favour and may get increasingly difficult to access on the public network as time goes on. So, make sure you factor the practicality of charging in. If you can get a
home charging point installed, look at your options
as this can be one of the easiest and most affordable ways to fuel a car, and you can leave it to charge while you're in (or even overnight). The other running costs for an electric car can add up too. Insurance is often a bit higher (if you're working on your budget, you can get a
free quote from comparethemarket here
). While electric cars are cheaper to service, they can be more expensive to fix should something go wrong.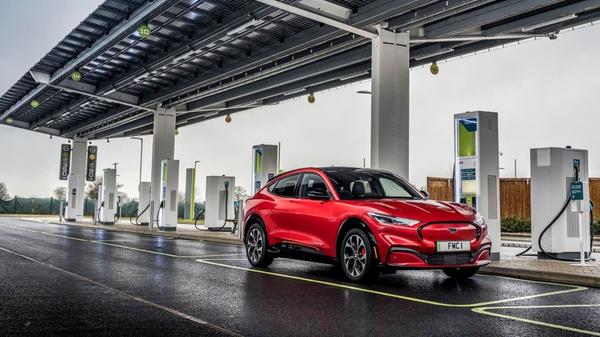 Running a used electric car
So, a used electric car isn't for everyone – but it's a strong option for a lot of people. But, while buying a car is a huge decision, it's really only the start of the journey.
Running a used electric car involves all the usual obligations and costs, including MOT, servicing, insurance, breakdown cover and the rest. We'll cover that in details at another time, but to help you budget before you buy, here are the top things you need to know:
Do I have to pay tax on a used electric car?
Not yet. Electric car owners currently pay
nothing for car tax
, but that'll change from 1 April 2025. On that date, electric car owners will be required to pay Band B VED – which (under 2023-2024 tax rates) is an annual cost of £10 in the first year and £180 in subsequent years.
This will be backdated, so used electric cars will have to pay tax too.
Do electric cars need an MOT?
Yes, all cars aged three and over (including electric cars) need an annual MOT. The only difference between an electric vehicle MOT and an MOT for a petrol or diesel is that electric vehicle MOTs don't need an emissions test.
A standard electric vehicle MOT will check that: • Steering, tyres, wheel and suspension all work correctly • Brake pads and discs are in good condition • Windscreens aren't compromised by chips or cracks • Lights, wipers and other features all work • Rust hasn't set in on any structural areas or mounting points for suspension, seatbelts or similar
Choosing a used electric car
Now it's over to you for the next steps. Take a look at used electric cars on Auto Trader to see what's available on the market.
Remember, more models are coming onto the market all the time, so if you aren't smitten at first sight, save a search and check back every now and then to see how much your choice has increased – you'll be pleasantly surprised. If you've now idea where to start,
head over to our reviews page
and find the makes and models that have caught your eye. When you're looking at used electric cars, take the time to look at how the earlier tech holds up against new releases, whether the batteries are reliable and what capacity they run to, and whether you'll be getting the mileage you need out of it. If you buy a used electric car, let us know on social – we'd love to hear how you made the switch and what you think about your first electric car. You can learn more about electric cars, the latest releases, the charging infrastructure and the latest news
in our electric hub
.