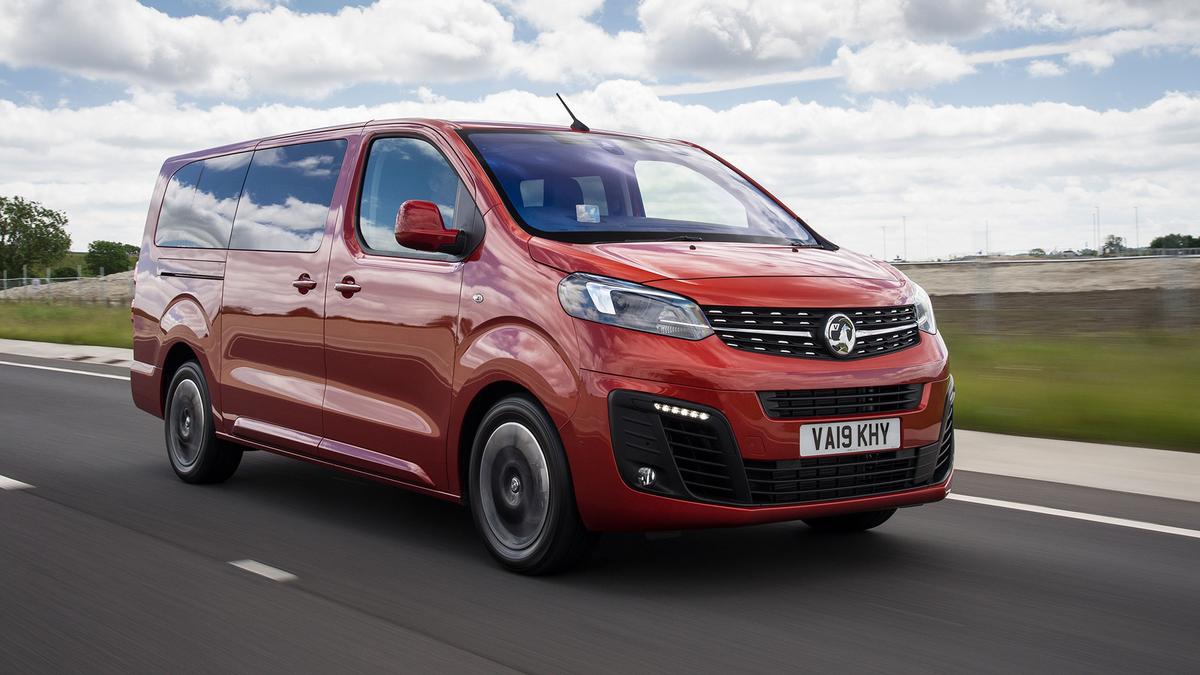 View gallery
The Auto Trader expert verdict: ★★★★★

★★★★★
3.5
Available new from £28,680
The Vauxhall Vivaro Life will suit people who've let the size of their family spiral out of control, but more likely, it'll be snapped up by airport taxi firms and private hire companies who need to transport lots of people and baggage comfortably, quickly and without fuss. It does pretty much the same job as a Mercedes V-Class or Volkswagen Caravelle, but it costs a lot less cash.
Reasons to buy
Hugely spacious

Generous kit on range-topper

Comfortable on the road
Running costs for a Vauxhall Vivaro Life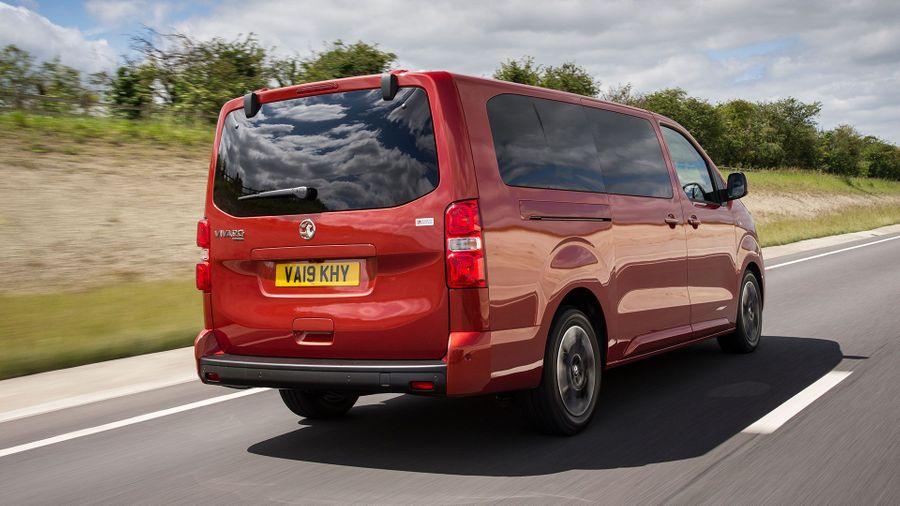 The Vivaro Life costs about the same to buy and to run as the equivalent models from Peugeot and Citroen (quite predictably, as all three constitute re-badged versions of the same vehicle, all being from the same group of companies).

It costs considerably less to buy than other rivals like the Volkswagen Caravelle and Mercedes V-Class, which do more or less the same job except with posher badges on the nose. It's also a lot better on fuel economy and servicing and maintenance costs, but the stronger resale values on the German cars will go a long way towards evening out your ownership costs long-term.
Reliability of a Vauxhall Vivaro Life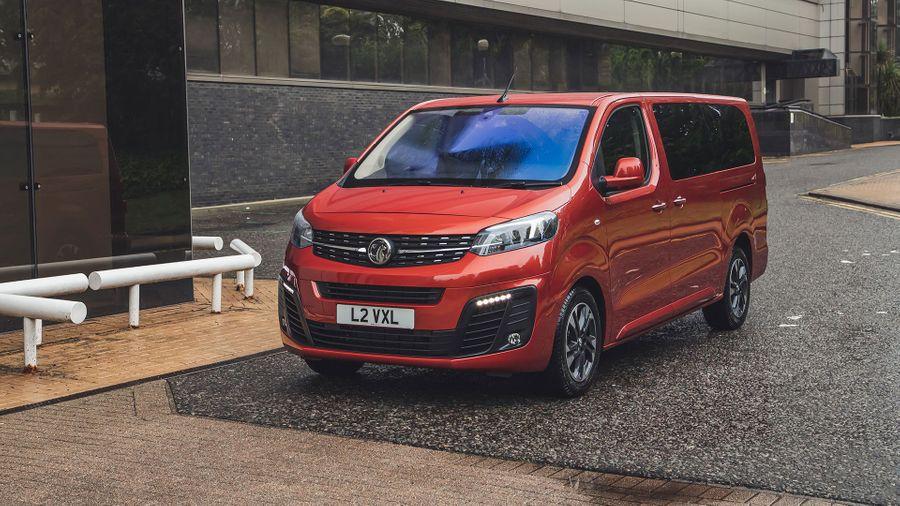 The Vivaro Life hasn't been around long enough for there to be much in the way of meaningful reliability data. However, Vauxhall ranks pretty highly in the JD Power Vehicle Dependability study, scoring well ahead of the industry average for the last few years. The warranty you get is unlimited-mileage for the first year, but years two and three are limited to 60,000 miles.
Safety for a Vauxhall Vivaro Life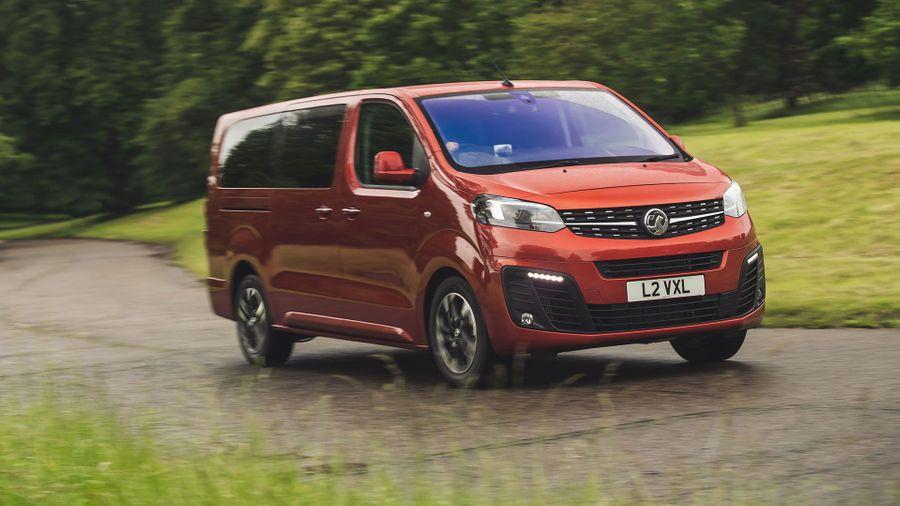 All versions of the Vivaro Life get the safety basics, such as tyre pressure monitoring, anti-lock brakes, electronic stability control, hillstart assistance and plenty of airbags for the front two seats. In many van-derived MPVs, that's all the airbag protection you get, and that's also the case with the lower-end Edition model of the Vivaro. Go for the Elite version, though, and you also get full-length curtain airbags that protect those in all three rows of seats, and we'd say that's pretty much worth the upgrade on its own, not to mention all the other kit you get.
How comfortable is the Vauxhall Vivaro Life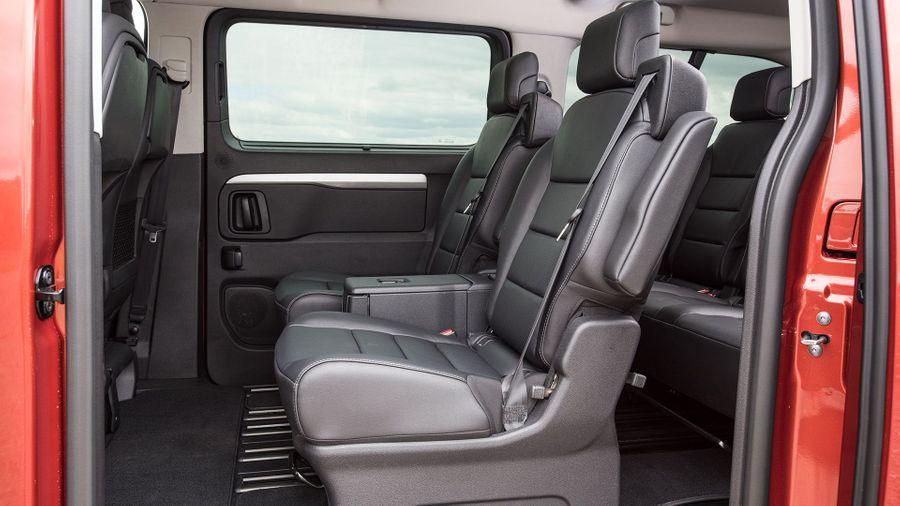 The Vivaro Life's commercial vehicle roots are reasonably obvious once you climb inside, as there are a few places where the surfaces and finishes are functional rather than tactile, but most of the cabin materials look smart and substantial. Everything feels very solidly assembled, too, and if you choose the high-end Elite model, the standard leather seat trim really ups the ante in terms of the feeling of poshness you get. It's not quite a Mercedes V-Class or Volkswagen Caravelle on that score, but it's not all that far behind. The lofty driving position and massive windows give you a great view out in all directions, while the touchscreen infotainment system is pretty easy to find your way around.

Technically, the car comes with five seats as standard, but a third row of seats with another three - making eight in total - comes a no-cost option, so that's the first box most buyers will tick. If you pay extra, you can also have a middle row with two larger executive chairs rather than the three-seat bench, making it a seven-seater. No matter which configuration you choose, and no matter which seat you end up in, you'll have loads of space to get comfortable, even if you're ganglier than a Harlem Globetrotter. Getting into them is also relatively easy, thanks to the way the chairs move out of your way. The sliding rear doors also help when gaining access in tight parking spaces.

Opening the boot is more tricky in a tight space, because the tailgate is extremely long, but in the posher model, you get a rear window that opens independently of the tailgate, allowing you to drop small bags in easily. And despite having space for all those people, the boot is impressively big at the same time. Even the standard model – called the M – has shedloads of cargo space with all the seats in place, while the longer model – the L – has even more, thanks to all of that extra length sitting in the rear overhang of the car. Obviously, you can fold the seats over to get more loadspace, but to really maximise it, you have to remove them completely. This is fiddly, and lifting the seats out takes some serious muscle, and you'll also have to find somewhere to store them in the meantime. That said, the cargo space that frees up is as impressive as in the regular Vivaro van.

You might expect an MPV that's based on a van to be rather uncultured on the road, and if that's the case, you'll be pleasantly surprised by the Vivaro Life. It stays supple and comfortable at most speeds, and on most surfaces, which keeps life sweet for everybody inside. Despite the impressive comfort, though, there's enough control in the suspension that the body doesn't bounce around like a blancmange every time you encounter an undulating road. Obviously, it's not a vehicle that likes to tackle corners particularly quickly, with slow steering and a lot of weight that needs to change direction. However, at the important business of whisking folk around in a civilised, fuss-free manner, it's pretty difficult to fault.
Features of the Vauxhall Vivaro Life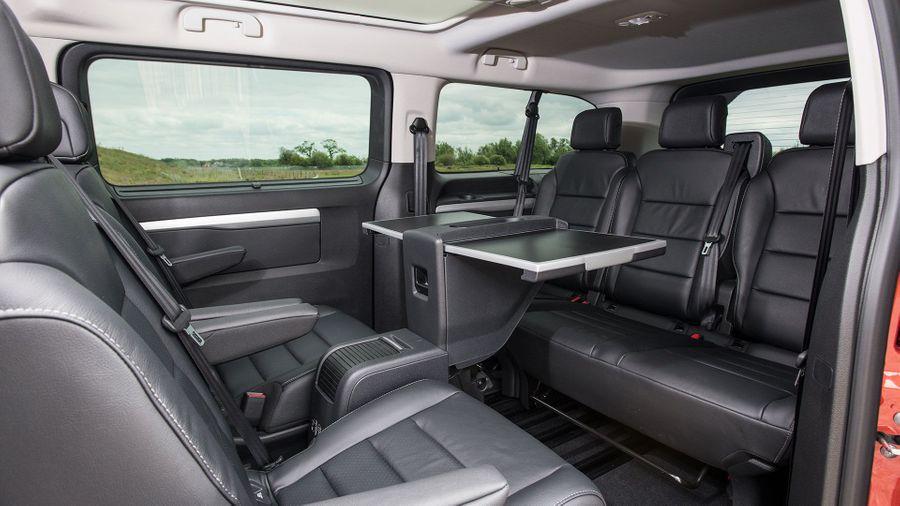 There's a very compelling case for choosing the posher Elite trim over the entry-level Edition trim, despite the upgrade costing several thousand pounds. As we've already discovered, it looks a lot better and comes with some important extra safety kit, but you also get a lot more in the way of luxuries. On top of the remote locking, cruise control and Bluetooth-equipped digital radio that Edition trim gives you, Elite also brings desirable items such as full leather seating, powered rear doors, climate control with rear-seat controls, a panoramic roof, automatic lights and wipers and a touchscreen navigation system with a reversing camera.
Power for a Vauxhall Vivaro Life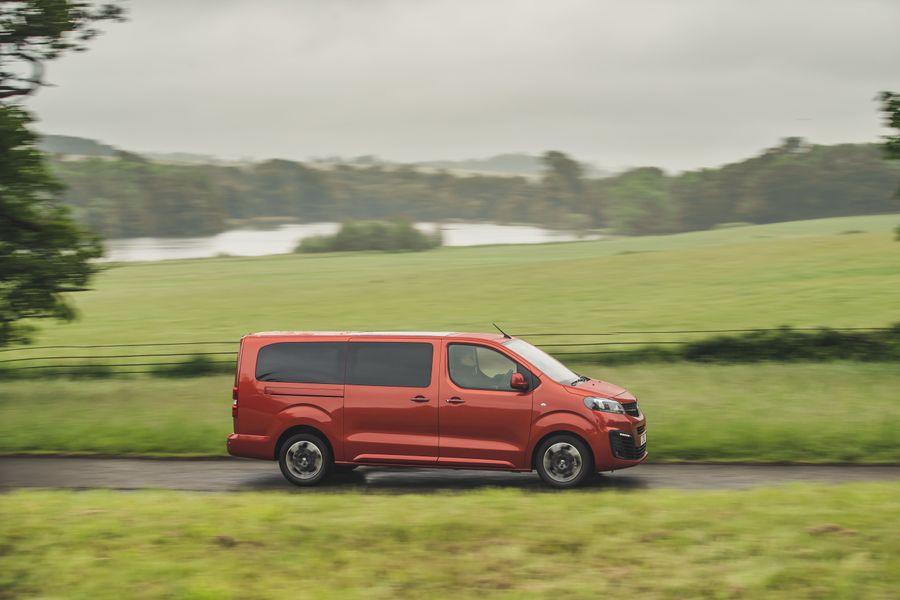 The are four engines available in the Vivaro life, and unsurprisingly in a car like this, they're all diesels. A pair of 1.5s deliver either 100- or 120 horsepower, while a pair of 2.0-litre units give either 150- or 180 horsepower. So far, we've only tried the 2.0-litre ones, and there isn't too much wrong with the less powerful version. It's strong enough to be getting on with, so long as you keep the revs above 1500rpm, and it's reasonably quiet, too, which all helps toward the car's relaxed nature. You do feel some vibrations buzzing through the pedals, though, and the six-speed manual gearbox is a little notchy and imprecise. The more powerful unit sorts this out, though, because it comes as standard with an automatic gearbox that's a lot smoother, even if, ultimately, it doesn't feel that much quicker.