Expert Review
Toyota GT86 Coupe (2016 - 2021) review
A simple, traditional sporting coupe, the Toyota GT86 offers old-fashioned rear-wheel drive dynamics in a raw and appealing package enthusiasts will love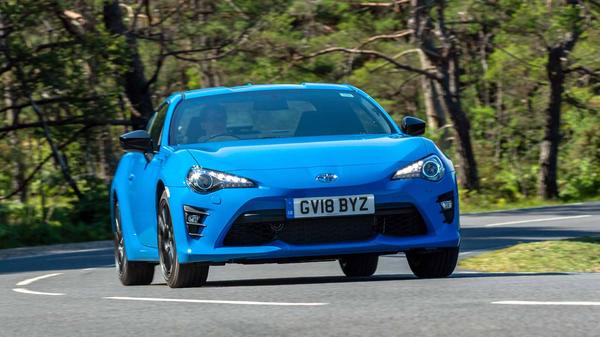 Words by: Phill Tromans
Last updated on 31 January 2020 | 0 min read
The Auto Trader expert verdict:
For the price of a hot hatch the Toyota GT86 offers a true sports coupe experience. Its entertaining handling, distinctive looks and purist focus restrict its appeal to a hardcore of enthusiasts and it suffers in comparison on performance, practicality and running costs. But, for the target audience, it hits the nail on the head for pure driver appeal.
Reasons to buy:
Exploitable handling balance
Affordable driving fun
Great reliability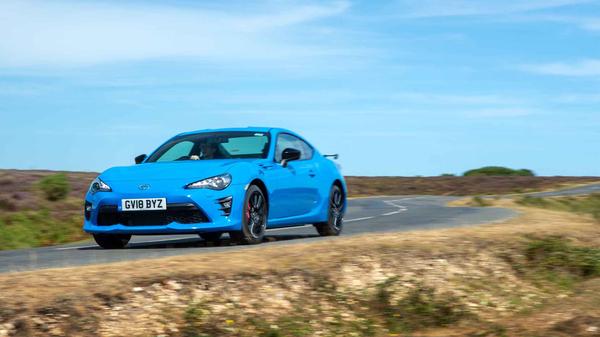 Running costs for a Toyota GT86
By the numbers the Toyota GT86 doesn't look much to write home about. It's not cheap to buy, it's not especially powerful, will get left for dead in a straight line by most hot hatches and doesn't have the premium badged appeal of the Audi TT you could have for similar money. Nor does it have the novelty value of a folding hardtop like the Mazda MX-5 RF it most closely matches in price and performance. The non-turbo engine also means high CO2 figures, the manual incurring a further penalty compared with the automatic due to its higher emissions bracket and significantly more expensive first-year tax. It's not all bad though – compared with most performance cars consumables like tyres will be very cheap and, in our experience, it's actually a lot better on fuel than the numbers might suggest.
Expert rating: 3/5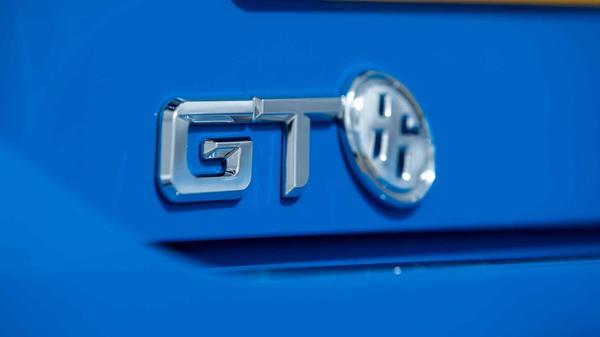 Reliability of a Toyota GT86
Little to worry about here – the GT86 is a very simple car for starters so there's not much to go wrong and the engine it shares with its Subaru BRZ blood brother is dependable too. And there's the added security of Toyota's reputation for building solid cars, backed up by its position near the very top of the table in Warranty Direct's Reliability Index. A generous five-year/100,000-mile warranty demonstrates Toyota's confidence in its engineering and offers great peace of mind too.
Expert rating: 5/5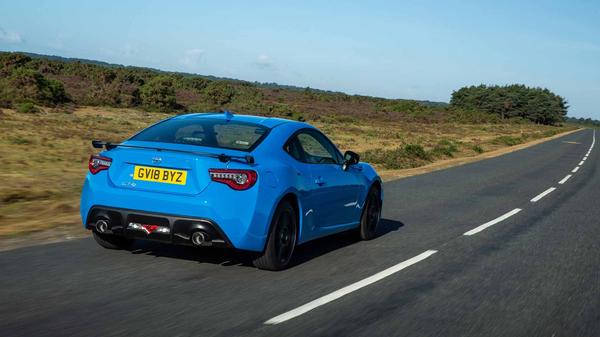 Safety for a Toyota GT86
Toyota's mindset for the GT86 is unusual, given it was designed to use low-grip tyres so enthusiastic drivers can enjoy the handling limits at relatively low speeds. In everyday driving the stability control keeps this under control but you can choose a more relaxed setting if you want, the fact Toyota calls it 'Track' mode a subtle hint to its intended use. In keeping with this back to basics ethos there are none of the driver aids most modern cars include as standard. So don't expect blindspot warnings, lane correction or automatic emergency braking. Keen drivers will welcome this lack of intrusion and responsibility of being in total control – those seeking the reassurance of driver aids and the rest are better served by an Audi TT or hot hatch though.
Expert rating: 2/5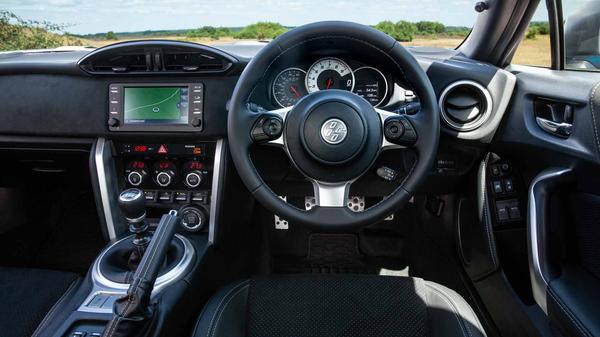 How comfortable is the Toyota GT86
Thanks to its low-slung stance and natural balance Toyota is able to make the GT86 feel agile and responsive without sacrificing too much in the way of ride comfort. True, it's no limousine. But the small wheels mean it deals with bumpy roads better than many hot hatches and, for such a sporting machine, it's relatively comfortable while still feeling decisively sharper than an MX-5. The superb driving position helps your mood too, likewise the excellent visibility. It's a deliberately raw-feeling machine though, which comes at some cost to the long-distance refinement and daily usability. Responsive steering is great when you're chucking it along a twisty road but can be a little tiring on the motorway and the gruff engine can drone on a long drive. There may be another pair of seats behind you too but they're only viable for small children and, even then, front seat passengers will have to squeeze up. With the rear bench folded there is a useful amount of boot space though, even if the load aperture is tight.
Expert rating: 3/5
Features of the Toyota GT86
Equipment levels on the GT86 are decent and include a touchscreen-controlled multimedia system with Bluetooth for media streaming and phone, USB and DAB. An upgraded system with three-year subscription to map updates and Toyota's app-based connected services is an option, though it's still pretty basic for this day and age and the screen is small and quite difficult to see. Dual-zone air conditioning is standard on all models, likewise keyless entry and start, cruise control and automatic LED headlights while metallic paint and parking sensors are optional. Going up a grade gets you heated part-leather seats and a rear spoiler and Toyota maintains a steady stream of special edition models with different wheels, bodykits and other upgrades for a more individualistic look.
Expert rating: 4/5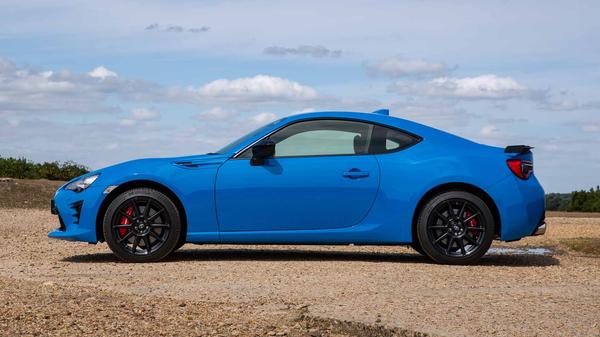 Power for a Toyota GT86
Drivers raised on the gutsy power delivery of turbocharged hot hatches are in for a bit of a shock with the GT86. That's because the engine needs revving hard to unleash its best and, even then, it's not particularly fast by the numbers. This is only half the story though because the response from the engine is way sharper than most rivals and this character is all part of the GT86's charm – Toyota wants you to enjoy this car's abilities to the full without getting into trouble so the fact you can drive it hard without hitting big speeds is all part of the appeal. As such the manual gearbox suits the car much more than the automatic and would be our choice, even if you take a hit on the CO2 figure.
Expert rating: 3/5