Expert Review
Subaru Outback Estate (2015 - 2021) review
Read about the Subaru Outback, the classic off-road enabled estate car that ruled the countryside roost in the age before SUVs and crossovers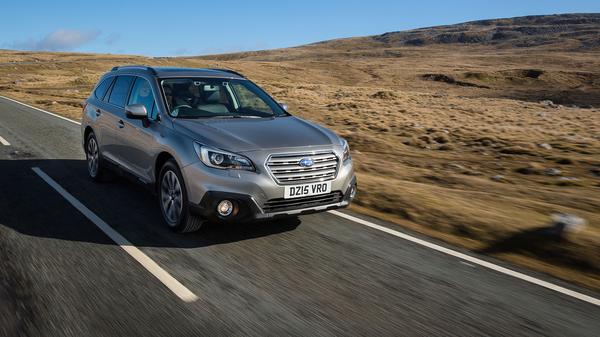 Words by: Ivan Aistrop

Additional words by: Auto Trader
Last updated on 31 January 2020 | 0 min read
The Auto Trader expert verdict:
The automotive equivalent of a pair of sturdy wellies, the Subaru Outback has been been a countryside staple for generations thanks to its combination of estate practicality and light off-road ability. Those qualities remain as appealing as ever but it faces an uphill struggle against more fashionable SUVs and remains a quirky, individualistic choice for a niche audience.
Reasons to buy:
Very practical family estate car
Generous luxury and safety equipment
Subaru has an impressive reliability record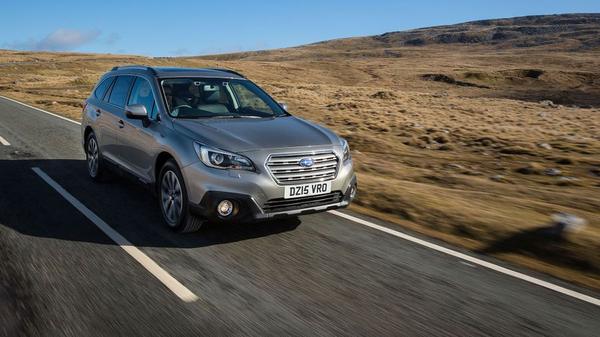 Running costs for a Subaru Outback
At a time when even huge family estates are posting some seriously impressive figures for efficiency, the Outback's vital statistics look way off the pace. Granted, it's a symptom of all versions having four-wheel drive but, unless you really need it, that capability will be wasted for most buyers. Where other Subarus in the range have gained a hybrid electric boost the Outback soldiers on with an unfashionably large-capacity petrol engine and suffers in terms of CO2 figures and official fuel consumption figures as a result.
Expert rating: 2/5
Reliability of a Subaru Outback
Subaru's cars are renowned for their ruggedness and durability, and that's reflected in the firm's strong showing in the Warranty Direct Reliability Index. The company sits comfortably in the top half of the study's manufacturer standings, and although there's no data on the Outback itself, its historic relation, the Legacy, is one of Subaru's strongest performers. What's more, the Outback is covered by a five-year/100,000-mile warranty, which is generous compared with the cover you get on many rivals.
Expert rating: 4/5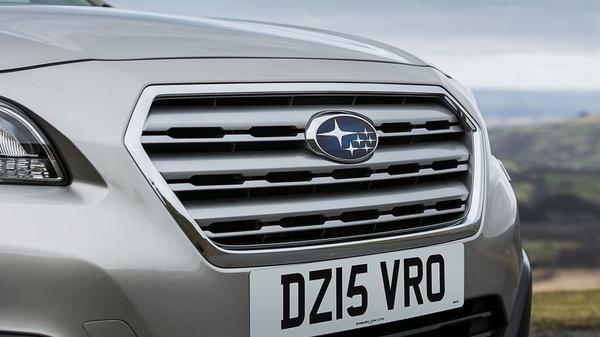 Safety for a Subaru Outback
The best way to avoid injuries is to avoid having accidents in the first place, and the Outback has an impressive range of driving aids to help you do exactly that. The inherent security of four-wheel drive in slippery conditions has always been a Subaru selling point and the system in the Outback is sophisticated and capable. There's also a sophisticated suite of electronic aids gathered under Subaru's 'EyeSight' branding, comprising camera-controlled active cruise control, lane keeping assistance, pre-collision braking and throttle control and a system to alert you if the car in front has pulled away and you haven't reacted. Sensors at the rear also alert you to traffic you might not have seen when reversing out of a parking space – handy given the Outback is a long car and you could easily be unsighted.
Expert rating: 5/5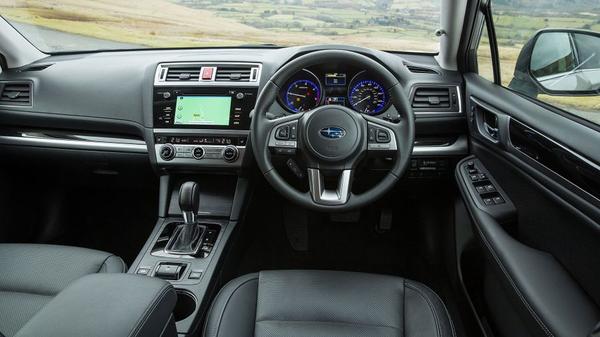 How comfortable is the Subaru Outback
The Outback's 4x4 styling isn't just for show. The car has permanent four-wheel drive, which allows it to scrabble along muddy tracks pretty effectively, and provides some useful extra traction on the road. That contributes to the Outback's generally impressive handling abilities, especially on country roads where the grip and body control are an advantage. It's less at home on patched up urban surfaces or on the motorway though, somehow never settling down as you hope it might. You'd expect any family wagon of this size to be generous on space, and the Outback doesn't disappoint. All five seats are good on headroom and legroom, although life in the middle rear seat is less comfortable due to the hard, raised cushion and a bulky transmission tunnel that eats into your foot space. The boot is a good square shape not short of capacity, either.
Expert rating: 3/5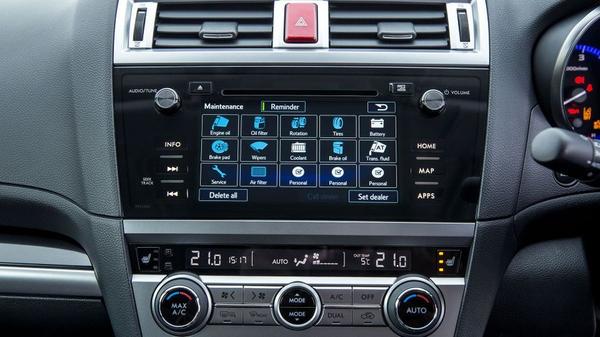 Features of the Subaru Outback
There are two trim levels available and both provide generous standard equipment. All feature privacy glass, heated seats, cruise control, Apple CarPlay and Android Auto connectivity, a reversing camera and dual-zone air-conditioning. Heater elements in the windscreen stop the wipers sticking on frosty days too, a typically practical Subaru touch in keeping with the hardy image. Both grades have built-in sat-nav, though the pricier one has a bigger screen and, in our experience, you may be better off using your phone's app-based navigation. The higher spec also includes leather upholstery, power-adjustable front seats, a sunroof and a powered tailgate.
Expert rating: 4/5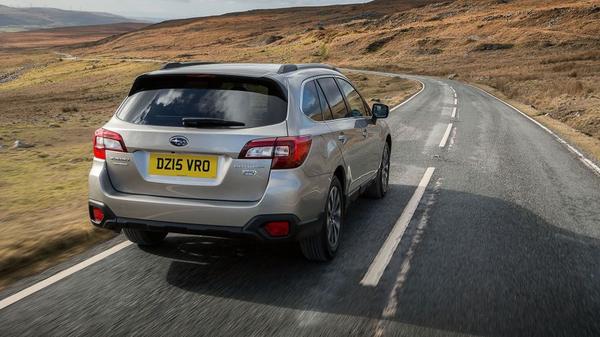 Power for a Subaru Outback
With the diesel now dropped from the range the only engine option is a 2.5-litre petrol, paired with Subaru's favoured brand of automatic gearbox. Frankly it's not the best combination, the engine not as strong as smaller turbocharged equivalents in rivals and the transmission sluggish and not especially refined. Fuel consumption and emissions aren't great either, meaning little reward for having such a relatively large engine under the bonnet.
Expert rating: 2/5