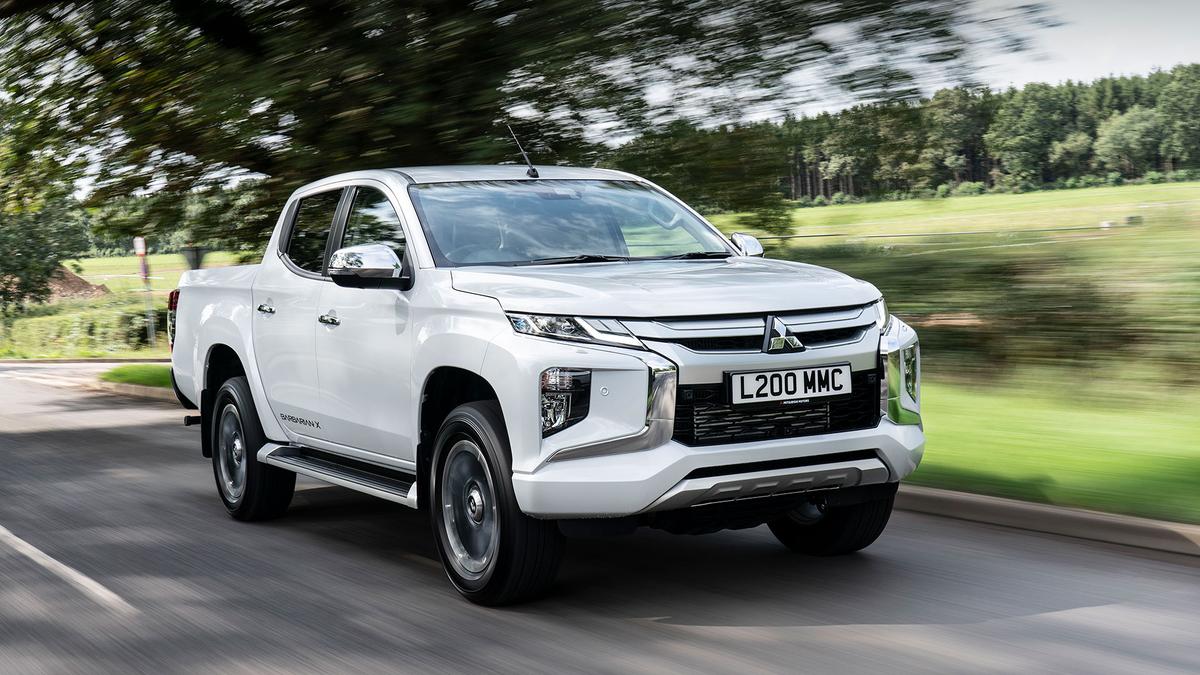 View gallery
The Auto Trader expert verdict: ★★★★★

★★★★★
4.0
The Mitsubishi L200 is one of the best-selling pick-up trucks there is, and we don't see that changing with the sixth-generation model. It looks the business, really standing out from the commercial vehicle crowd, and it also provides a reasonably roomy interior, decent equipment levels and a decent balance between on-road comfort and off-roading ability. If you're looking for a workhorse for your farm, and carry-all for your business, or simply a more adventurous flavour of family car, the L200 is a good all-rounder
Reasons to buy
Looks stylish compared with rivals

Really good off-road

Pretty decent on-road
How good does it look?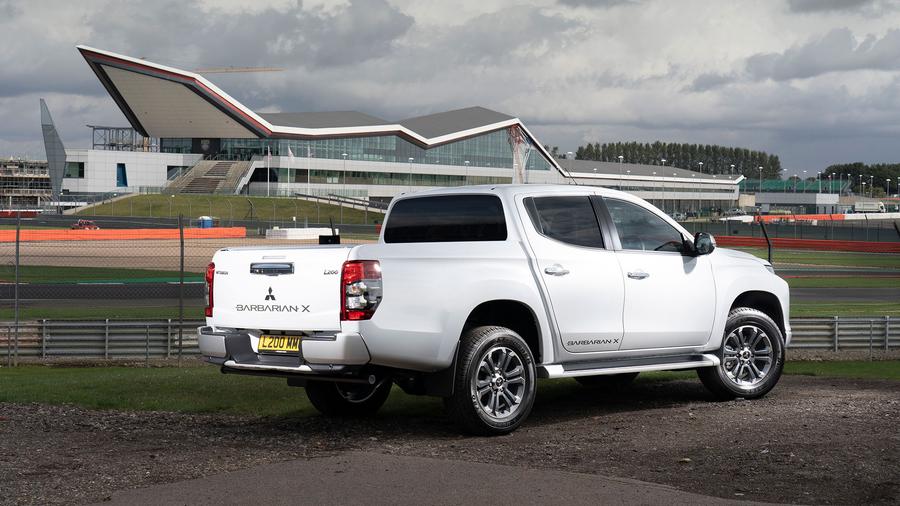 This is becoming an increasingly important area in the pick-up truck market. Private buyers are increasingly looking to pick-ups to be a stylish and rugged family-car alternative to your everyday SUV, while businesses want their company wheels to be as visually arresting as possible in order to double as a rolling advertisement for the desirability of their firm. The L200 certainly delivers, with similar sharp-edged styling to that found on the firms futuristic-looking range of SUVs, and it stands out a mile when compared with the boxy, workmanlike styling of rival trucks. The entry-level 4Life version does without alloy wheels, but you get them from Warrior trim upwards, along with front foglamps and LED tail lights.
What's the interior like?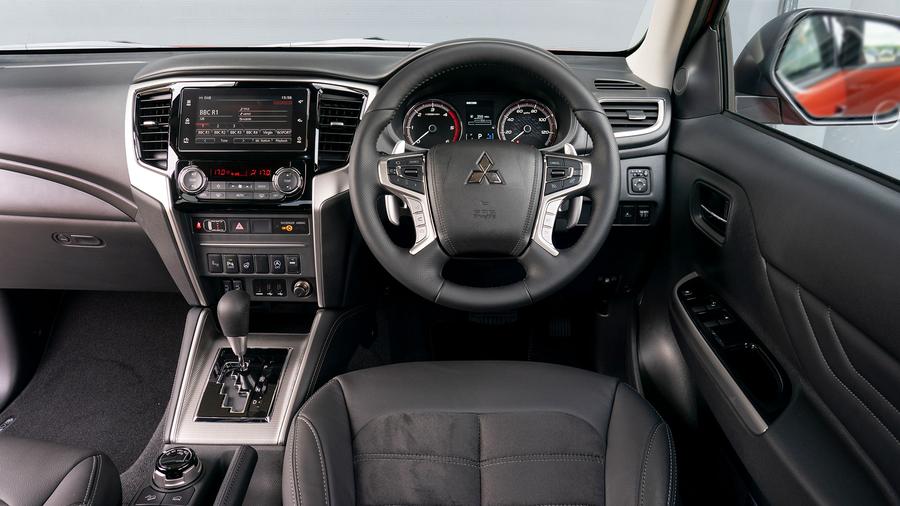 You can usually bet that the maker of any new pick-up truck will, at some stage, describe its vehicle's interior as 'car-like', and that this claim usually turns out to be a little optimistic. The same is true of Mitsubishi and the latest L200, but it's also true that these claims are actually a lot more plausible than with many rivals.

Many of the materials are harder than those you'll find in most large SUVs, with the focus very much on durability rather than tactility like in most commercial vehicles. However, with splashes of metallic trim and piano black panelling (in all but the entry-level 4Life), there's certainly enough visual sparkle to prevent you feeling like a second-class citizen, and if you go for a tooled-up version with leather upholstery, things can start to feel more swish.

The driving position has lots of adjustment (although you might wish it were possible to get the steering wheel higher and closer to you) and the combination of the high seating position and big mirrors means the view around the vehicle is pretty clear in all directions.
How practical is it?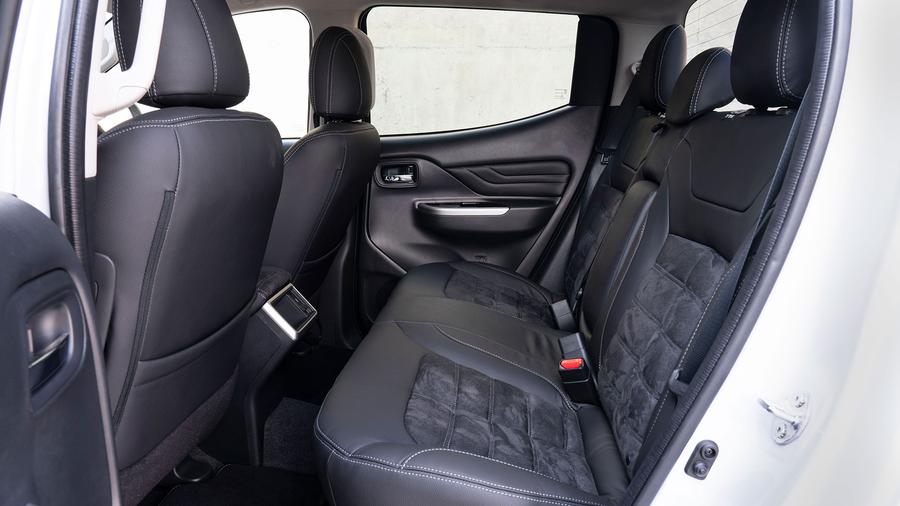 Most of the L200's important numbers have gone up with the latest-generation version. Payload capacity has marginally increased to 1080kg, and with one of the highest gross train weights (if that means anything to you) in the segment, the L200 is capable of carrying 620kg – or five people and 250kg – while towing 3.5 tonnes. However, while the weight-bearing figures are impressive, the size of the loadbed is actually smaller than with many rivals. There's no single-cab option anymore, meaning just Club Cab and Double Cab options remain. So far, we've only experienced the latter, and there's decent space for five adults to sit in reasonable comfort, although things will be a great deal more comfortable if only four travel.
What's it like to drive?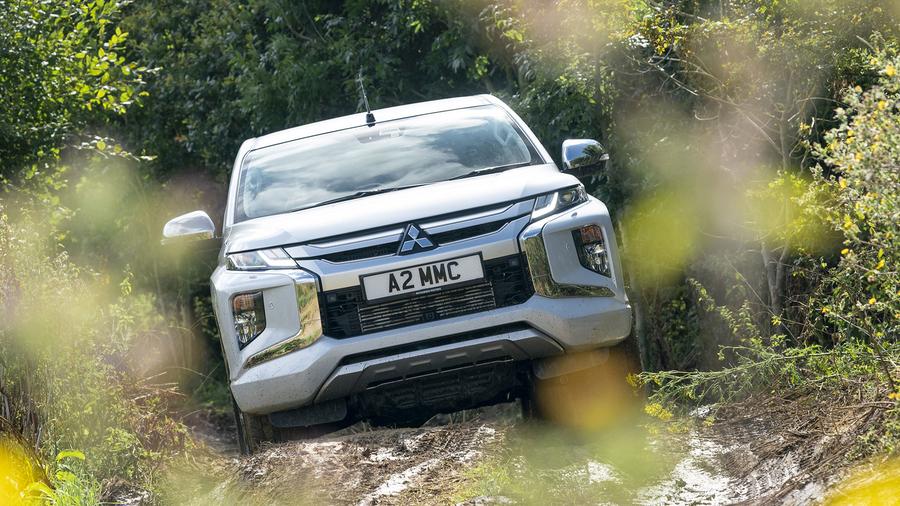 Pick-up trucks have to perform a wide range of different roles – from keeping you comfortable on the road, to carrying heavy loads, to towing, to bludgeoning through the countryside with nothing but mud beneath you – and that means there's always a compromise to be made. Some rivals – like the Volkswagen Amarok – concentrate on on-road comfort to the extent that it's pretty rubbish off-road, while choices like the Isuzu D-Max take the polar opposite approach.

The L200 strikes a pretty good balance of abilities. Take it off-road and it's one of the most capable vehicles of its type, easily wading through mud and water or scrambling over rocks, getting you to parts of the countryside that other pick-ups can't reach. And while it's not the most comfortable truck there is – with a jittery tremble to be felt over many surfaces at most speeds – it's not at all bad on that score considering the talent it shows off-road. It handles pretty capably, too, with decent control over body roll, lots of grip and traction and steering that's comparatively quick and weighty.
How powerful is it?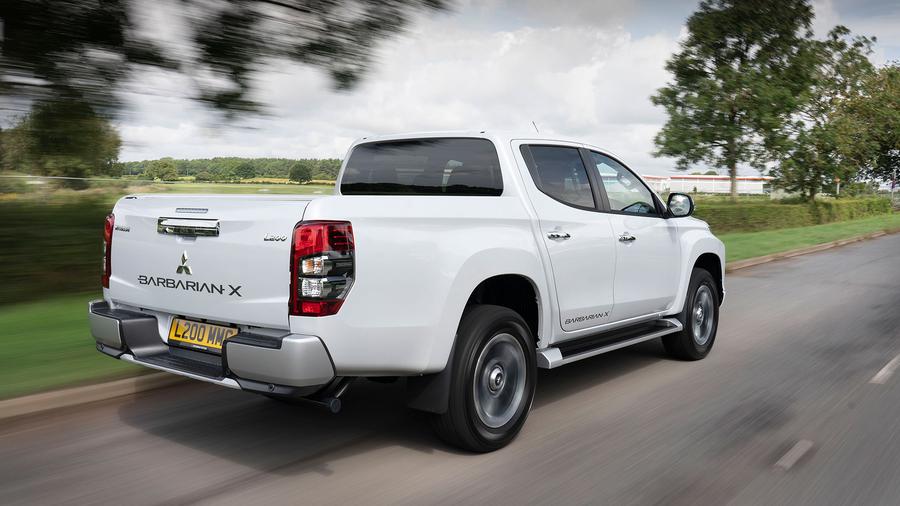 The L200 comes with only one engine, a 2.3-litre turbodiesel with 150 horsepower. It's down on many rivals for both capacity and power, but nevertheless, it's still pretty much all you need. There's a muscular feel low-down in the rev range to get you rolling easily, and enough urge elsewhere to keep you moving at a decent lick.

So far, we've only tried it with the six-speed automatic gearbox (a six-speed manual is also available), which does have the tendency to hunt around for the right gear in some situations. Day to day, this isn't really going to hamper your progress to any great degree, but the regular switching of rev rates can result in inconsistent levels of noise and vibration being felt in the cabin. That said, road and wind noise are pretty well contained in comparison to some pick-ups.
How much will it cost me?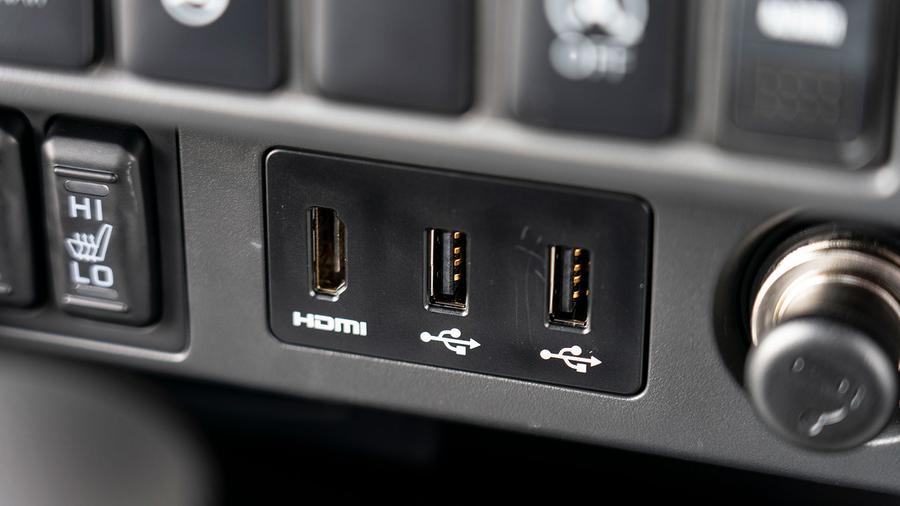 Pick-up truck prices vary pretty wildly between the most high-end, luxury-focused choices and the more rugged, no-nonsense choices, and the L200 sits pretty neatly in the middle, making it an affordable-yet-desirable option for many mid-range buyers. Mitsubishi is at pains to point out that the engine has been tuned for efficiency over power, in an effort to make it comply with future emissions regulations as well as current ones, but if you look at the actual figures for CO2 and fuel consumption compared with those of rivals, they don't look all that special.
How reliable is it?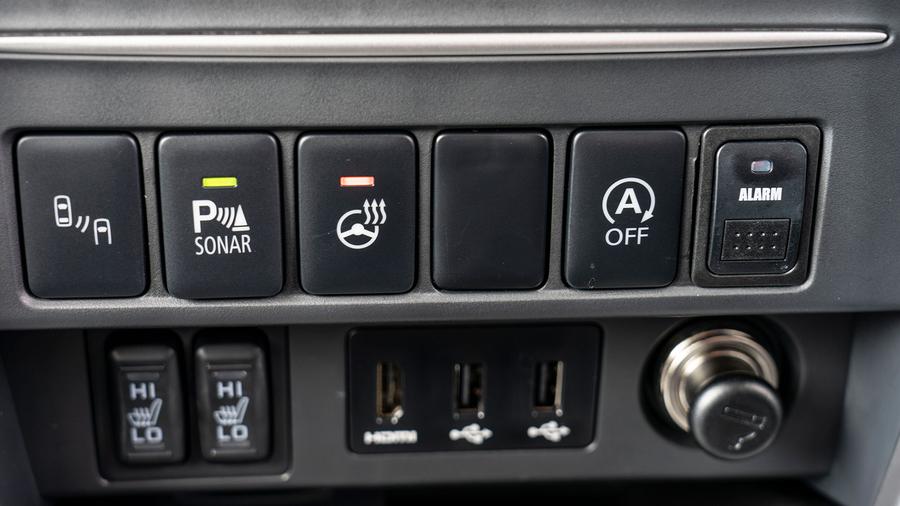 We often say here that a car is too new for an accurate assessment to be made over its reliability, but in the case of the latest L200, the basic hardware it uses is largely the same – albeit fettled slightly – as it's been for years. And the sheer amount of decade-old L200s you still see going about their daily business should give you plenty of hope that yours should to the same. And even if you're unlucky, you're covered by a five-year/62,500-mile manufacturer warranty.
How safe is it?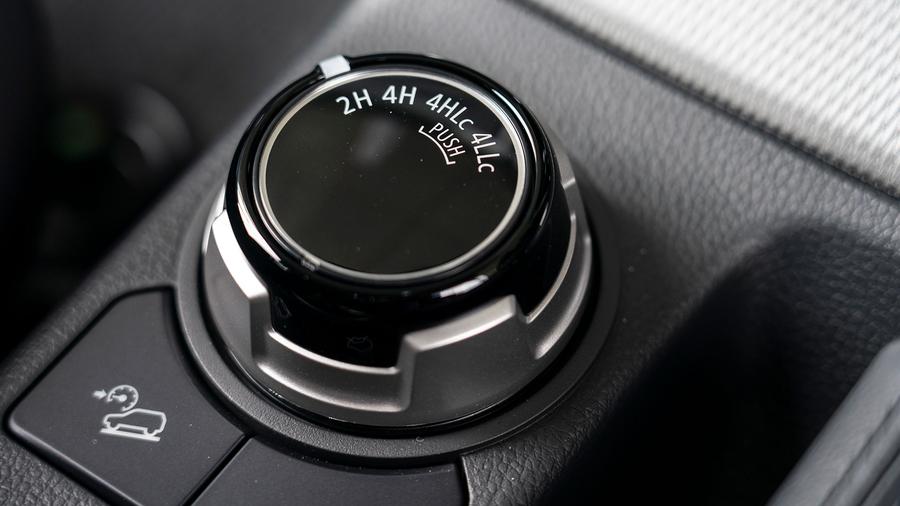 This is an area in which Mitsubishi has seriously upped its game, because the latest L200 has much of the same sophisticated safety kit that you'd find on lots of passenger cars. Forego the entry-level 4Life model, and choose one from Warrior trim upwards, and you'll get automatic emergency braking and lane departure warning, along with all the airbags and electronic stability systems that you'd expect on any new vehicle. Go for the range-topping Barbarian X model, and you'll also get a blind-spot warning system and rear cross traffic alert thrown in on top. It remains to be seen whether the L200's standard safety kit roster will be sufficient to earn it more than the four out of five stars scored by its predecessor in Euro NCAP crash tests back in 2015.
How much equipment do I get?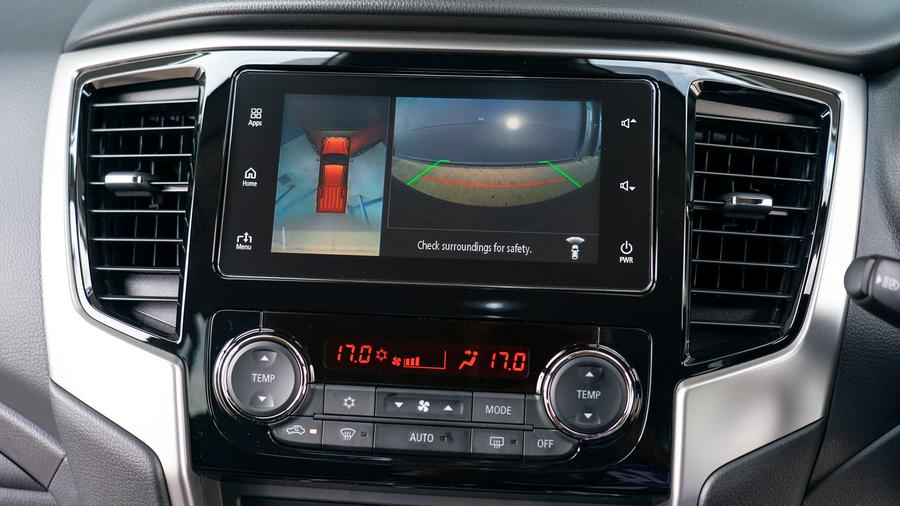 The most basic L200 – known as the 4Life – is designed to be a workhorse than lugs people and equipment between farms or building sites, so there's no point in it having a whole lot of kit. You get keyless entry, air-conditioning, electric windows and door mirrors, Bluetooth, a USB socket and steering wheel audio controls, but that's about it. If you're more interested in creature comforts, you should look at Warrior trim, which gives you automatic lights and wipers, climate control, a reversing camera and a touchscreen infotainment system with DAB radio.

Barbarian trim offers you some extra off-roading hardware (hill descent control and an off-road mode, if you're interested), leather upholstery, heated front seats and a powered driver's seat, while Barbarian X versions have a 360-degree camera, front and rear parking sensors, bespoke upholstery and automatic high-beam headlights.
Why buy?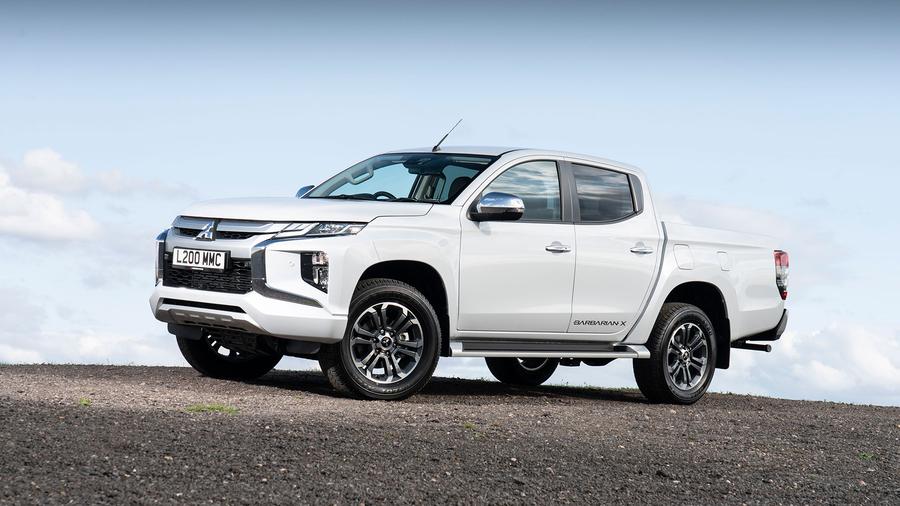 The L200 will instantly appeal to anyone looking for a pick-up truck who wants to stand out from the crowd, thanks to a look that's both unique and stylish. It's reasonably comfortable on-road, almost unstoppable off-road, and it provides you with a roomy cabin that's solid in quality and (in most versions) pretty generous on equipment. One of the better trucks on the market.