Expert Review
Fiat Doblo Panel Van (2015 - ) review
The Fiat Doblo Cargo has been around a while now, and it's starting to look a bit long in the tooth compared to rivals. However, it comes in a range of sizes, and has a good ride and good fuel economy.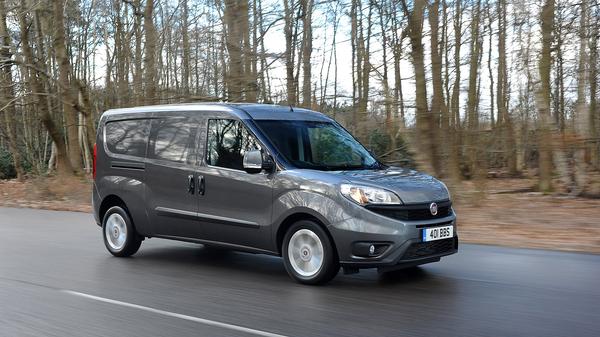 Words by: Tom Webster

Additional words by: Auto Trader
Last updated on 30 January 2020 | 0 min read
The Auto Trader expert verdict:
The Fiat Doblo Cargo has been around a while now. With the other arrivals in the small van sector, it's looking a little long in the tooth. It does the basics well, with a wide selection of different shapes and sizes to pick from, but it lags behind the best in class in the cabin.
Reasons to buy:
Good ride
Excellent variety of different sizes
Good fuel economy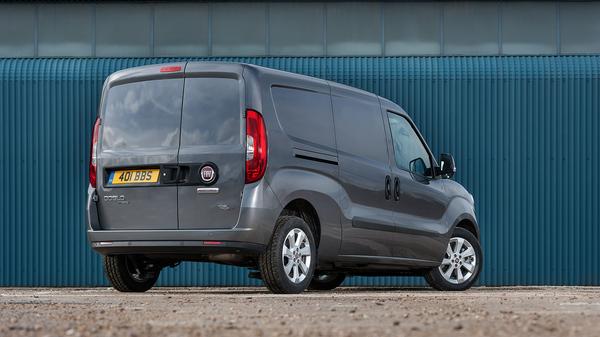 Fiat Doblo Panel Van
Cargo & practicality
The area where the Fiat Doblo Cargo shines most is the one that will matter most to buyers. The core models are capable of offering a payload in excess of 1000kg, which puts the Doblo right up with the best in class. That capacity is available from a variety of different engines, and in both the standard and long wheelbase models, with either the standard or higher roof height. That variety of shapes and sizes means the internal load space ranges from 3.4 cubic metres up to an impressive 5.4 cubic metres, which will mean the Doblo will cater for a huge range of potential buyers. The loading bay is accessed by a pair of wide-opening rear doors (although you can get a top-hinged tailgate if you wish), while you get a side sliding door on both sides on all but the most basic models. There are not any clever loading options to make the Doblo any more flexible, though. You can't get a hatch that allows you to load long items as you can in the Citroen Berlingo, Peugeot Partner or Vauxhall Combo, for example.
Expert rating: 4/5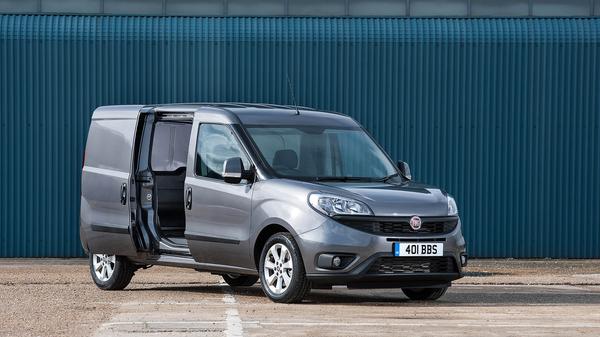 Fiat Doblo Panel Van
Interior
The Doblo Cargo's relative age means the cabin feels distinctly dated in more ways than one. The look is definitely more 'old-school commercial vehicle' than the modern 'car-like' layout most of Fiat's rivals are going for. There's no infotainment screen, the materials are utilitarian at most, and the radio is basic at best. It feels and looks so outdated because Fiat didn't upgrade it when it last facelifted the Doblo back in 2015, so it hasn't been altered since 2010. This means there is no digital radio available, even as an option, and certainly no chance of a built-in sat-nav. Cabin storage is rather disappointing, too, with a small glovebox and door pockets about the only spaces to tuck things away. Higher trim versions get a cubby under the passenger seat, but it's only good for thin documents. There's nothing in between the seats, just a basic set of USB and aux sockets on offer. The good news is the seats are comfortable and everything is adjustable enough to allow even tall drivers to get into a decent position.
Expert rating: 2/5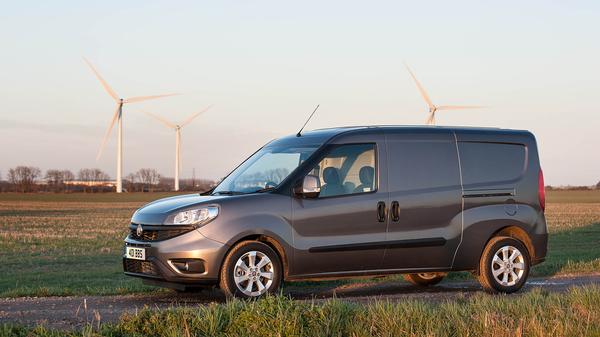 Fiat Doblo Panel Van
Running costs
The Doblo's fuel consumption is a real plus point, with the lowest powered of the three diesel engines the best bet if you want to get maximum economy. It is capable of more than 60mpg, but you do have to go for the Ecojet pack, which brings kit including start/stop, a low-friction oil pump, low-rolling resistance tyres and more. The additional costs means it won't be worthwhile for all buyers, but high-mileage users should make the cost back in the average lifetime of the van. The rest of the range manages decent economy, with most of the diesels managing around 55mpg. It's little surprise the petrols aren't anywhere near as economical, but they still claim an official fuel consumption in the high 30s. The Doblo's list prices are competitive with rivals, but it's worth bearing in mind the low levels of kit available means you won't get as good value for money in terms of equipment. Residual values are not great compared to rivals, either.
Expert rating: 3/5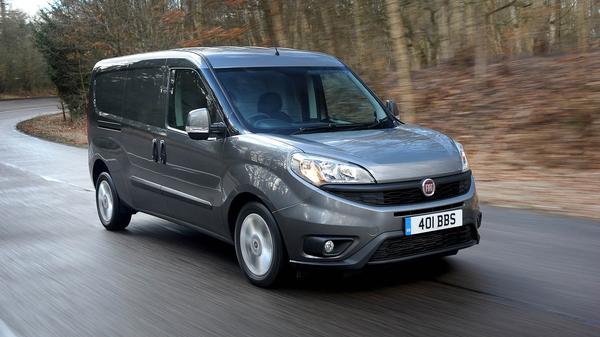 Fiat Doblo Panel Van
Reliability
The most recent engines on the Doblo with a diesel particulate filter (DPF) have got a longer service interval than those without, at a commendable 21,000 miles or two years. If you end up with a model without a DPF, this drops to 18,000 miles, also over two years. The warranty is a three-year affair with an unlimited mileage allowance in the first two years, however to get the full three years you are limited to 80,000 miles in the third year. The basic and hardwearing nature of its interior means it feels well up to dealing with the rigours of a demanding working life, too.
Expert rating: 4/5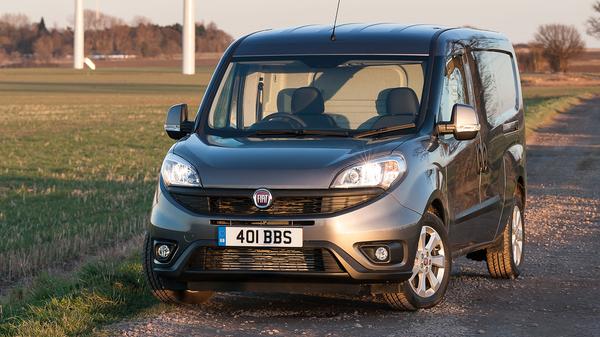 Fiat Doblo Panel Van
Performance
The three diesel engines in the Doblo's range offer a range of power options, stretching from 95 to 120 horsepower. The engines only range between 1.3 and 1.6-litres, but don't let the small dimensions put you off. Those that want the most powerful of all those are slightly restricted in the models they can go for, though. It's limited to the high-trim or largest versions, but it makes for a powerful and smooth engine that settles wonderfully at higher speeds, thanks in part to the long gearing and six-speed gearbox. The 105 horsepower version also comes with a six-speed gearbox and is a better all-round bet for those that don't want to go for the most expensive Doblos, while the 95 horsepower model is better suited to urban drivers, rather than those that want to lug big loads up and down the motorway.
Expert rating: 4/5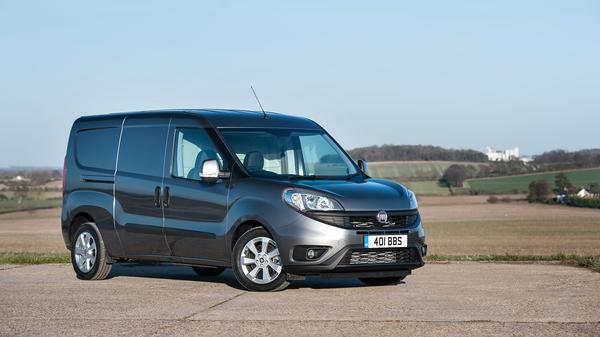 Fiat Doblo Panel Van
Ride and handling
The Doblo has particularly tidy handling, with a ride that smooths out the worst your average road can throw at it, even with nothing in the loading bay. It comes with a fully independent rear suspension setup that is tuned depending on the version that you go for. It does a decent job of handling corners, too, managing to stay composed if you end up turning with a little too much pace. It isn't as sharp as the Ford Transit Connect or the Citroen/Peugeot/Vauxhall trio, but it is an easy-handling vehicle. The steering is on the light side, which helps around town.
Expert rating: 4/5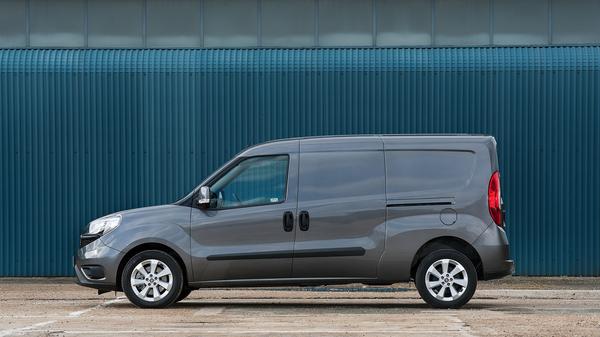 Fiat Doblo Panel Van
Safety
The safety kit on offer is basic, but covers most of the necessary bases. You get a driver's airbag across the range, but a passenger one is a cost option even on the top-level models, and the same is true for the curtain airbags. ESC anti-skid control is standard on the Doblo, but it wasn't always, so do check older models if that is important. There is no emergency braking system on offer in the Doblo, though.
Expert rating: 3/5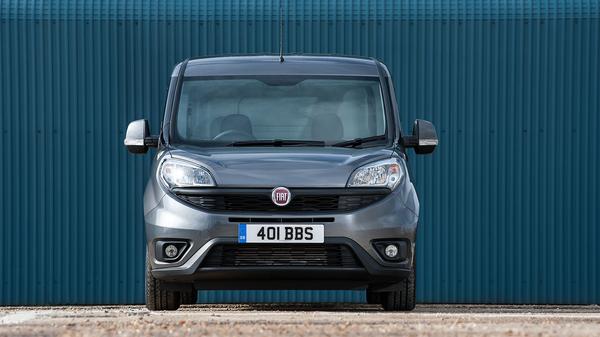 Fiat Doblo Panel Van
Equipment
Since the Doblo's interior last got updated, buyers' wants and needs have moved on a long way. The Fiat now falls some way short of what it is considered desirable and, in some cases, necessary. You can get Bluetooth and a USB and aux socket, but there isn't much more. There is no infotainment screen available, and no option of a sat-nav. All you can get is a socket to slot a TomTom sat-nav into the top of the dash. You don't get the actual navigation unit – just the place to slot it into – and it is only offered as standard from the third trim upwards.
Expert rating: 2/5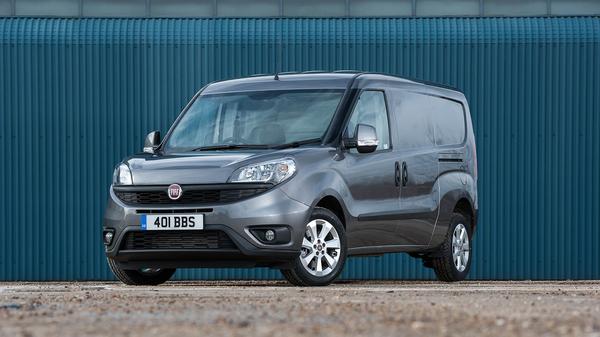 Fiat Doblo Panel Van
Why buy?
The Doblo does the fundamentals very well – it has a great payload and it drives in an assured manner. The problem it faces is that so many others in its class do so much more than the fundamentals these days. The lack of cabin decoration and the low level of equipment on offer means it is a tool first and foremost.
Expert rating: 3/5