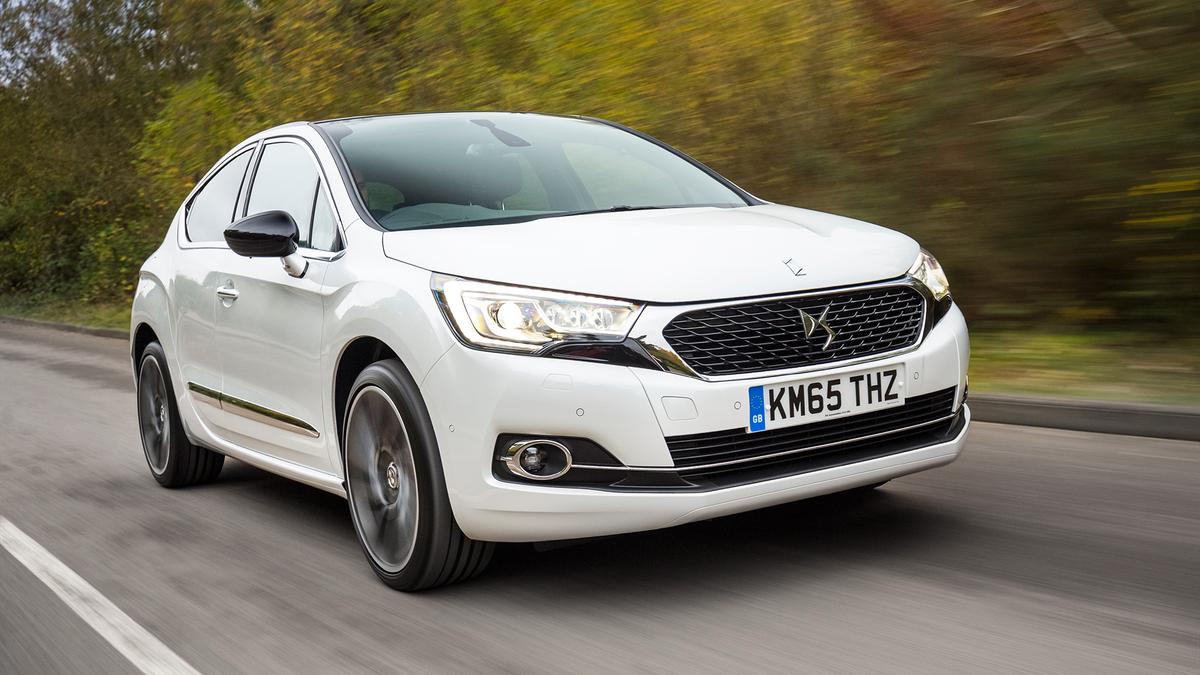 View gallery
The Auto Trader expert verdict: ★★★★★

★★★★★
2.8
The DS 4 offers plenty of individuality compared with its ubiquitous premium hatchback rivals, thanks to its styling and its rarity. However, with a disappointing driving experience, poor practicality and patchy quality, it offers very little else.
Reasons to buy
A shade cheaper than its premium rivals

Very generously equipped

Individual styling
Pick of the range
1.2 Puretech 130 Elegance
The cheapest DS 4, but still well equipped
Most economical
Cleanest version gets close to 75mpg
Best avoided
2.0 BlueHDI 180 automatic Crossback
Disappointing performance, and it's laugh-out-loud expensive
How good does it look?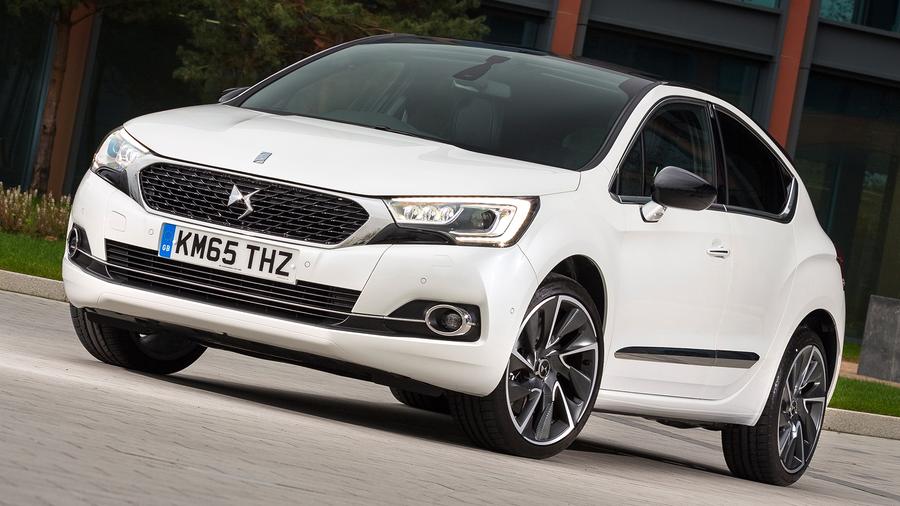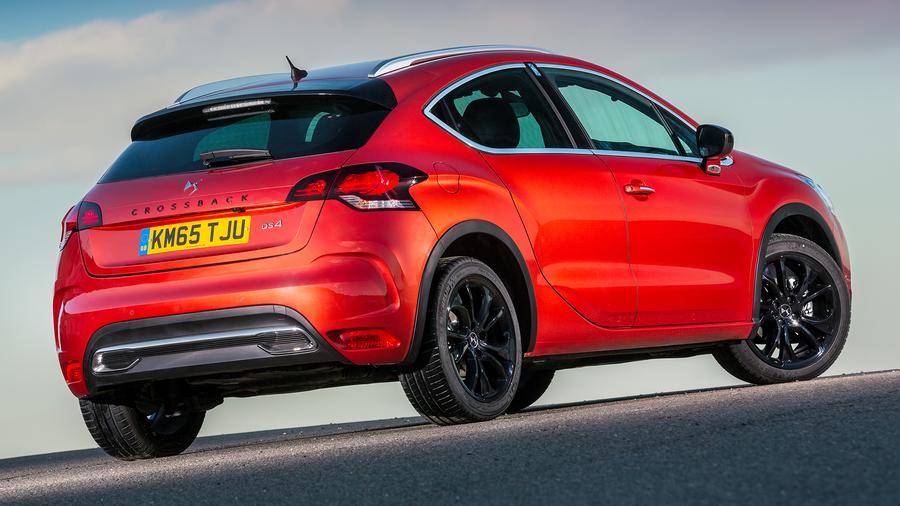 At first, DS models were part of the Citroen range, but now DS has branched out on its own as a separate luxury brand. However, to look at, the DS 4 hasn't changed a whole heck of a lot since its days as a Citroen. The grille is now surrounded by chrome trim, and there are revised headlamps that incorporate LED running lights, but the overall proportions of the car remain largely untouched, with a plunging roofline towards the rear to give a coupe-like profile. It's a smart-enough car, but it doesn't look all that much different to your average hatchback, so it hardly screams luxury and prestige at you. The Crossback version (red car, above) gets an SUV-style makeover, with a raised ride height, roof rails, plastic wheelarch protectors and black alloy wheels. Again, though, the effect is extremely subtle, rather than shouty.
What's the interior like?
The dense, soft-touch dashboard is nice enough, but considering the DS4 is marketed – and priced – as a luxurious, prestige product, you might feel a little short-changed by the interior. Some of the other plastics on display aren't quite so high in quality and some of the switches feel a little flimsy. The optional 'watch-strap' quilted leather upholstery does admittedly pep things up quite a bit, but if you want it, you'll pay handsomely. Although the layout of the dashboard is pretty simple and clutter-free, the ergonomics could be better, too: most of the car's functions are controlled through the central touch-screen, and it's not the most intuitive system you'll ever use. To make matters worse, short bases on the front seats and limited steering adjustment could impact on your comfort, while the over-the-shoulder visibility is rather limited.
How practical is it?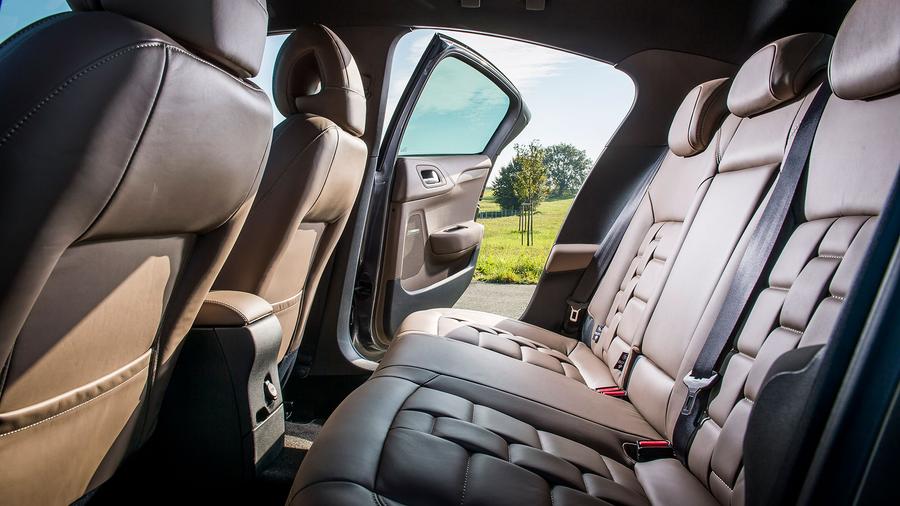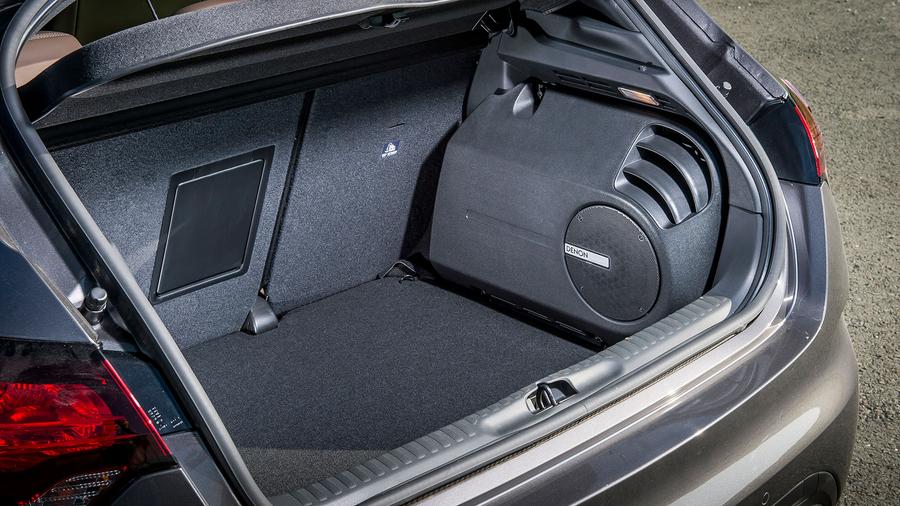 In fairness, practicality was never foremost in the minds of the car's designers, but even so, the DS4 is pretty disappointing. That swooping roofline does interior space no favours, because the rear seats are tight on both headroom and legroom. The roof also curves down at the sides, meaning that adult passengers will find the side of their head brushing against the headlining, and they'll have to duck underneath the low roof when getting in and out. The narrow rear door openings don't help much on that score, either. What's more, the fixed rear windows won't exactly be a hit with kids who like to be able to roll their windows up and down. The boot is a half-decent size at 385 litres, but the narrow opening and high lip restrict your access to the space, and folding the rear seats down leaves you with a load area that's both stepped and sloped.
What's it like to drive?
The way the DS 4 behaves on the road really doesn't communicate the desired feeling of luxury. The ride is jittery and unsettled at all speeds, making life distinctly uncivilised. The Crossback's raised ride height and softer suspension do smooth things out a little, but it's still far less comfortable than most of its rivals. Granted, the DS 4 does give you decent body control in the bends, along with plenty of grip, but you also get steering that feels slow and vague. What's more, it's ridiculously heavy at low speeds, making parking manoeuvres too much of a chore, and the wheel also trembles irritatingly in your hands at motorway speeds. Not ideal.
How powerful is it?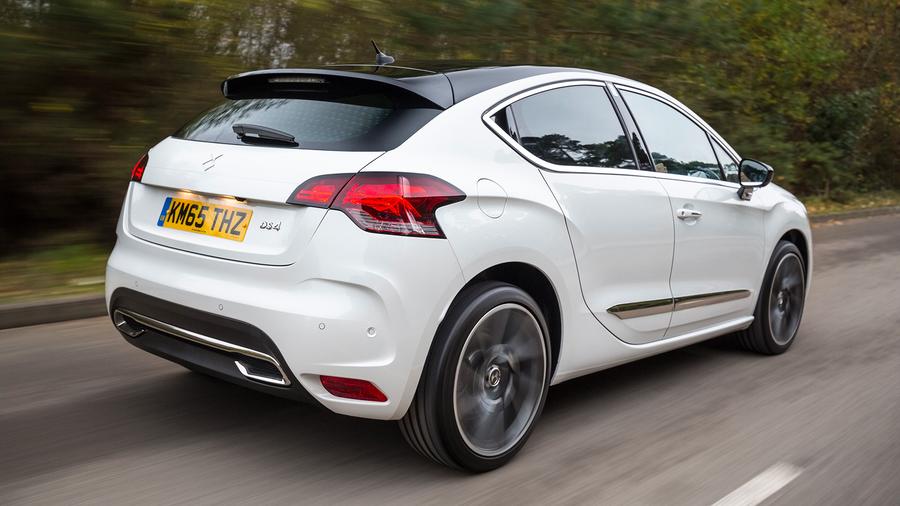 "
With that amount of power, you'd be forgiven for expecting warm-hatch performance. Sadly, it doesn't deliver
"
So far, we've tried two of the petrol engines in the DS 4 line-up, and our favourite is the Pure Tech 130, a three-cylinder unit that is keen and pretty refined. By contrast, the other petrol we've tried is the turbocharged 1.6 with 208bhp, and with that amount of power, you'd be forgiven for expecting warm-hatch performance. Sadly, it doesn't deliver. Although the pull is fairly strong at the bottom of the rev range, making it pretty flexible, that pull doesn't get much stronger as you venture further up the dial, and there are a few stutters in the delivery along the way. We've also tried tall hree of the diesels, and even the most basic HDi 120 is a decent power unit, with enough pace for everday use. However, we prefer the HDi 150, which gives appreciably stronger performance with no penalty in fuel economy. The range-topping 2.0-litre unit with 178bhp feels reasonably brisk, but it doesn't have the sort of pace that you expect, given its prodigious output. This engine comes as standard with a six-speed automatic gearbox (rather than the notchy manual six-speeder that's standard with the other engines) and it delivers smooth, relaxed changes. Neither of the most powerful engines is as quiet as it might be, especially the petrol, which buzzes away noisily at motorway speeds. You can also hear the wind whistling around the windscreen pillars and door mirrors.
How much will it cost me?
The DS 4 is a decent slice cheaper than premium rivals like the Audi A3 Sportback and BMW 1 Series, but it's still an uncomfortably expensive car. What's more, it's unlikely that the DS 4's resale values will be anywhere near as strong as those of its German rivals, so the gap could well even out long-term. The fuel economy of the powerful engines is no great shakes, but lower down the engine range, the figures look better. Most of the diesels dip below the 110g/km mark for CO2 emissions - meaning affordable tax bills – while official fuel economy hovers around the 70mpg mark. However, of the petrol engines, it's only the three-cylinder 1.2-litre engine that dips below 120g/km, which equates to a fuel return of around 55mpg.
How reliable is it?
Due to DS's upmarket aspirations, the brand doesn't like it if we mention the C-word (Citroen) when talking about its products. Here, however, we don't really have much choice due to a complete lack of data over DS reliability. Besides, DS models are all made entirely from Citroen bits, so we feel justified in this area. Happily, the news is fairly good. Citroen sits in a pretty strong mid-table position in Warranty Direct's manufacturer standings, and the mechanical bits of most of its products appear to be very hardy, even if some bits of interior trim aren't.
How safe is it?
The DS 4 comes with all the safety kit you'd expect from a family hatchback, but despite being a premium product and having a premium price tag, it doesn't go the extra mile. Six airbags and a hill-start assistant are standard, as is a stability control system that incorporates extra traction functions to help drag you off muddy surfaces. Tyre pressure monitoring is also standard fare, as is an emergency assistance function, but some of the clever systems available on rivals – like lane departure warning or autonomous braking – aren't available on the DS 4, even as options. The car achieved the full five stars in Euro NCAP crash tests back in 2011, but the tests have become much harder to ace since then.
How much equipment do I get?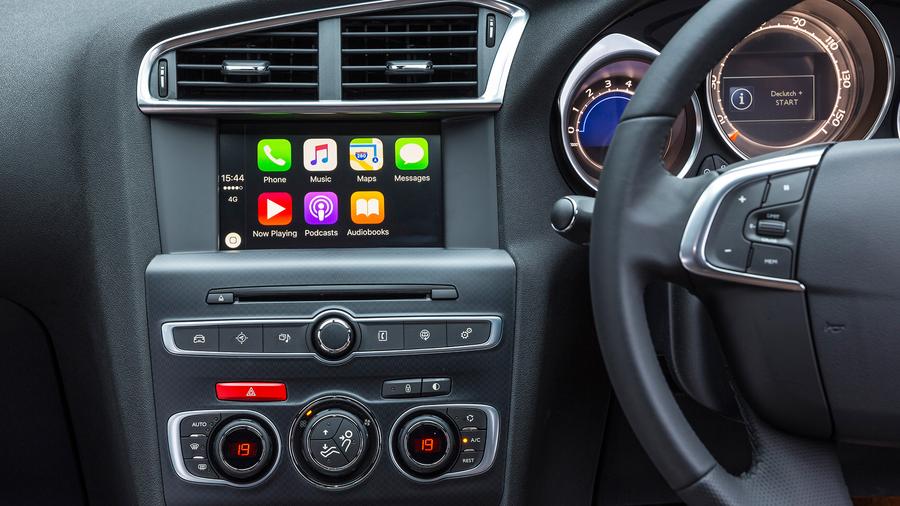 "
The Crossback model gets pretty much the same kit as the Prestige model, along with the styling revisions
"
Entry-level Elegance models come really well equipped, with alloys, sat-nav, automatic lights and wipers, climate control, rear parking sensors, cruise control, DAB radio and Bluetooth. Prestige trim adds leather upholstery, ambient lighting, keyless entry, a reversing camera and front sports seats. The Crossback model gets pretty much the same kit as the Prestige model, along with the styling revisions.
Why buy?
Because it's something a little different in the premium hatchback sector, and it's a shade cheaper, too. However, in pretty much every other way, the DS 4 is vastly inferior to the cars with which it competes, so you're much better off spending the extra cash and putting up with a bit of ubiquity.