Advice
What are noise cameras? How do they work?
Noise cameras are being trialled across the UK to penalise loud cars and noisy exhausts. Find out what this means for you.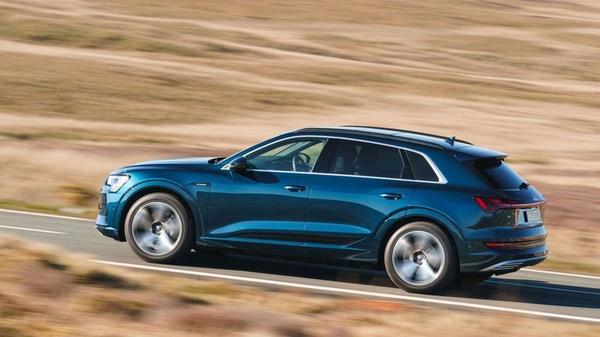 Words by: Nimisha Jain
Last updated on 4 April 2023 | 0 min read
The government has been trialling the use of noise cameras to catch nuisance drivers. Trials for noise cameras started on 18 October in four areas - Keighley, Kingswood, Great Yarmouth and Bromsgrove. The government will decide how effective and feasible noise cameras are, based on the results of these trials.
But what exactly are noise cameras, and how do they work?
What is a noise camera?
Noise cameras, also known as acoustic cameras, are used to detect loud noises that exceed a set limit.
For vehicles, noise cameras are being used to catch drivers producing excessive engine noise with loud cars and motorcycles. It is
illegal to modify exhaust systems
to boost noise and power in the UK, though this seemingly hasn't stopped some owners getting their cars modified to these ends. Using noise cameras could help catching them to improve wellbeing by reducing noise pollution. This would also eliminate the hassle of reporting a loud car exhaust, as the noise camera would do the job for you and assist the authorities.
How does a noise camera work?
Noise cameras work in a similar way to speed cameras. Noise cameras are equipped with a microphone, just like speed cameras have sensors, and an automated number plate recognition (ANPR) system. As soon as a car exceeding the noise levels passes by, the microphone is activated and the ANPR captures the number plate of the culprit.
The noise camera can differentiate an engine's sound from, say, a horn or the radio by monitoring the sound patterns. This eliminates the risk of the camera penalising drivers for a loud sound coming from elsewhere. Once the offending vehicle is caught on camera, the police receive a report and can choose what action to take, be that through prosecution or a fine.
What is the legal noise limit for a car exhaust in the UK?
The legal sound limit for all new cars is 72 decibels (dB). All cars manufactured from 2016 onwards need to follow these noise levels. This threshold will be further reduced to 68 dB from 2026.
New-car exhaust systems can only produce up to 72 dB of sound to be within the legal noise limit in the UK. This noise level regulation is followed Europe-wide and has become stricter over the years. The maximum noise level was reduced from an 82 dB limit set in 1987 to the current 72 dB limit in 2016. There are plans to reduce this limit further to 68 dB by 2026.