Used Citroen C1
The Citroen C1 is an easy-to-drive city car and an enduring favourite with new drivers. Affordable, easy to manoeuvre and stylish, used Citroen C1s pack plenty of character into a little car. A huge range of personalisation options, plus a choice of three-door, five-door and 'convertible' (branded Airscape) C1s, mean you'll have plenty to browse. Across the range, you'll find funky looks and low running costs as common factors.
Used Citroen C1 cars available to reserve
Used Citroen C1 cars in stock
Is the Citroen C1 a good car?
Read our expert review

Words by: Auto Trader

Additional words by: Phill Tromans
"The C1 is a funky-looking city car that's easy to drive and has lots of personalisation options that give it plenty of character. There's a choice of three-door, five-door or convertible, and running costs should be pretty low too."
Read the review by category
Running costs for a Citroen C1
The Citroen C1 isn't miles away from rivals like the Toyota Aygo and Skoda Citigo when it comes to purchase price, but it tends to be slightly more expensive, depending on which versions in the ranges you compare. The C1 also doesn't have great resale values, which will likely make it slightly more expensive to run in the long-run. Still, fuel economy is comparatively good, which if you're doing higher mileages will help offset the loss, and CO2 emissions are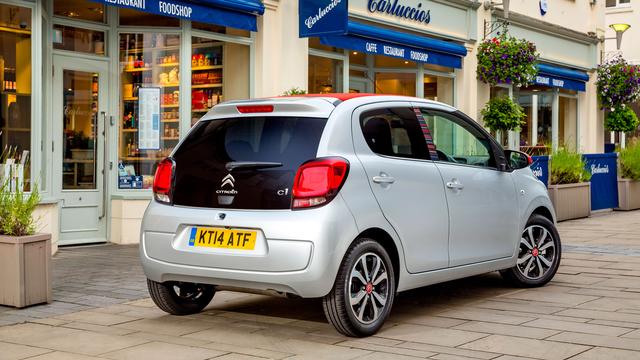 Reliability of a Citroen C1
Citroen as a whole has room for improvement when it comes to reliability, and the JD Power 2019 Vehicle Dependability Study puts it in the lower half of all the major manufacturers when looking at the performance of all its cars. However, owner reviews don't tend to have too many complaints about the C1's reliability, which is encouraging. Should anything go wrong, Citroen offers a three-year, 60,000-mile warranty, which is pretty standard for the industry, although Toyota offers a five-year, 100,000-mile warranty on the Aygo.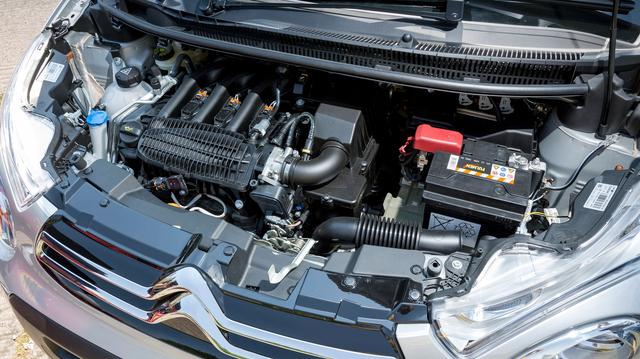 Safety for a Citroen C1
The Citroen C1 has been around for a while now, and while it scored four out of five in crash tests by safety organisation Euro NCAP back in 2014, the standards used in those tests have moved on in more recent years, so compared to newer rivals it's lagging behind. There's no automatic emergency braking as standard (although it is available as an option) and there's also a lack of similar active safety systems that are now commonplace on more modern cars, but it does have six airbags and two Isofix child seat mounting points in the rear.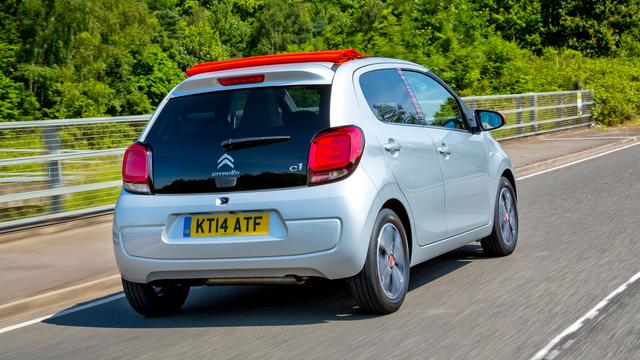 How comfortable is the Citroen C1
Inside, the Citroen C1 design is similar fresh and funky, with plenty of colour on show, and the cabin offers more scope for personalisation. The centre console, air vent trim and gear lever base, for example, can be customised with bright colours. The cabin looks great, although the quality of materials on show doesn't match what you'll find in a Volkswagen Up and in our test car there was quite a bit of rattling on the move. On the other hand, we had no problem with the driving position, but that may not be the same for everyone, as the steering wheel adjusts only for height (not reach) and Touch models don't have a height-adjustable driver's seat. The space in the front belies the car's budget price and small size, with good head and legroom. However, space is at more of a premium in the back: legroom is very tight, while headroom is restricted by the low roofline, especially on Airscape models. The boot, too, is smaller than you'll find in either the Hyundai i10 or the Volkswagen Group trio (the VW Up, Seat Mii and Skoda Citigo are all essentially the same car) and it's further spoiled by a high lip that makes loading and unloading awkward. The C1 isn't particularly mechanically sophisticated – hence the attractive price – but it drives and rides reasonably well, with decent feel in the steering and a ride that's just about comfortable enough on all but the worst surfaces. It's very easy to nip around town in and acceptable on the motorway too, but it doesn't feel as capable and impressive as the Up/Mii/Citigo.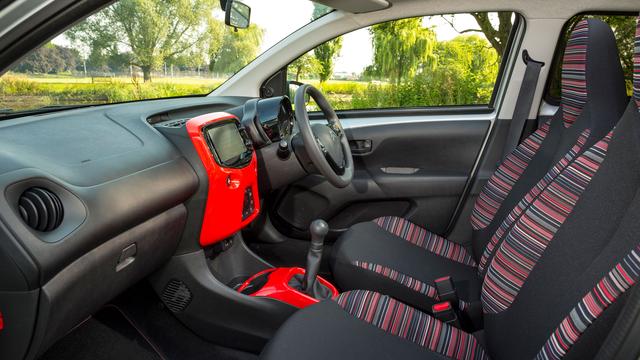 Features of the Citroen C1
You can choose from a five-door or three-door model Citroen C1, or the five-door Airscape, which features a full length, retractable fabric roof but doesn't open you up to the elements as much as Smart's ForTwo Cabrio. Three-door models come in a choice of three trim levels. Touch is the most basic, rides on 14-inch steel wheels and is pretty sparsely outfitted, with a sound system that will play MP3s but not much else. The Feel model upgrades to 15-inch wheels and gives you the 7.0-inch infotainment screen, which includes Android Auto, Apple CarPlay and MirrorLink for smartphone integration. You also get air conditioning and rear seats that split 50/50 to fold down. Go for the Flair model and you'll get 15-inch alloy wheels, as well as electrically adjustable side mirrors (finished in chrome for extra pizzazz), a reversing camera, and a speed limiter to help you avoid creeping over the limit. Opt for the five-door model and you can still choose the Feel and Flair models, but there's also the female-aimed Elle model, conceived in collaboration with the magazine of the same name. It features some Elle badges and a pink graphic on the back, as well as a leather steering wheel and some exclusive paint colours. It also rides on 15-inch alloy wheels. The Urban Ride model has black alloy wheels and some extra graphics on the outside, and the reversing camera. Last, but not least, the Airscape model comes in Feel, Flair or Urban Ride form. Options across the range include automatic parking and keyless entry and start, as well as automatic air conditioning.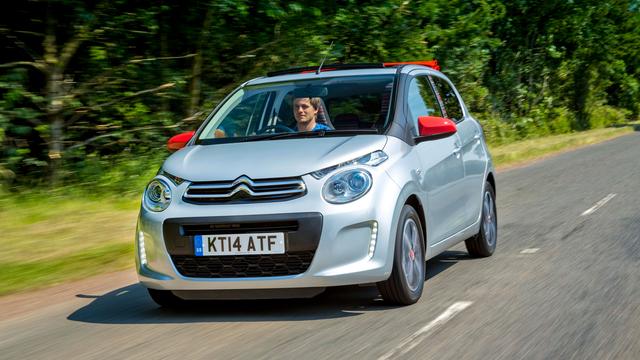 Power for a Citroen C1
There is only one engine choice in the C1, and it's a petrol-powered 1.0-litre, 72-horsepower unit. It's noisy and underpowered, power delivery is lumpy and if you have several people in the car, you'll find yourself struggling to get up hills of any substance. Although Citroen used to have a more powerful 1.2-litre engine the C1, it's no longer available. The C1 comes with a serviceable five-speed manual gearbox, and you can also opt for an automatic.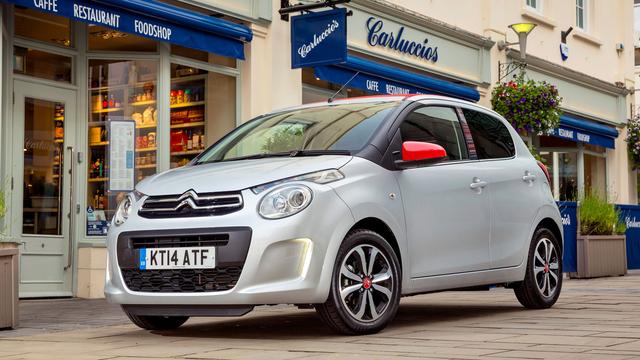 Good points
Economic
Bad points
Not good for going up hills
SUSAN
Published 2019-04-25
Good points
Nippy motor, good gas mileage, Media system...
Bad points
Rattles a bit. Noisy engine
MARTIN
Published 2019-04-20
Good points
Feels bigger on the inside. Touch screen and...
Bad points
Small in the back. Lack of boot space.