Coming Soon

The all New Nissan Ariya

Nissan's first electric SUV – the Nissan Ariya – follows in the footsteps of industry shakers like the family-friendly Nissan Qashqai and the iconic small SUV that is the Nissan Juke. Will the new electric Ariya continue Nissan's legacy?
Nissan Ariya Price

from £40,000 (estimated)

Nissan Ariya Release Date

Late 2021

Nissan Ariya Key features

Range will be between 211 miles and 310 miles
All-wheel drive and two-wheel drive variants to be released
Choice of 217 hp and 394 hp
Features new voice-command technology
Includes advanced ProPILOT driver assistance systems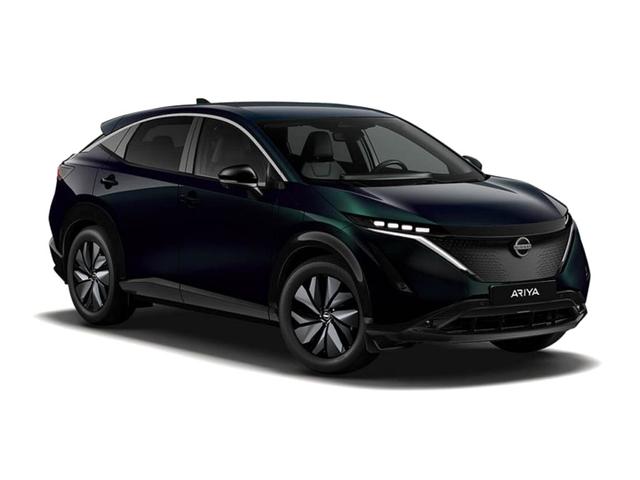 Nissan Ariya Design
The Nissan Ariya is built on an electric platform, meaning Nissan can optimise the design around electric motors and batteries for improved electric performance.
The new Nissan Ariya looks fresh and stylish. There are LED headlamps, a one-piece light blade on the rear and a new, illuminated Nissan badge.
The smooth front end, roof spoiler and 19-inch aluminium wheels give the Nissan Ariya a sporty feel and help it stand out against many of the boxier SUVs currently on the market.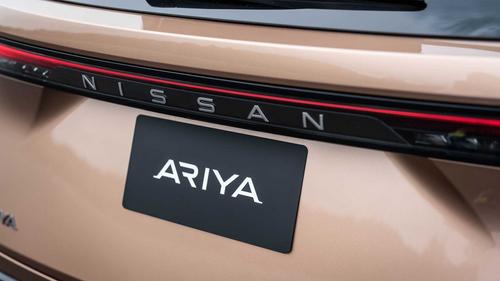 Nissan Ariya Interior
The Nissan Ariya's interior is as sporty and futuristic as the exterior. LED strips highlight the minimalist, functional design.
The infotainment system is streamlined and intuitive, and there's a wooden dashboard trim and centre console panel, which opts for touch sensitive control instead of physical buttons. There's also the option to use voice commands, simply say "Hey Nissan" and program the sat-nav, adjust to heater or phone a friend without your hands leaving the wheel.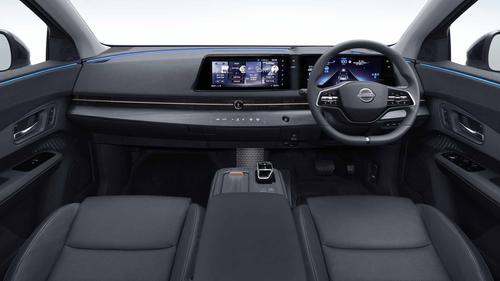 Nissan Ariya batteries, range and charging
Choose between a 63kWh and an 87kWh battery.
The range you'll get depends on the model you opt for. The four-wheel drive is a bit heavier, so the range is reduced by a few miles. Expect to get around 211 miles of range with the 63kWh model and 248 miles with the 87kWh model.
If you get the two-wheel drive, it's claimed you'll get up to 223 miles of range on the 63kWh model and 310 miles on the 87kWh model.
Charging times have yet to be confirmed. The 63kWh models will include a 7.4kW onboard charger, which is perfect for home charging. The 87kWh model will include a faster 22kW three-phase onboard charger. Both Nissan Ariya models will support ultra-rapid charging up to 130kW.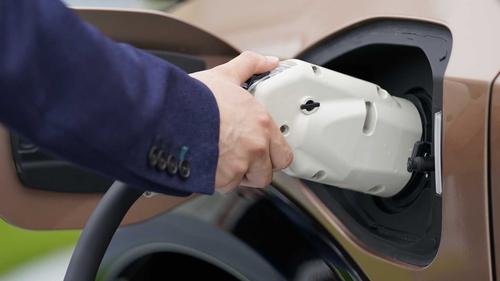 Used car experts since before the internet
For over 40 years we've helped millions of people find used cars for sale. From life as a used car magazine, to the UK's largest digital automotive marketplace, we evolve to make car-buying easier.
Auto Trader Trustpilot rating: Excellent
4.7/5
Score is based on 67,679 reviews
Auto Trader Classified Advert
Auto Trader
Classified advert listing on Auto Trader
About Auto Trader