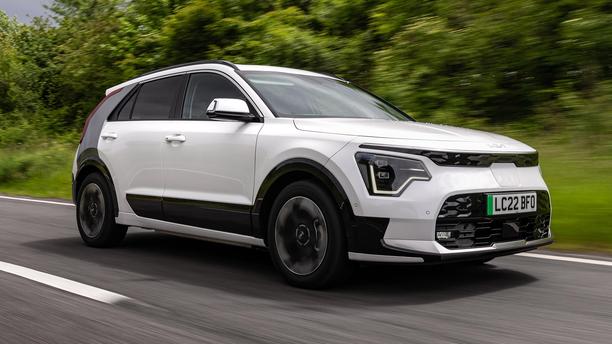 Discover the
Kia Niro
New from £27,605 / £368 p/m
5 doors

5 seats

Automatic

Electric or hybrid options
Is the Kia Niro SUV a good car?
Read our expert review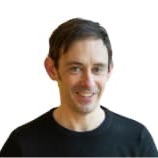 Words by: Dan Trent
"Mid-size crossovers are the dominant car type of our times, and the market offers a bewildering range of choice. Thanks to its bold styling this Niro stands out from both its predecessor and immediate rivals, reflecting Kia's growing confidence and status. It also offers three stages of electrification from full hybrid to plug-in hybrid and, of course, fully electric depending on your budget, circumstances and the kind of driving you do. This recognises we're all at different stages on our journeys to electrification, so credit to Kia for offering that choice all in the same vehicle. Saying that, the full electric version will likely attract the most attention, and builds successfully on the very solid reputation for value, range and usability established by the previous generation e-Niro."
Read the review by category
Running costs for a Kia Niro
The Niro slots in between the XCeed and Sportage, while the electric version bridges the gap from Soul to EV6. The full hybrid (or HEV to use the jargon) is probably best for private buyers wanting minimum fuss but decent efficiency, given you don't need off-street parking and a home charging point. Think diesel efficiency but with cleaner, more refined petrol-electric power and you're about there, this model also the most affordable of the three. If you can charge at home but need flexibility to travel further when required the plug-in hybrid (PHEV) is both fuel and tax efficient while the fully electric version (BEV) offsets its higher purchase price with the potential for real day-to-day savings if you're smart about how and when you charge it. If you're lucky enough to work somewhere offering a car salary sacrifice to incentivise electric car take-up you could make further savings here, too.
Lease deals
These deals are based on terms of 8,000 miles, for a 36 month lease with a 6 months initial payment.
Standard equipment
Expect the following equipment on your Kia Niro SUV. This may vary between trim levels.
Related articles and reviews