BMW M4 Coupe
New from £78,055
Is the BMW M4 Coupe a good car?
Read our expert review
"This high-performance version of the 4 Series coupe is built by BMW's famous M division and features sufficient mechanical upgrades to count as a model in its own right. The driving experience is dominated by its mighty 510 horsepower engine, multiple driving modes and an interior trimmed in an eye-catching mix of bright leather and carbon fibre. It's an expensive indulgence, but fast enough to challenge proper sports cars with seating for four and reasonable practicality too. Click here for our review of the standard 4 Series and click here for our standalone review of the M4's four-door brother, the M3."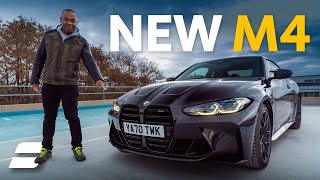 Read the review by category
Running costs for a BMW M4
If affordability in buying or running costs are your priorities you're better served with a regular 4 Series with a diesel or petrol engine because, for the M4, performance and posing power are the key motivating factors and come at a cost. Indeed, the fact the M4 costs over £20,000 more than the next most expensive model in the range offers some context, and is reflected in how much faster and more potent it is. At this level it competes with the AMG versions of the Mercedes-Benz C-Class and dedicated sports coupes like the Nissan GT-R, with performance not far off that of an equivalently priced Porsche 911. BMW has increased the bottom line price of the M4 compared with the version it replaces but has added lots of kit that was previously optional on the basis buyers were ready to pay extra for it anyway. This has improved the residual price so the all-important monthly figures are actually more or less the same as before. Be under no illusions, though. In fuel, insurance and tax the M4 will be an expensive car to buy and own.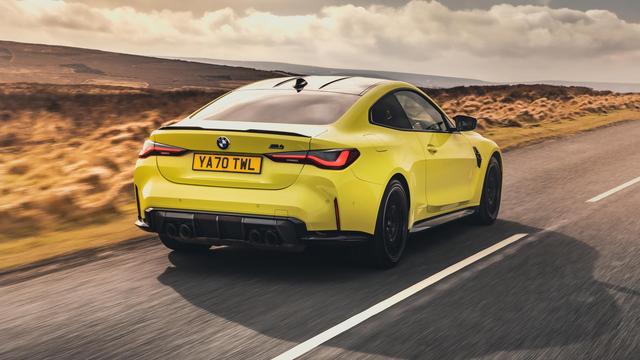 Reliability of a BMW M4
The 4 Series on which the M4 is based is too new to the market at the time of writing to make an informed view of its reliability but, like many premium brands, BMW struggles on mainstream surveys and rankings and, as a brand, doesn't have a great showing. The M4 is a specialist product developed by a dedicated performance division so should, in theory, be built with increased attention to detail and quality befitting its premium price.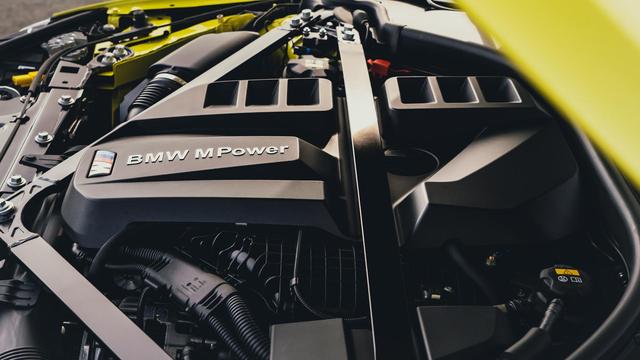 Safety for a BMW M4
The BMW 4 Series is a very safe car and packed with all the driver assistance technology you could wish for. And in normal driving the M4 will keep you in your lane with automated steering interventions, apply the brakes if you don't react to hazards in front of you and more. An optional Technology Pack increases the scope of the systems and includes parking and reverse assistance, plus a 360-degree camera. An all-wheel drive version will join the range for the first time in due course but, for now, the M4 sends all of its considerable power to the rear wheels and if you're heavy-footed in corners or off roundabouts it will move around, even with all the safety systems in place. Enthusiasts will appreciate that but less confident drivers may find this rather intimidating, especially on wet days. For the really keen there's a new track-focused setting, which includes a 10-stage traction control system you can adjust in steps according to your confidence and the available grip. Ludicrous as it sounds in this setting the M4 will even measure the angle and duration of your drifts, though the car sternly reminds you this feature is not intended for use on the public road.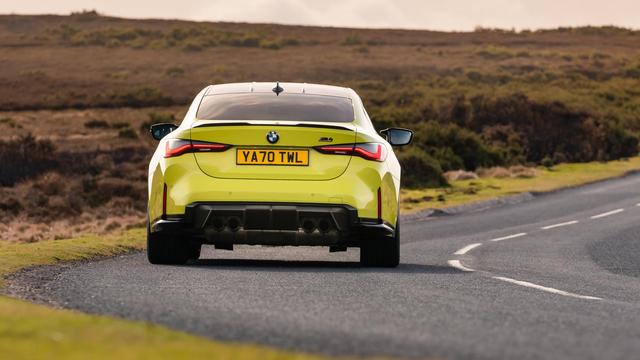 How comfortable is the BMW M4
The M4 is a specialist performance car built for speed, not comfort, and everything about it is geared to this end. Accordingly the suspension is stiff, the steering reacts quickly and the response to the throttle and brake pedals is instantaneous. Thankfully there are lots of ways you can tune all these parameters to suit different driving situations, and 'M' buttons where you can pre-set other configurations and have them ready to go. This means you can drive through town with the most comfortable suspension setting, a 'softer' brake pedal and more relaxed engine response before dialling up a sportier character with one of the two bright red 'hot keys' on the steering wheel. The differences are so dramatic it almost feels like having two, or even three, different cars in one. In our experience 'Comfort' for the various settings works well for everyday driving, this and a combination of 'Sport' making twisty roads much more fun. 'Sport Plus' makes the M4 pretty harsh to drive and is really geared for race track use, but you can at least choose. Credit to BMW, too, because it's made this new M4 considerably more refined and comfortable than the previous version, with greater bandwidth between its modes. There's a bit more tyre roar through the frameless windows than the saloon M3 version, so if you want better refinement that's the one to go for. On the flipside the M4 feels sportier so choose according to priority. Generally the inside of the M4 feels like a very well-equipped version of a regular 4 Series, which is no bad thing. The optional racing bucket seats are a distinctive addition, the slim carbon fibre frame and lairy upholstery certainly eye-catching. The figure-hugging design is more comfortable than it looks, too, though it does grip you very tightly indeed and may not suit drivers or passengers of a fuller figure. They're not the easiest to get in and out of, either. But once you're in, you're in.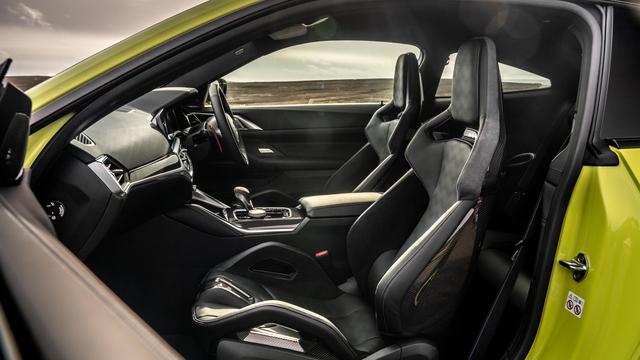 Features of the BMW M4
Having established buyers of the previous M4 usually added features like carbon fibre trim, head-up display and upgraded speakers as cost options BMW has decided to include these on the standard spec for the new model. This comes on top of an already generous array of tech, centred around a configurable screen-based instrument display and second screen in the centre for your various infotainment needs. These are all supported by connected services, can be paired with your phone and can operate by touch, voice or gesture control, though the latter seems more of a gimmick in reality. Not enough? Further extras including a heated steering wheel, 'laser' headlights, uprated ceramic brakes and expanded driving and parking assistance functions can all be added, combined into self-explanatory bundles. The indecisive can just go all-in with the Ultimate Package, which throws in pretty much every extra you can get. At a price.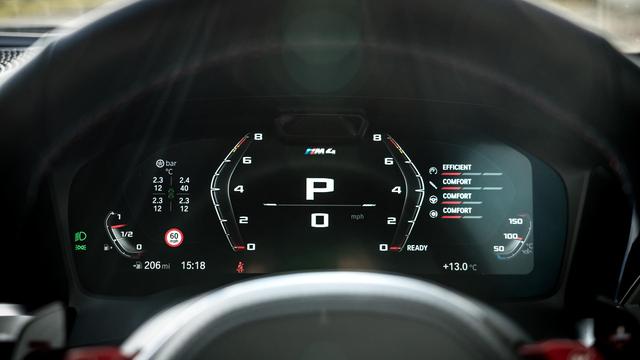 Power for a BMW M4
The engine at the heart of a true BMW M car is typically its defining feature and so it is with the M4. The specially built 3.0-litre, six-cylinder turbocharged motor is an absolute powerhouse and paired with a standard eight-speed automatic gearbox, driving the rear wheels through a multitude of clever systems so you can enjoy it to the full. Some turbocharged engines can feel a little sluggish in response to the throttle but not here, the M4 building on the previous version and increasing output to a mighty 510 horsepower. In its standard mode it feels strong but in Sport Plus the rush of turbocharged boost is rampant, the gearbox reacting quickly whether you choose to leave it in automatic or select the ratios yourself via the paddles on the wheel. It makes a great noise, too. Everything else on the car is designed to maximise your enjoyment of the engine and BMW knows its stuff here, the M4 a wickedly enjoyable car that more than lives up to the brand's long-standing heritage. As we discovered for ourselves subsequent to the initial road drive, with a few laps of Goodwood. Any fears the extra weight and tech might have blunted the edge long-time BMW M fans have always loved are clearly unfounded, the M4 able to put its power down way more effectively than the previous model and handling like a car weighing half as much. The fact such a luxurious and well-appointed road car can also rip round a track so hard is impressive, and proves BMW knows how to honour its sporting traditions.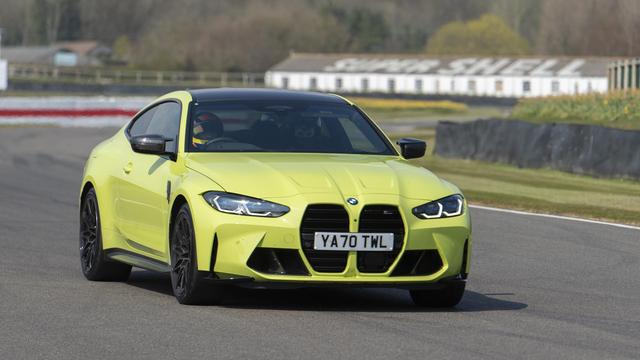 Standard equipment
Expect the following equipment on your BMW M4 Coupe. This may vary between trim levels.
Other vehicles in the M4 family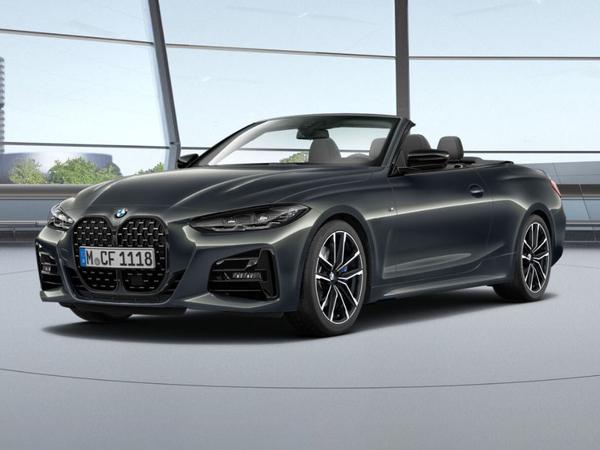 4 Series Convertible
Beautiful styling, inside and out

Immensely rewarding to drive

Fresh-air convertible fun
Related articles and reviews
Coming soon: BMW M4 CSL
BMW's M division celebrates 50 years in business by reviving the legendary CSL name for a very special 550 horsepower version of the M4
The REV Test: Sports cars
This week, Rachael, Erin and Vicki are testing three of the most exciting sports cars – BMW M4, Ford Mustang and Porsche Boxster – based on how people search for them at Auto Trader.