News
Volvo unveils new V90 estate
After building them for 60 years, the Swedish company is renowned for large estate cars. Its latest model will go on sale this year, featuring the latest in safety and connectivity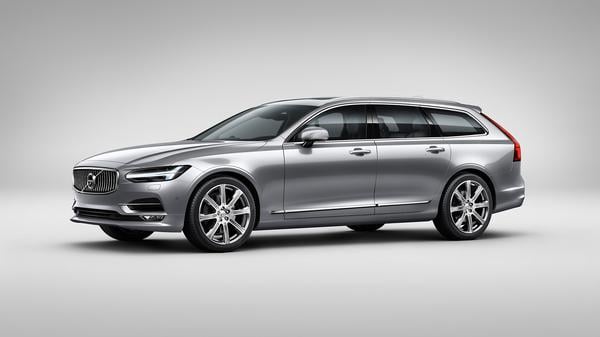 New V90 is estate version of S90
To be revealed to public at Geneva Show in March
Engine line-up will include T8 plug-in hybrid
These are the first images of the new large estate car from Volvo, the V90. It's the third car in the company's flagship 90 series, and will be officially unveiled at the Geneva Show next month.
Like the other 90-series cars, the
XC90 SUV
and
S90 executive saloon
(which was unveiled at the Detroit Show last month), the new V90 will be based on the same platform, which means it will share much of the same technology. It's already clear from the pictures that the front end of the V90 is very similar to the S90; and, inside, it also shares the same luxurious and sophisticated interior, with a large iPad-style screen dominating the dashboard. The company says that the V90 will also have class-leading connectivity, including Apple CarPlay, as well as the latest safety package. Also available will be the Pilot Assist semi-autonomous driving system, which can guide the car between lane markings on the motorway at speeds of up to 80mph.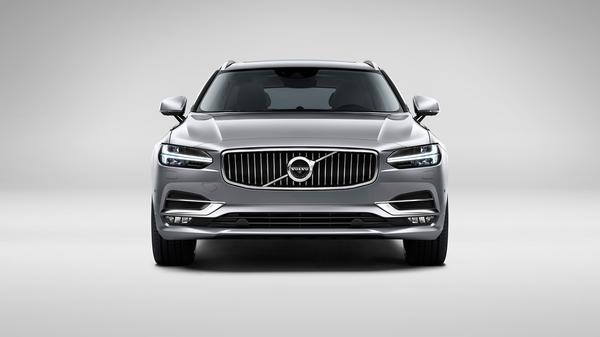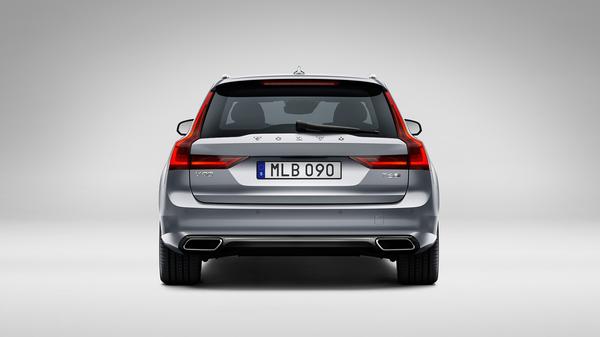 What Volvo is yet to reveal is any details of the car's load-carrying abilities. However, the company has stressed that the new car will build on Volvo's 60-year heritage in the large-estate market, providing what it calls 'the right kind of functionality'.
Likewise, Volvo is yet to confirm exact details of the engine line-up, but we know it will include the T8 petrol/electric plug-in hybrid powertrain from the XC90; and, we expect it to follow the S90 by also having the option of the super- and turbocharged T6 petrol unit, as well as two versions of the 2.0-litre turbodiesel engine, the D4 and D5. Among its rivals will be the estate versions of the
BMW 5 Series
and
Mercedes E-Class
; and, while Volvo has given no indication of when the new car will go on sale, we expect that it will be only a few months behind the S90, which goes on sale in the first quarter of this year. Likewise, we have no idea of its price, but given the competition, we expect the V90 to cost from about £35,000.