News
Seat unveils its new Ateca SUV
The Spanish company's first SUV aims to attract buyers who might otherwise have bought a Nissan Qashqai or Hyundai Tucson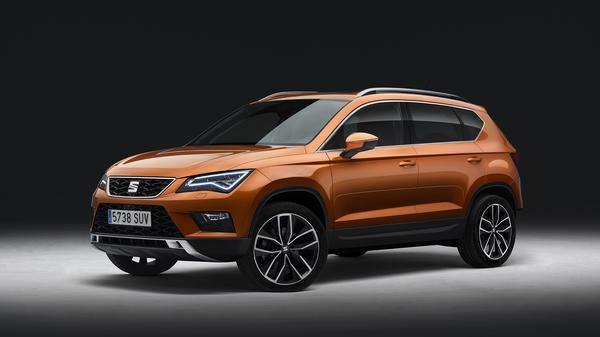 Ateca is Spanish company's first SUV
Available with two- or four-wheel drive
In UK showrooms in September
These are the first images of the new Seat Ateca, the company's first SUV. It was unveiled in Spain yesterday and will arrive in UK showroom in September this year.
Visually, the Ateca has strong links with Seat's other cars. The trapezoidal grille, sharp creases along the side, and triangular lights clearly echo the
Leon
, for example. At 4.36 metres long, the car is about the same size as the
Nissan Qashqai
and
Hyundai Tucson
, with which it will compete. However, Seat claims that it is among the spacious cars in its class, while the 510-litre boot capacity – 485 in 4WD models – is much larger than the Nissan's.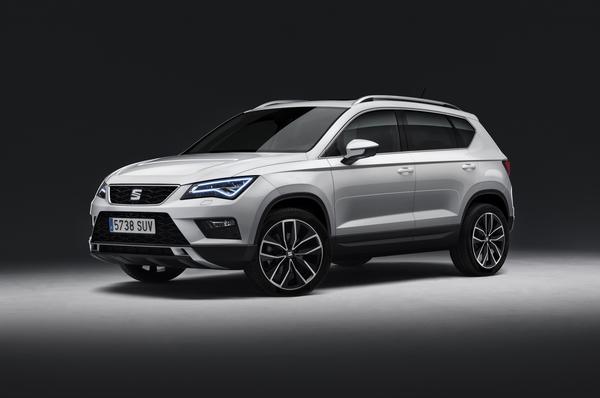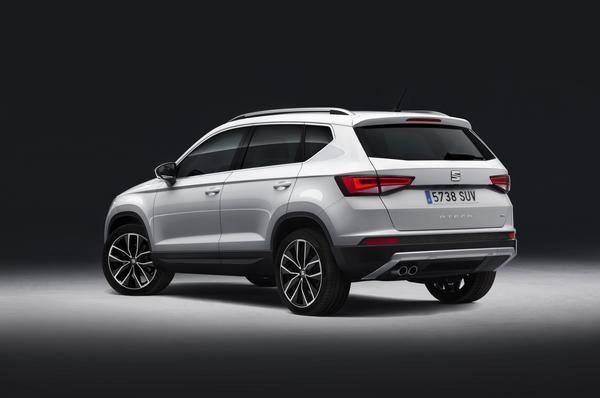 The company also claims that the cabin is particularly high-quality, and is packed with the most up-to-date technology available from within the Volkswagen Group. The car's infotainment system is based around a touch-screen of up to eight inches, while the latest in connectivity and safety features will also be available.
This includes wireless smartphone charging and Seat's Full Link system – with both Apple CarPlay and Android Auto – as well as Traffic Jam Assist, which steers, accelerates and brakes the car automatically in heavy traffic.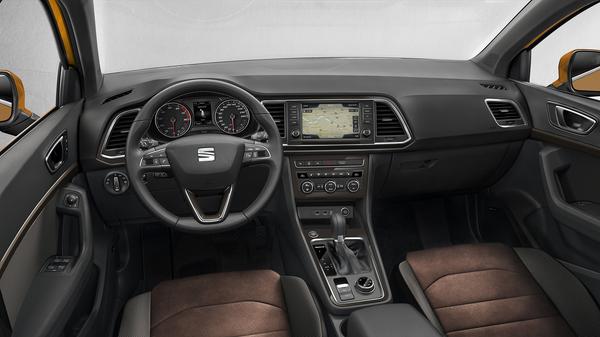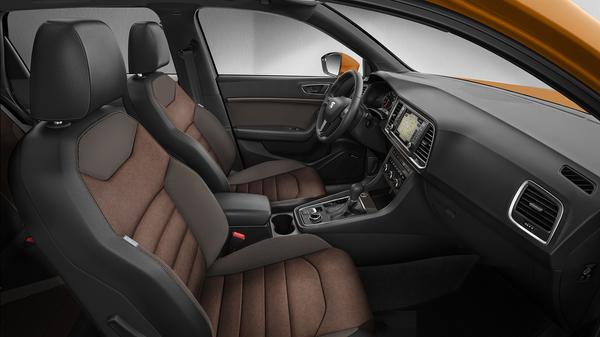 The engine range will include both petrol and diesel units, with power outputs from 113- to 187bhp, average economy between 46- and 66mpg, and CO2 emissions from 112g/km. As well as a choice of three trim levels, buyers will be able to choose between front- or four-wheel drive, and manual or dual-clutch semi-automatic transmissions.
The car will be officially unveiled to the public at next month's Geneva Motor Show, when further details will be announced. Potential buyers can register their interest on Seat's website from today, before the first cars reach showrooms in September. And, while the company has said nothing about the Ateca's price, we expect it to be very close to the Qashqai's, suggesting the range will run from about £19,000.