News
Overhaul road charging and tax system, says new report
People should be taxed depending on when, where and what they drive, and changes are needed to the road taxation model, according to a new report.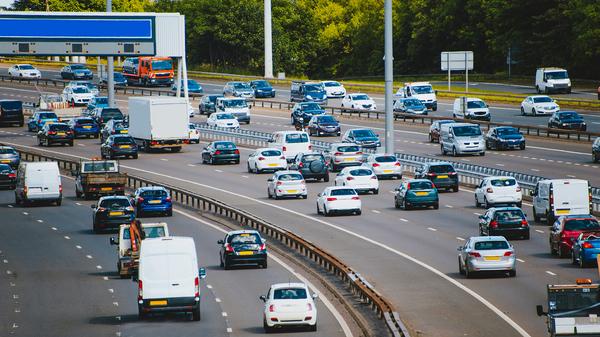 Association for Consultancy and Engineering says action is needed to increase investment in road network
Recommends a new form of road charging based on driver circumstances
Short term changes to Vehicle Excise Duty urged
The UK government should introduce a new form of road charging from 2030, according to a new report.
The Association for Consultancy and Engineering says that falling revenue from existing road taxation means a new model is needed, and that the Government should start planning for a new scheme now. In the long-term, it recommends using new technology to tax vehicles depending on how they use the roads, based on factors like the time of day, CO2 emissions and location. Drivers' financial circumstances could also be taken into account; for example, pensioners and students could pay less. In the short-term, ACE suggests reforms to Vehicle Excise Duty and taxes on heavy goods vehicles to ensure they raise enough money for the National Roads Fund. The report says there has been four decades of under-investment in the English road network, despite some of the highest motorway usage in the world. Revenue from taxes related to roads is falling, and rising
zero-emission car
ownership will mean less Vehicle Excise Duty and Fuel Duty collected. "One cannot stress enough the importance of roads to the success of the UK," said Dr Nelson Ogunshakin, the CEO and president of ACE. "They play a critical role in moving goods and ensuring all of us are able to get to our destination. The consequences of not having a well-functioning road network are severe, both to our quality of life and the country's economic performance." With congestion expected to increase by 63% by 2030, "the government needs to look at new options to ensure England's road network is fit-for-purpose for the future," the report says.