News
Citroen reveals new C3 supermini
The brand new Citroen C3 will go on sale in early 2017, with a focus on style, technology and personalisation that the company hopes will tempt buyers away from rivals such as the Ford Fiesta, Vauxhall Corsa and Renault Clio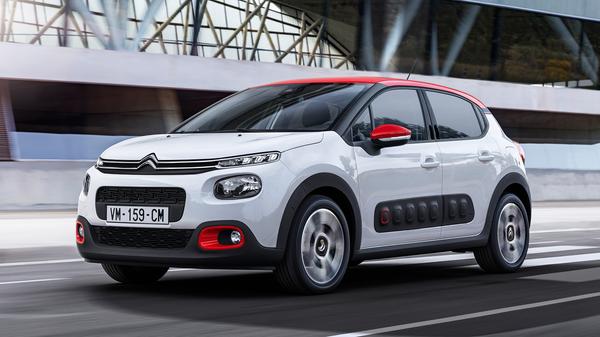 C3 will rival the likes of the Ford Fiesta and Vauxhall Corsa
Two-tone exterior, plus extensive scope for personalisation
On sale in the UK in January 2017
Citroen has released the first pictures of its new supermini, the C3. A rival for similarly sized big-sellers like the
Ford Fiesta
and
Vauxhall Corsa
, it's due to go on sale in the UK in January next year.
Unlike some of its rivals, the C3 comes only with a five-door body; and, as far as Citroen is concerned, the new model stands out thanks to its design, extensive scope for personalisation and modern technology. The styling – with its high nose and flowing curves – clearly follows on from that of recent Citroens such as the C1 and C4 Cactus, with the C3 featuring the unique 'Airbumps' that were first seen on the C4 Cactus. The two chrome bars that run from the double-chevron badge enclose the LED daytime running lights, while setting the headlights below this follows the 'two-tier' arrangement that's familiar from several of the company's other models. The two-tone body allows buyers not only a choice of three colours for the roof (which is supported on black windscreen pillars), but also a selection of colours for the foglamps, wing mirrors, rear window surround and Airbumps.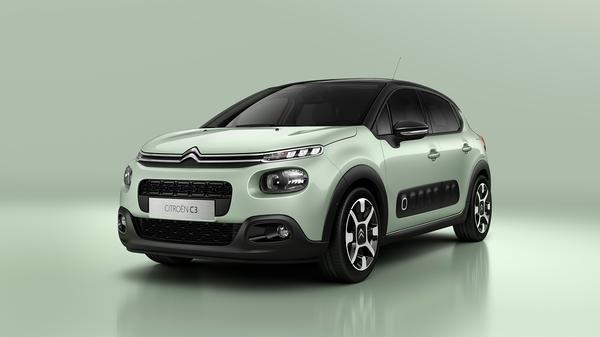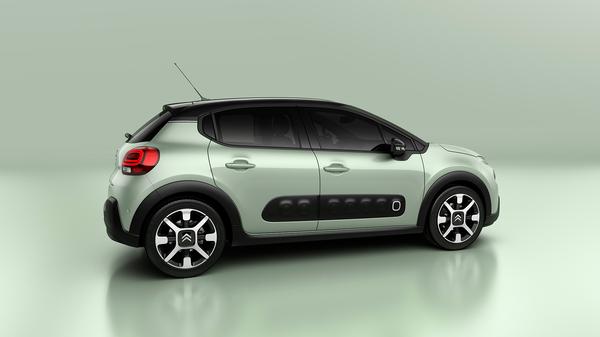 Inside, likewise, buyers have the chance to personalise their car, with a choice of four 'mood packs'. The standard colour scheme has yellow over-stitched upholstery, while Metropolitan Grey uses soft colours and textiles; Urban Red combines dark and bright colours to give a more 'dynamic' feel; and, Hype Colorado comes with more upmarket materials, including a two-tone, leather-covered steering wheel.
Technology is another big selling point, and the car also features Citroen's 'ConnectedCam', which lets drivers film their journey, either for sharing on social media or to be used as evidence in the event of an accident. The car also has MirroLink, Apple CarPlay and Android Auto, allowing drivers to connect their smartphones and access their functions through the touch-screen; and, among the other equipment available on the car will be voice-operated sat-nav, a reversing camera, lane-departure warning system and blind spot monitoring.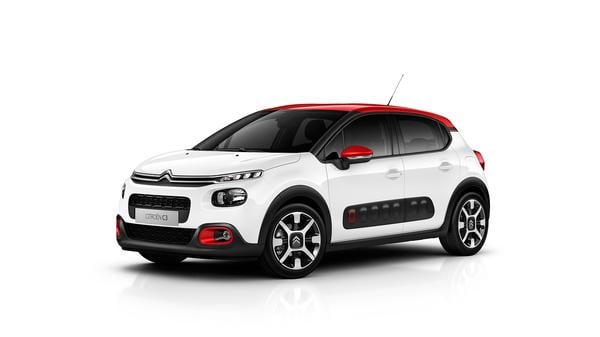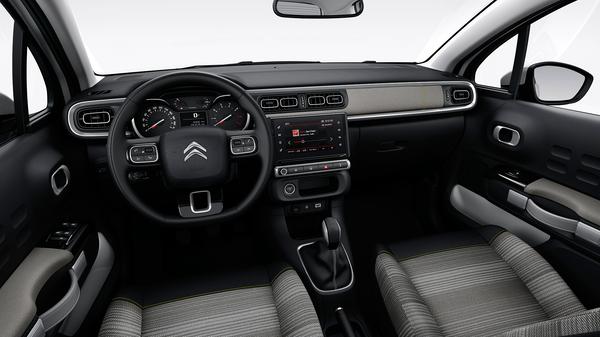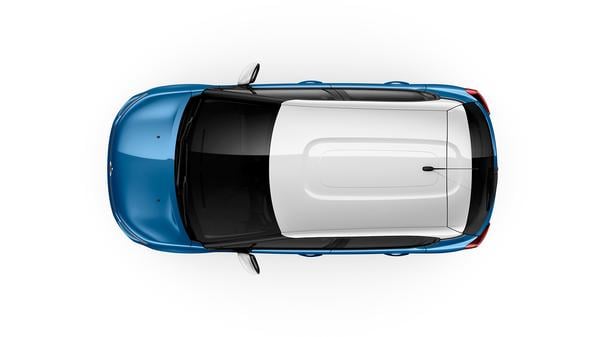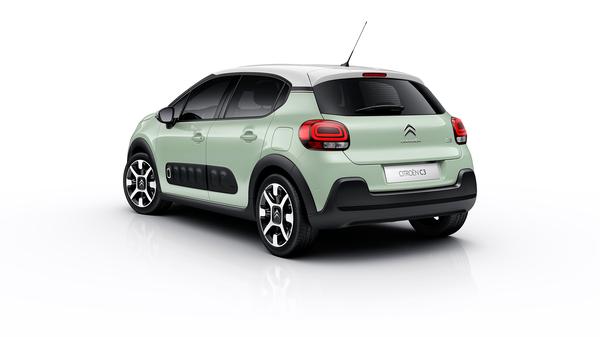 The company says the basic design of the cabin is intended to give a feeling of space. Indeed, it claims that the C3 is the most spacious car in its class and packed with all manner of ingenious stowage facilities. The dashboard trim runs across the full width of the car, while a centrally mounted seven-inch touch-screen takes care of the infotainment system, keeping the number of buttons on the dash to a minimum.
The engine range will include three three-cylinder petrol engines and two diesel units, all of which are familiar from other Citroen models. All come with a manual gearbox as standard, but an automatic gearbox will also be available in the future. There's no word yet on the specifications or price of the car, but Citroen has confirmed that it will go on sale in the UK next January.
Find a C3 in our classifieds