Long-term Review Skoda Kodiaq long-term test review – third report
Now that his colleagues have returned from their holidays, Cars Editor Andy Pringle and his family have been reunited with 'their' car – and they're making the most of its long-distance comfort.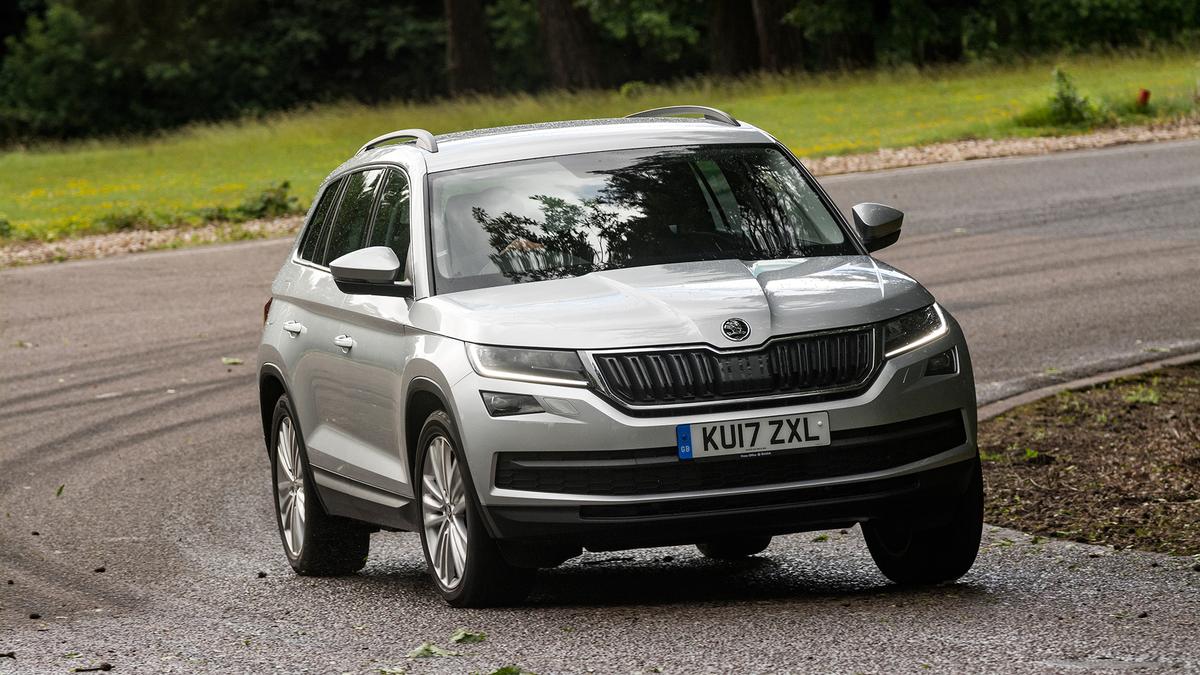 View gallery
It seems as if I've barely seen the Kodiaq over the last couple of months, what with my colleagues disappearing off in it for weeks on end – Phill to Cornwall, and May to Mont Blanc and then Toulouse. Once it was safely back in my care though, I thought it was only fair to put some serious miles on the clock too.

As luck would have it, the Kodiaq's return coincided with a hectic series of filming dates for me all over the south of the country, so I had plenty of chance to reacquaint myself with the car's charms. Immediately after a 160-mile weekend round trip to visit my parents in Sussex, I had work appointments on successive days in Hitchin, Marlborough and Cambridge, all starting and finishing at home in south west London.

You may not look at the Kodiaq and think it's going to make a great long-distance cruiser, but after all those miles on the M23, M4, M25, M1 and A1(M), I can assure you that it is.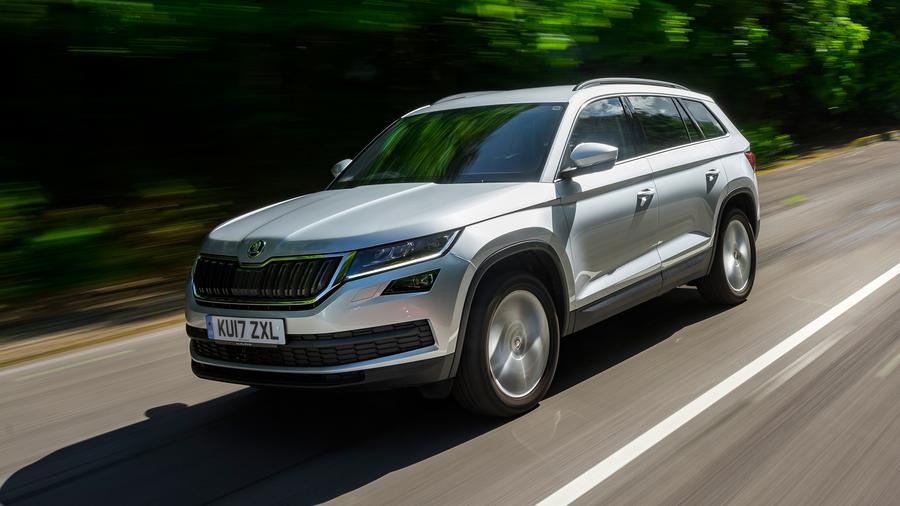 There are several reasons why it's such a good car for that sort of job, but the most important is that it's really comfortable and pretty quiet. Mile after mile passes easily on the motorway, with no irritating rattles, squeaks or noises to irritate me.

Better still, as I'm sat high up in that driving position so beloved of SUV drivers all over the country, I get a great view of everything that's happening around – which is just what I want at the legal limit. And, the seat itself is comfortable, ensuring I can get out at the end of a long journey completely relaxed.

To make matters even easier, the engine responds really well at these motorway speeds, too, and that means it's easy to keep up with the ever-changing speed of traffic on the motorway. In an ideal world, I'd have adaptive cruise control to make life even easier, but that's an option I didn't fit to the car. In the meantime, I'll content myself with being able to see figures approaching 50mpg for my average economy on the trip computer.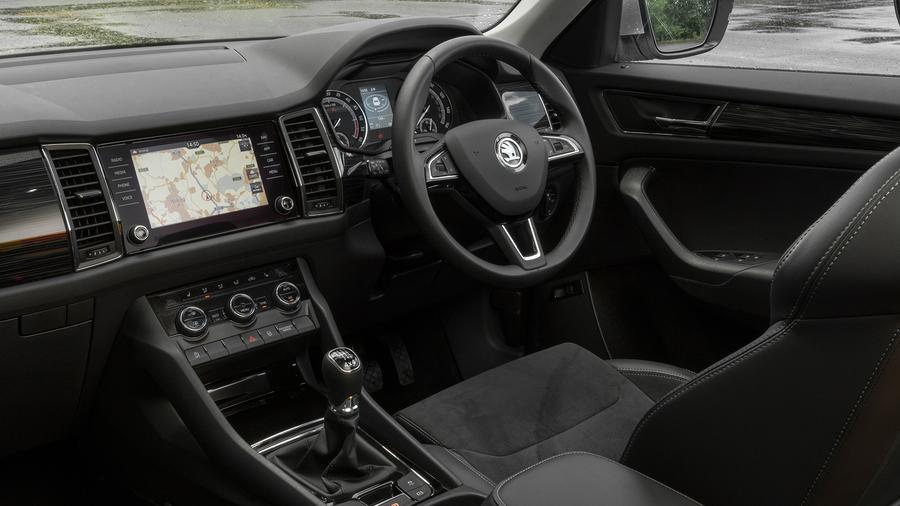 Last, but not least, as an iPhone-user, I've really come to appreciate the Apple CarPlay system that's part of the car's standard specification. Once the phone is plugged in, it's easy to receive calls on the move, listen to texts when they arrive, and – most importantly – play music that's stored on the phone.

Of course, all this is stuff you could say of countless other cars, but where the Kodiaq really impresses is its multi-purpose nature. Not only is it a great car for one person to cover long distances in, it's also a seven-seat family car with four-wheel drive.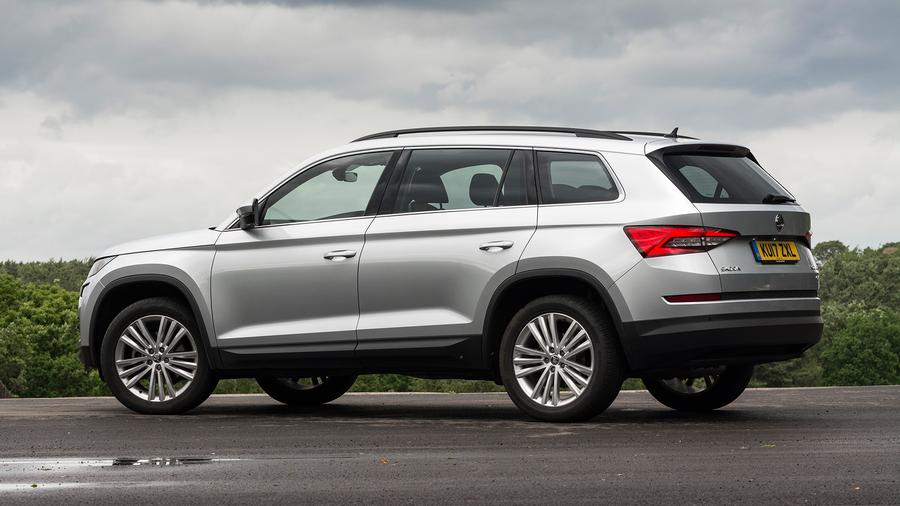 I've already started to try out its all-terrain ability with a spot of impromptu green-laning in Wiltshire, as in a complete departure from normal practice – I was early for our filming in Marlborough. However, a much sterner test will be coming next month, when my wife and I are taking our daughter for a week's holiday to Center Parcs.

I've already seen the list of what we apparently need to take, so I'm sure we'll seriously test the car's load-carrying abilities. In four weeks, I'll report on how we got on…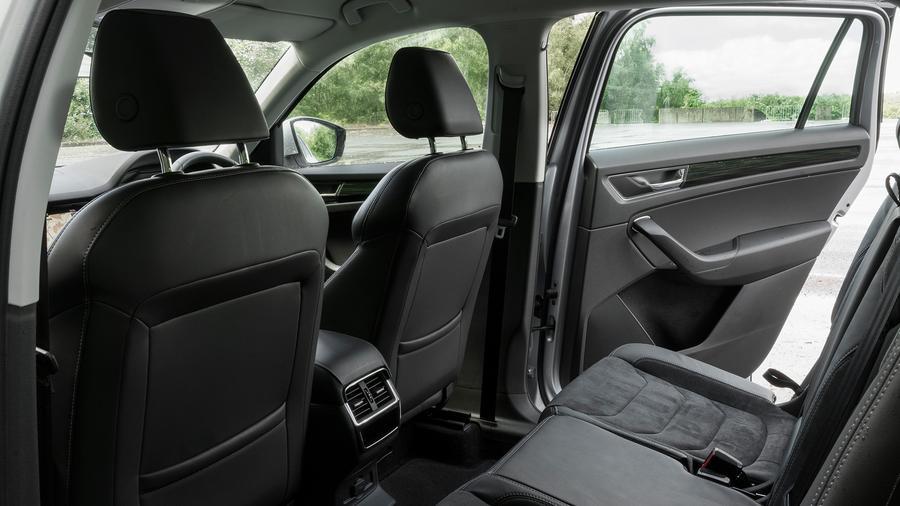 Key Specs:
Model: Skoda Kodiaq SE L 2.0 TDI 150PS 4x4

Price as tested: £32,515

Engine/gearbox: 2.0-litre 4cyl turbodiesel, six-speed manual

Power: 150PS

Torque: 340Nm

Top speed: 121mph

0-62mph: 9.8 seconds

Economy: 51.4mpg

CO2/BIK tax liability: 144g/km30%

Boot space: 270/2005 litres
Optional equipment:
An exhaustive list of everything fitted to our long-termer, and the price of each item:

Dynamic Chassis Control £980
Metallic paint £555
Space saver spare wheel £100
Textile floor mat set £80

Interested in buying a Skoda Kodiaq?