Long Term Review
Honda HR-V 1.6i-DTEC SE Navi long-term test review – sixth report
Contributing editor Pete Tullin looks back on the the six months he has spent living with Honda's smallest crossover. How well has it coped with the challenges of everyday life?
Mileage 13,170
Costs - £215 (service)
First report
Second report
Third report
Fourth report
Fifth report
They reckon time flies when you are having fun. So, when I say the last six months that I've spent with our HR-V have come and gone in the blink of an eye, it gives you some idea how highly I rate Honda's SUV. In that time, I've covered no less than 13,000 miles, and been all over the country, as well as taking in a couple of trips across the channel. Before my time with the HR-V, I'd never really considered myself a typical SUV owner. My kids are grown and gone now, so the school run is a thing of the past. And, unlike loads of other people, I'm not a massive fan of the lofty SUV driving position, or the styling. To me, SUVs kind of all look the same. That said, I'm now a massive SUV convert and the main reason for this has as much to do with roads I drive on as the car I drive. Let's face it. The roads in the UK are absolute rubbish, especially in our town centres; but, because the HR-V comes on smallish 17-inch wheels and chunky tyres, and has relatively long-travel suspension, it's able to make a decent fist of absorbing most of the garbage we have to put up with. Okay, so there are more comfortable SUVs on the market, such as the Nissan Qashqai, but the HR-V is supple enough to soak up most lumps and bumps. The movement in the body is also pretty well tied down, so it doesn't roll around too much in corners. As I've said, ideally, I like to sit a bit closer to the ground, but I have to admit that the HR-V's elevated driving position and its large glass area do provide a good view of the road ahead. I'm also a fan of the HR-V's dashboard. Its black highlights look pretty classy, it's simply laid out, and it's easy to use. That's because, unlike the Honda's Civic, which has more screens than the flight deck of the Starship Enterprise, it allows me to actually see and operate everything without taking my eyes off the road for too long.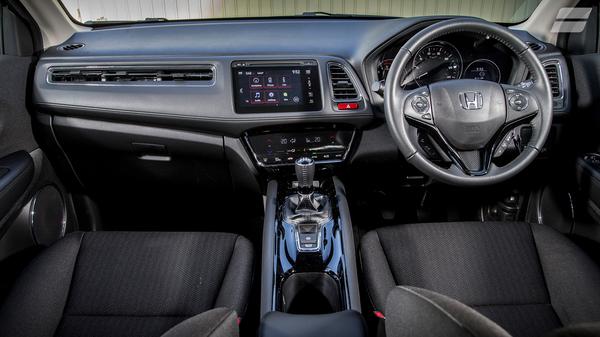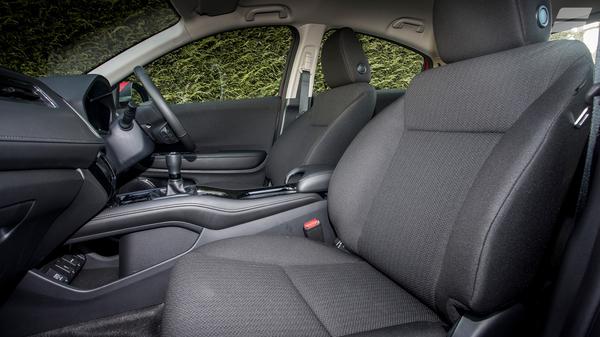 There's also plenty of adjustment for the seats and the steering wheel, and the seats themselves, are surprisingly comfortable. Consequently, even after a long journey to my home town of Newcastle, I still felt chirpy enough for a night out on 'The Toon'.
Overall, the HR-V is pretty quiet when settled into a cruise, and it sips away at fuel in properly frugal fashion. I've averaged 52.9mpg over the last six months and, trust me, I'm no pussy-foot. Which is great, because not only has it been easy on my pocket, but it also ensured trips to motorway service stations were mercifully infrequent. Of course, the reason the HR-V is so good on the juice is primarily down to what lies under the bonnet. And, although the 1.6-litre diesel engine is not exactly a rocket ship, and it can get pretty rattly beyond 3000rpm, it's not difficult to find an easy rhythm when driving it. I found the best approach was to give it a sharp blast of throttle to start with, then quick-shift through the gears; and, by doing so, I could actually get a fair turn of speed out of the old gal. Also, the good thing about this approach is that I never tire of it, because the HR-V's gearshift is an absolute gem. All good stuff, then, but – and I know this might sound a wee bit crazy – I honestly believe the best thing about the HR-V is the deceptive amount of space inside and its easy versatility. The rear seats, in particular, are a work of art. Flip the bases up and you instantly free up enough space to carry a bike between the front and rear seats. Fold them down and anything could be accommodated, including my past-its-sell-by-date washing tub that ended up taking the trip to the great recycling dump in the sky. It's not all good news, though; and, although I never expected the HR-V to be a sports car, I still feel Honda could have made it a bit more engaging to drive. I never really got used to how sluggish the initial acceleration was, and I could never really forgive the motor for being so noisy and so unresponsive beyond 3000rpm. What's more, I'm a bit of a steering nut, so I always found the lack of connection a wee bit frustrating. Equally, I never warmed to the HR-V's touch-screen, although – I have to say – I'm not a fan of any touch-screen. I find them imprecise and slow-witted, and it always drives me nuts when the sun shines at a certain angle, and all you can see are a load of greasy fingerprints.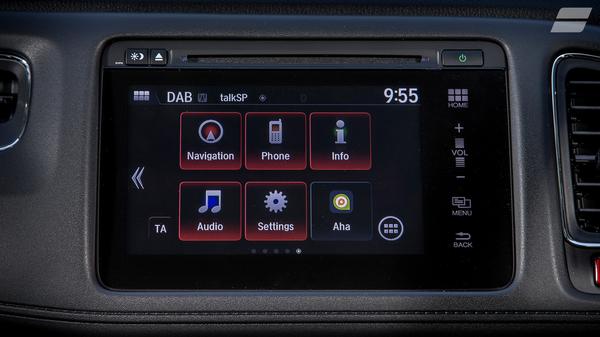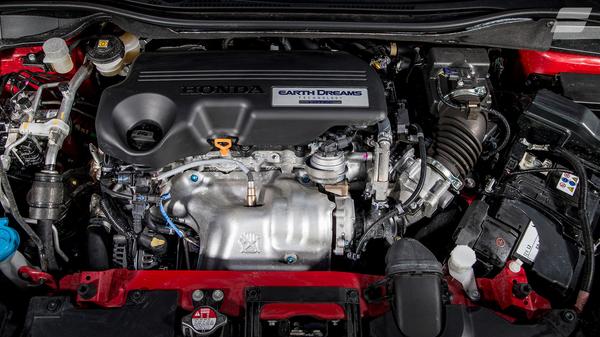 As time went by, something else that became increasingly annoying was the HR-V's overly sensitive collision avoidance warning system. While 'safety first' is all well and good, the HR-V all too often reacted like a scared kitten, flashing up a warning light on the dash and screeching of impending disaster whenever it sensed a stationary object in its path.
The low-speed autonomous braking has a similarly delicate disposition, although it's not as easily spooked. On one occasion, when I was attempting to park in front of a wooden fence, it actually clamped the brakes on in full emergency stop fashion, bringing proceedings to a properly abrupt halt. In complete contrast, being a Honda, the HR-V's pit stops come around pretty quickly, with just 12,500 miles before its first service. At least the service only took an hour, which meant that, by the time I'd had a coffee and caught up on my emails, the car was good to go again, while the cost was a pretty reasonable £215 Just as impressive was that I think we got the spec of our HR-V absolutely spot-on. Although SE Navi wasn't overly burdened with kit, it did come with essentials like sat-nav, climate control, Bluetooth, front and rear parking sensors, and lots of charging points, which were great for keeping my iPhone and Mac Book up to snuff. Honda doesn't do much in the way of options. So, if I had wanted to upgrade to leather seats, for instance, I would have had to go for EX spec, which would have added another £3000 to the invoice. Overall, then, I feel pretty well qualified to pass judgement on the HR-V and, I have to say, I'll be sorry to see it go. I certainly didn't abuse the car, but I didn't give it an easy life, either; and, undoubtedly what I liked most about the HR-V was how spacious, practical, and easy to use it was. On one occasion, when it was press-ganged into ferrying three folk, a dog and a load of building materials to and from Brittany, it did s, without so much as a squeak or a rattle, or a hint of complaint. And, it still managed to return over 50mpg. Many people might describe the HR-V as a bit of a box-ticker – good at most things but never really excelling at any – but I think that would be a harsh note to end on. In one of my early reports, I suggested that, although it wasn't the most beguiling thing to drive, the HR-V left you with the overriding impression of healthy respect. And, after 13,000 miles, nothing has happened to change that opinion.
Key specs:
Model: Honda HR-V 1.6i-DTEC SE Navi
Price as tested: £23,050
Engine/gearbox: 1.6-litre 4cyl turbodiesel, six-speed manual
Power: 118bhp
Torque: 221lb/ft
Top speed: 119mph
0-62mph: 10.2 seconds
Economy: 70.6mpg; Test economy 52.9mpg
CO2/BIK tax liability: 108g/km/24%
Boot space: 470 – 1533 litres