Long-term Review Audi A3 e-tron long-term test review – third report
We put Audi's first ever e-tron model through its paces in a long-term test, to see if it sets out the blueprint for the electrified R8, Q7 and A4. Can it offer us the best of both worlds?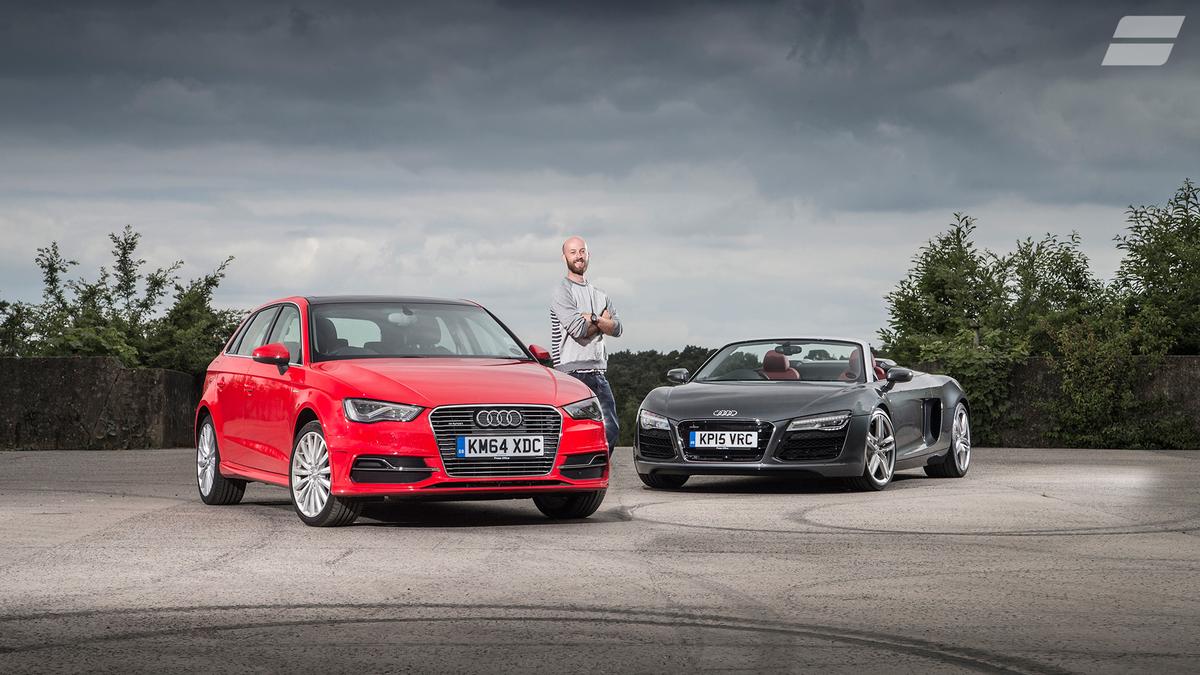 View gallery
First published: 6th August 2015
Third report: July 2015
When Audi first dreamt up the e-tron, it was an all-electric concept car that had four motors boasting 309bhp, a range of 154 miles, and the styling of the R8 supercar. Fast forward five years, and the only production e-tron so far is a sensible family hatchback, with a 1.4 petrol engine and 31-mile range. So, what changed, and why?

To help us figure out and understand the reasons behind such a seismic shift in Audi's vision for the future, we decided to pair our long-term e-tron up with one of the oldest, yet also most influential cars in Audi's range: the R8 Spyder.

It looks every bit as glamorous as it did when it was launched, but the R8 is rooted firmly in the past. Its naturally-aspirated V8 is truly spine-tingling when pushed to the redline, but compared with the more sophisticated and advanced powertrains now used by many rival supercars, it feels like a bit of a dinosaur.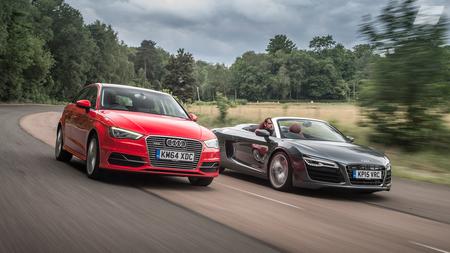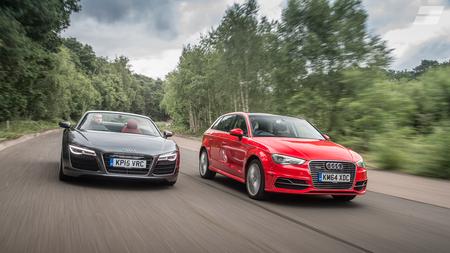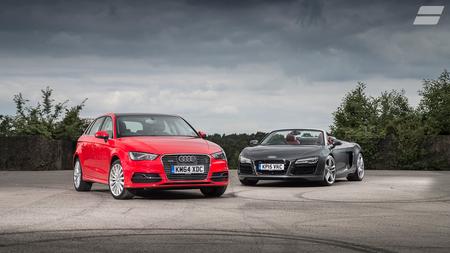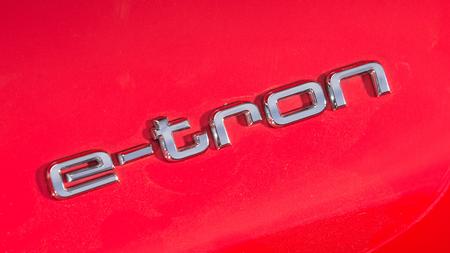 The infotainment systems are another example of how things have moved on. The one in the R8 might look vaguely similar to the one in the A3, but use them back-to-back and it's like switching between an Atari and a PS4. The speed of the graphics, the connectivity and slickness of the A3's MMI proves how out of date the R8 feels.
Just as well, then,
that a new R8 is just around the corner.
Yet while the new car might still form the basis of the electrified supercar that the 2009 concept promised, the fact remains that the original e-tron felt like a missed opportunity. The purpose of the concept was to illustrate the idea to use the latest technology to combine improved efficiency with blistering performance, but the idea never became a reality.
It's not an idea unique to Audi. Indeed, every supercar maker from Porsche to Ferrari and even McLaren are now opting for hybrid technology on their most extreme models, and during
the A3's trip to the Le Mans 24-hour race earlier this summer
, we saw first-hand the impact that hybrid technology is having on the world of top-level motorsport.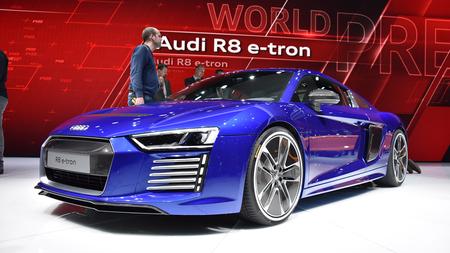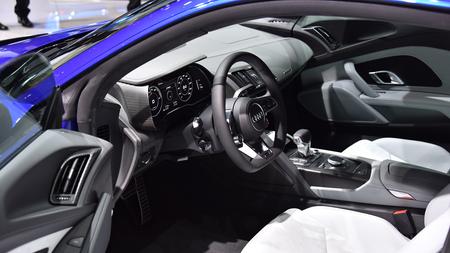 The question is, does our A3 deliver on the promise of efficiency and driving excitement? Our answer would be, well, no, not quite. There's no doubting that the A3 is pretty fast, particularly off the line, but it rarely feels like the electric motor improves acceleration for anything more than a few short bursts.

Unlike the brilliant R8, the A3 does not enjoy being driven hard, and the battery drains very quickly if you try. A month or two ago, we drove the entire length of Wales on nothing but beautiful back roads in the e-tron, and it rarely provoked more than a slight grin.

It's just too civilised to really get the juices flowing. The technology is so refined and easy to use that it feels undramatic. The A3 works so well as an everyday car that it loses the novelty and excitement that should arguably be part-and-parcel of the ownership experience for any hybrid buyer (except those looking for a Toyota Prius).

Obviously, it sounds harsh to criticise a car for being too competent, and otherwise, the A3 e-tron is a deeply impressive package. The low running costs are fantastic, and the interior is useable as it is beautiful. Still, we'd argue that harsh criticism is no worse than a broken promise, and for us, that's what the A3 e-tron feels like.

So, what of future e-tron models? With Audi now reviving the R8 e-tron, a blisteringly fast hybrid must surely be on the horizon. The latest concept was unveiled at the Geneva motorshow this year in a cool electric blue, with 456bhp, 679lb ft of torque, and 280 mile range.

It remains a pure EV for now, but we'd love Audi to build a proper rival for the BMW i8, and realise the performance potential of a high-powered plug-in hybrid drivetrain. Still, here's hoping that Audi can at least inject some of the drama and style of the R8 into the next round of e-tron hybrids, to go with that impressive refinement and usability.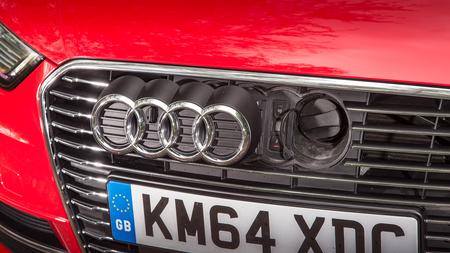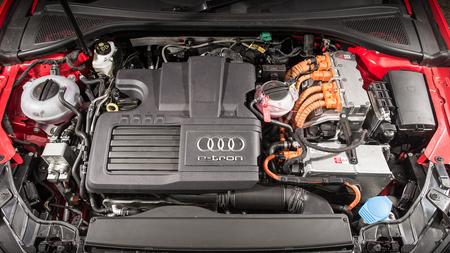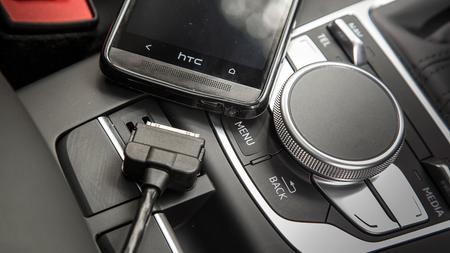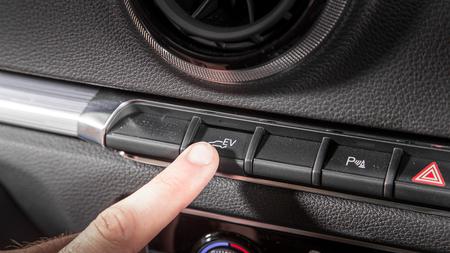 Key Specs:
Model: Audi A3 Sportback e-tron S tronic

Price as tested: £40,425

Engine: 1.4-litre 4cyl petrol, six-speed dual-clutch auto, plus 75kW electric motor

Power: 201bhp (combined)

Torque: 258lb ft (combined)

Top speed: 137mph

0-62mph: 7.6 seconds

Economy: 176mpg

CO2/BIK tax liability: 39g/km/5%

Boot space: 280 – 1,120 litres
Optional Equipment:
An exhaustive list of everything fitted to our long-termer, and a breakdown of the price
Base price: £34,665
Misano Red paint: £525.00
Black Milano leather sports seats: £1,115.00
18-inch '15-spoke Turbine' alloy wheels: £995.00
Auto-dimming rear view mirror: £245.00
Panoramic glass sunroof: £950.00
Storage and luggage package: £145.00
Electric lumbar support: £195.00
Heated front seats: £260.00
Interior lighting pack: £170.00
Cruise control: £225.00
Audi Parking system Plus: £250.00
Interested in buying an Audi A3?