Long Term Review
Audi A3 e-tron long-term test review – final report
We put Audi's first ever e-tron model through its paces in a long-term test, to see if it sets out the blueprint for the electrified R8, Q7 and A4. Can it offer us the best of both worlds?
Final Report: August 2015
Plug-in hybrids and city living, are they a match made in heaven? Here at Auto Trader we tried to find out by running the award-winning A3 e-tron Sportback for a three-month period.
In that time, as well as subjecting the car to London life, we managed to go to Le Mans to see Audi racing its hybrids against the might of Porsche, Toyota and Nissan, drive the length and breadth of the country on road tests and video shoots, and even used the A3 as transport for road bikes on multiple occasions... Now, we've come to the end of our time with it, but we've used the car so much that it needs an oil change. So, we're taking it back to our local Audi dealer up to give it a clean bill of health before it goes back, and to let you know our final verdict.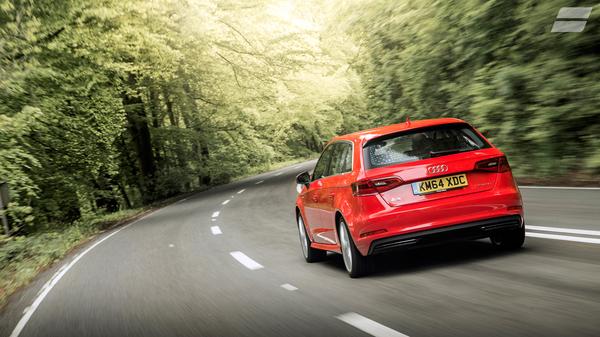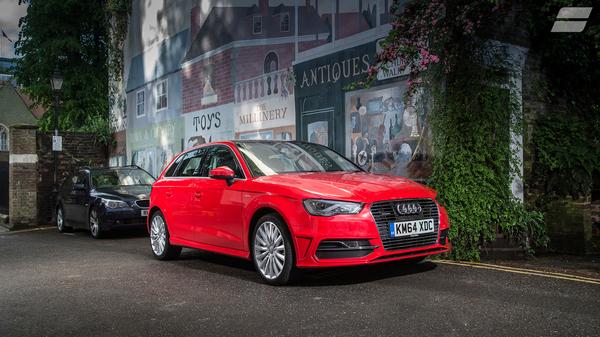 Even in the few short months that we ran the A3, sales of cars like the e-tron - the catchily titled 'ultra-low emissions vehicles' - have exploded beyond anyone's expectations. Between January and May last year, this type of car made up a tiny fraction of total car sales, with just under 3,000 models sold.
In the same period in 2015, that number has quadrupled, so the public has clearly taken notice of the incredible savings to be had from using one as a company car. Better still, the government has promised to extend the £5,000 OLEV (Office for Low Emission Vehicles) grant until February 2016, which drops the price of your shiny new A3 e-tron from £34,665 closer to a more manageable £29,665. Does this mean it's a good time to buy one? Well, our video review above will give you a full run down of our experience with the car. Among the plus points are definitely the refinement, the wonderfully designed interior and the surprising amount of practicality offered by this unassuming hatchback; and, our experience at the dealer where we had the car serviced could not have gone any smoother. The friendly staff could not have been more helpful, the comfortable waiting with free coffee, as well as some great-looking cars coming and going through the cool 'bomb bay'-style service bay door, meant the time flew by, although the £220 bill for a 20-minute oil change was a sharp reminder that we were at an Audi dealer...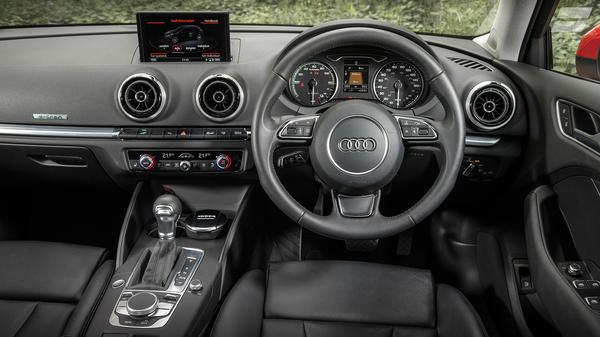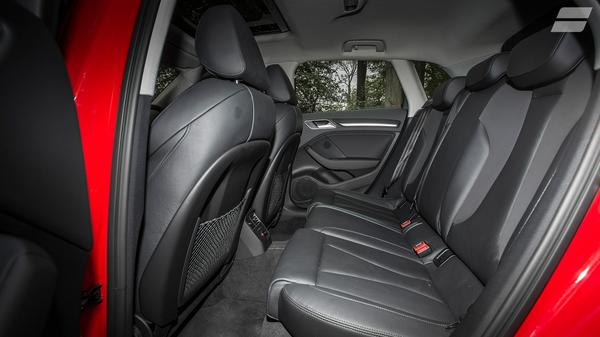 To try and help save you a few quid so you can afford the servicing costs, we also look at the options fitted to our car, deciding which choices we thought were worthwhile, and which ones were best avoided. As befits one of the most expensive versions of the A3, the e-tron is already pretty well equipped, but there are definitely some extras worth having.
For the area I live, parking sensors are a must-have, and the cruise control really came in handy on long motorway schleps. However, despite the best efforts of one of the smartly dressed sales people in the Watford showroom to convince us otherwise, we still couldn't recommend the big 18-inch wheels, which affect the already firm ride and increase the CO2 emissions. I wish I could have charged the car more using the ever-expanding network of public chargers, but even in a city like London, it still feels more like a hassle to hunt these (often inactive) charging points down. No sooner than a few days after the car had gone back to Audi, I discovered a set of on-street fast chargers just over a mile from my front door, which felt like an opportunity missed. However, the fact I already wanted the A3 back must surely be a ringing endorsement of how useful a companion it was.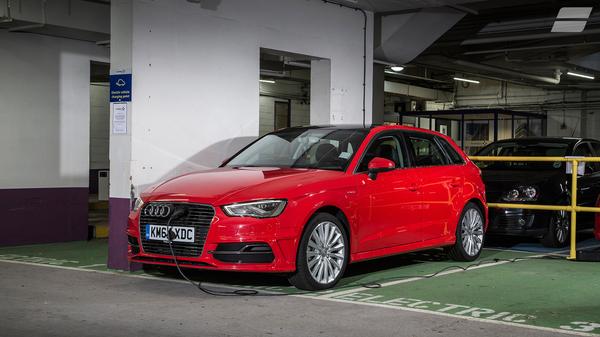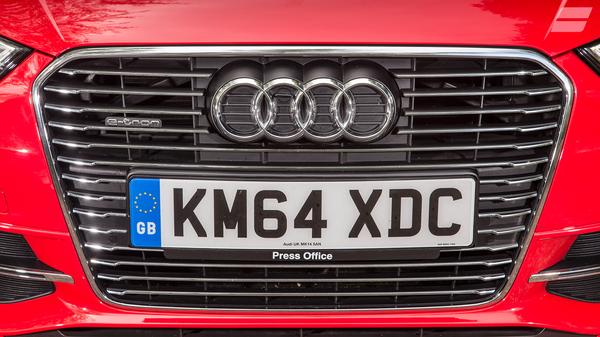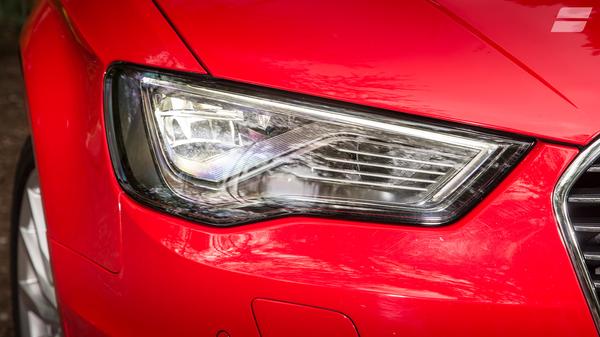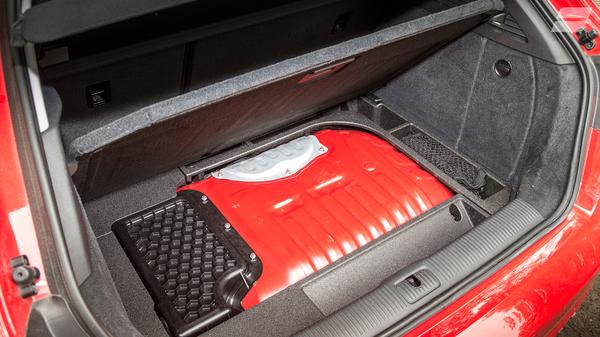 All in all I've been really impressed with the e-tron. It's been a relaxing tonic to the test cars I normally drive, easing the stress of having to drive in and out of central London everyday and, unlike some EVs, demanding no compromises. The ability to drive on electric power and low CO2 output have definitely saved us money, even on our parking permit and the congestion charge alone.
However, with an electric range of only 26 miles, you really have to plug it in religiously twice a day if you want to make the most of it and get those bank balance-busting MPG figures - and charging at home is something that I know a lot of city dwellers may really struggle with. It was just such difficulties that meant we only managed to return 47.7mpg in our three months
Key Specs:
Model: Audi A3 Sportback e-tron S tronic
Price as tested: £40,425
Engine: 1.4-litre 4-cyl petrol, six-speed dual-clutch auto, plus 75kW electric motor
Power: 201bhp (combined)
Torque: 258lb ft (combined)
Top speed: 137mph
0-62mph: 7.6 seconds
Economy: 176mpg
CO2/BIK tax liability: 39g/km/5%
Boot space: 280 – 1,120 litres
Optional Equipment:
An exhaustive list of everything fitted to our long-termer, and a breakdown of the price:
Base price: £34,665
Misano Red paint: £525 Black Milano leather sports seats: £1,115 18-inch '15-spoke Turbine' alloy wheels: £995 Auto-dimming rear view mirror: £245 Panoramic glass sunroof: £950 Storage and luggage package: £145 Electric lumbar support: £195 Heated front seats: £260. Interior lighting pack: £170 Cruise control: £225 Audi Parking system Plus: £250