Feature
I was a judge on The Apprentice
Auto Trader's Editorial Director Erin Baker judged two teams as they tried to pitch a new car campaign on the BBC show.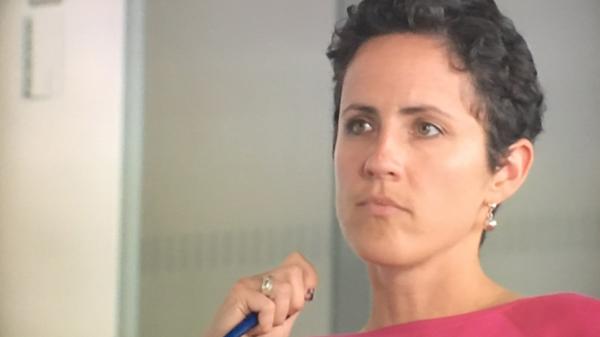 I was a judge on BBC1's The Apprentice this week. Normally, watching yourself on TV is a lesson in squeamishness and mortification, but anyone looks sane and sounds reasonable compared with the candidates who put themselves forwards for this exercise in aggressive self-promotion.
Still, the episode was an interesting one for anyone who's ever bought a car, which is quite a lot of us out there. The task set by Lord Sugar was to create an advertising campaign for a new car, including a TV ad and a digital escalator panel (those iPad-style screen ads you see going up the side of the escalator on the Underground).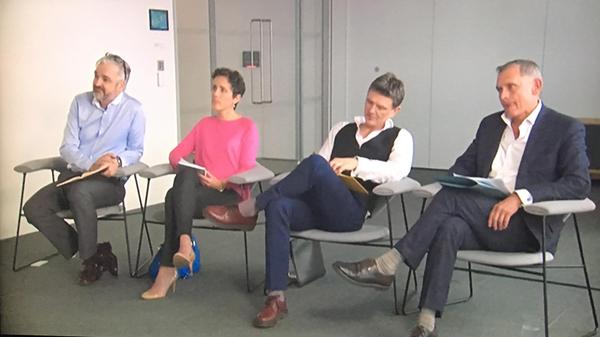 There were two teams. Each had a quick visit to Ford's Dagenham plant to see the small car they'd be creating a campaign for, then it was off to pick a market to target, followed by a slogan, a name for their car and the concept for the car ad.
"Launching a new car is very tough", Lord Sugar warned the groups. You're telling me. It's a cut-throat market out there for carmakers, and we, the customers, are picky. Rightly so: whether you're doing
monthly finance payments
or buying a car outright, it's a bloody expensive and stressful purchase, especially if you're not a born-and-bred petrol-head, which is most of us. How do you ensure you're not ripped off? Whose advert do you believe? Is what you're test-driving really the safest, or most reliable, or most spacious, or most economical car you can get with your budget? Are new cars really that different from each other?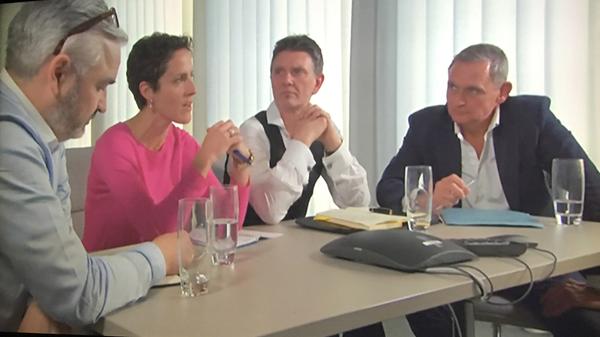 The first group picked the family as their target buyer. They had the right idea: a car for every day, no matter how fraught your life is, how many different activities you need to carry out in it... they had a 6ft2" woman on their team which was handy, to show the space in such a small car.
But the rest of their campaign was a disaster, which mainly sprang from not having a clue when the Normans were around, and pitching up in a Medieval settlement to film a car they thought they were placing in a quaint old village. Basic history lesson there. They also called the car Expando, which sounded like horrible medical undergarments. The second team had the same problem with their car name, however. "Miami" was more promising, but too recognisable as a holiday destination. Their ad, with the car surrounded by palm trees, looked like a car rental ad. Even more confusing, they started off with a picture of a bicycle in the rain... two competing methods of transport in an ad for just one of them.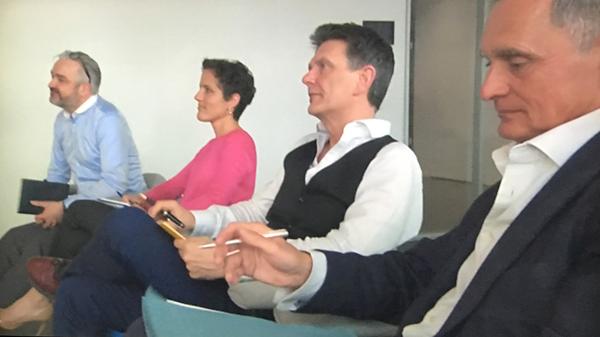 We on the judging panel grilled them and mocked their concepts, but really the exercise just proved what tough challenges marketeers at car companies are up against. How on Earth do you find a name for a car that's going to appeal to the young, the old, women, men, urban dwellers and country folk? How do you build a single campaign around a product that has so many different features?
I almost felt sorry for the car industry. Some things don't change though: one of the guys in the second group, who were targeting their car at women under the age of 25, suggested he play the part of sexy boyfriend in the ad, driving up to the house of the girls, so they'd be impressed by the car and thus him. Rightly, the girls laughed: if they were going to aim the car at women under 25, it should be women driving it, showing how the car empowered them, made them sexy. Damn right.