Feature
Electric vehicles currently in stock
If you're ready to buy an electric car, but aren't sure where to start, here's where you can go and who you can talk to.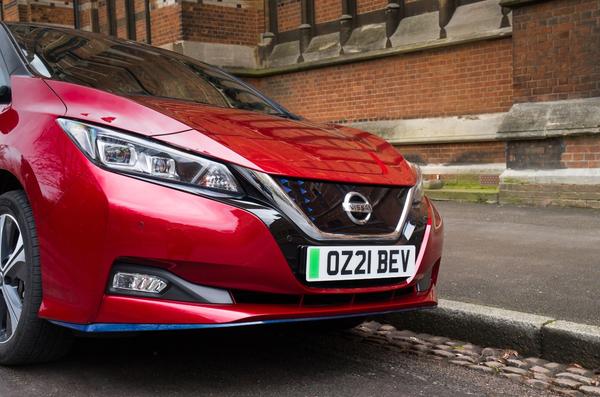 The demand for electric vehicles has accelerated over the past few weeks, with petrol supply issues proving a tipping point for many drivers considering an electric vehicle as their next choice. On AutoTrader, one in four views for a new car are now for an electric vehicle.
The ability to
charge your vehicle from home
, at a much lower cost than a trip to the petrol station, is one of many advantages electric cars have over traditionally fuelled vehicles – joining a list that includes zero vehicle excise duty,
free access to clean air zones
, green credentials including zero emissions and requiring less maintenance. While there's momentum for buying an electric car, the
microchip shortage
– which is seeing global delays in the construction and delivery of new cars – means those ready to buy electric aren't sure what they can get, or where they can get it from. So, with that in mind, we wanted to shine a spotlight on the electric cars currently available and in stock in the UK.
Electric cars available to buy and in stock in the UK now
Hendy
Find electric cars in stock at a Hendy dealership near you
.
"For customers purchasing an electric car or van, especially for the first time, our unique bundle offering helps to instil confidence. From addressing home charger installation, to encouraging charge confidence, our bundle seeks to answer the most common questions that our customers have. As retailers, we consider ourselves to have a responsibility to help our customers make an informed decision about their next vehicle purchase, and through our EV driver benefits bundle we can ensure that our customers have access to the most important support services required to make their transition to electric a seamless one." 
West Way Nissan
Find electric cars in stock at a West Way Nissan dealership near you
.
Jon Roberts, managing director at West Way Nissan, says: "Since the recent fuel crisis, we have seen a considerable increase in interest in our 100% electric Leaf. As a Leaf driver myself I can understand why, I charge at my own convenience at home and love the driving feel of the instant power and quiet smoothness of the car. "The step into electric driving can feel like a big one but my team are on hand to discuss with you what the best options are for you – whether it's a 40kwh or 62kwh model you require, what it's like living with an EV and most importantly, getting you behind the wheel for the first time and experiencing such a different feeling of driving. "We can also provide information all about charging options either at home, locally at one of the ever-growing number of charging stations or whilst on a journey. The Nissan Leaf is also a perfect family car, I have two children and a dog and we all fit comfortably inside with space for everyone. Currently we have over 20 used Leafs for sale and also a supply of new Leafs being built at our UK factory in Sunderland as we speak, all of which benefit from the £2,500 PiCG (Plug-in Car Grant) from the Government and some fantastic finance offers to keep those monthly payments in line with other petrol engine models." Find out
what it's like to live with a used Nissan Leaf in Rory Reid's latest video series
.
Peter Vardy Group
Find electric cars in stock at a Peter Vardy Group dealership near you
.
"Many car drivers believe they're not ready to move to an electric car at the moment, with range anxiety and the perceived lack of charging infrastructure being two of the key barriers to EV mass adoption. "In reality, more drivers are ready for an electric car than they realise and it's often those rare longer trips away from home that stop people from making the transition. "Long gone are the days where EVs are considered just a car for getting about town. Most current generation EVs provide real-world mileage of 200-300 miles which is more than suitable for the day-to-day needs of many drivers. "And, whilst the average daily commute in the UK is 26 miles, the UK now has over 26,000 publicly accessible charge points to ensure EV drivers are covered while they travel away from home. "For most drivers who have made the switch to an electric car, many often comment on why they didn't do it sooner. "Across the Peter Vardy Group we offer a wide range of new and pre-owned electric vehicles for our guests to purchase. we have a real focus on growing our EV offerings via our used car dealerships to ensure anyone wanting to switch to an electric car imminently isn't impacted by the long new car lead times."
Lookers
Find electric cars in stock at a Lookers dealership near you
.
"Lookers are here to support consumers in the electric vehicle revolution. With 150 dealerships throughout England, Scotland, Northern Ireland and the Republic of Ireland. Representing 32 Manufacturers, Lookers supply both new and used cars, vans and motorcycles. "Customers tell us electric vehicles are fantastic! Better to drive and loaded with incredible technology, they cost significantly less to run than fossil fuel vehicles and look great. "There are lots of questions for customers considering the move to Electric, and Lookers can answer them all – whether it's the number of miles per kWh, or whether electric cars work in the rain (they do!)"
Electric car buying advice
If the fuel supply shortage has shaken you, but you're still not sure what you're looking at in the electric car market then don't worry.
There's no need to rush into a decision, and we've got plenty of resources to help you get your head around what makes a good electric car, and which one would best fit into your life.