Expert Review
Volkswagen Amarok pick-up (2017 - ) review
The Amarok is Volkswagen's pick-up truck, a rival to the likes of the Nissan Navara and Toyota Hilux.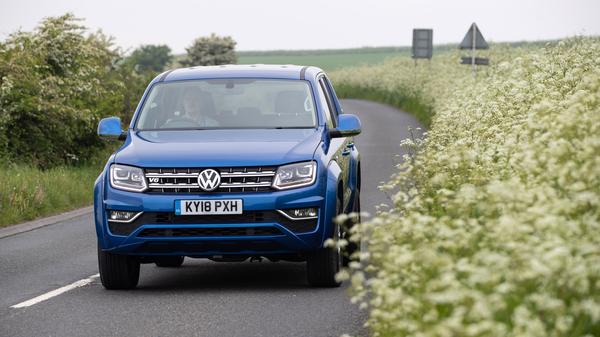 Words by: Phill Tromans

Additional words by: Auto Trader
Last updated on 31 January 2020 | 0 min read
The Auto Trader expert verdict:
The Amarok is an excellent vehicle that combines the robust versatility of a pick-up truck with comfort and equipment levels that can make it a viable alternative to an SUV. It's well-made and drives well, and should feature on the short list of anyone looking for a new van.
Reasons to buy:
Strong engine
Comfortable interior
Good handling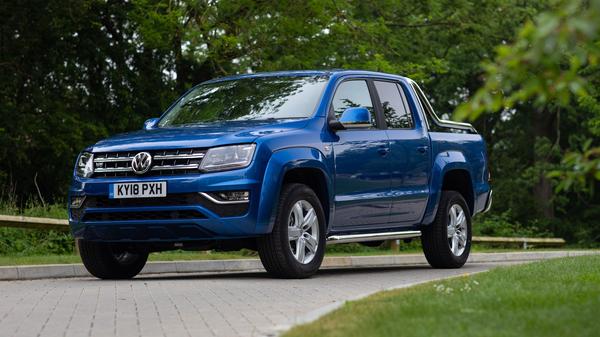 Volkswagen Amarok pick-up
Why buy?
Amarok customers will be attracted by its all-round competence. It's practical for both passengers and cargo, comfortable inside and good to drive, with a choice of powerful engines. Overall, the big Volkswagen is one of the most impressive pick-up trucks available.
Expert rating: 4/5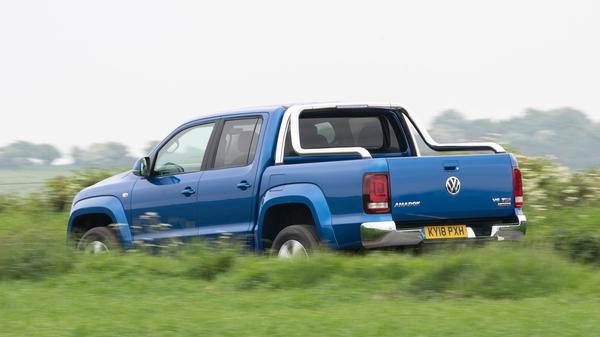 Volkswagen Amarok pick-up
How good does it look?
There's only so much you can do with the looks of a pick-up, as freedom of design is hampered somewhat by its practical nature. But that said, the Amarok has a strong look with a big, bold grille and chunky wheel arches. Unlike some of its rivals, it only comes in double cab form, seating five, which may restrict its appeal for those that don't need to carry extra passengers. All versions of the Amarok are well-kitted out, reflecting its intended appeal as an SUV alternative as well as a working vehicle. Three trim levels are available, starting with the Trendline, which includes a body-coloured front bumper and 17-inch alloy wheels. The Highline adds more powerful bi-xenon headlights and 18-inch wheels, as well as side bars under the doors in stainless steel, and some extra chrome bits on the bodywork. The top-end model is the Aventura, which rides on big 20-inch alloy wheels, has front fog lights, a "sports bar" (like a rollover hoop, not a pub that shows the football) and power folding mirrors.
Expert rating: 4/5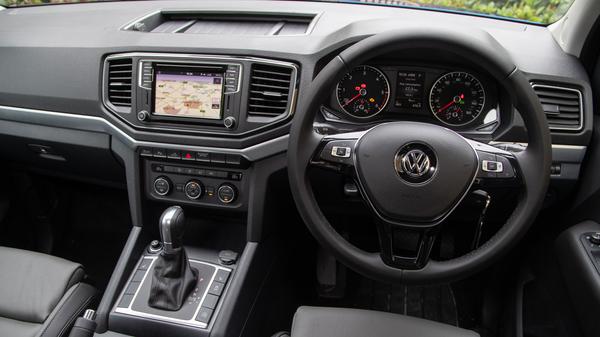 Volkswagen Amarok pick-up
What's the interior like?
Some pick-up trucks can have a very utilitarian feel, like you could hose down the interior without a care, but the Amarok's cabin is much more like an SUV. That means plastics that don't feel cheap and scratchy, and plenty of modern comfort and convenience features. It's not quite on a par with an actual VW SUV, but it's not a million miles away, and makes for a comfortable environment. Infotainment duties are carried out via a touchscreen system, which isn't the latest generation found in VW's passenger cars, but it works well and is easy to navigate around. It includes Android Auto, Apple CarPlay and MirrorLink too. We've only tried the ErgoComfort seats found as standard in the Aventura model, which you can spec as options on the other trims, but they're true to their name offering plenty of support and adjustability.
Expert rating: 4/5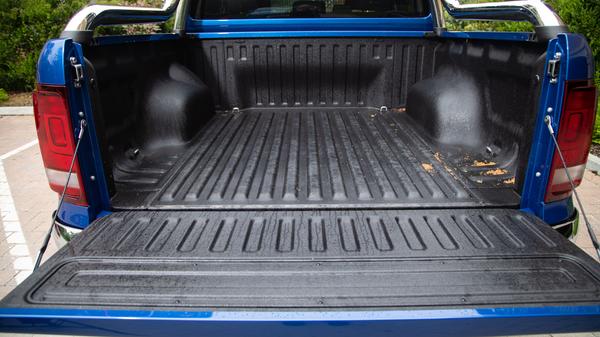 Volkswagen Amarok pick-up
How practical is it?
The scope of the Amarok's appeal is limited by the lack of crew or single cab options, but as a double cab it's not bad at all. The load bed is wide and can take a very decent payload (up to 1,146kg) and it can tow up to 3.1 tonnes. There are various accessories that you can add too, from styling bars to load covers and hard tops, making it flexible for a variety of needs. Inside, there's plenty of space for five passengers and a good number of cubby holes, pockets and cupholders to store assorted odds and ends.
Expert rating: 4/5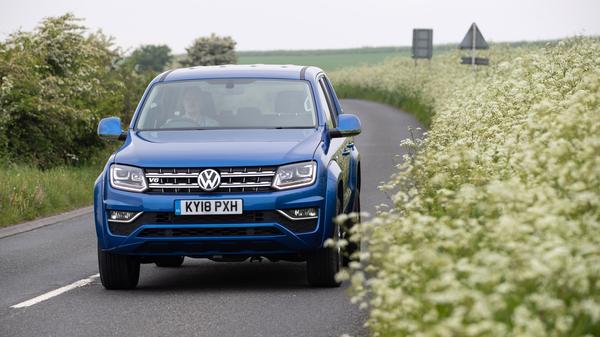 Volkswagen Amarok pick-up
What's it like to drive?
You might not expect a large pick-up truck, with its unsophisticated suspension and high centre of gravity, to be a particularly impressive handler, but the Amarok doesn't disgrace itself at all. The steering might take some getting used to, as it takes quite a lot of movement to turn, but once you get used to that you'll find that it rides over rough surfaces well and stays composed and flat while cornering. Sure, it's not as polished as a proper car but it's really not bad for this type of vehicle. Its high ride height and permanent all-wheel drive means it's got serious off-road potential too. We've not tried it on any particularly challenging terrain, but you can specify an optional differential lock and it boasts a wading depth of 500mm and impressive brakeover and ramp angles, and comes with hill descent control to help steep descents.
Expert rating: 4/5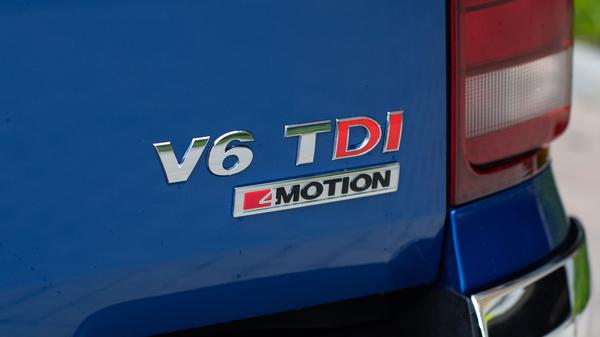 Volkswagen Amarok pick-up
How powerful is it?
There's only one choice of engine in the Amarok, and it's a big one. The 3.0-litre diesel V6 comes in two states of tune, with either 204 or 258 horsepower. Earlier models of this version of the Amarok – from 2017 onwards – were also available with 224 horsepower, which is the one we've tried, and with 163 horsepower, but they're been discontinued now. Still, they're all based on the same engine. And it's a bit of a cracker, with lots of low-down grunt, which means you're never short of acceleration when you need or want it. It doesn't feel strained either, which goes a long way to explaining its impressive load-carrying and towing capabilities. All models come with an eight-speed automatic gearbox that does the job nicely, although it doesn't half shift through the gears quickly from standstill; you'll be in fifth by the time you hit 30mph. That can be a bit disconcerting at first, but it contributes towards the impressive acceleration.
Expert rating: 4/5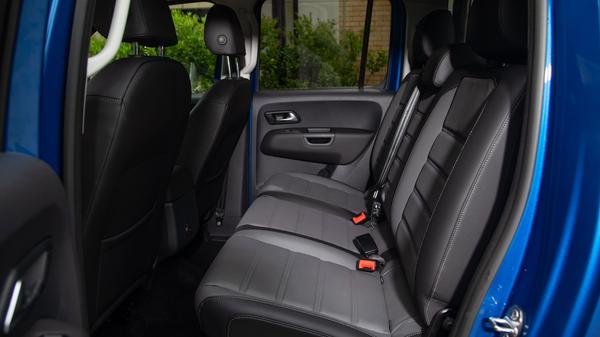 Volkswagen Amarok pick-up
How much will it cost me?
The Amarok is far from the cheapest pick-up on the market. In fact, until Mercedes-Benz brought out the X-Class, it was the most expensive, but then it is powerful and well-equipped. The big engine will drive up the fuel costs, but because it's officially a light commercial vehicle, it's taxed in a different way to a car, and your costs won't be based on emissions. They're also likely to be far cheaper. There's also the added bonus of really good resale values, so while you might raise your eyebrows at the Amarok's up-front cost, the overall financial impact is much less daunting.
Expert rating: 4/5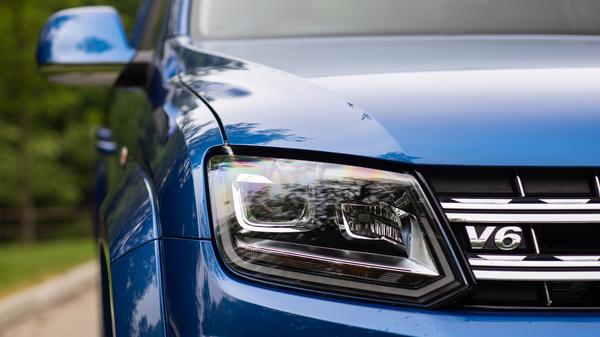 Volkswagen Amarok pick-up
How reliable is it?
Volkswagen has a reasonable, if not spectacular reputation for reliability. As a brand, it sits solidly mid-table in both Warranty Direct's Reliability Index and JD Power's 2018 Vehicle Dependability Study. Should anything go wrong with your Amarok, Volkswagen offers a three-year, 100,000-mile warranty.
Expert rating: 3/5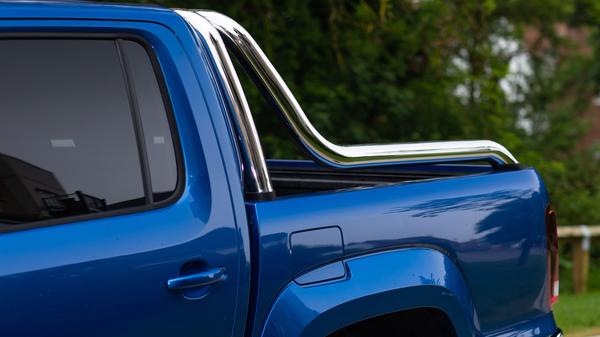 Volkswagen Amarok pick-up
How safe is it?
The Amarok was crash-tested by safety organisation Euro NCAP when it was first released back in 2010. It scored a reasonable four out of five stars, but safety standards have moved on considerably since then. It includes front, side and front head airbags, with two Isofix child-seat mounting points on the outside rear seats. Other safety features include an automatic post-collision braking system that stops the truck rolling away after an accident, and a trailer stabilisation system. But more modern active features like automatic emergency braking are absent.
Expert rating: 3/5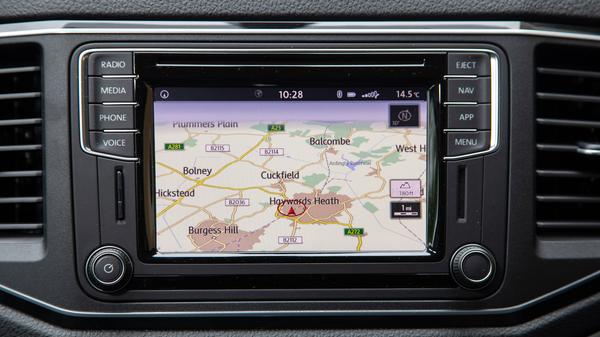 Volkswagen Amarok pick-up
How much equipment do I get?
As a relatively high-end pick-up the Amarok comes well-equipped for the class. The entry-level Trendline model features dual-zone air conditioning, electric windows and armrests for the front occupants, while the Highline adds leather upholstery and heated front seats, as well as more powerful headlights, rear-view reversing camera and LED daytime running lights. The top-end Aventura comes with a higher-end infotainment system and more comfortable seats, nicer leather and various styling features on the outside, as well as automatic wipers and headlights.
Expert rating: 4/5