Expert Review
Porsche Cayenne SUV (2015 -) review
Read the Porsche Cayenne SUV (2015 - ) car review by Auto Trader's motoring experts, covering price, specification, running costs, practicality, safety and how it drives.
The Auto Trader expert verdict:
The sharpest-driving luxury SUV around, the Cayenne blends sports car agility and pace with truly lavish cabin quality to produce breathtaking results. It's not the cheapest or most practical 4x4 around, but definitely one of the very best.
Reasons to buy:
Powerful range of engines
Hybrid model emits just 79g/km of CO2
Stunningly built cabin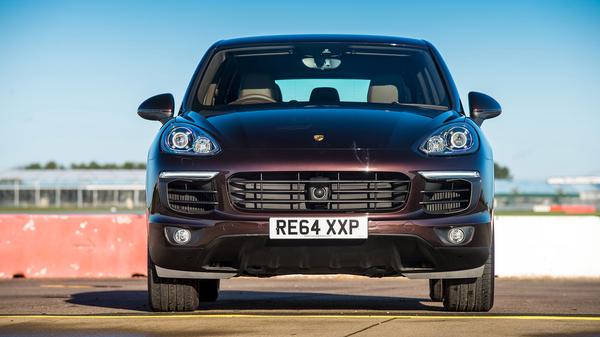 How good does it look?
"

All cars get super-bright Bi-Xenon headlights with LED running lights as standard

"
Large, luxurious SUVs like the Porsche Cayenne need to make a statement in the design department. They're as much an extension of their owner's wealth and status, as a mode of transport - and the Cayenne is certainly an imposing sight. It's a curious mixture of sleek sports car and rough-and-tumble off-roader, with large air-intakes, a roof spoiler and twin exhausts, but chunky bumpers, massive wheelarches and tall suspension to help it cope with being taken off Tarmac. Every version comes with 18-inch alloy wheels or larger – but can be upgraded with wider wheelarches to take 21-inch rims if required. Pricier cars with faster engines come with extras like LED headlights, bigger alloys and, in the case of the racy GTS model, a body kit that makes the Cayenne even more aggressive. The hybrid version is set apart with unique acid green brakes and badges, but no version is quite as classy as a
Range Rover Sport
.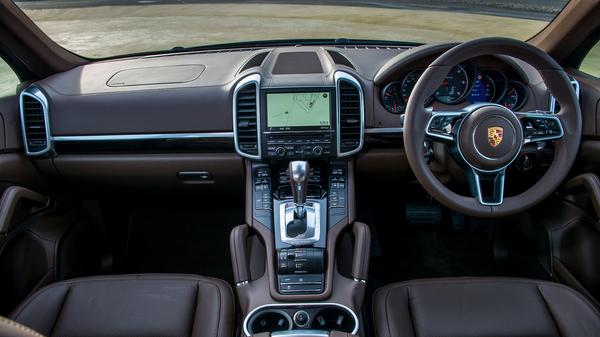 What's the interior like?
"

It's easy to find the right driving position, and the front seats come with eight-way electric adjustment as standard

"
A combination of ergonomic perfection and peerless build quality, the interior of the Cayenne is hard to fault. There are few rivals that come close to matching it, although the dash design is perhaps not the most intuitive, with a wide centre console that is covered in buttons – some of which are a bit tricky to find while on the move. A touch-screen display controls the infotainment system, with clear graphics and simple menus, and the three-spoke steering wheel is taken from the Macan SUV. It's easy to find the right driving position, as the front seats come with eight-way electric adjustment as standard, and you sit up nice and high to get a commanding view of the road ahead. Despite the thick pillars fore and aft, rear visibility is also decent. Material quality meanwhile is impeccable, with beautifully finished switchgear, smart air vents and tight shut lines – there are no signs of cost-cutting to be found anywhere – and everything you touch feels solid and well-made.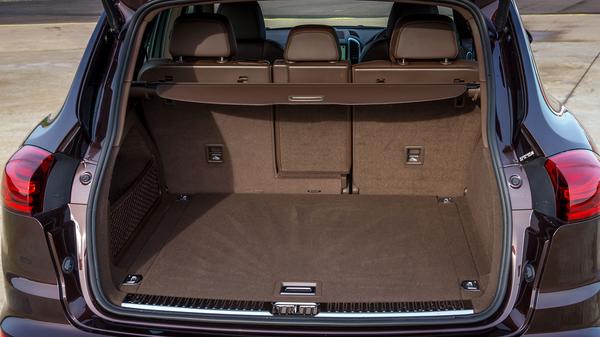 How practical is it?
"

The loading bay is flat, with no lip, so big boxes and heavy items are easy to slide across

"
Like any SUV worth its salt, the Cayenne is not above carting around bags and people when required – and not just on short school runs across Chelsea. It may only have five seats (some rivals offer a 5+2 arrangement) but those seats are all wide, comfortable and spacious enough to seat adults on long journeys. The boot is also cavernous; with the seats in place, you can pack in 618 litres worth. Fold them down (the back seats split 60:40) and you can carry up to 1,728 litres. Better still, the loading bay is flat, with no lip to speak of, so big boxes and other heavy items are easy to slide across the surface. One word of caution, though – if you pick the S E-Hybrid then overall capacity does shrink by around 50 litres, and the same applies if you opt for a space saver spare wheel.
What's it like to drive?
The Cayenne is the kind of SUV that definitely prioritises 'Sport' over 'Utility'. Still, it's also one of the best handling cars in this class, and very few large 4x4s could hope to match its agility. On a tight, narrow road or slippery surface, its sheer weight will still cause some understeer. However the precise steering, standard four-wheel drive system and wide tyres mean there is a huge amount of grip. Drive too fast into a corner and the Cayenne can scrub off its speed very rapidly, and the suspension does an excellent job of keeping the car flat and level, with stunning body control. The downside to the sharp handling is that the Cayenne is not quite as comfortable as you might expect from a big 4x4. There are a few different suspension options to choose from, with standard cars on steel springs that can be upgraded with adaptive dampers, or air-suspension that allows you to set different ride heights, and also has a self-levelling function. Even with this sophisticated set-up, on undulating roads or scruffy surfaces, the ride is pretty firm – you can feel the wheels bounce as they hit potholes or ridges, especially in Sport and Sport Plus driving modes. These are best saved for very smooth roads, when no one else is on board with you. Rivals like the Range Rover Sport and BMW X5 are a bit softer edged, but not as agile.
How powerful is it?
There is a wide spread of performance across the range, but every Cayenne packs a serious punch. The entry-level 3.0-litre V6 diesel is smooth and surprisingly refined, and has enough pace to meet most needs, with a wide spread of power. Step up to the Diesel S, though, and you'll be stunned by its ballistic acceleration. The 4.2-litre V8 has more torque than even the Cayenne Turbo; it sounds great, too, emitting a menacing rumble when you press on, and it piles on speed at an alarming rate. On the petrol side, the 3.6-litre V6 twin turbo in the Cayenne S produces 414bhp and 406lb ft – it's not as sporty sounding as the old V8, but a lot more flexible. The Turbo model racks this performance up even further – throttle response is immediate, and the sheer level of straight-line performance is borderline alarming. A Turbo S model has also just been announced, which is arguably one of the fastest SUVs that money can buy, with a 0-62mph time under four seconds, and a vast 590lb ft of torque – oh and a mad 176mph top speed, if you're feeling especially brave or foolhardy.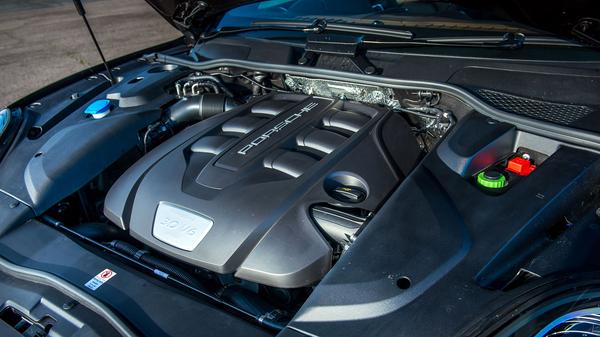 How much will it cost me?
"

As with any premium vehicle, consumables like brakes, tyres and parts will all cost a lot more than usual

"
The flipside of the muscular performance, rapid acceleration and taut handling is, predictably, that the Cayenne is eye-wateringly expensive to buy, own and run. As with any premium vehicle, consumables like brakes, tyres and parts will all cost a considerable amount more than on normal cars, and that's the tip of the iceberg. Insurance and fuel economy are equally prohibitive (especially on the fastest petrol versions – you'll be lucky to return more than 25mpg) but the figures for the diesel models are more respectable. The Diesel S will return 35.3mpg, while the V6 diesel is the best of the bunch, with CO2 emissions of 173g/km and an official economy of 42.3mpg – better than, say, a Range Rover, but hardly frugal. Servicing and labour costs from main dealers will also be prohibitively expensive, but if you can afford to buy one, you can probably afford to own one, and because Porsche models are fairly exclusive, it will hold onto its value well.
How reliable is it?
Porsche as a brand did not fare particularly well in the latest JD Power customer satisfaction survey, but the Cayenne did not feature, so it's hard to judge exactly how durable its mechanical parts are. Certainly there have been few complaints of failures on the conventionally powered versions. Security experts Thatcham rate the car very highly for being difficult to steal, with a five star rating. However, the S E-Hybrid model is not as well proven. Few owners have reported any issues in their reviews – but one Hybrid owner did complain of several failures, including a loss of power steering due to a fault with the electric motor. All cars come with a standard three-year or 100,000-mile warranty, whichever comes up first, and that covers you for all major mechanical faults that crop up.
How safe is it?
All Cayennes comes with a wide range of systems to keep you safe in a crash. As standard every model gets tyre pressure monitors, cruise control, an alarm, and a new system that will set off all the airbags and automatically deploy the brakes if it senses a crash. Curtain airbags for the rear passengers are optional, though – unlike in some major rivals. A host of active safety gadgets, including a 360º surround view parking camera, adaptive radar-guided cruise control that automatically adjusts its speed to follow the car in front, lane keep assist and blind spot assist are all available as extras, albeit at a fairly high price.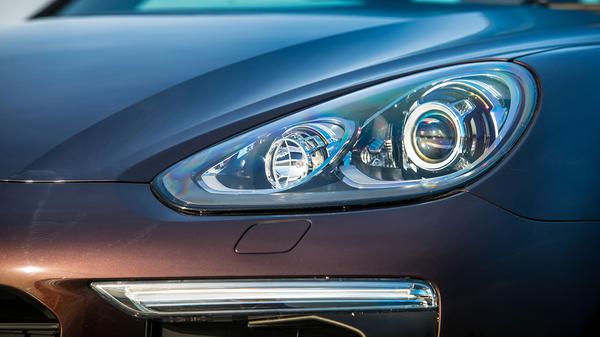 How much equipment do I get?
"

The standard Cayenne is not that Spartan, with leather upholstery, an electric tailgate, cruise control, and 18-inch alloys all included

"
Porsche is notorious for its miserly levels of equipment – a lot of stuff you might reasonably expect as standard requires parting with even more cash. In fact, the standard Cayenne is not that Spartan, with leather upholstery, an electric tailgate, cruise control, 18-inch alloys, and bi-Xenon lights all included. What you don't get are a DAB radio, heated seats, sat-nav, Bluetooth connectivity, or upgraded audio. Go higher up in the range and you'll still need to pay extra for these basic pieces of kit, a lot of which is the kind of thing that comes as standard on cars that cost thousands of pounds less.
Why buy?
If you want one of the fastest, best handling SUVs around, then the Porsche Cayenne should be right at the top of your shopping list, alongside rivals including the Range Rover Sport and the less practical - but equally potent - BMW X6. The Cayenne can cope with being driven off-road when required, features a spacious and superbly built cabin, and will look good (and perhaps a little ostentatious) when parked up. If you can afford one, then the diesels are the best bet. Both are refined, powerful, and just efficient enough to drive every day. The petrols are fun on the right road, but not as flexible, and will cost the earth to fuel.