Expert Review
Peugeot RCZ Coupe (2012 - 2017) MK2 review
Read the Peugeot RCZ coupe (2012 - ) car review by Auto Trader's motoring experts, covering price, specification, running costs, practicality, safety and how it drives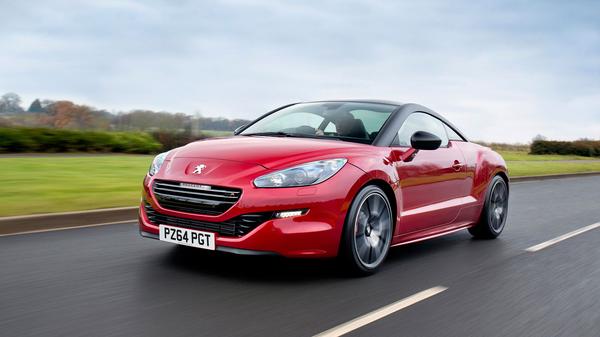 Words by: Ivan Aistrop

Additional words by: Andy Pringle
Last updated on 25 February 2015 | 0 min read
The Auto Trader expert verdict:
The Peugeot RCZ isn't as good to drive or as posh inside as coupe rivals like the Audi TT, but it's a match for anything on style and, if you choose the right model, it makes a decent budget alternative. Just make sure you can live with the hard ride before you buy.
Reasons to buy:
Looks great
Some cracking turbocharged engines
Generous standard equipment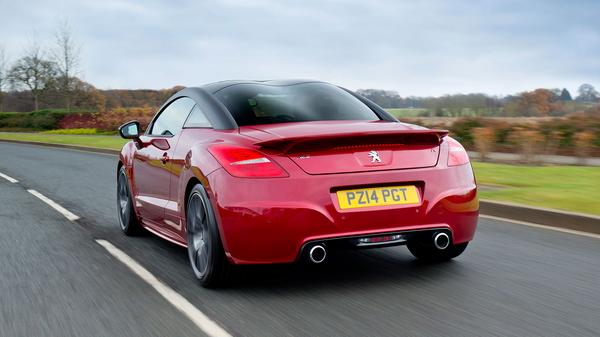 How good does it look?
Coupes are all about style, and the Peugeot RCZ has it in spades. The bodywork is a mixture of swooping curves and crisp edges, but the big distinguishing feature is the double-bubble roof that's pretty much unique. The entry-level Sport version has 18-inch alloy wheels, while the GT trim upgrades them to 19s and the RCZ R model had sporty twin exhausts on top. It also substitutes the standard car's active rear spoiler for a bigger fixed one.
Expert rating: 4/5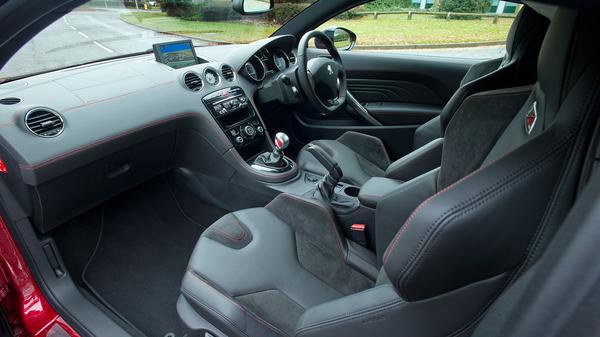 What's the interior like?
"

Most of the surfaces have a nice touchy-feely finish, and the materials are of a uniformly high standard throughout

"
After looking at the bodywork, you'd also expect the RCZ's interior to have some wow-factor, and it doesn't disappoint. Most of the surfaces have a nice touchy-feely finish, and the materials are of a uniformly high standard throughout. Metallic details and glossy black inserts also help add an extra dash of sophistication. Unfortunately, the RCZ's ergonomics aren't as impressive as the quality. The dashboard slants away from the driver at the top, making some of the higher switches hard to reach, while the centre console is a mess of small, poorly-marked buttons and the infotainment system is dated and complex.
Expert rating: 3/5
How practical is it?
Technically, the RCZ is a four-seater coupe, but in practice, it doesn't really work like that. There's plenty of space up front for adults, but getting anyone, even a small child, into either of the back seats will be virtually impossible due to the severely restricted headroom and legroom. Mind you, the same is true of most of the RCZ's direct coupe rivals. Like with those cars, it's better just to use the Peugeot's rear chairs for bags in order to supplement the RCZ's boot. Which, as it happens, is not bad at all for size. You get 309 litres of cargo space, which isn't all that far behind your average family hatchback, and the space is also a nice square shape.
Expert rating: 3/5
What's it like to drive?
The RCZ feels every inch the focused sports coupe. The steering is hefty, grip is strong and the car changes direction with minimal body lean and decent agility. However, some drivers will find it too focussed. The ride is very, very hard indeed, and short hops, let alone long journeys, are just too much of a chore. There are rival coupes, like the Audi TT, that are much more comfortable than the RCZ, and the Audi handles with more fluidity and precision as well. The fact that the RCZ R has a firmer suspension than the rest of the range may well set alarm bells ringing, but in reality, it doesn't actually make the car any more uncomfortable than lesser models. The R also has an added differential to help the front wheels cope with all the power, but you'll still find them spinning up if you're not super-careful with your throttle foot. If this happens when you're pulling away or accelerating hard, you'll feel the steering wheel writhing around in your hands, and if it happens mid-corner, you'll find the car wandering off your intended line. It's fun in an unruly kind of a way, but there are more precise sports cars out there.
Expert rating: 3/5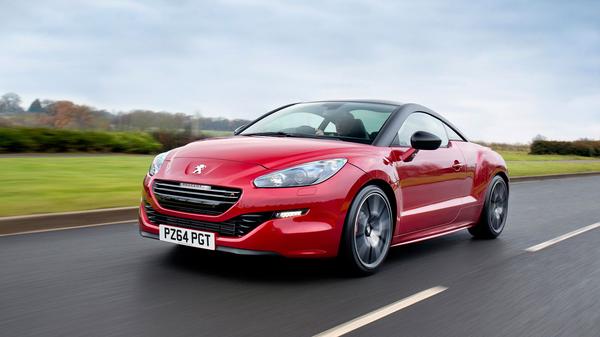 How powerful is it?
"

The entry-level engine has 154bhp, and it gives the RCZ sizzling, flexible performance, and it makes a good noise as well

"
Three petrol engines are available, all 1.6-litre turbos. The entry-level one has 154bhp, and it gives the RCZ sizzling, flexible performance, and it makes a good noise as well. The 197bhp version does feel a shade quicker thanks to its extra muscle, but it's no more flexible and not really any more fun. The 267bhp version in the RCZ R, however, feels like a different beast entirely, 'beast' being the operative word. It feels blisteringly quick, both off the mark and away from the line, but keeping all that power in contact with the road takes careful moderation of the accelerator pedal. There's a diesel engine available, too, a 2.0-litre with 161bhp. It doesn't feel as frenetic as the petrols, building speed smoothly and progressively, but it still feels punchy enough to feel like a sports coupe.
Expert rating: 4/5
How much will it cost me?
Prices for the RCZ undercut those of its main rival, the Audi TT, but it's more expensive than other competitors like the Mini Coupe and Toyota GT 86. Peugeot's resale values aren't too strong compared with those of the manufacturers mentioned, either, but the RCZ fares better on that score than most other Peugeot models. Fuel economy is better than you might think for a sports coupe, with all petrol versions (with a manual gearbox) beating 40mpg, and the diesel managing more than 50mpg. Again, though, these figures aren't particularly impressive by class standards.
Expert rating: 3/5
How reliable is it?
The RCZ doesn't sell in big enough numbers for there to be much reliability data on that particular car, but most of the mechanical hardware is shared with a whole bunch of other Peugeot/Citroen models. Which, it has to be said, have a fairly mixed record according to Warranty Direct's Reliability Index. The same study ranks Peugeot mid-table in the manufacturer standings.
Expert rating: 3/5
How safe is it?
You might baulk at the fact that the RCZ only has four airbags, but that's pretty much par for the course where coupes are concerned. You also get stability control and a tyre pressure monitoring system provided as standard across the range. So are Isofix child seat anchoring points, but good luck using the ones in the back – space will be too tight for a lot of child seats. The car hasn't been crash tested by Euro NCAP, and with a fairly low volume of sales, we reckon it's unlikely that it ever will be.
Expert rating: 3/5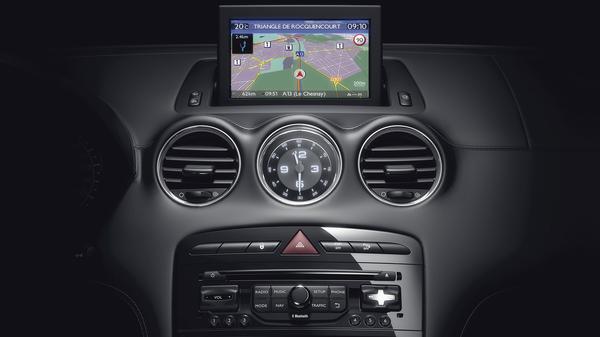 How much equipment do I get?
"

Sport trim forms the entry level to RCZ ownership, and it comes with most of what you need

"
Sport trim forms the entry level to RCZ ownership, and it comes with most of what you need. Cruise control, climate control, automatic lights and wipers, rear parking sensors and a Bluetooth phone connection are all provided as standard. GT trim adds parking sensors at the front, along with leather seats that are also powered and heated. The R's seats are a mixture of leather and alcantara, and you also get sat-nav and a DAB radio.
Expert rating: 3/5
Why buy?
Many people will choose the Peugeot RCZ for its styling alone, but they'll also get an enjoyable car with a high-quality interior that doesn't cost the earth. However, rivals like the Audi TT do those things even better than the RCZ, so that's where our money would go.
Expert rating: 3/5