Expert Review
Mini Clubman estate (2015 - ) review
The Clubman is the biggest, most family-focused Mini yet. It competes with premium hatchback rivals like the Audi A3 Sportback and Mercedes A-Class.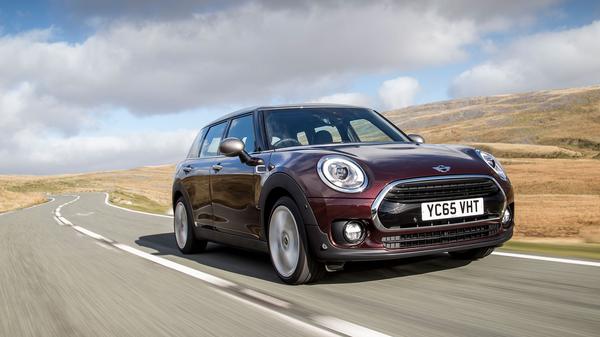 The Auto Trader expert verdict:
The Clubman is a Mini that's grown up, both in size and in ethos. This is the biggest, most family-friendly car in the firm's line-up, but it still preserves some of that essential Mini character. That makes it very appealing indeed.
Reasons to buy:
Stylish, high-quality interior
Individual looks typical of Mini brand
Superb diesel engine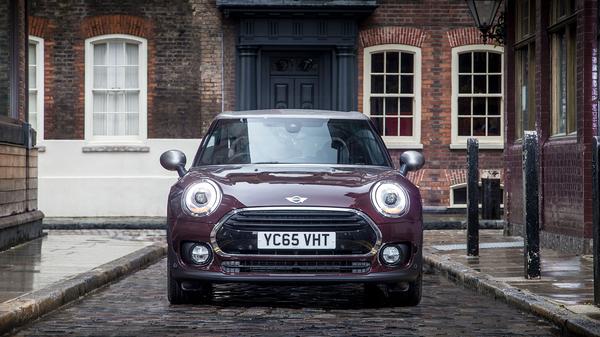 How good does it look?
"

The intricate detailing looks cool, and the lines of the car look less awkward than those of its predecessor

"
The latest Clubman does a very different job to the previous one, because with the latest line-up of Mini models, that job is already done by the Mini five-door. To that end, the Clubman has got much bigger, taking the car into new territory, territory currently occupied by cars like the
Audi A3 Sportback
and
Mercedes A-Class
. It has the style to compete, with the circular headlamps and hexagonal grille that are a staple part of any Mini model's design. The horizontal light clusters on the back are thoroughly distinctive in Mini's range, but the intricate detailing looks cool, and the lines of the car look less awkward than those of its predecessor. There's been another important change, too. On the old Clubman, there was only one rear door that was positioned on the 'wrong' side of the car, so if you parked up at the roadside, you had to eject your children into the flow of traffic. Thankfully, the latest Clubman gets a door on either side to rectify this, but it keeps the two side-hinged boot doors to give you access to the boot. Essentially, and unusually, this is a six-door car.
What's the interior like?
The cabin will feel very familiar to existing Mini customers, with a dinner-plate-sized central display and various toggle switches to give a funky, retro feel. With the latest Minis, however, style has not been achieved at the expense of ergonomics, and everything is pretty easy to find and use. That's due, in no small part, to the infotainment system that's derived from BMW's excellent iDrive arrangement. The quality also feels top-notch, with lustrous materials, imaginative touches and a good standard of fit and finish. And, with this being a Mini, you can customize your interior, along with most other aspects of your car, to your heart's content. Things aren't perfect, though. The twin boot door arrangement means there's a thick vertical beam slap-bang in the middle of your rear screen, which is already very small, and this does very little to improve your rearward visibility.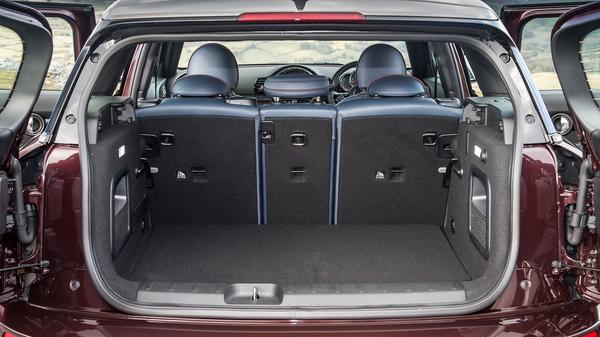 How practical is it?
"

This is no estate car, but the boot is roughly the same as you get in other premium hatchbacks

"
Mini claims that the twin boot door arrangement means you don't have to duck down underneath a conventional tailgate, allowing you to get closer to the boot space to do your loading. That's true, but it does present its own set of issues, like how you get yourself stood in front of the space in tight parking spots without having to limbo underneath one of the doors. That said, if your limbo skills are up to scratch, the boot is a competitive size at 360 litres. Sure, this is no estate car, but the boot is roughly the same as you get in other premium hatchbacks. What's more, there's a false floor to level out the load area when you fold down the split rear seats. There's also impressive room for adults in the back seats, with plenty of headroom and legroom, making this a comfortable way for a small family to travel.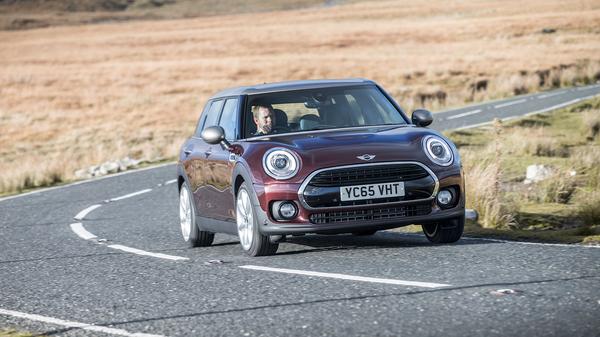 What's it like to drive?
"

Despite its inflated size, the Clubman delivers the darty, responsive character of Mini's other products

"
Any Mini – even a sensible, family-friendly one – needs to deliver an entertaining driving experience, and the Clubman does a very decent job. Despite its inflated size, it still delivers a darty, responsive character, albeit toned down a bit to incorporate more comfort and refinement into the mix. Think of the regular Mini hatchback, but with a more grown-up twist, and you're just about there. Some might argue that it's not edgy enough to drive, but because this car will appeal to family-focused buyers, we'd say the compromise is just about bang-on. We've driven cars on both the standard suspension and the optional adaptive suspension, and there seems little - if any - merit in forking out the extra cash for the optional set-up. The standard dampers feel sufficiently controlled in bends, yet they soak up surface imperfections in a plush, controlled manner. Whichever version of the car you, pick, though, there's a fair amount of road noise to be heard, especially on the motorway.
How powerful is it?
So far, we've tried the most powerful Cooper S petrol and the diesel-powered Cooper D and Cooper SD cars. The 2.0-litre S delivers 189bhp, and it makes the car feel reasonably quick and pretty flexible, although the Clubman's extra bulk means it lacks the fizz-factor that we've come to expect from S-designated Minis. The Cooper D, on the other hand, is an absolute peach. Producing 148bhp, it's by no means the most powerful 2.0-litre four-cylinder diesel engine we've encountered, but it's certainly one of the best. Flexible, free-revving, creamy smooth and impressively hushed, it pulls strongly and feels a whole lot more powerful than its relatively modest output suggests. An eight-speed automatic transmission is available as an option, and to its credit, it delivers smooth, rapid shifts. However, unless you can't bear the thought of pumping a clutch pedal, we'd stick with sweet-shifting manual six-speeder; its short-throw-action and precise weighting are beautifully synchronised and wonderfully engaging. The Cooper SD we tried, which was combined with four-wheel drive and the eight-speed auto, was a lot less convincing. It's a little brisker than the Cooper with 188bhp, but it's also a lot noisier, and the gearbox's desire to engage high ratios in order to save fuel causes the engine to shudder uncomfortably and annoyingly for too much of the time.
How much will it cost me?
The Clubman is comparable on price with the premium hatchbacks with which it competes. Resale values will be pretty strong, so you should see a reasonably hefty return on your investment when the time comes to sell the car on. Fuel economy and emissions aren't bad throughout the range, either, but if you're looking for affordable running costs, we'd steer you away from the performance-orientated Cooper S version and point you towards one of the humbler models. We reckon the Cooper and Cooper D models are the ones to go for from a performance-versus-economy point of view.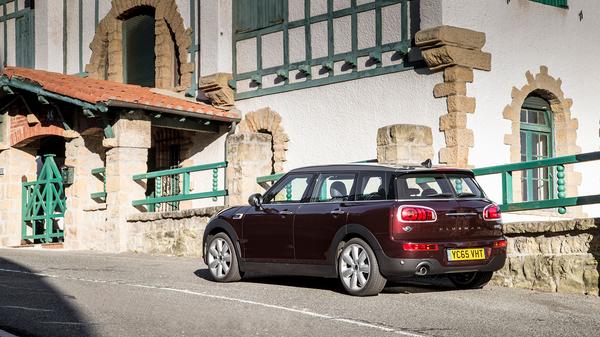 How reliable is it?
"

As a brand, Mini has a decent reputation for reliability

"
As a brand, Mini has a decent reputation for reliability, nestling mid-table in the manufacturer rankings of Warranty Direct's Reliability Index. However, it's a bit soon for there to be much data on the Clubman itself, being a new car built on a new platform with a lots of relatively new engines. Only time will tell exactly how reliable this package proves to be.
How safe is it?
The Clubman comes with a decent amount of safety kit as standard, including six airbags, clever stability systems, Isofix child seat mounting points and tyre pressure monitoring. There's more available on the options list, with the Driving Assistant Pack including automatic braking at low urban speeds, and brake priming at higher ones. The system also features traffic sign recognition technology. However, when the Clubman was tested by Euro NCAP, it only scored a four-star rating.
How much equipment do I get?
Like most Mini models, the Clubman gets more powerful engines as you move up the range, but very little in the way of extra kit. It's a good job, then, that most versions come pretty well equipped as standard. From Cooper trim upwards, you get alloys, air-con, sat-nav, Bluetooth, ambient interior lighting and keyless ignition, but the Cooper S version does have one or two extra goodies like sports seats and sportier styling. And, with the Clubman being a Mini, there's an extensive options list with which you can really personalise your car, but don't go too mad or the price you pay will shoot up very rapidly. You're better off adding your options in packs (several of which are available), because these actually help your car's resale values.
Why buy?
Because you like the mixture of virtues that the Mini brand delivers – namely fun, style and quality – but your family has grown to the point where a small car just won't cut it any more. The Clubman is definitely a more sensible and sophisticated car than most other Mini models – and some people will criticise it for that very reason – but considering its family car brief, we think the Clubman strikes a pretty good balance of abilities.