Expert Review
Mercedes-Benz CLA Shooting Brake estate (2015 - ) review
The CLA Shooting Brake is a sort of halfway house between a conventional hatchback and an estate car, offering more space than a hatch, but without demanding any sacrifice in style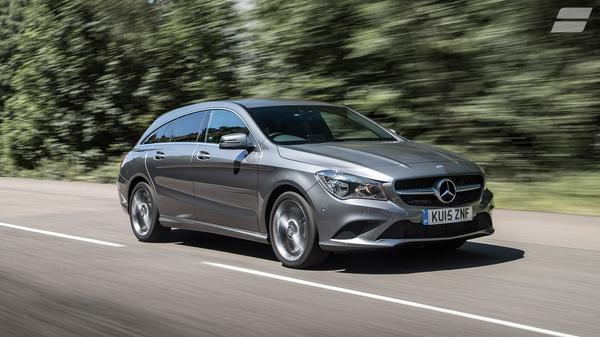 The Auto Trader expert verdict:
The Mercedes CLA Shooting Brake isn't quite a hatchback and isn't quite an estate car, but it's a good compromise between the two. It's stylish inside and out, and it's impressive on safety, but there are big flaws in its ergonomics and driving dynamics that prevent it from troubling its best rivals.
Reasons to buy:
Decent practicality compared with a prestige hatchback
More interesting to look at than rival estate cars
Good on safety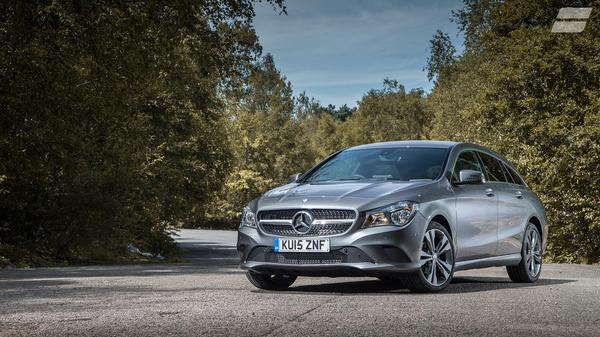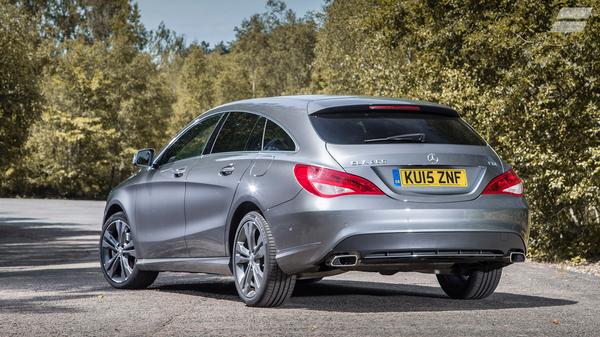 How good does it look?
The CLA Shooting Brake is designed to be a much more stylish take on the good old estate car, and to that end, the car's most distinguishing feature is its curvy roofline, which drops away towards the back of the car. Some would argue that the CLA still has a rather top-heavy appearance, but there's little doubt that the design is a good bit more flamboyant than that of other compact wagons. All models come with alloy wheels and twin exhausts, while AMG Sport versions have xenon headlamps and privacy glass. The looks get even sportier as you progress up the range.
What's the interior like?
You expect any Mercedes to have a classy cabin and, for the most part, the CLA does a decent job, with an array of pleasant-feeling materials and finishes on display. There are one or two areas, though, where the quality drops noticeably; the hard, scratchy plastic on the central partition between the front seats being a prime example. Most of the car's functions are controlled by scrolling through menus on the tablet-style central screen using a dial controller. It's not the most intuitive system, but you should learn the finer points with time. Despite this system, though, the dashboard is still smattered with fiddly buttons, and the ergonomics aren't brilliant elsewhere. The wiper controls aren't all that intuitive, for instance, and the rearward visibility is heavily compromised by the small rear windows and thick pillars.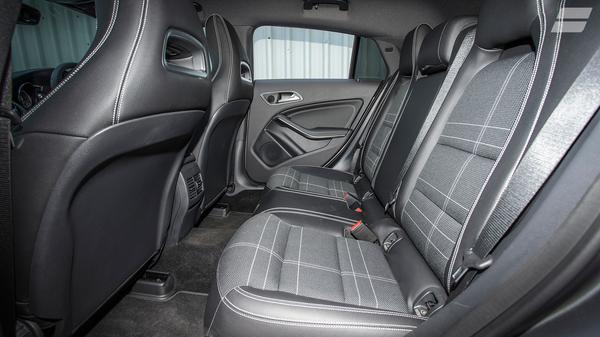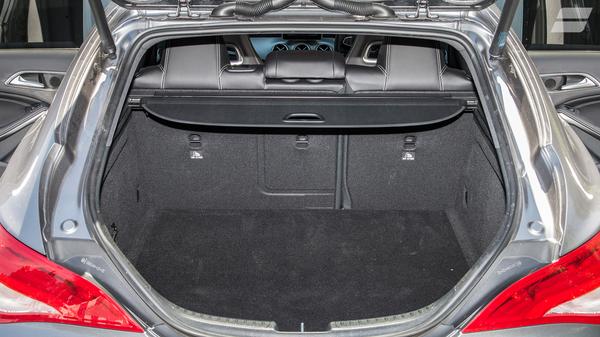 How practical is it?
The Shooting Brake's performance in this area depends largely on whether you see it as a hatchback or an estate. It has a bigger boot than hatchback rivals like the
Audi A3 Sportback
, with most of that additional capacity coming from the extra length of the loadspace. Compare it with a
Volkswagen Golf estate
, though, and the space is much smaller because it's nowhere near as deep. That said, the CLA's rear seats do fold flat, giving you a handy level load area. However, the news isn't quite as good for passengers, with rear legroom not particularly generous; and, although there's enough headroom back there for tall passengers, it's easy to catch your head on the upper edge of the door openings as you get in because they sit rather low. It's very dark and gloomy in the back seats, too, due to the rear small windows and high window line.
What's it like to drive?
The suspension set-up you get on your CLA depends on which version you pick. The Sport has the standard set-up, the AMG Sport's is lowered, and the Engineered By AMG version's is lower still. We've tried the car in its comfiest Sport form, and even then, it's not comfortable enough. It thumps over potholes, jostles you around on patched-up urban surfaces and feels jittery and unsettled on the motorway. Not only that, the body movement isn't particularly well suppressed, and while the steering is nice and weighty, it's rather slow to respond. We can only guess how the other suspension set-ups will fare, but on this evidence, we're not all that optimistic.
How powerful is it?
The CLA Shooting Brake comes with a choice of three petrol engines, a 120bhp 1.6 turbo, or two 2.0-litre units with either 208- or 355bhp (the latter in the sportiest CLA 45 AMG version). We haven't yet had the chance to try any of them, and the same goes for the more powerful of the two 2.1-litre diesels, which has 175bhp. We have, however, tried the 134bhp version. It's not particularly quick, but a decent slice of torque means your progress is fairly easy in an unhurried type of way. It comes with a six-speed manual gearbox as standard, but our car was fitted with the optional seven-speed twin-clutch transmission, and it hampers performance even further. It's slow and rather jerky when swapping ratios, and as you're pulling away from a standing start, the throttle response is unbelievably slow. There's a long pause in between you hitting the pedal and the car actually doing anything, and it's bad enough that you'll occasionally miss otherwise-exploitable gaps in traffic. What's more, the engine sounds and feels far too rattly for what is supposed to be a premium car.
How much will it cost me?
"

The desirable badge and distinctive styling will mean it holds onto a good slice of its value

"
The CLA Shooting Brake isn't a cheap car, even when compared to other premium hatchbacks and estates. The desirable badge and distinctive styling will mean it holds onto a good slice of its value, earning you a decent return on your investment come resale time, but you'll do well to get any kind of meaningful discount when you buy initially. Some of the diesel engines return fairly impressive figures for fuel consumption and CO2 emissions, but although a few versions get close, there's no version that busts that all-important 99g/km mark.
How reliable is it?
The CLA is based on the same mechanical underpinnings as the
A-Class
, but both cars are too new for there to be much relevant reliability data available. As a brand, Mercedes doesn't too well in Warranty Direct's manufacturer standings, with the firm hovering perilously close to the bottom of the table. A three-year/unlimited mileage warranty is provided.
How safe is it?
All CLAs come with seven airbags to minimise injuries in a smash, along with a range of driving aids to help prevent you having one in the first place. These include stability control and a system that detects fatigue in the driver. This sort of generous safety provision helped the
CLA coupe
earn a five-star rating in Euro NCAP crash tests, and we see no reason why the Shooting Brake should be any different.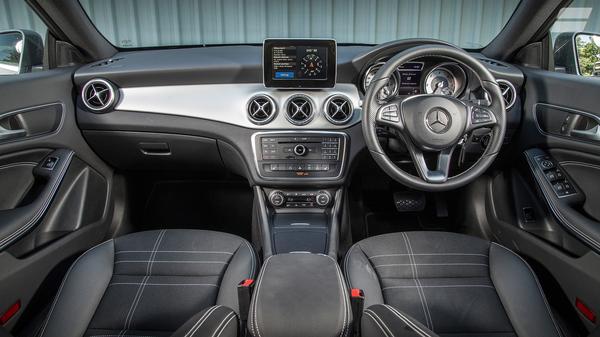 How much equipment do I get?
"

All CLA Shooting Brakes come with a similar amount of luxury kit as standard, and it's pretty generous

"
As you progress up the range, the upgrades you get are largely aesthetic and dynamic. That means all CLA Shooting Brakes come with a similar amount of luxury kit as standard, and it's pretty generous. Even the entry-level Sport models have goodies like parking sensors, rain-sensing wipers, climate control, partial leather-effect upholstery, cruise control, a powered tailgate and four powered windows. It's a bit disappointing, though, that you have to pay extra for a DAB radio and sat-nav in a car costing this much.
Why buy?
Because you want a bit more practicality than your average compact hatchback can give you, but you want a bit more style than your average small estate can give you. The CLA Shooting Brake is a good halfway house between the two, but it's not the best car of its type to drive.