Expert Review
Kia Niro SUV (2016 - ) review
While you might think the Kia Niro is just another small SUV, in a market full of small SUVs, it's a hybrid, which distinguishes it somewhat. If you're looking for a hybrid, you might consider a Niro alongside a Toyota Prius, or Hyundai Ioniq.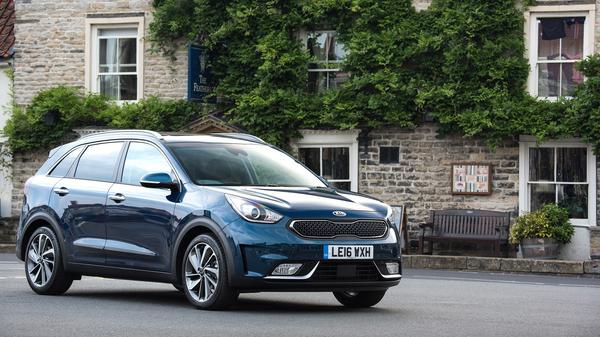 The Auto Trader expert verdict:
If you're looking for an affordable hybrid car, but you also like the idea of a small SUV, there aren't too many options out there. The Niro is good value, and comes with Kia's excellent seven-year warranty. If you think of a hybrid car, you'll probably think about the Toyota Prius, which is still a big seller. The Niro goes up against this, along with the Hyundai Ioniq hybrid.
Reasons to buy:
Generous standard equipment
Automatic gearbox as standard
Seven-year warranty
How good does it look?
The Niro is a small SUV, but it looks more like a raised estate car than anything else. Compared with other cars in the Kia range, it's a bit taller than the Ceed hatchback, and quite a bit lower than the Sportage SUV. The Niro comes in three trim levels: 2, 3 and 4, and these get you slightly different exterior bits. The 2 comes with roof rails, and LED daytime running lights and tail lights, the 3 comes with 18-inch alloy wheels, and the 4 adds bi-xenon headlights and an electric sunroof.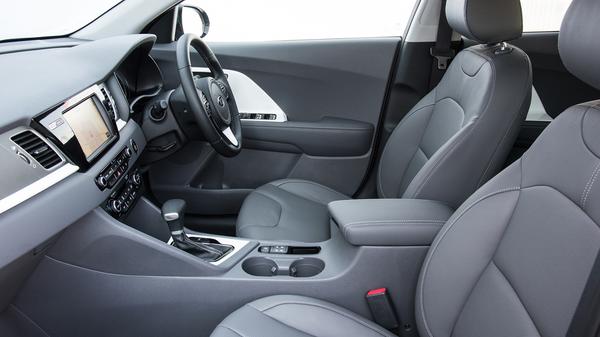 What's the interior like?
If you've been in any other new Kia, you'll recognise the solidly built interior. You've got some nice soft-touch plastics on the dashboard and in the important places, but there are some hard, grainy plastics further down in the cabin. The infotainment system is easy to use from the driver seat, and while on the move, and is better to use than both the Toyota Prius and Hyundai Ioniq systems. The graphics are clearer and the menu layout is simpler. There's a lot of adjustment in the seat and steering wheel, so it's easy to find a good driving position. You also get electronically-adjustable seats on the 3 and 4 trims, which give you even more adjustment.
How practical is it?
Kia has popped the battery pack beneath the rear seats, so it doesn't take up any room inside the cabin of the car. There's plenty of room up front, and rear leg- and headroom is comfortable for two adults, even taller ones. A third wouldn't complain too much on a shortish journey, either. For all your bits and bobs, there are a few cubbyholes around the cabin, nets in the back of the rear seats, and good size door pockets. Boot space is a reasonable 427 litres, but this is smaller than the Toyota Prius, and a little smaller than the Ioniq. The space is easy to use, though: there's no load lip, and you get a nice flat floor when you put the rear seats down.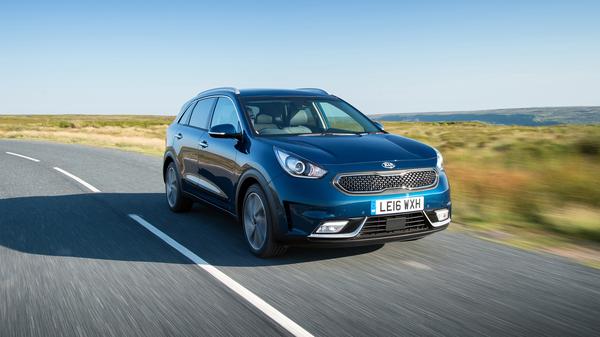 What's it like to drive?
At motorway speeds, the Niro is pretty controlled and comfortable, but at lower speeds, the ride is quite jiggly, and you do feel (and hear) lumps and bumps in the cabin. The handling is decent, largely because body roll is kept nicely in check, but the steering is a slight sticking point. It's weighty, but it's also pretty slow and feels rather vague.
How powerful is it?
The Niro is powered by a 1.6-litre petrol engine and electric motor, which together, develop 141 horsepower. It's described as a parallel hybrid, which means that most of the time the petrol and electric power units work together. However, unlike the Toyota Prius, there's no button that allows you to force the car into electric-only mode. The automatic gearbox in the Niro is very good, and gear changes are seamless. You probably won't want to put your foot down too often, though, as the performance is mediocre, even when the petrol engine is pushed. It also becomes quite noisy when you do, although it is quiet at all other times. On paper, the plug-in hybrid version is actually a bit quicker than its less sophisticated sibling, due largely to its meatier battery and more powerful electric motor. However, we can't tell you what this extra performance feels like, because we haven't tried it yet.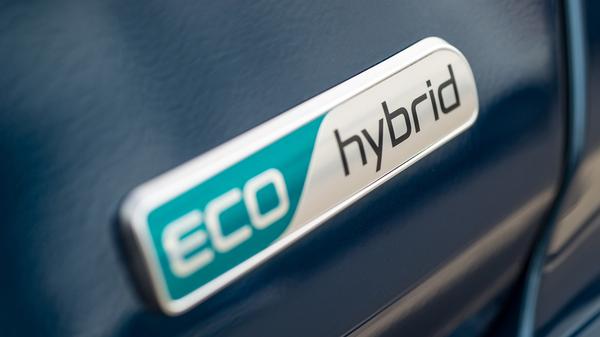 How much will it cost me?
The Niro is capable of returning an official 76mpg, with a CO2 output of just 86 g/km. Beware, though, that not only does it cost more to buy the 3 and 4 versions, the extra equipment on the top two trim levels significantly affects economy and emissions. The CO2 emissions rise to 100g/km, while average economy drops to 65mpg. Also bear in mind, hybrids work best within the confines of a gentle urban driving environment, where the electric mode can be employed more. Get any hybrid car at full speed on the motorway and the petrol engine will be working full time. And, because it is dragging the extra weight of a battery pack, it'll be less efficient than a traditional petrol car, let alone a frugal diesel. The plug-in hybrid returns figures of 29g/km and 217mpg according to the official tests, but the figures you get in the real world will depend entirely on how you use the car.
How reliable is it?
Like all Kias, the Niro comes with a superb seven-year/100,000-mile warranty – the best on any hybrid available in Britain – and is also available with Kia's Care 3 and Care 3 Plus servicing packages, which offer retail customers fixed-cost servicing for three- or five years. All these packages are fully transferable if the car is sold. Kia as a brand features exactly half way up/down Warranty Direct's reliability index (depending on whether you're a glass half full/half empty person), which takes into account all factors of a repair, the cost of the parts and the frequency of failures. It's not a bad spot, but there's room for improvement.
How safe is it?
The Niro has been tested by Euro NCAP and scored four stars. It comes with seven airbags fitted as standard, with 'bags for driver and front passenger, and the driver's knees. Additionally, first row side airbags, first and second row curtain airbags and Isofix child-seat tether and anchor points are also standard to the second row of seats. Lane Keep Assist is also standard across the board. The 3 PHEV and 4 models get Forward Collision-Avoidance Assist (a form of autonomous emergency braking) and Smart Cruise Control. Both the 2 and 3 models can have the autonomous braking system as an optional extra, but it's a shame this isn't standard across the range. The 4 model also gets Blind Spot Detection with a Rear Cross Traffic Alert system.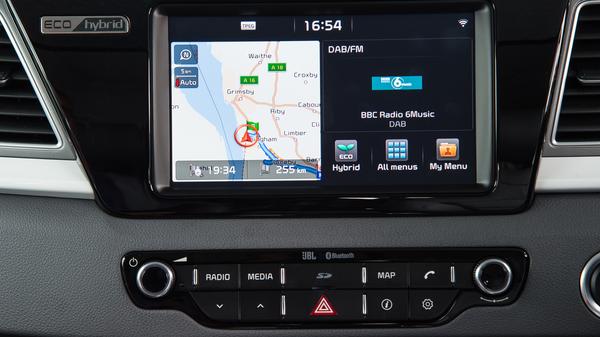 How much equipment do I get?
The Niro comes in three trims: 2, 3 and 4. The plug-in hybrid version is only available in 3 trim, though. All come with DAB, Bluetooth, sat-nav, Apple CarPlay and Android Auto, and Kia's Connected Services. All get a rear parking camera, rear parking sensors, Hill Hold Assist, dual-zone climate control and all-round electric windows, too. The 2 trim comes with a 7.0-inch touchscreen and six-speakers, with the 3 and 4 gaining an extra inch on the screen, an eight-speaker JBL sound system, a wireless phone charger, heated front seats and a heated steering wheel. You also get adaptive cruise control on the plug-in hybrid 3 and 4 trim, and it is available as a cost option on the lower trims.
Why buy?
If the majority of your motoring is shorter commutes into towns and cities, and you don't want to go fully electric, the Niro could work well for you. It offers plenty of space, lots of standard kit, and the convenience of an automatic gearbox. However, it is less comfortable at those lower speeds you'll probably be doing if you're using it for commuting, so it would also be worth checking out the Hyundai Ioniq.