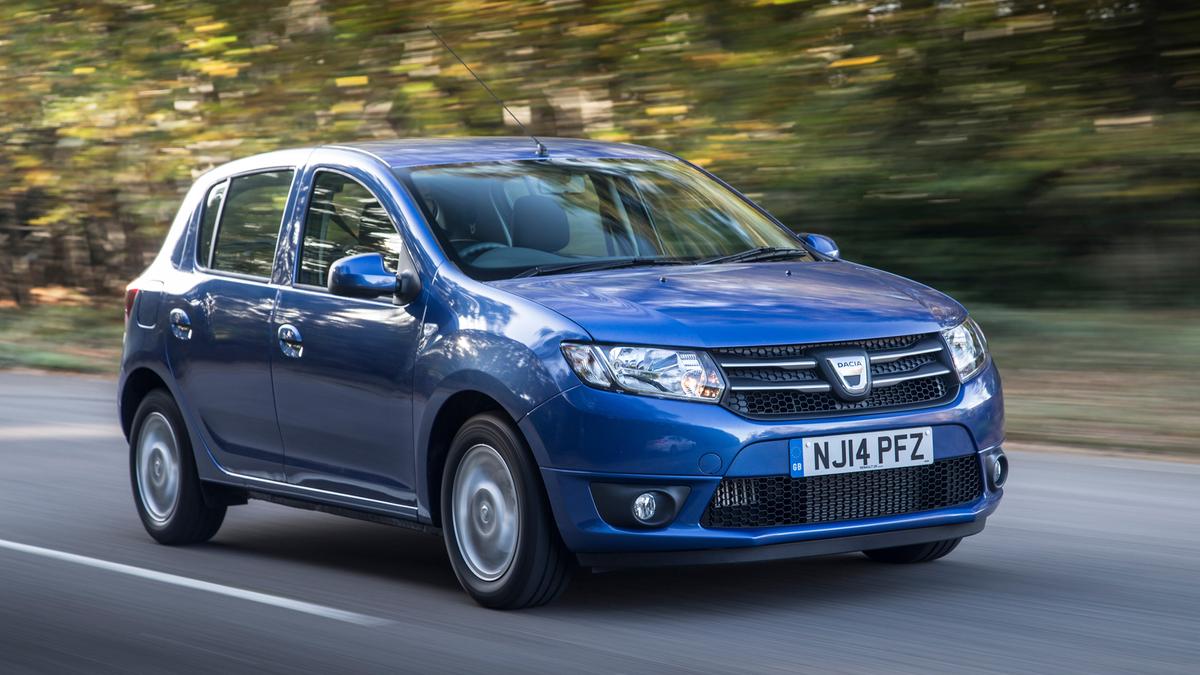 View gallery
The Auto Trader expert verdict: ★★★★★

★★★★★
4.1
The price alone makes the Sandero a hugely attractive car, but when you throw in all its other attributes – the low running costs and the space inside, for example – it creates a package that will doubtless appeal to many buyers.
Reasons to buy
Amazingly cheap to buy and run

More spacious than similarly priced city cars

Better to drive than you might expect
Pick of the range
Dacia Sandero 1.2 16V 75 Ambiance
Unbelievably cheap to buy, and comes with the kit (and looks) you need
Most economical
Dacia Sandero 1.5 dCi 90 Ambiance
Who says you have to spend big to get 74mpg?
Best avoided
Dacia Sandero 1.5 dCi 90 Laureate
Still not exactly expensive, but costs more than you'd want to spend on a Sandero
How good does it look?
Select the entry-level Sandero, called Access, and you won't exactly be blown away by its looks. It's only available in one colour – white – and with dark plastic bumpers front and rear, it looks like something that the good folk from the United Nations would roll around in. However, from second-rung Ambiance trim upwards (which is still amazingly cheap), you get a bigger paint palette to choose from and body-coloured bumpers. These models look impressively smart with their angular front-end detailing, and there's no hint of the awkward lines you might expect from a car this cheap. However, it's worth noting that only the dearest models have alloy wheels as standard: they are options (albeit very affordable ones) on Ambiance trim. It's also worth noting that, if the Sandero is a little too restrained for you, Dacia has an answer – the Sandero Stepway. This is effectively the same car as the Sandero hatchback, but with an SUV-style makeover, including raised ride height, extra bodykit (front and rear scuff plates and black wheelarch extensions) and roof rails.
What's the interior like?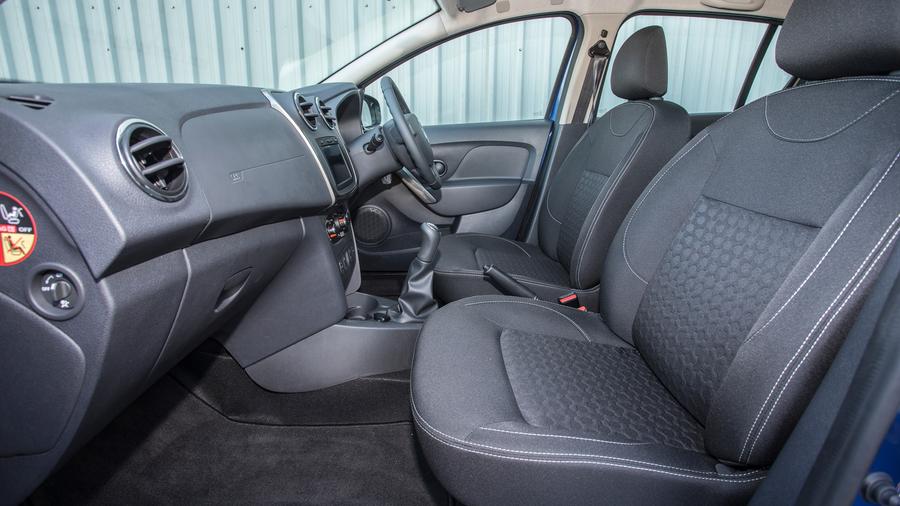 "
It's all rather black on the most basic model, but if you go for more expensive trim levels, things smarten up a little
"
Like the exterior, the interior of the Sandero is smart and modern, if nothing to write home about. It's all rather black on the most basic model, but if you go for more expensive trim levels, things smarten up a little, with chrome surrounds on the dials and air vents. It's true that the materials don't have the same feeling of quality that you would find in some other similarly sized cars, but for the price, it's more than adequate.
How practical is it?
The Sandero is priced at the same level as city cars, but it offers as much space as a supermini – and a big supermini at that. There's head- and legroom to spare in the front seats – even if the driver is six-foot tall – and you'll easily get another couple of adults in the back seats; three at a push. Access, too, is very easy, thanks to the large rear doors, while the boot is also an impressive size, bigger than what you'll find in the Ford Fiesta or Vauxhall Corsa.
What's it like to drive?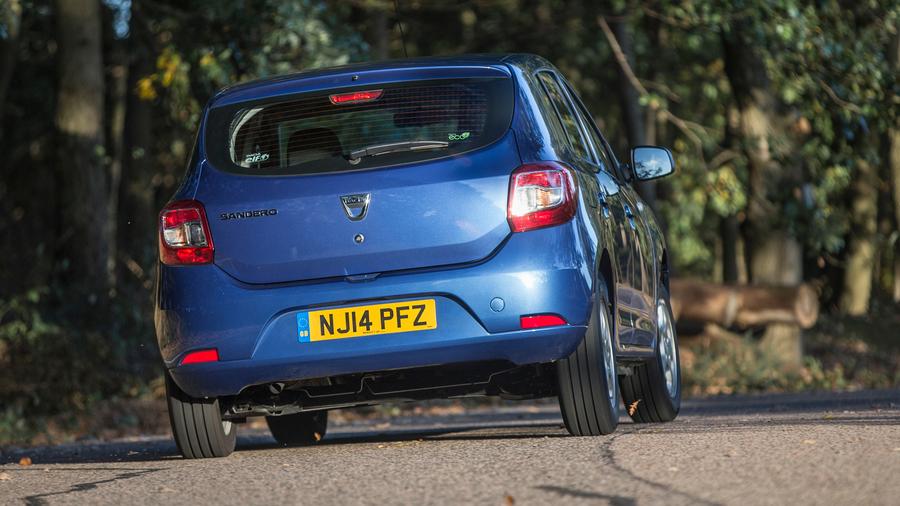 "
The Sandero is a way behind the class-leaders, but it's not as far behind as you might expect
"
The Sandero is a way behind class-leaders like the Ford Fiesta in the way it drives, but it's not as far behind as you might expect. True, it can't smother the worst lumps and bumps, but it copes well with most of the challenges the road can throw at it; and, what movement there is in the body is well controlled. If there is a complaint, it's that you often hear the suspension going about its job. Likewise, the steering is a little disappointing: it has no feeling through the wheel and is vague around the straight-ahead position. On the other hand, the lightness does make the car easy to manoeuvre in town.
How powerful is it?
The entry-level engine is a four-cylinder 1.2 petrol with 74bhp. It's far from fast, but it's perfectly adequate for the job. Choosing this engine also makes the Sandero cheap to buy, which is the whole point, really. The other petrol option is a three-cylinder 0.9-litre turbo unit with 89bhp. It's stronger than the 1.2 and pulls very keenly from low revs, but the power delivery does stutter from time to time. The 89bhp 1.5-litre diesel feels like the brawniest engine of the bunch, and is capable of a surprising turn of pace when required. However, all the engines are very noisy indeed, and wind and road noise are also rather prevalent. Given the money the Sandero costs, though, this poor refinement is totally acceptable.
How much will it cost me?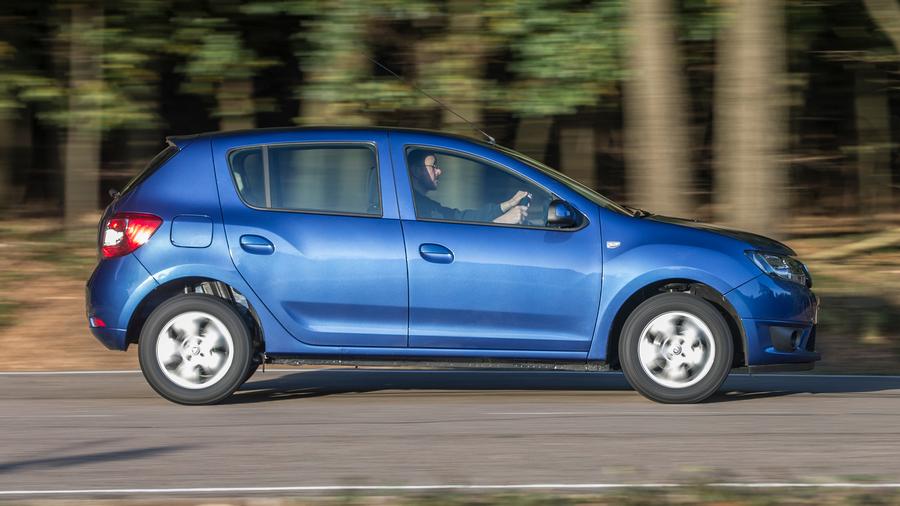 "
This is the UK's cheapest car – significantly less than models from other so-called 'budget' brands – but that's only half of the story
"
Naturally, it's the purchase price that grabs all the headlines, and rightly so. This is the UK's cheapest car – costing significantly less than models from other so-called 'budget' brands, such as Kia, Hyundai and Chevrolet – but that's only half of the story. Such low purchase prices mean depreciation is not a huge issue – even if you throw the car away when you've finished with it, you can't lose all that much money – while all the engines promise good fuel economy. The diesel-engined models even emit less than 100g/km CO2, making them super-cheap as company cars, and all models have very low insurance groupings.
How reliable is it?
Dacia may be an unknown brand in the UK, but its cars are based on proven Renault technology. What's more, in 2011, the brand was voted the most reliable in Europe in a poll of some 30,000 drivers. In short, we don't expect any problems from the Sandero. But for anyone who doesn't share our faith, longer warranties are available, extending the standard three years' cover to five or seven.
How safe is it?
The Sandero was not expected to score more than three stars in Euro NCAP crash tests, so its four-star rating comes as a very pleasant surprise. The testers said that the passenger compartment remained stable in the frontal impact, and it was only in the more severe side pole test that protection for any part of the dummy was 'weak'. For the price, its standard kit is not too bad, including stability control, as well as twin front and side airbags, but curtain airbags are not available, even as options.
How much equipment do I get?
As you might only expect, the cheapest trim is very basic. There's no radio as standard, you'll be winding the windows up and down manually, and it's only available in one colour. Ambiance is not much dearer, but brings a host of desirable kit, including electric front windows, remote central locking, Bluetooth and a CD stereo with Aux and USB inputs. You also get a smarter interior, with chrome rings around the air vents and dials. Stepping up to the top Laureate trim adds a height-adjustable driver's seat, air-con, all-round electric windows, cruise control and rear parking sensors. To cap it all, even the options are affordable: an integrated touch-screen sat-nav system only costs you a couple of hundred quid, for example.
Why buy?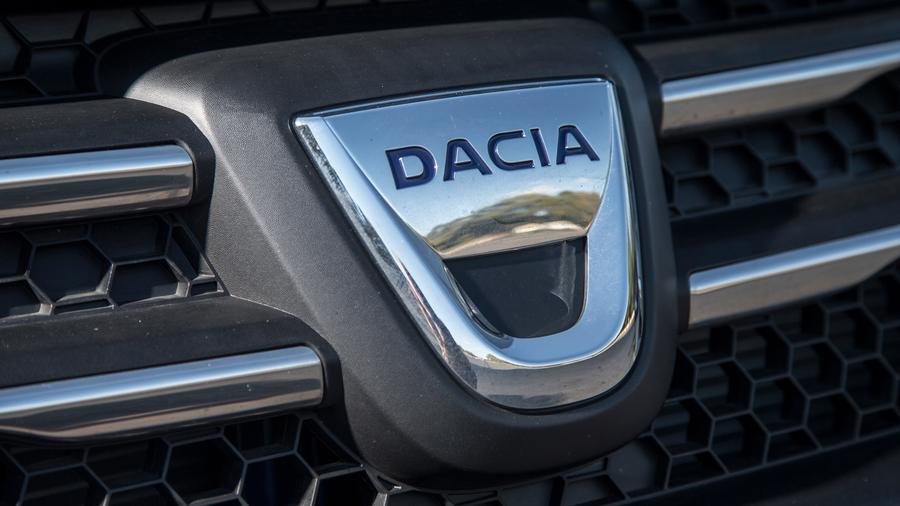 "
You might expect us to recommend the Sandero solely for financial reasons, but there's a lot more to it than that
"
The Sandero is a car that you might expect us to recommend solely for financial reasons; and, while the price is a huge attraction, there's a lot more to it than that. In its own right, it's a very decent car, but when you see how little you have to spend to get so much, it's an astonishing package.