Expert Review
Dacia Logan MCV Stepway estate (2017 - ) review
Like the regular Logan MCV it's based on, the Stepway provides loads of interior space for a very affordable pricetag, but it does so with a little more style than its sister car, thanks to an SUV-style makeover.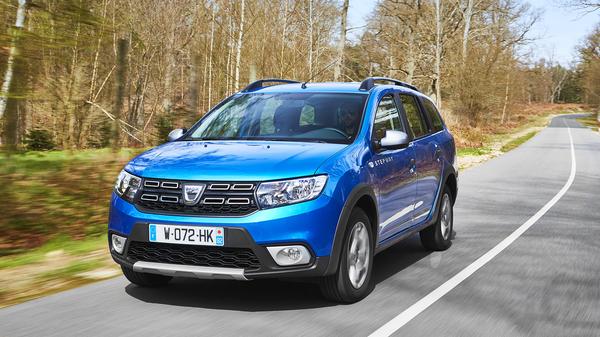 The Auto Trader expert verdict:
The Logan MCV Stepway is like every Dacia product – it provides a lot of car for a very affordable price, making it very good value for money. That means you make sacrifices in comfort, quietness and quality, but for many buyers on a budget, these will be sacrifices worth making.
Reasons to buy:
Hugely affordable to buy and run
Massive interior space
Decent amount of standard kit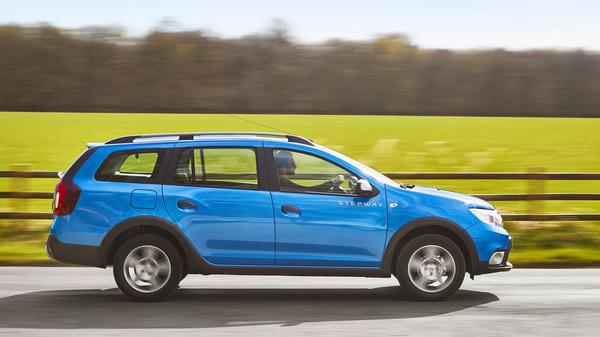 How good does it look?
This is the main area in which the Stepway differentiates itself from the regular Logan MCV. Like with other Dacia models, the 'Stepway' bit means the car has had a 4x4-style makeover. While that doesn't mean giving it four-wheel drive, it does mean chunky bumpers, roof rails, front and rear scuff plates and an elevated ride height. There's no hiding the Logan's inherent boxiness, but the Stepway certainly manages to look a good bit less awkward than the regular car. You'll have to make sure the extra style matters enough to you, though, because the Stepway commands a hefty premium over the standard car, relatively speaking.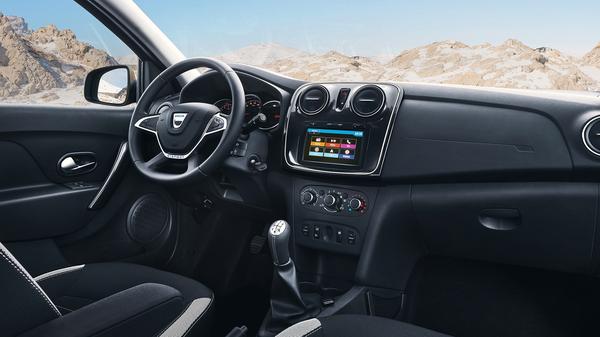 What's the interior like?
This is where you can really feel the Logan has been built down to a price. All the materials you see, touch or interact with are pretty drab and unappealing, and that's because they're chosen for their affordability and functionality, rather than their tactility. Poke and prod around lower down in the cabin, near the footwells and door pockets, and you find plastics so hard and flimsy, you'd swear they belonged in a 15 year-old car. However, it'd be churlish to be too hard on the Logan for the standard of its interior trim, given how affordable it is. The basic nature of the cabin does pay some dividends in the area of ergonomics, though. The big buttons and dials are simple to use: they're clearly marked and logically and conventionally placed. The touch-screen infotainment system is pretty basic and self-explanatory, too, so finding your way around it shouldn't pose too many problems. There are still a couple of ergonomic quirks, however. The switches for the electric front windows are in a completely different location to those for the rear windows, and the same goes for the switches that activate the cruise control, and those that operate it. The big windows all around the car mean you get a good view out in every direction, but it's not such great news with your driving position. There's no reach adjustment for the steering and the seat is rather short of support.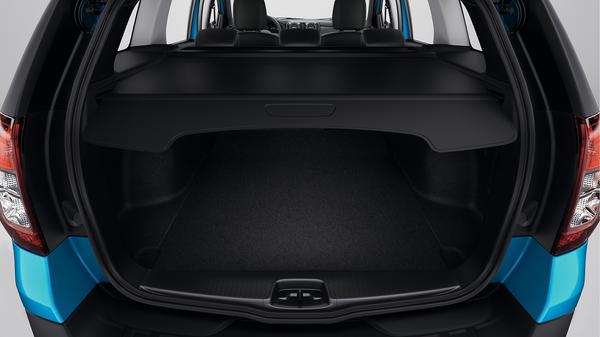 How practical is it?
This is where the Logan really nails its brief, because this is by far and away the biggest car, offering the biggest amount of cargo space, that you can get for such little money. The boot is a very impressive 573 litres in volume, and that's more than you get in most cars from the class above (cars such as the Ford Focus Estate and Vauxhall Astra Sports Tourer, both of which cost many thousands more than the Logan). The space isn't particularly clever in the way it's packaged – your jack, wheel brace, towing eye and other emergency paraphernalia are strapped to the sidewall of the boot, rather than being concealed neatly underneath the floor – but it is a good square shape and there's no load lip to negotiate when loading heavy items. The split-folding rear seats drop to open up an impressive maximum cargo volume of more than 1500 litres, but the rear seats lie at an angle meaning you don't get a completely flat loadbay. Passengers are reasonably well catered for. Rear leg-room is adequate rather than generous, but head-room is plentiful. Because the middle seat is wider and softer than you get in many cars, and the transmission tunnel in the floor isn't too tall or bulky, the Logan is better at seating five adults than most cars of this size. Don't expect to be hugely comfortable on long trips, though, because like in the front, the rear seats are rather short on support, meaning aches and pains could set in over long distances.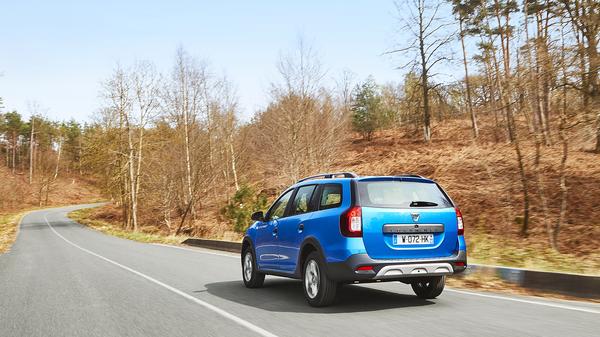 What's it like to drive?
This is another area in which the Logan shows its knock-down price, but again, things are hardly disastrous and perfectly acceptable given the modest amount you pay. The suspension is set up softly to maximise comfort, and that means it does a decent job with some types of bump. However, bigger potholes can thump into the cabin and grainy, patched-up surfaces can have the car jittering and fidgeting at low urban speeds. The softness of the suspension also means you feel a fair slice of body lean in bends, but you never feel like the car is about to fall over. Grip is decent, although if you mistakenly enter a corner too quickly, the overly abrupt traction control system can slow you down way too much, which can leave you worryingly short of forward momentum in the middle of a corner. The steering isn't ideal, either. It has the rather unusual combination of being both slow and overly heavy, and although you get a decent amount of feedback through the wheel, you also feel a considerable amount of kickback over mid-corner bumps, which feels like the wheel is trying to wrench itself out of your hands. You probably won't like the notchy, imprecise gearshift or the sporadically weighted pedals, either, but what do you expect for so little cash?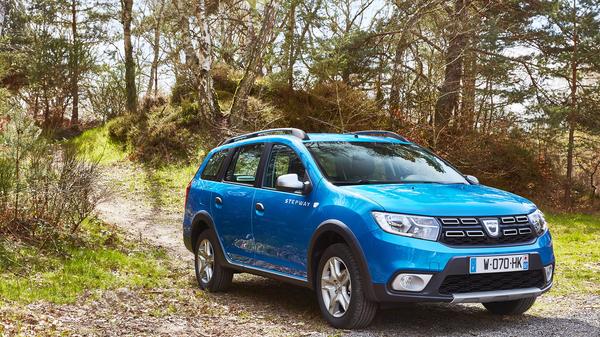 How powerful is it?
You can have the Logan MCV Stepway with a choice of two identically powered (90PS) engines, a 0.9-litre turbocharged petrol that we haven't driven, and a 1.5-litre diesel we have. It doesn't feel particularly muscular at the bottom of the rev range, which can leave you in the doldrums occasionally, but things pick up a bit at around 1750rpm, and once you're upward of 2500rpm, it's capable of a very respectable – and quite surprising – turn of pace. However, no matter how many revs you have on the dial, the engine transmits plenty of noise and vibration through to the cabin, so it's not a very civilised companion on any sort of journey.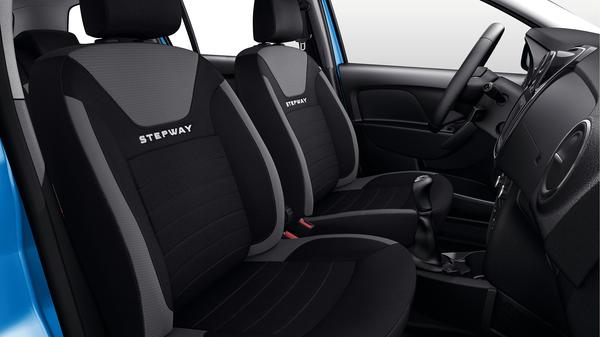 How much will it cost me?
Even despite the Stepway's many faults, you simply can't argue with the amount of car you get for your money. It costs about what you'd pay for a high-end city car, and for that you get a roomy estate car with a huge boot. Resale values aren't awfully strong, which won't help your long-term ownership costs much, but when you've paid so little for the car in the first place, your depreciation losses will be minimised anyway. Both engines are pretty clean, too. The petrol engine has official fuel economy in the mid-50s, while the diesel manages upwards of 70mpg, and because both versions are correspondingly strong on CO2 emissions, the taxman will be fairly easy on you.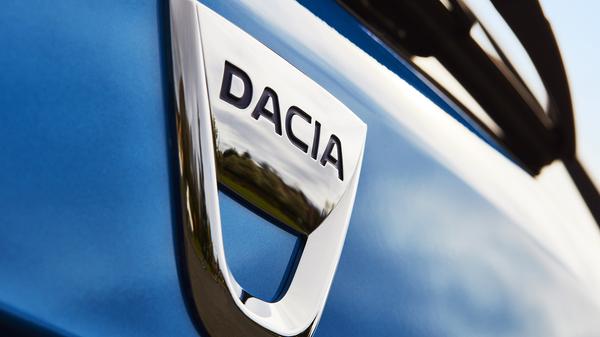 How reliable is it?
The Logan is based on Renault mechanicals that have been proven in many previous models, and owner reviews on our website are uniform in their praise of the car – as they are of most Dacia models. The Logan comes with a three-year/60,000-mile warranty, but you can extend that to five- or seven-years/100,000-miles, for relatively little money.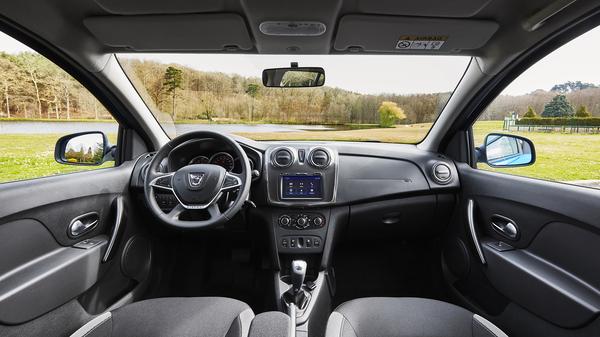 How safe is it?
This is not an area in which the Logan excels, especially not in the amount of safety equipment you're provided with. All the mandatory legal stuff is accounted for, things like electronic stability control, tyre pressure warning and anti-lock brakes. However, while most cars these days – even the cheapest ones – have at least six airbags, the Logan only has four, all in the front. Considering your most precious cargo of all – your children – are likely to be travelling in the back, that's a cause for some concern. As for the kind of clever safety assistance technology that's become widely available across the car market – things like lane departure warning and automatic emergency braking – these aren't even available as options. The Logan MCV has been crash-tested by Euro NCAP, back in 2014 when the tests were considerably easier than they are now. Nevertheless, the car only achieved a rather disappointing three out of five stars.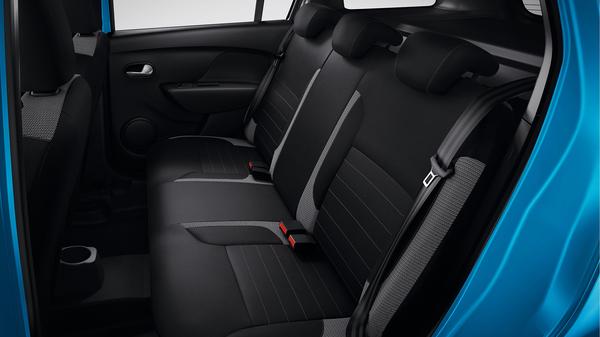 How much equipment do I get?
The Stepway isn't offered in the lower trim levels the regular MCV is, so high-spec Laureate trim is the entry point into the range. That means the car comes with some luxury kit you might not expect from a Dacia, including cruise control, rear parking sensors, remote locking, air-conditioning, and a touch-screen infotainment system that brings together sat-nav, DAB radio and Bluetooth connection. Dacia will also offer the odd high-value special edition – including the SE Summit that adds some interior styling accents and a rear parking camera to the roster – on a periodical basis, so keep your eye out for those.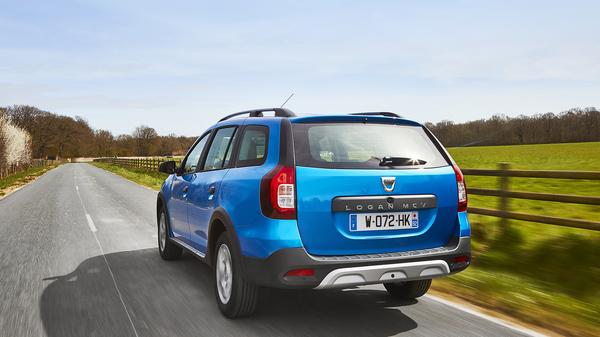 Why buy?
Because you want the incredible value for money provided by the regular Logan MCV, but you're prepared to pay a little extra for a car that looks a little less awkward. With huge space for an exceedingly affordable price tag, it's a lot of car for the cash you pay.