The Auto Trader expert verdict: ★★★★★

★★★★★
3.4
The C4 Cactus is Citroen doing what it does best, providing novel solutions for everyday motoring. With its distinctive looks and low running costs, this is certainly worth a look for anyone who's after a small family car that's a little bit different.
Reasons to buy
Distinctive looks, with scope for personalisation

Decent ride and easy to manoeuvre

Low running costs, with economical engines
Pick of the range
1.6 BlueHDI 100 Feel manual
Epic efficiency makes this a very affordable company car choice
Most economical
1.6 BlueHDI 100 Feel manual
More than 83mpg and CO2 emissions of just 90g/km
Best on a budget
1.2 Puretech 75 manual Touch
Very affordable price for a car this stylish
How good does it look?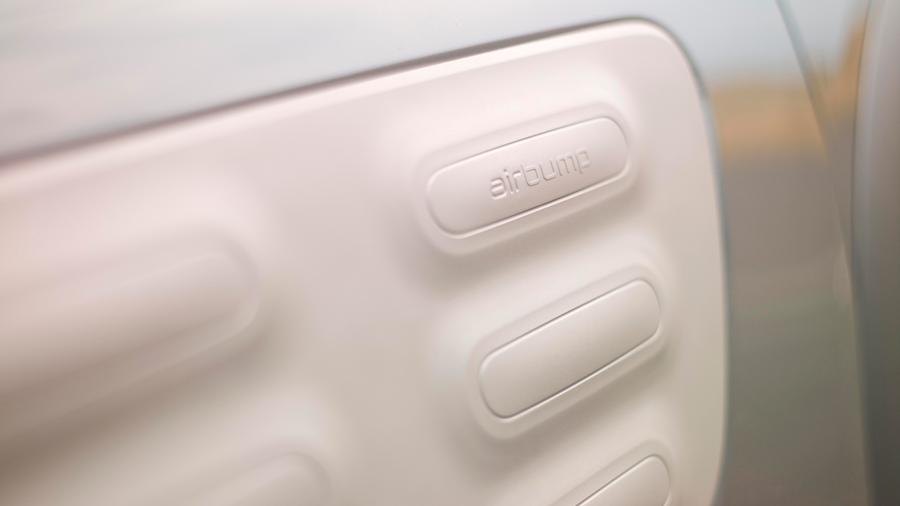 "
Perhaps the most distinctive part are the 'Airbumps', which add a neat stylistic touch and protect the car from minor knocks
"
If you're after a family car that'll stand out in a crowd, the Cactus is it. Cars that look this radical are normally destined to be nothing more than motor show concepts, so you have to applaud Citroen for putting it into production. At a little over four metres long, the C4 Cactus is slightly shorter than a conventional hatchback like the Volkswagen Golf, but it also has the raised ride height of a crossover SUV like the Nissan Juke. Although the Cactus has a fairly simple basic shape, the combination of distinctive lights, customisation options and contrasting colours makes sure it gets noticed. Perhaps the most distinctive parts are the 'Airbumps' on the doors, which add a neat stylistic touch, as well as protecting the car from minor knocks. They are available in a choice of four colours and, in combination with the choice of exterior and interior colours and optional colour packs, this allows buyers to genuinely personalise their car.
What's the interior like?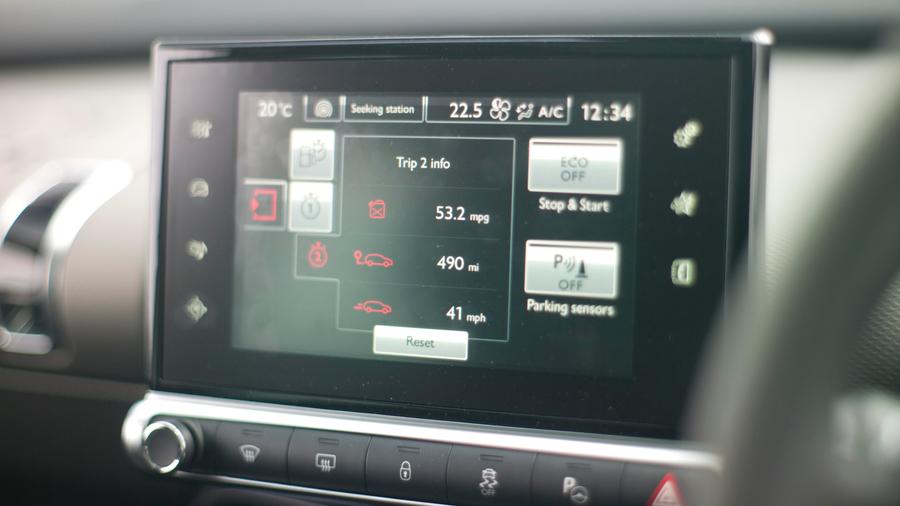 "
There's very little in the way of conventional switchgear, with most functions being controlled through the standard touch-screen
"
In stark contrast to the bodywork, the cabin of the Cactus has a very simple, minimalist feel. There's very little in the way of conventional switchgear, with most functions being controlled through the standard touch-screen. It's by no means the most intuitive system of its type, but you should become more familiar with how it works over time. And despite, one or two flimsy and cheap-feeling panels, the cabin still manages to create a sense of cool modernism that style-hungry buyers will absolutely love. They might not, however, love the awkward driving position. The base of the seat is set high and slants heavily backwards, while the pedals are offset to the right and positioned too close together. The fact there's no reach adjustment for the steering column doesn't help make life any more comfortable, either.
How practical is it?
There's plenty of space in the front, along with lots of storage: the glovebox is particularly large, thanks to Citroen's novel design which houses the passenger airbag in the roof rather than the dashboard. A pair of adults will fit in the back seats in reasonable comfort, too, provided they're not much over six foot, whereupon headroom becomes a little tight. However, life won't be nearly as comfortable if you try to squeeze in a third passenger. The cabin is too narrow to accommodate three sets of shoulders, while the tunnel in the floor eats into the foot space available. There are one or two other little things that might annoy you. The rear windows only pop out rather than winding down, and the rear bench comes in one piece rather than being split, which limits the car's versatility. The high load lip will also get in the way when you're loading heavy items.
What's it like to drive?
While the Cactus looks radical, don't go expecting anything too radical about the way it drives. The whole experience is very relaxed and easy. The pedals, gearshift and steering all work with a nice light action, and while the suspension does thud and wallop a bit over big bumps and potholes, it does a decent job of smoothing out craggy or uneven surfaces. Comfort is more important that agility in car like this, and it's just as well for the Cactus, because you'll feel a fair amount of body lean if you enter a bend too quickly. That said, it always feels grippy and secure.
How powerful is it?
The range includes quite a few petrol and diesel engines, but we've only had the chance to drive two of them so far. Despite being the most powerful of the petrol units, the three-cylinder 1.2-litre PureTech 110 is the is not what you'd call quick. However, it's nice and flexible thanks to peak pull that comes in at just 1500rpm, which means you very rarely have to rev it hard. Just as well, really, because it becomes rather noisy when you do. The same is true of the other engine we've tried, the 1.6-litre BlueHDI with 98bhp. It's gutsy enough to get you around easily, but makes a bit of a racket when you work it harder. It's not the smoothest engine of its type, either, but it does deliver exceptionally low running costs.
How much will it cost me?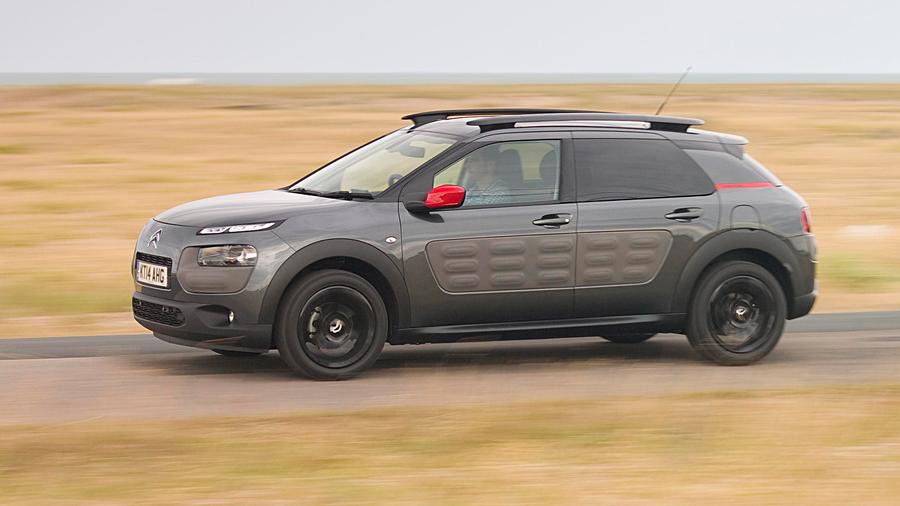 "
Even the least economical engine in the range still averages more than 60mpg
"
Citroen has worked hard to rein in all the costs of Cactus ownership. So, as well as stripping out what it believes is unnecessary kit to keep the initial purchase price low, it has also used lightweight construction to make the car as economical as possible. The result is that even the least economical engine in the range still averages more than 60mpg, and the most frugal (the BlueHDi) averages more than 80mpg and delivers CO2 emissions as low as 90g/km.
How reliable is it?
Citroen may not have the best reputation for reliability, but in some ways it's rather unjustified. According to Warranty Direct, Citroen's cars are pretty much average, while Owner Reviews of the C4 and C3 Picasso on our website are almost uniformly complimentary about the cars' reliability, and that bodes well for the Cactus. The three-year warranty provides some peace of mind, but several other manufacturers provide longer cover on their cars.
How safe is it?
The Cactus has six airbags as standard, along with the usual array of electronic aids, such as stability control. On every model, you can also specify the Citroen eTouch system that allows the driver to call for help in the event of an accident or breakdown, but the Cactus is not available with the autonomous braking systems that you can have on some similar-sized cars. The Cactus earned a four-star rating when it was tested by Euro NCAP, but that's a little disappointing when many cars these days score the full five.
How much equipment do I get?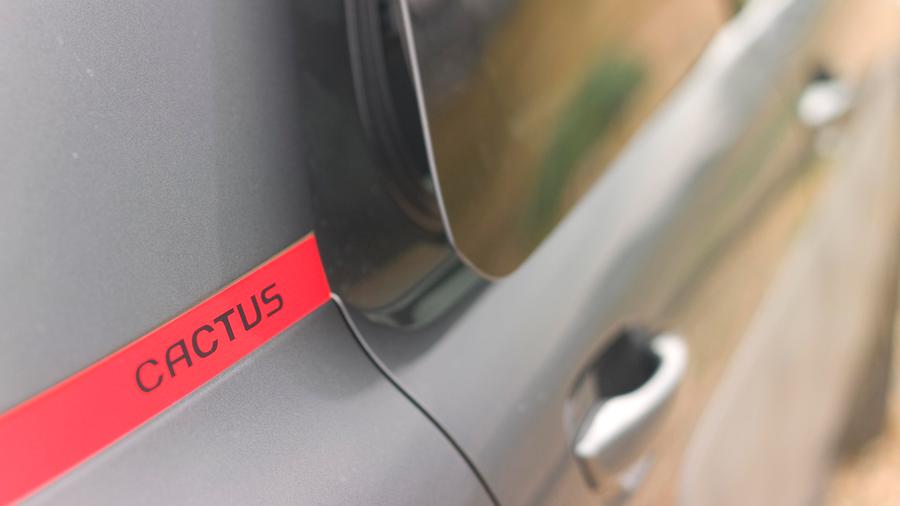 "
To keep weight and costs down, Citroen has skimped on some of the creature comforts you might expect to be available
"
There are three trim levels, starting with the most basic Touch and running through Feel and on to the range-topping Flair. The entry-level model comes with electric front windows, electrically operated door mirrors and the seven-inch touch-screen, with Feel adding air-conditioning, Bluetooth connectivity and smarter looks. The top-of-the-range models get climate control, automatic lights and wipers and sat-nav. However, in order to keep weight and costs down, Citroen has skimped on some of the creature comforts you might expect to be available. Those pop-out rear windows are a prime example.
Why buy?
You may have to forego a few creature comforts, and it's by no means the last word in dynamic excellence. However, anyone who's after a distinctive and stylish family car that's cheap to run should certainly give the C4 Cactus a look.