Expert Review
BMW X6 SUV (2015 - ) review
Essentially a coupe version of the X5, the X6 is an SUV with the focus on style and sportiness. It rivals the Porsche Cayenne and Range Rover Sport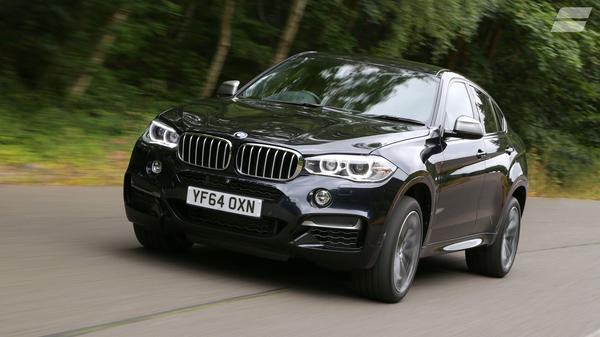 The Auto Trader expert verdict:
The X6 is a car you buy with your heart rather than your head. It has some shortcomings, but if you like the way it looks, you'll be prepared to put up with them. On the other hand, if you're just looking for a SUV that can give you sporty thrills, you can buy something better than this.
Reasons to buy:
High-quality interior and lots of standard equipment
Every engine gives strong performance
More passenger space than you might expect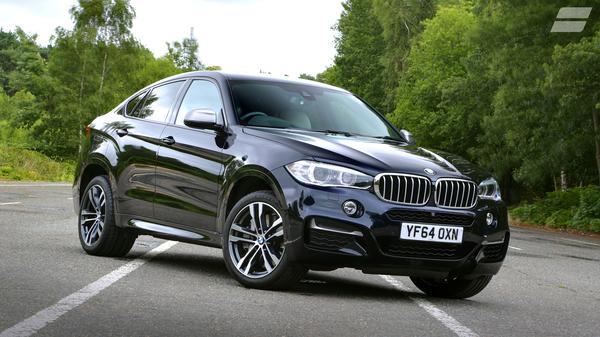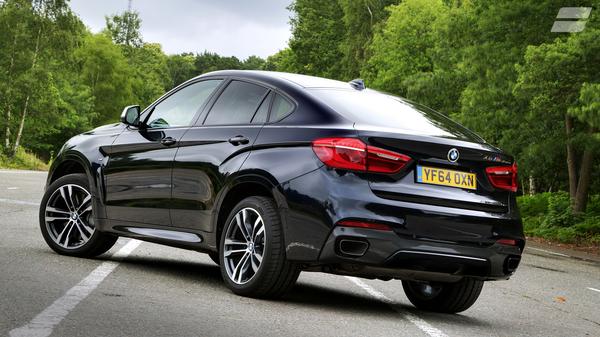 How good does it look?
Not many cars more effectively prove that beauty is in the eye of the beholder than the X6. Essentially, it's a coupe version of the X5, blending some of the bulk and extra height of a traditional SUV with the sleeker and sporty profile of a coupe. It's certainly eye-catching, and all the more so with standard metallic paint across the range. Alloys are standard, too, with either 19- or 20-inch diameter, depending on trim; and, if you want something more than the basic car, M Sport models get their own bodykit, with grey mirror caps. Beyond that, you can also add the aptly named – and appropriately priced – Pure Extravagance Exterior Design Package.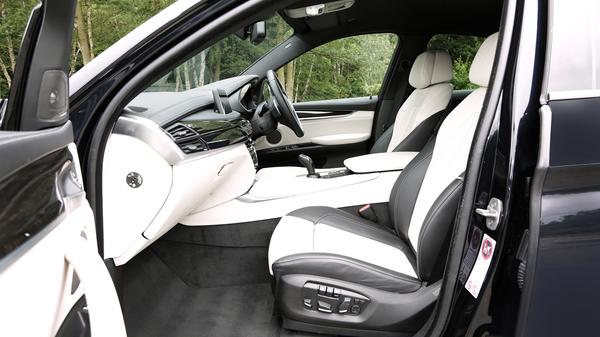 What's the interior like?
"

Leather upholstery is standard across the range, as are brushed aluminium trim and ambient lighting

"
The X6 is the most expensive car in BMW's line-up of X-models, and it has a suitably high-quality interior. Leather upholstery is standard across the range, as are brushed aluminium trim and ambient lighting (whose colour can be adjusted), while higher-spec versions come with high-gloss wood trim. Overall, it's not quite as smart as you'll find in a comparable Audi, but at least you feel like you're getting your money's worth. It's all nice and easy to use, too, with the dash dominated by a clear screen that displays details of the infotainment system. This is all run by the rotary iDrive controller, which is the best system of its type, and has the added benefit of keeping to a minimum the number of buttons on the dash. To cap it all, the driving position is excellent, with electrically adjustable front seats on M Sport trim, and the head-up display is a useful option. The driver gets a decent view to the front, but the thick windscreen pillars restrict your view at T-junctions, and the over-the-shoulder view is poor. Little wonder that front and rear parking sensors are standard on every model.
How practical is it?
There are certainly no complaints about any lack of room in the front seats – head- and legroom are both excellent – and it's the same story with storage: there are loads of cubbies up front, including a big, lidded storage bin under the driver's left elbow. The swooping roofline means taller passengers need to duck to get in the rear, but once they're in, they get a surprising amount of room. Anyone up to six feet tall will have enough head- and legroom; well, as long as they're in one of the outer two seats, they will. The centre seat is much narrower, while the console between the front seats limits the room available for a central passenger's feet. However, where the coupe-like roofline really limits the car's practicality is in the boot: because it swoops down so sharply at the rear, it means you can't carry anything all that tall. To make matters worse, the lip is very high, which makes it very awkward to load and unload luggage. On the positive side, though, the rear seat is split 40/20/40, and it's easy to fold down each of the three sections, although they don't sit perfectly flat.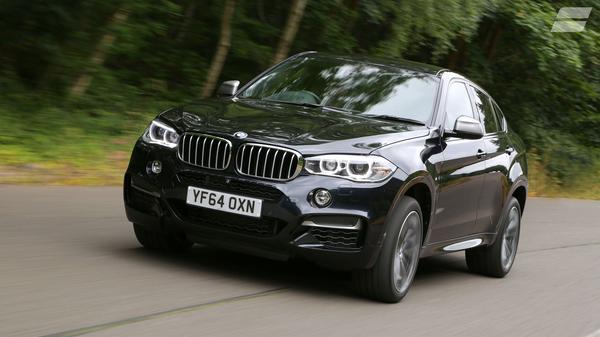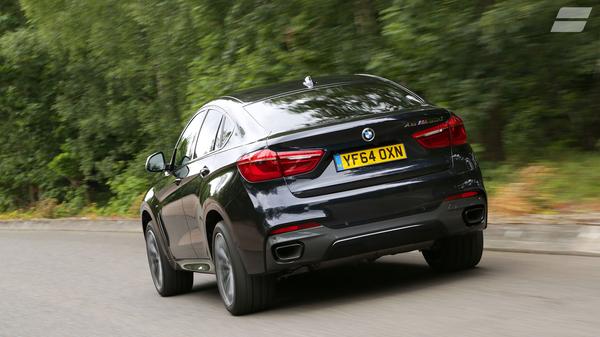 What's it like to drive?
The X6 looks like a sporty car, and that's definitely the feeling you get on the road. You never forget that's it's a big, heavy lump of a thing, but with bullish grip and tightly controlled body movements, it still feels impressively agile for a car of this size. The steering is the one black mark against the X6's handling abilities; there isn't enough feel through corners, and as a result, the car isn't as rewarding as rivals like the Porsche Cayenne. You pay a price for the X6's sporty character, too, and that's a distinctly firm ride. At low urban speeds and on rough surfaces, the car feels too uncomfortable for too much of the time, jittering around and thumping over potholes. The ride doesn't settle down enough when you're going faster, either, making long motorway cruises too much of a chore.
How powerful is it?
As befits its sporty status, the X6 comes with the more powerful engines from the X5 range, and even the slowest gets to 60mph in less than 7.0 seconds. However, so far, the only version we've been able to test is the most powerful diesel, the M50d. Its peak pull is available from just 2,000rpm, which means it responds very quickly, and it's almost hilariously effortless to get this two-tonne SUV moving very fast – even with relatively modest pressure on the accelerator. Then, when you give it the full beans, it moves astonishingly quickly, so overtaking is a doddle and there's not much that will keep up with it in a straight line. It sounds great, too.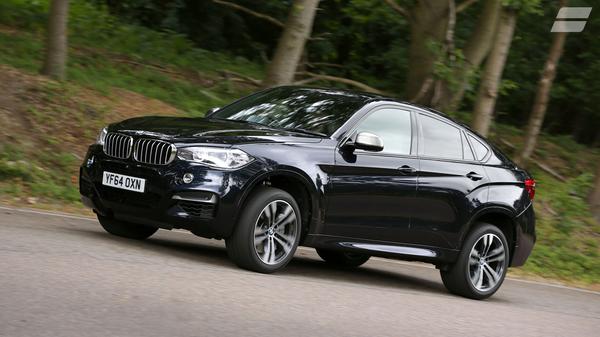 How much will it cost me?
The X6 is more expensive than the X5 it's based on, and on top of that, when you compare like-for-like, most models of the X6 are also less economical. However, the car's vital statistics don't look too bad when compared to the likes of the Porsche Cayenne and
Range Rover Sport
, with the most economical X6 (the 30d) averages well over 45mpg and has CO2 emissions of less than 160g/km.
How reliable is it?
Despite BMW's reputation, its cars aren't always the best for reliability. The previous generation of the X6 is well below average, according to figures from Warranty Direct, with repairs being especially expensive. On the other hand, owners on this website generally (if not exclusively) report excellent reliability, while BMW's three-year, unlimited mileage warranty is par for the course.
How safe is it?
Euro NCAP has not tested the X6, so there's no independent assessment of the car's safety. However, it does come with a decent list of safety equipment, including Dynamic Stability Control, Tyre-Pressure Monitoring and Hill Descent Control. Also standard is the Driving Assistant Package, which includes City Collision Mitigation, Lane Departure Warning and Preventive Pedestrian Protection, while among the options are a head-up display, the Night Vision system and a Lane Change Warning system.
How much equipment do I get?
The X6 is an expensive car, but it does come with a suitably lavish package of standard equipment. Across the range, that includes Bluetooth, DAB radio, sat-nav, automatic headlights and wipers, and heated front seats. Step up from SE to M Sport, and the extras are mainly aesthetic, but also include electrically adjustable sports front seats. Beyond that, there is a long list of optional equipment, covering everything from comfort and interior trim to the chassis and technology. It's all too easy to add thousands to your bill, but many of the most desirable options are available in packages.
Why buy?
Ultimately, it all boils down to how the X6 looks: if you like its style, then you'll buy it. But, there are plenty of other reasons to like it, such as its strong performance and exclusivity.