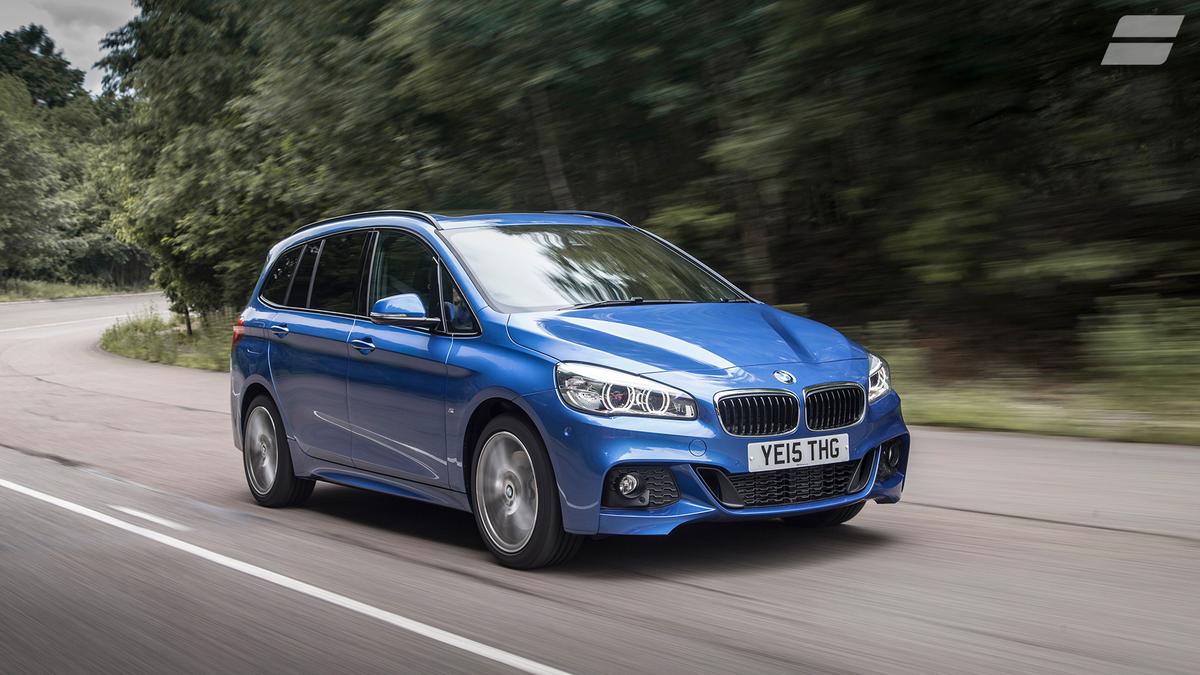 View gallery
Last updated: 19th June 2015
The Auto Trader expert verdict: ★★★★★

★★★★★
3.6
With no rivals from the likes of Audi or Mercedes, the Gran Tourer effectively has no direct competition. There are more practical MPVs, and there are cheaper MPVs, but the Gran Tourer has one crucial attraction: it may not be the most able MPV, but it could well be the most desirable…
Reasons to buy
Sporty drive for a seven-seater

Some very economical engines

Arguably the UK's most desirable MPV
Pick of the range
Comfortably the best of the four models we've driven so far
Most economical
A seven-seater (well, almost) that averages the best part of 70mpg is an attractive proposition
Best avoided
Unless you absolutely must have four-wheel drive, this range-topping version is a pointless expense
How good does it look?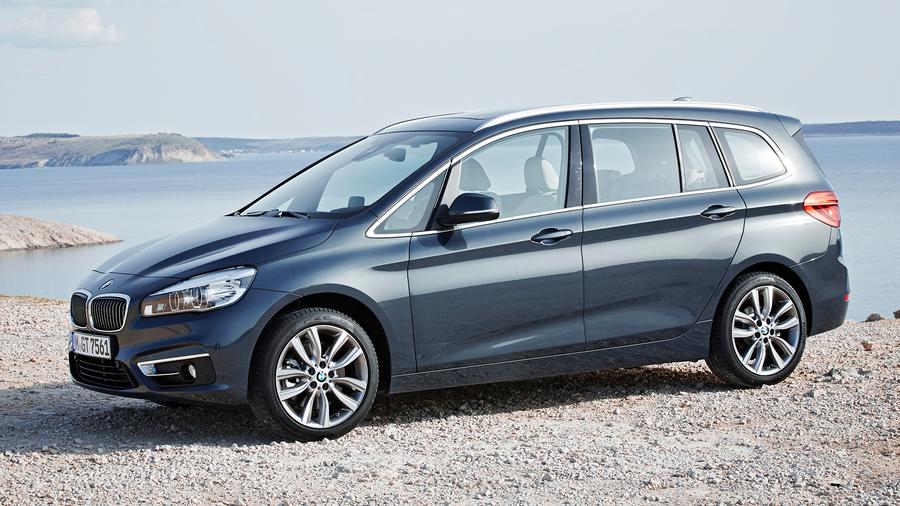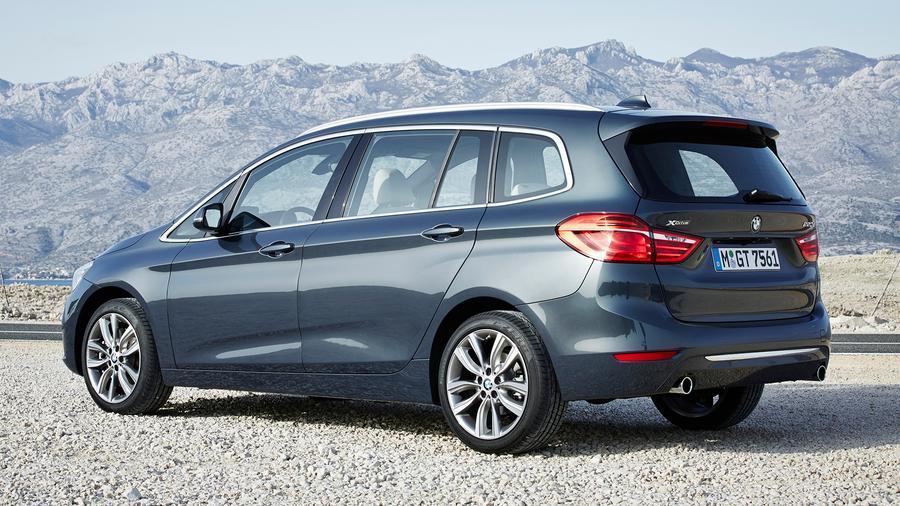 "
This is one of the smarter seven-seaters, and all the smarter if you step up from the basic SE trim
"
At first glance, the Gran Tourer looks like, well, an MPV with a BMW grille on the front. Then again, there's only so much scope the designers had to create a truly individual design, given how much space they needed to generate inside. Still, this is one of the smarter seven-seat MPVs, and all the smarter if you step up from the basic SE trim to Sport, Luxury and M Sport, all of which add a welcome bit of extra bling. This includes stuff like chrome exterior finishes, bigger alloy wheels, and fancier lights front and rear. It's also longer than the five-seat Active Tourer, with a lot of extra space between the wheels.
What's the interior like?
From the driver's seat, it's all very BMW in the Gran Tourer – well built, easy to use and, in typical BMW fashion, with all the major controls angled slightly towards the driver. It's true that it's not as smart as the latest cabins from the likes of Audi and Mercedes, and the lower reaches aren't as plush as the parts you see and use in everyday life, but no MPV has a smarter cabin, except perhaps the Volkswagen Sharan. The driving position is fine and, as in most MPVs, it's set a little higher than in a regular saloon, giving a commanding view of the road ahead. The pedals are offset to the right through, so you do have to sit at a slight angle, especially in the manual. What's also less impressive, is that the thick windscreen pillars (which spilt into two at the bottom) restrict your view a lot, making it awkward to pull out of T-junctions, for example.
How practical is it?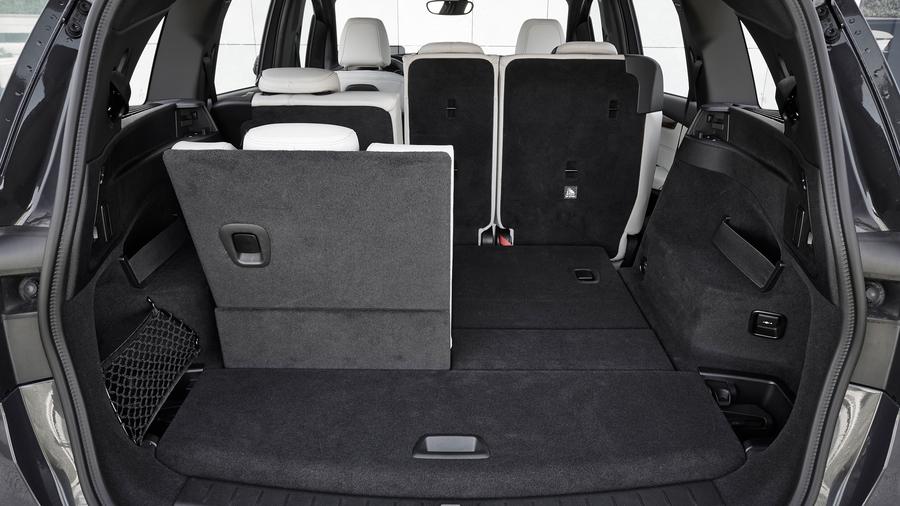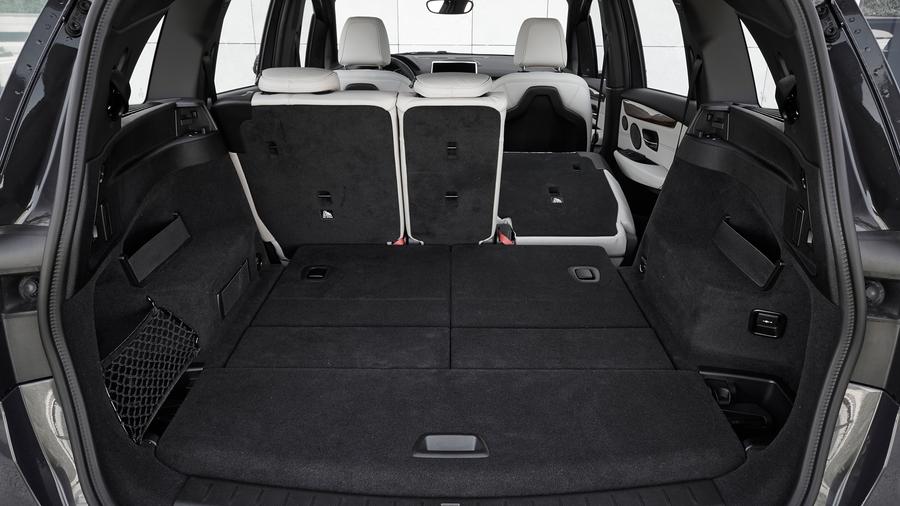 "
It's easy to swap between all the various seating positions and they leave an almost flat floor when folded
"
There's certainly no shortage of space in the front two seats, and in the second row, too, there's plenty of space for a couple of six-foot adults. However, the narrow centre seat means that it's too tight to get three adults across, and although it's not too hard for the young or reasonably agile to get into the third row of seats, they won't take adults for anything more than a brief trip. Having said that, cars like the Land Rover Discovery Sport have even less space right at the back. Still, it's best to view the other seats as only for more occasional use. In truth, that's an accusation you can level at similarly sized rivals like the Ford Grand C-Max, but similarly priced rivals like the Seat Alhambra are far better people-carriers, even if they do feel quite a lot bigger on the road. On the plus side, though, it's easy to swap between all the various seating permutations (especially because you can lower the centre row using buttons in the boot): and, once all the seats are folded, they leave an almost flat floor. The boot itself is also excellent, and easy to load and unload, plus there are plenty of extra storage cubbies dotted all around the car. Every Gran Tourer comes with a luggage pack including elasticated nets, and plastic tray tables as standard, and the boot opens electrically, with the push of a button on the key fob.
What's it like to drive?
The Gran Tourer is that most un-BMW-like thing – front-wheel drive. Mind you, that won't be immediately obvious in the kind of daily motoring an MPV can expect, and in fact the Gran Tourer is what most BMWs are: a fine thing to drive. It's nice and easy to manoeuvre around town and, on the open road, it shows decent refinement at motorway speeds, strong and flexible performance (in the two models we've driven), and decent handling. Admittedly, it's not quite as agile as the smaller Active Tourer, but it turns in sharply, grips strongly and has good balance. Body roll is generally well controlled, but we found the ride on the standard suspension a little on the firm side, so models with the optional adaptive suspension have a better range of abilities. Switching to Comfort mode makes the car much more comfortable in everyday use; and, while, it does lead to a little more body roll in the bends, you can simply switch to Sport mode when you fancy a more exciting drive. Our one criticism is with the steering - even in Comfort mode, it's quite heavy for an MPV - great for handling, but less useful when you're inching it into a parking space or trying to negotiate a tricky three-point turn.
How powerful is it?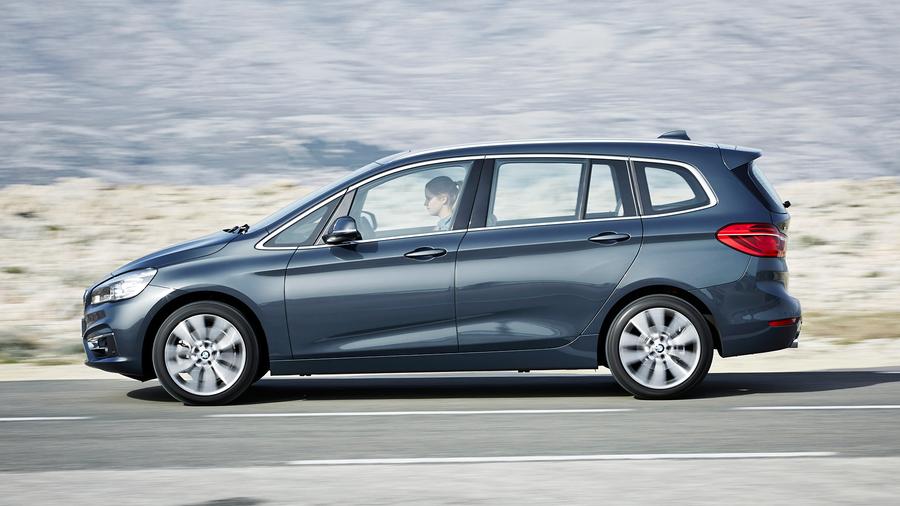 "
The 220d comes only with four-wheel drive, which adds extra weight and makes the car feel a little less responsive
"
So far, we have driven four of the five-strong engine range – the 216d, 218i, 220i, 220d. The last pair are the most powerful petrol and diesel engines in the line-up – and, although they have similar performance on paper, they feel quite different on the road. The crucial difference is that the diesel-engined 220d comes only with four-wheel drive and an automatic transmission, which adds extra weight to the car and makes it feel a little less responsive. The presence of four-wheel drive also begs the question - why not buy a seven-seat SUV instead? The other engines are surprisingly refined. The 216 and 218i both use 1.5-litre three-cylinder turbo engines, which are both surprisingly adept at pulling the car's considerable bulk - even with seven people on board - it's the petrol we prefer though. It has relatively low CO2 emissions, but is punchy even from low revs, nice and smooth, and perfect for the kind of short trips that MPVs regularly find themselves on.
How much will it cost me?
There are two ways to look at the Gran Tourer – and either way, it's expensive. On the one hand, it's dearer than similarly sized rivals; and, on the other, bigger and more practical MPVs cost much the same. However, the BMW does come well equipped, while the good fuel economy and low CO2 emissions help take the sting out of the high prices. Both the 216d and 218d have average fuel economy of more than 60mpg, while the 216d's CO2 emissions of just 108g/km are mighty impressive. We're yet to see how strongly the car will retain its value over the course of its lifetime, but if the Gran Tourer follows other BMWs, it should do well, again helping to keep whole-life costs down.
How reliable is it?
It's very hard to predict how reliable the Gran Tourer will be, as there's so much about it that's so new. However, the omens aren't great, with BMW placed well below average in Warranty Direct's Reliability Index. On the other hand, BMW's three-year, unlimited mileage warranty is much more par for the course. The engines featured are familiar from the Active Tourer though, so are more of a known quantity than other parts of the car.
How safe is it?
Euro NCAP is yet to crash test the Gran Tourer, but the Active Tourer – which is based on the same platform – earned a maximum five-star rating when it was tested in 2014. On top of the expected collection of airbags and stability control, standard equipment across the range includes BMW's Active Guard system, with forward vehicle collision warning. Meanwhile, the extensive list of options includes Adaptive Cruise Control, a head-up display and the Driving Assistant Pack, which includes City Collision Mitigation, Lane Departure Warning and Preventive Pedestrian Protection.
How much equipment do I get?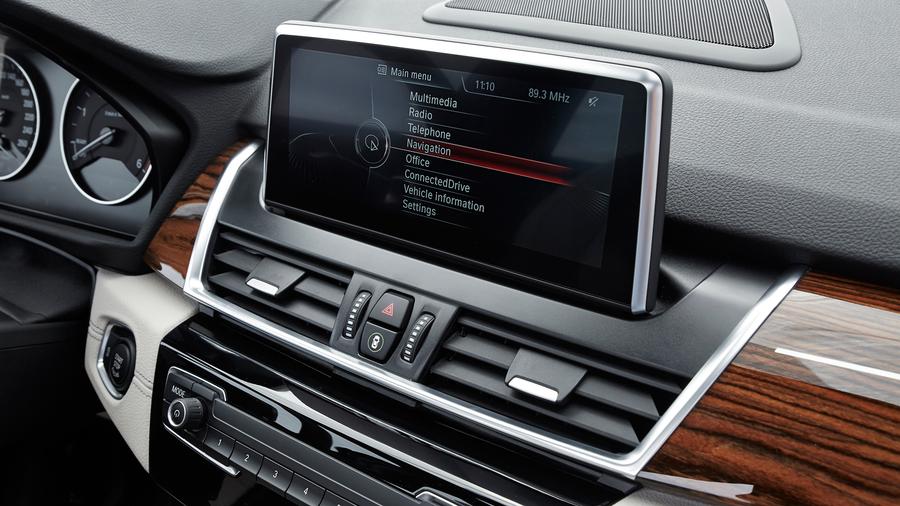 "
Even the most basic SE comes with sat-nav, DAB radio, dual-zone climate control and a powered tailgate - which will be enough for most buyers
"
There are four trim levels, and even the most basic SE comes with sat-nav, DAB radio, dual-zone climate control and a powered tailgate - which will be enough for most buyers. Stepping up to Sport brings a package of styling upgrades, smarter cloth upholstery and sports seats, while Luxury adds extra chrome trim outside and leather upholstery. Range-topping M Sport models have their own bespoke look, and among the worthwhile options are electronic damper control, a panoramic glass sunroof and the upgraded Professional Navigation system - which by the way is one of the best infotainment systems bar none. We would advise avoiding the M Sport models though as the 18-inch wheels do little for ride comfort, and you're paying an awful lot for what boils down to some badges, trims, and a subtle bodykit, this is a family people carrier after all, not a sports car.
Why buy?
In many ways, the Gran Tourer is a hard car to argue a case for, as it's not hard to find an equally practical seven-seater that costs less; or, you can easily find a similarly priced MPV that is even more practical. However, what the Gran Tourer does offer is the kind of prestigious and exclusive badge that none of its rivals can. And, on top of that, it is also a fine car to drive, with decent standard equipment levels and low running costs that help to take the sting out of the high list prices.