Advice Do I need a vehicle history check?
With a third of all used cars having something to hide, finding out about the history of a potential purchase could be vitally important.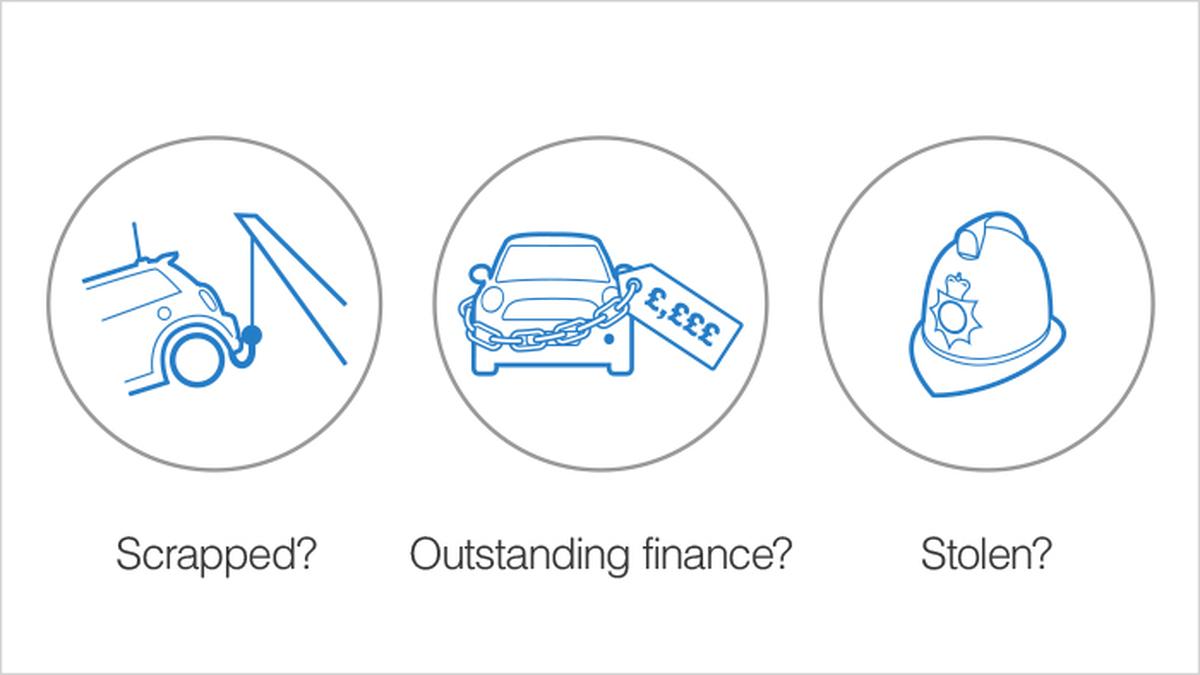 View gallery
What is a vehicle check?
A
vehicle check
shows you the history of a vehicle using information from a variety of sources including the police, DVLA, insurance companies, and finance houses.
Through this, the check can show if the car has ever been reported stolen, written off, or scrapped. Some checks will also show if the vehicle has any outstanding finance or mileage discrepancies, and how many previous owners the car has had. It can also reveal if the car was imported or has had any plate or colour changes.
Why should I get a vehicle check?
Buying a vehicle without checking its history puts your money and your safety at risk. Some of the most common risks associated with buying a used car include:
Stolen vehicles - Dishonest sellers often take the risk that most potential buyers do not do checks on a vehicle they want to buy. If you do buy a stolen vehicle, you will lose the vehicle and your money, so it pays to check. See how to spot a stolen, clocked or unsafe car
Outstanding personal finance - Many buyers don't realise that they have to pay for the vehicle in full before they can sell it. A finance company can repossess the vehicle if you obtain it before its finance agreement is cleared. If the vehicle is repossessed, then you will lose it and lose your money. Learn more about buying a car with outstanding finance

Written-off vehicles - Many written-off vehicles are repaired and returned to the road. Some vehicles only have cosmetic damage that can be remedied by a spray or a new panel, while others may have sustained major damage that requires skilled repairs. A vehicle check will identify written-off vehicles and provide category details of any write off recorded. This will help you make a more informed decision about the vehicle's suitability for purchase.
Vehicle checks on Auto Trader
To help you make an informed decision, we've partnered with Experian, the leading global information services company, to provide vehicle checks on all of our adverts.

Every car for sale on Auto Trader has a free 5-point background check, which covers whether the car is stolen, has been scrapped, written off, imported or exported. You can see how this appears on our adverts in the image below.
As well as our 5 background checks, some dealers have performed a full vehicle history check on cars they're advertising. This means you'll also be able to see if the vehicle has outstanding finance, a mileage discrepancy, or if a third party is tracing the vehicle. You can see how these checks appear on our adverts in the image below.
We take every precaution to ensure that the data supplied to you is correct and complete. However due to the complexity of the data provided, it is possible that a piece of information is not passed to us. Data can always change, so to ensure that you do not suffer a financial loss due to incorrect or incomplete data, we strongly suggest you buy a
full vehicle check
which includes a data guarantee of up to £30,000.
How do the checks on Auto Trader adverts differ to buying a full vehicle check report?
The checks you see on our adverts are a summary of what's included if you bought a full report. A full vehicle check report will cover 26 points and gives a lot more detailed information; including the number of previous owners, details about any plate changes and historical mileages recordings.

The main difference with buying a full vehicle check, is that you get a data guarantee up to £30,000 or the purchase price (whichever is the lower) for two years.

This guarantee is provided on the car you eventually purchase, not every car you check. Once you've checked out a few cars and made your decision to purchase one of them, you should check the terms and conditions to ensure that you will be able to qualify for the guarantee.

As soon as you've purchased the car you should login to register the Vehicle Data Guarantee. You will need to state the date purchased, the amount paid and whether it was a private sale, from a motor dealer or auction.