Used Volkswagen Tiguan
The Volkswagen Tiguan is a family SUV whose spacious interiors are perfect for a weekly shop and for carting the kids around. Stylish and high quality, used Volkswagen Tiguans remain popular for their combination of practicality and relaxing driving experience, although you're paying more than its competitors for the pleasure. Performance varies across the Tiguan range, engine options including a 150 horsepower 2.0-litre turbodiesel model and 190 horsepower petrol variant, so there's a good chance there could be a perfect used Volkswagen Tiguan out there, just for you.
Used Volkswagen Tiguan cars available to reserve
Used Volkswagen Tiguan cars in stock
Is the Volkswagen Tiguan a good car?
Read our expert review

Words by: Ivan Aistrop

Additional words by: Auto Trader
"The Volkswagen Tiguan does pretty much everything a good family SUV should. It's stylish, high in quality, massively practical and easy and relaxing to drive. It's not the cheapest car of its type, either to buy or to run, but you won't feel short-changed by the car you get for your money."
Read the review by category
Running costs for a Volkswagen Tiguan
The Tiguan is slightly pricier to buy than rivals like the Skoda Kodiaq and Nissan Qashqai, but cheaper than Land Rover Discovery Sport. However, when it comes to overall running costs, we suspect it's reasonable resale value will keep it on a par with the Nissan, and well ahead of the Land Rover. The Skoda has very strong resale values too, so that might work out cheaper still over several years.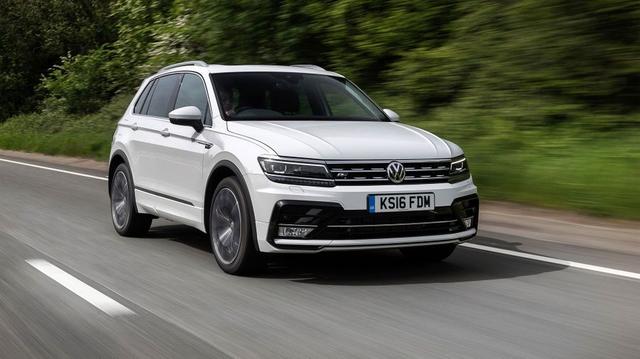 Reliability of a Volkswagen Tiguan
If you own the previous generation of Tiguan, then Warranty Direct's Reliability Index makes for some pretty grim reading. The model scores rather poorly in the study, and Volkswagen doesn't figure particularly highly in the manufacturer standings, either. That said, the most recent JD Power Vehicle Dependability Study makes for happier news, with VW sitting solidly mid-table, with a better-than-average score. The three-year/60,000-mile warranty isn't particularly generous compared with what some rival manufacturers are offering.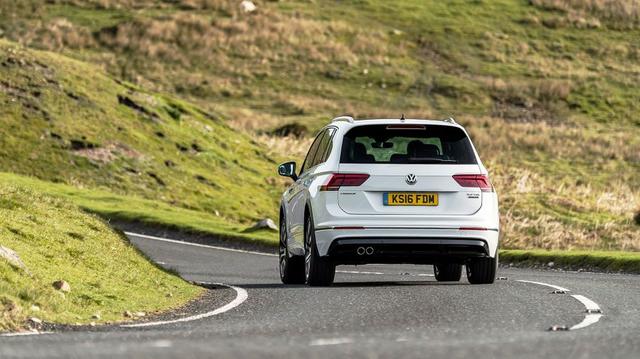 Safety for a Volkswagen Tiguan
The Tiguan was crash-tested by Euro NCAP under the 2016 regulations, but the generous amount of safety kit provided as standard helped it achieve a full five-star rating. The standard roster includes seven airbags (eight if you choose SE L trim or above because you get an additional front passenger knee 'bag), stability control with trailer stabilisation, and active pop-up bonnet, lane-departure warning and emergency city braking.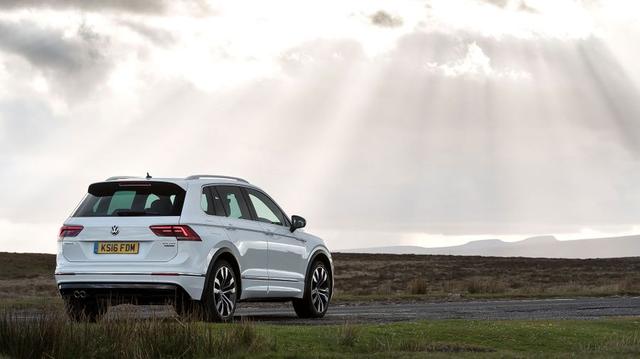 How comfortable is the Volkswagen Tiguan
Cars like these are most often used as family carry-alls, and that means that a comfortable ride is very high on the list of priorities. The Tiguan does a pretty decent job, too. The ride does have a slightly firm edge to it on particularly rutted road surfaces, but it always stays smooth enough to keep you comfy and relaxed, even on models with the lowered sports suspension. Multi-mode adjustable suspension is available but is an expense you don't need, given it makes seemingly little difference to the overall comfort. The handling is generally pretty tidy, with plenty of grip, decent body control and nicely weighted steering. They don't ride as nicely as the standard car but versions with all-wheel drive give you slightly better on-road traction and, with a reasonably sophisticated set of off-roading aids thrown in, the Tiguan might also get you a bit further into the countryside than you might expect. Ergonomics are a definite high-point, thanks to a simple touchscreen infotainment system with sharp graphics and a logical set of menus, and an intuitive, clutter-free dashboard layout. Higher-spec models also have a large digital information screen instead of conventional dials, which can be configured to display different information. All versions have bags of adjustment for the driving position and a great view out in all directions. The latest Tiguan is impressively roomy. You'd expect plentiful space up front, but you also get bags of legroom in the back, and that's regardless of where you set the sliding rear seats. Headroom is also generous, even with the panoramic roof you get on high-end models. Boot space is impressive and there's virtually no lip to haul heavy items over.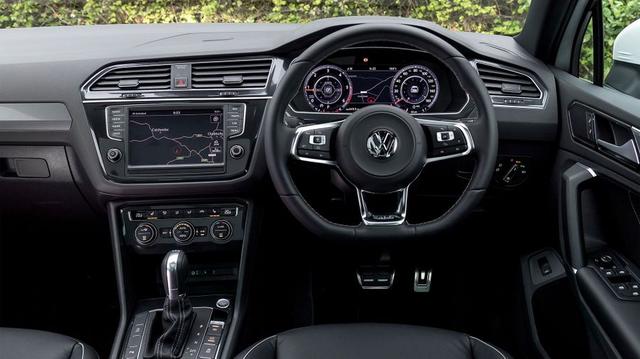 Features of the Volkswagen Tiguan
The standard spec is generous, including remote locking, air-conditioning, and a touch-screen infotainment unit with DAB radio and Bluetooth. Moving up the range gets you three-zone climate control, adaptive cruise control, all-round parking sensors and improved smartphone compatibility thanks to Apple CarPlay, Android Auto and MirrorLink. Further luxuries are available as you move up the range, including standard fit navigation, heated seats, a panoramic roof, those posh 'virtual' dials and LED headlights. The sportier version gets some cosmetic upgrades as well as a different suspension set-up. It's a bit weird, however, that none of the trims come with leather upholstery as standard, even the high-end ones that really aren't cheap.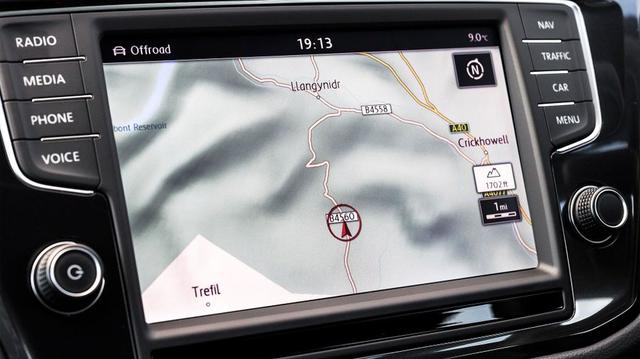 Power for a Volkswagen Tiguan
So far, we've only had the chance to try a couple of the several engines available. The first of these is the 150 horsepower 2.0-litre turbodiesel. The Tiguan is a chunky piece of kit but this engine is up to the job, even if it doesn't feel as lively as the figures suggest. It feels a little perkier in lighter two-wheel drive form, though. The standard manual gearbox has a nice action and you can also have the car with a seven-speed auto. It's smooth enough, but the changes can occasionally feel a little slow and laboured, and there's an irritating - and sometimes slightly alarming - hesitancy when you're pulling away from a standstill. We've also driven the 190 horsepower petrol, likewise with the automatic gearbox. Again, the performance feels sprightly, if not quite as strong as the horsepower figures suggest, and the gearbox can occasionally feel a little undecided. The petrol engine is very smooth, however, and it also sounds really good, but it'll cost you at the pumps compared with the diesel.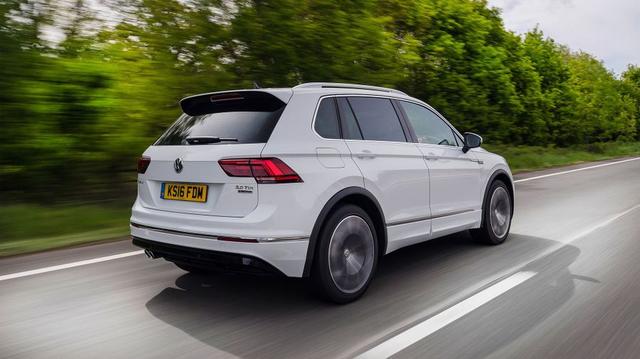 Good points
I love my new VW Tiguan it is easy to drive. It...
Bad points
None
JANIE
Published 2019-06-04
Good points
Easy to get in and out of. Vision elevated...
Bad points
Small boot.
RICHARD
Published 2019-05-12
Good points
Nice car to drive.
Bad points
Slightly uncomfortable in the back seats.
PETER
Published 2019-03-06