Used Toyota Prius MPV
With 1 used Toyota Prius MPV cars available on Auto Trader, we have the largest range of cars for sale available across the UK.
Used Toyota Prius cars available to reserve
Used Toyota Prius MPV cars in stock
Is the Toyota Prius a good car?
Read our expert review

Words by: Pete Tullin

Additional words by: Auto Trader
"On paper the plug-in version of the all-conquering Toyota Prius offers viable zero-emissions driving around town without the range anxiety of a pure EV, with tax benefits and other financial incentives to boot. The reality is a little more complex, given the additional cost over the regular Prius, compromises in practicality and real-world running costs that fall some way short of the dream."
Read the review by category
Running costs for a Toyota Prius
Plug-in hybrids like this Prius present a complicated choice for consumers, given the appeal of their on-paper running costs, the regulatory incentives to get drivers in electrified cars and other benefits like London Congestion Charge exemption, at least for the moment. And when you see triple-digit official fuel consumption figures and super-low CO2 numbers it's easy to buy into the hype. But you have to balance this against significantly higher purchase costs – the plug-in is a third more than the regular Prius for instance – and fact that, outside of urban driving, fuel costs aren't necessarily as low as you might hope. In short, plug-in hybrids will save money for drivers whose travel patterns fit within certain parameters, those able to charge at home or work, or for company drivers for whom the tax advantages make sense. Everyone else would be well advised to crunch the numbers before feeling pressured to jump on the hybrid bandwagon. If it works for you then consider your spec carefully too – simply adding fancier 17-inch wheels can bump the Prius Plug-in into a higher CO2 bracket with significant tax implications.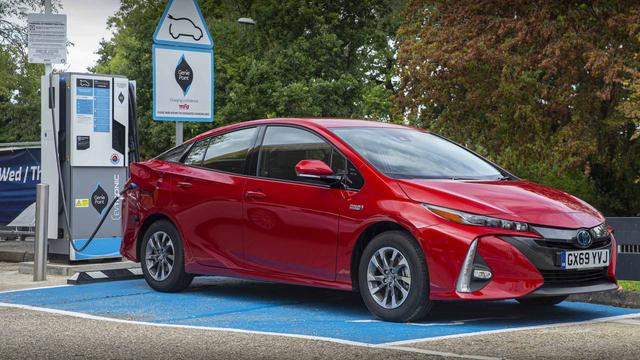 Reliability of a Toyota Prius
The Prius is clearly a fearsomely complicated piece of kit but Toyota's proven record with the hybrid technology should help reassure you. And, as a brand, Toyota has a great reputation for engineering integrity and building reliable, dependable cars. This is backed up by a sturdy warranty, covering you for five years or 100,000 miles, whichever comes first. It would seem owners agree too, with high levels of satisfaction among our reader reviews.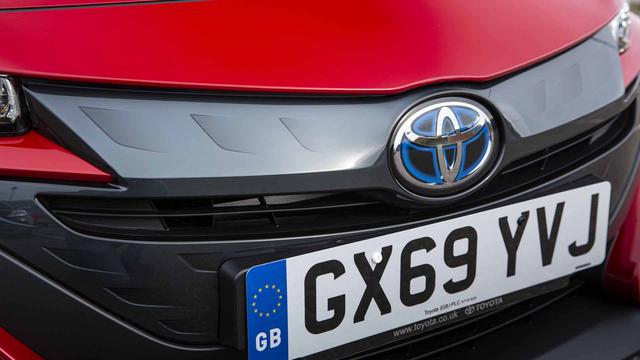 Safety for a Toyota Prius
Under the umbrella term of Toyota Safety Sense the Prius Plug-in includes a generous range of standard safety features, including adaptive headlights that automatically adjust the beam for maximum illumination and increased sight lines at night, steering interventions to nudge back onto the straight and narrow if you're drifting out of your lane, pedestrian-sensing automatic emergency braking and active cruise control to maintain a constant gap to the car in front and even bring you safely to a halt in stop-start traffic. Cameras also read speed limit signs and show a reminder in the dash display while sensors will warn you if an unseen car is crossing your path while backing out of a space. There are, however, significant forward blindspots due to the shape of the windscreen pillars, which is an issue at junctions and in urban driving.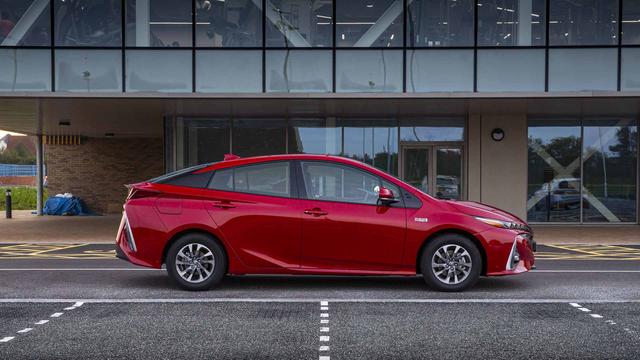 How comfortable is the Toyota Prius
Safe to say, Toyota's investment in fancy hybrid technology doesn't seem to have left much in the pot for ride quality or refinement. There's significant tyre noise even at relatively low speeds and the suspension feels rather crude, lacking in both body control and ability to isolate you from lumps and bumps. It could be, of course, that you just hear more of this when under near-silent electric power but the Prius Plug-in isn't perhaps as soothing as you might hope. The weight makes its presence felt on twistier roads and under braking too, underlining the fact the reasons for choosing this car are less about the driving experience. Other than that the cabin is, however, a pleasant place to be, with a clean and distinctive design that seems wacky at first but soon becomes second-nature. There's comfortable space and seating for four but the battery pack intrudes on the boot, making the Plug-in too compromised to work as a family car. The standard Prius is better on this score but still not great and if you want a plug-in hybrid and need room for pushchairs and associated clobber you'll be better off with one of the growing number of SUV-style vehicles such as the Mitsubishi Outlander PHEV, Peugeot 3008 Hybrid4 or closely related Vauxhall Grandland X Hybrid4 or, perhaps, a Hyundai Ioniq.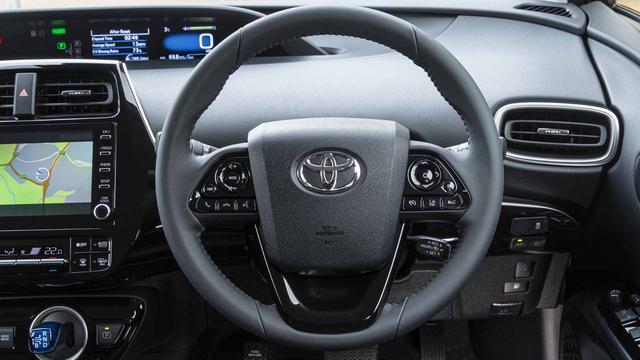 Features of the Toyota Prius
There are currently just two trim levels on the Prius Plug-in and equipment is generous on both. The aforementioned safety pack wraps up an extensive array of driver aids and you also get a wireless phone charger, heated front seats and a head-up display to project speed and other information into your line of sight on the windscreen. Touchscreen navigation is also standard and it works well enough, though the graphics and interface are somewhat basic. The top trim level adds leather upholstery and a fancier stereo, along with a more sophisticated parking assistance system.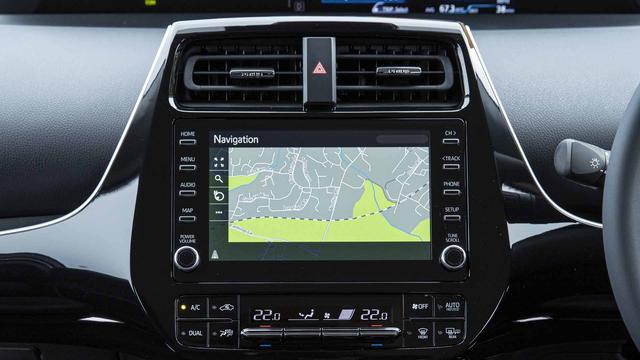 Power for a Toyota Prius
Trying to understand the pioneering hybrid powertrain Toyota developed for the original Prius and has refined over the years since is best left to geeks and engineers – as a driver all you need to do is select Drive on the stubby gear selector and appreciate the silent pull away under electric power. Assuming you have somewhere to charge it you'll be able to do most short journeys under battery power alone, the Plug-in driving more like a full EV in this mode than the standard Prius and capable of keeping pace in traffic without waking the petrol engine. If you do need a burst of acceleration up a motorway slip road or suchlike it can come as a shock when it does so, the disconnect between the revs and leisurely rate of acceleration taking some getting used to. In town the Prius Plug-in benefits from that instant surge of electric power and, if not exactly nippy, is usefully flexible. It's OK on the motorway too, though feels less in its comfort zone here.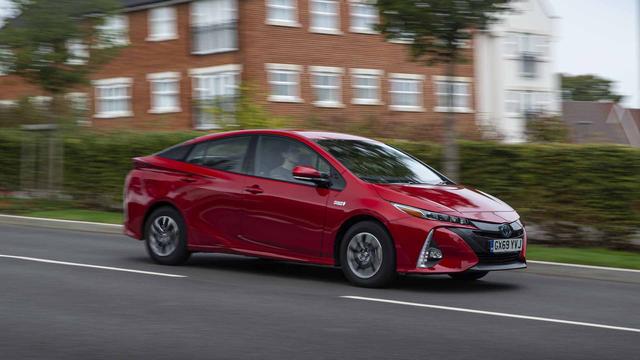 Good points
LOVELY AND COMFORTABLE FAMILY CARE
Bad points
Pickup is very slow. Not good enough for motorway
BUKHARI
Published 2017-09-12
Good points
Hud
Bad points
None
HUGHES
Published 2017-09-22
Good points
fuel consumption, ease of driving, comfortabel...
Bad points
a bit too much technology, Satnav dissapointing
COSTELLO
Published 2017-08-03