Used Subaru Levorg
With 34 used Subaru Levorg cars available on Auto Trader, we have the largest range of cars for sale across the UK.
Used Subaru Levorg cars in stock
Is the Subaru Levorg a good car?
Read our expert review

Words by: Ivan Aistrop

Additional words by: Auto Trader
"The Subaru Levorg provides impressive practicality, lots of standard equipment and an enjoyable driving experience. It's not cheap to buy or run, though, and the breathless performance and bumpy ride might make you wish you'd spent your cash elsewhere."
Read the review by category
Running costs for a Subaru Levorg
The Levorg is not a cheap car to buy, not least because it only comes with four-wheel drive and an automatic transmission, both of which cost money. Company drivers won't exactly be queueing around the block to get their hands on a Levorg, either, given the CO2 figure will mean very hefty tax bills. Fuel economy is just as disappointing, especially when you consider the lukewarm performance on offer.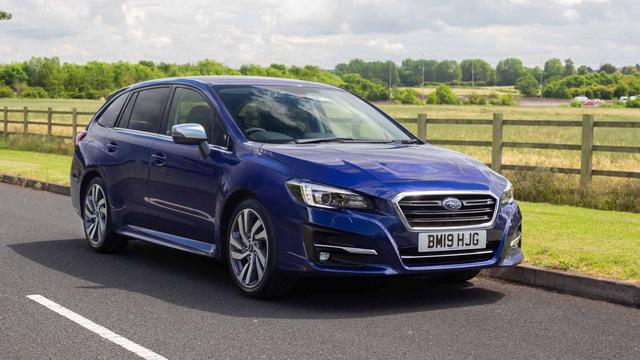 Reliability of a Subaru Levorg
Subaru's cars are renowned for their ruggedness and durability, and that's reflected in the firm's strong showing in the Warranty Direct Reliability Index. The company sits comfortably in the top half of the study's manufacturer standings, although there's no data on the Levorg itself. For even more peace of mind, the car is covered by a generous five-year/100,000-mile warranty.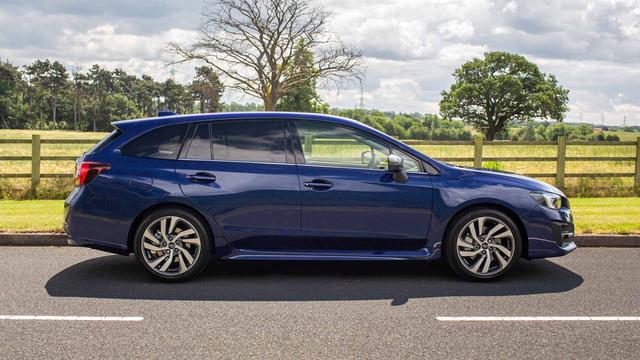 Safety for a Subaru Levorg
The Levorg has a very impressive roster of safety kit, and even better, it's all standard. That includes seven airbags, including one to protect the driver's knees, along with a stability control system and active torque vectoring to support the car's permanent four-wheel drive. You also get a high-beam assistant as standard, along with a suite of sensors for lane change assist, blind spot detection and rear cross traffic alert (which detects approaching cars when you're reversing out of a parking space).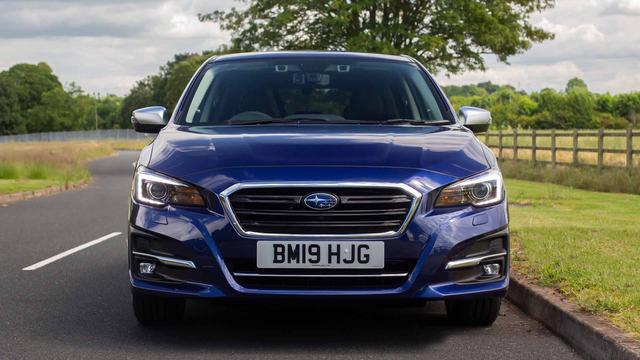 How comfortable is the Subaru Levorg
Subaru's heritage as a performance brand is all but forgotten but, saying that, the Levorg does share some genes with the celebrated WRX STI of old and some of that pedigree can be felt when tackling a challenging B-road. The suspension does a decent job of keeping things flat and level around a briskly taken bend, while the permanent four-wheel drive ensures that grip and traction are rarely in short supply. The ride comfort isn't ideal, though. The firm suspension makes things feel decidedly bumpy at low speed, yet you still feel the body pitching when you're negotiating crests and undulating surfaces.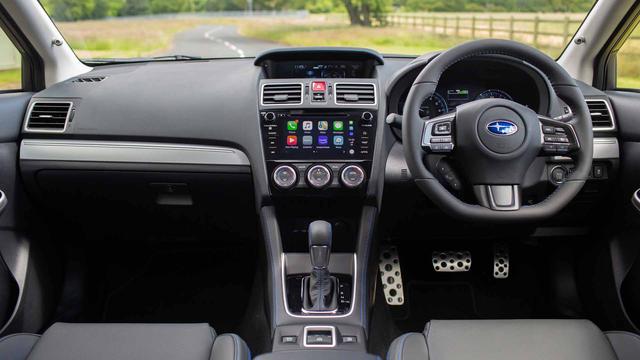 Features of the Subaru Levorg
The Levorg is offered in one high-spec trim level, with metallic paint the only option available. The good news is this means plenty of standard kit, including rear privacy glass, keyless entry and starting, a touchscreen infotainment system with navigation (and the option to run your own through your phone via Apple Carplay or Android Auto), air-conditioning, power adjustable heated seats up front and leather upholstery.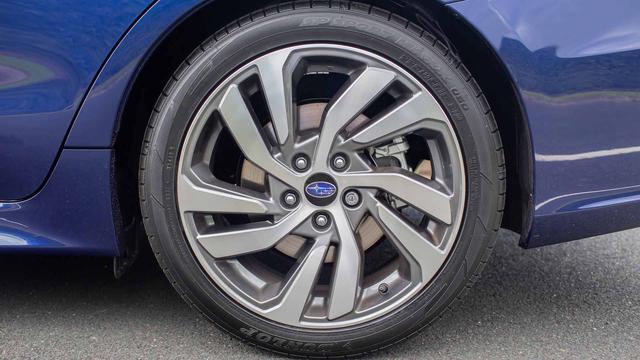 Power for a Subaru Levorg
There's only one engine available on the Levorg, the previous turbocharged petrol now dropped in favour of a larger, non-turbo version and with it the trademark bonnet scoop Subaru fans will have loved. Worse than that, the new engine is actually less powerful too, Subaru's choice of a continuously variable transmission automatic (known as a CVT) doing no favours for the performance either. Under hard acceleration it feels laboured and the revs can soar but driven at a more relaxed pace it's smoother and more relaxing.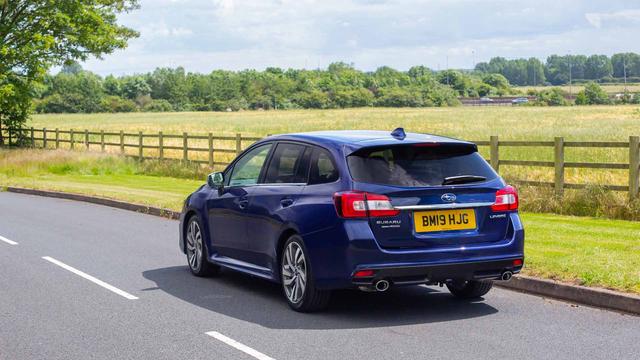 Good points
Eyesight Roomy and Practical Excellent Road...
Bad points
Disappointing Fuel Economy. Surprisingly not as...
Good points
Superb overall package with great practicality...
Bad points
The chassis is so good the car would benefit from...
NIGEL
Published 2020-06-17
Good points
Overall a very good package
Bad points
None
Subaru Levorg Estate (2019 - 2021) review
Four-wheel drive and a standard automatic transmission are stand-out features for the Subaru Levorg but it's not enough to recommend it when compared with the many crossover and SUV alternatives