Used Subaru Impreza Hatchback
With 62 used Subaru Impreza Hatchback cars available on Auto Trader, we have the largest range of cars for sale available across the UK.
Used Subaru Impreza cars available to reserve
Used Subaru Impreza Hatchback cars in stock
Is the Subaru Impreza a good car?
Read our expert review

Words by: Pete Tullin

Additional words by: Auto Trader
"The Impreza's glory days as a rally car for the road are a long way behind it now, the current model maintaining the signature four-wheel drive but paired with sluggish performance and a less than inspiring automatic gearbox. With a focus on reliability, build quality and safety this is very much Subaru retreating into its specialist niche once more."
Read the review by category
Running costs for a Subaru Impreza
The Impreza isn't a cheap car to buy because with lots of kit, four-wheel drive and an automatic gearbox as standard, it has a lot of 'stuff' on board that all costs money. It's not a cheap car to run, either. The sole engine choice is now a 1.6 petrol and it's not especially frugal, with relatively high CO2 figures that'll cost you in tax terms too. Insurance groups are also high compared with those of rivals, and although residual values are OK, the Impreza is very much a niche vehicle, so it will have limited appeal to used car buyers.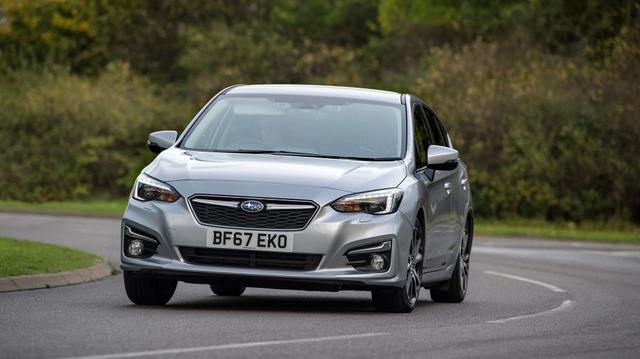 Reliability of a Subaru Impreza
Subaru's reliability record is excellent, and previous Imprezas have always done extremely well in reliability surveys. Subaru is also proud of the fact its cars are incredibly long-lived and capable of sky-high mileages. Subaru dealers normally provide a good service and are well regarded and recommended by most Impreza owners.
Safety for a Subaru Impreza
Subaru EyeSight technology uses a pair of forward-facing cameras to scan the road ahead to identify lane markings, pedestrians, cyclists and motorcyclists, and will activate automatic emergency braking or lane-keeping assistance when necessary. Blind-spot monitoring is standard, as are auto-dipping headlights. Cameras also help to reduce the risk of low-speed car-park impacts, by informing the engine and cutting power should you select the incorrect drive mode by mistake.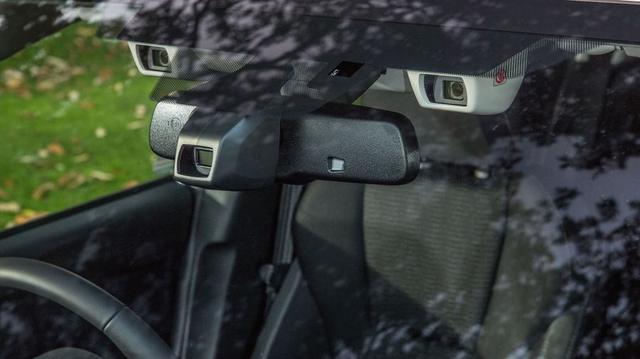 How comfortable is the Subaru Impreza
The Impreza is not the quietest car. Quite a bit of road- and wind-noise finds its way into the cabin even at relatively modest speeds, and there's also a notable amount engine noise and gearbox whine. It is, however, a comfortable car, soaking up lumps and bumps with ease. There is a bit of body roll to contend with but it's nothing to discourage you from pushing on a bit if you're in a hurry. However, you won't enjoy that experience much because the steering feels quite remote. There is the reassurance of four-wheel-drive traction, however, which should cope with anything a British winter can throw at you. There's no question that the cabin of the latest Impreza feels more robust and luxurious than previous Subarus. This is mainly because of the rubberised dashboard, chrome door handles and mock carbon fibre trim. At least there's decent-sized infotainment touch-screen displaying big, clear menus, plus an additional screen on top of that, which displays various driving information. It's also encouraging there are large rotary dials for the stereo and air-conditioning. It's quite easy to find a reasonably comfortable driving position, too, thanks to a decent range of adjustment for the steering wheel and driver's seat.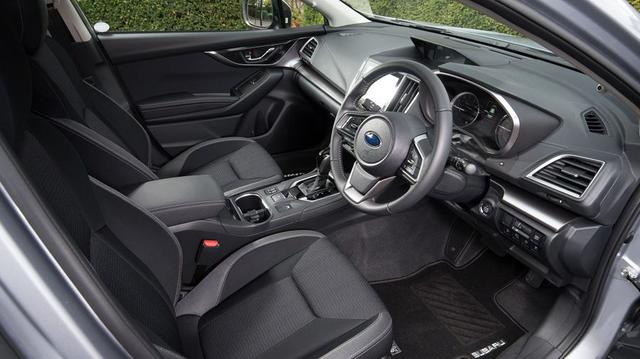 Features of the Subaru Impreza
The Impreza is only available with one trim, but it comes with a decent amount of kit. You get 17-inch alloy wheels as standard, along with cruise control, powered folding mirrors, rain-sensing wipers, an electronic handbrake, a reversing camera, automatic headlamps and wipers, dual-zone climate control and heated front seats. Unusually, though, the central touch-screen has no integrated sat-nav, but because Android Auto and Apple CarPlay are standard, you can link the navigation system on your phone to the screen.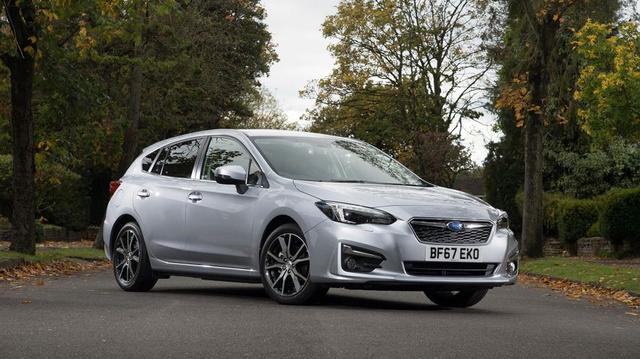 Power for a Subaru Impreza
Those with longer memories will remember the Impreza as a car with formidable rally pedigree and performance to match. Those days are long gone though and the sole petrol engine now offered is very slow indeed. Get a few passengers on board, throw in a hill, and there's every chance you'll be looking for a gap in the slow lane. With so little gumption to start with, the 1.6-litre engine is hampered further by being bolted to a sluggish continuously variable automatic gearbox. Even the simple task of pulling away from a standstill and gently accelerating up to 30mph is an abnormally noisy affair, and when you press the pedal harder for more performance, the engine always feels a long way short of its claimed power output.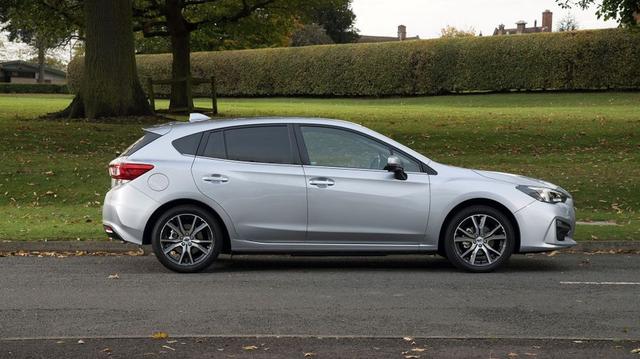 Good points
Excellent visibility for the drive. But...
Bad points
I cannot thank of anything about the Impreza that...
Good points
Lovely design. Superb finish. Excellent driving...
Bad points
Needs at least 20BHP more. Needs a boost in...
JAMES
Published 2019-03-27
Good points
None
Bad points
Car manual. Covers all variants, very difficult...
ANTHONY
Published 2018-03-13