Used Subaru BRZ
With 22 used Subaru BRZ cars available on Auto Trader, we have the largest range of cars for sale across the UK.
Used Subaru BRZ cars in stock
Is the Subaru BRZ a good car?
Read our expert review

Words by: Ivan Aistrop

Additional words by: Auto Trader
"The purist's hot hatch alternative, the Subaru BRZ – like its Toyota GT86 doppelganger – focuses on traditional rear-wheel drive handling and feedback over raw power. This is a traditional sporting coupe in every sense and only really rivalled by the open-top Mazda MX-5 for sporting thrills at this price point."
Read the review by category
Running costs for a Subaru BRZ
A sporty coupe like the BRZ is a car you buy with your heart rather than your head and, for all its old-school thrills, costs more to run than other performance cars you could have for the same money. Where the hot hatches you may also be considering use turbocharged engines for extra power and tax-friendly emissions the BRZ's motor is penalised for its high CO2 figure, the more so if you opt for the manual. Because it nudges into the next band it cops a penalty of several hundred pounds for the first year of tax, which is unfortunate because it's by far the nicer version to drive. The CO2 is also high compared with the equivalently priced Audi TT or Mazda MX-5 RF and, even though it's a lot cheaper upfront than a Porsche, the rock solid residual values of the similarly focused 718 Cayman mean it might work out better value over the course of your ownership. On the plus side the real-world fuel costs actually play out better than the stats suggest so, at the pumps, the BRZ costs less to run than you might expect.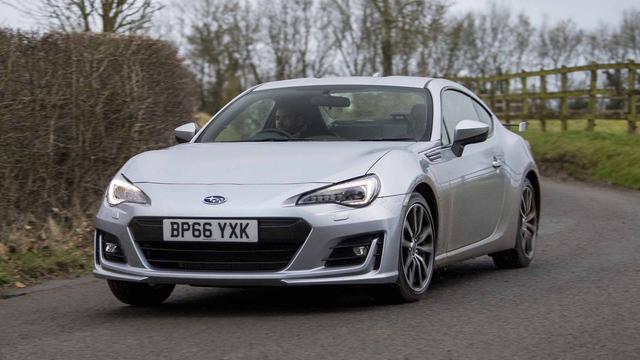 Reliability of a Subaru BRZ
Subaru has a great reputation for customer satisfaction and sits solidly mid-field in Warranty Direct's respected Reliability Index for manufacturers. The five-year/100,000-mile warranty is also confidence inspiring. But that's only half the story, because the BRZ was built from the outset in partnership with Toyota and is, to all intents and purposes, a GT86 with Subaru badges. No bad thing there – Toyota's reputation for reliability is even better than Subaru's so you're getting the best of both worlds. The lack of weight and small wheels also mean consumables like brakes and tyres will be much, much cheaper than those on Audis or Porsches.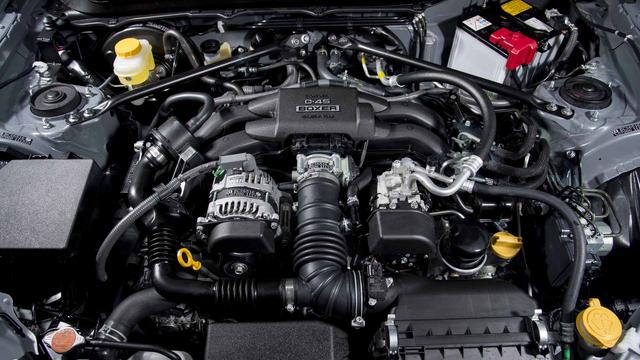 Safety for a Subaru BRZ
The enthusiasts the BRZ is aimed at won't be too worried but the car's old-school vibe extends to its basic safety equipment. Sure, it's got airbags, anti-whiplash seats, ABS and switchable stability control to tame the inherently tail-happy handling. It's even got ISOFIX mounts for the token rear seats. But there are no active driver aids, blindspot warnings, lane control alerts, automatic braking or any of the other gizmos many drivers will take for granted and feature on equivalently priced hot hatches. If that's a concern a Mazda MX-5 has much of the same character but more of the safety gear modern drivers expect.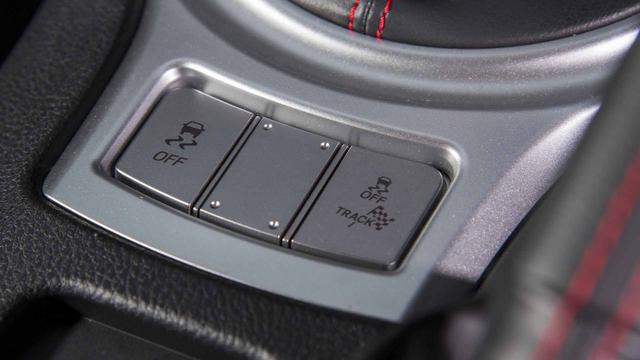 How comfortable is the Subaru BRZ
Again, the BRZ is a car deliberately intended to be a raw, engaging driving experience and the target audience will have no issue with the buzzy engine, the sharp (but expertly judged) suspension and responsive controls. The low-slung driving position is also superb and set up for enthusiasts, with excellent visibility and little peaks in the bonnet to help you position the car in the corners for maximum fun. It's not going to win over any TT owners in terms of refinement or interior quality and those coming from hot hatches may find the interior plastics hard and basic in feel. As an everyday car it's not going to be as comfortable or relaxing either but, on the right road, you won't mind too much. There's plenty of space for two as well and, while the boot opening is small, with the rear seats folded, you can stash a surprising amount of stuff in. At a pinch you might just be able to use it as a 2+2 with younger children but, again, it's no hot hatch when it comes to practicality.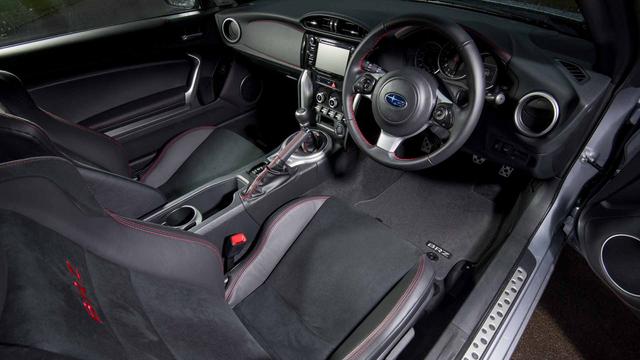 Features of the Subaru BRZ
Subaru makes it very easy to spec your BRZ, given the only cost option you can add is metallic paint and even that is relatively cheap. Everything else is thrown in as standard, including part-leather upholstery, heated seats, keyless entry, dual-zone air-conditioning, a basic but functional touchscreen with navigation included (you can plug in your phone via CarPlay or Android Auto if you prefer), cruise control and DAB.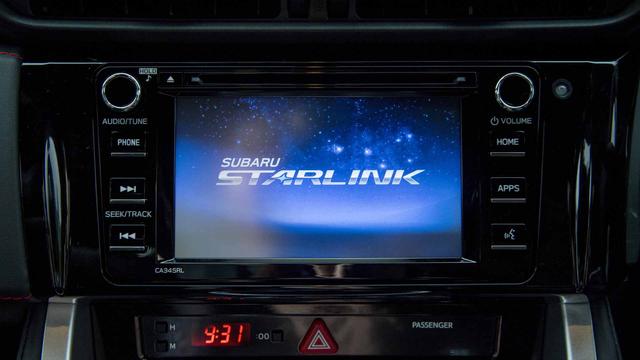 Power for a Subaru BRZ
Most of the BRZ is from Toyota but the engine is a traditional Subaru unit with the famous 'boxer' configuration for a low centre of gravity and improved handling. It makes decent power even without turbocharging and suffers none of the mushy throttle response found in many modern engines but it sounds quite gruff and needs revving hard to get the best out of it, which will be a shock to a generation of drivers raised on torquey turbocharged engines and cause of some debate in enthusiast circles. Some love the fact you have to drive it hard to make the most of the modest performance available, others complain at the lack of low-end response and fact you have to work for your thrills. The automatic is a worthwhile option but most of the target audience will want the manual and it's by far the better fit for the car's character.

Good points
Wow factor
Bad points
Small boot
KENNETH
Published 2021-04-30
Good points
Absolutely lovely to drive , they handle like a...
Bad points
To be honest there's two things I think they...
STEPHEN
Published 2020-09-14
Good points
Fantastic handling. Comfortable driving position...
Bad points
Very poor media handling in HiFi. Poor traffic...
Subaru BRZ Coupe (2017 - 2021) review
The Subaru BRZ's old-school character stands out among the hot-hatch alternatives and enthusiasts will love its traditional rear-wheel balance but the rawness and cheap interior will limit wider appeal