Used Mitsubishi Shogun Sport SUV
With 58 used Mitsubishi Shogun Sport SUV cars available on Auto Trader, we have the largest range of cars for sale available across the UK.
Used Mitsubishi Shogun Sport cars available to reserve
Used Mitsubishi Shogun Sport SUV cars in stock
Is the Mitsubishi Shogun Sport a good car?
Read our expert review

Words by: Phill Tromans

Additional words by: Auto Trader
"The Shogun Sport will appeal to a pretty specific group of customers. It's not brilliant to drive, and the interior quality isn't fantastic either. But its off-road capabilities are excellent, and it's a genuine seven-seater with plenty of space inside. If either of those criteria are important to you then it's well worth checking out, but in other areas, there are rival cars that will perform better."
Read the review by category
Running costs for a Mitsubishi Shogun Sport
It goes without saying there is a huge amount of choice in the SUV and crossover market at the price at which the Shogun Sport operates, though when you zero in on the Mitsubishi's real selling points you realise it's a rather more specialist machine operating in a smaller niche. In a Land Rover context it's priced against the Land Rover Discovery Sport, where in reality it's more like a Defender in terms of its target audience. You could probably buy a Shogun Sport for little over half of what a well-specced Defender would cost, and it's pretty much as capable off-road. But in style, tech and desirability the Land Rover operates in an entirely different league. Indeed, a SsangYong Rexton is probably a closer comparison for the Mitsubishi. There's only one engine choice and, while it's fit for the functional purpose, the 2.4-litre diesel is poor for emissions and economy, and the Shogun Sport will cost quite a bit to run.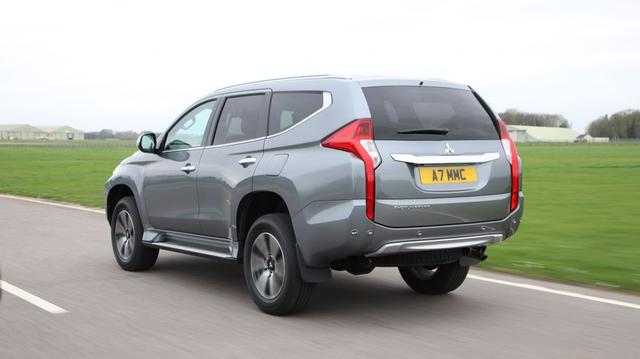 Reliability of a Mitsubishi Shogun Sport
Mitsubishi has a middling reputation when it comes to reliability as a brand, sitting mid-table in Warranty Direct's Reliability Index for manufacturers. However, the Shogun Sport is based on many of the same mechanical bits as the L200 pick-up truck which mean it's well proven in some very rugged environments. We wouldn't be overly concerned about major problems. Should anything go wrong, Mitsubishi offers a decent five-year, 62,500-mile warranty.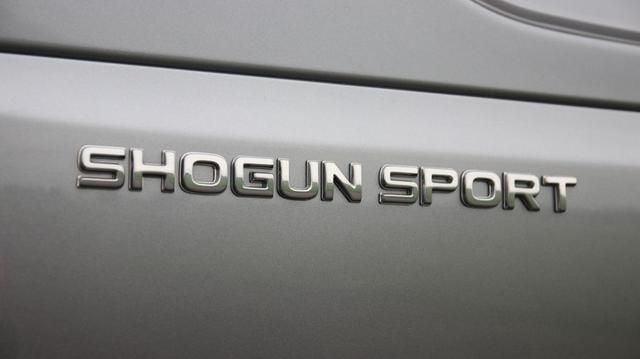 Safety for a Mitsubishi Shogun Sport
There are only two trim levels for the Shogun Sport and Mitsubishi reserves most of the desirable safety tech for the top one. This includes the blind-spot warning system, automated emergency braking, front parking sensors (rear ones are standard) and Mitsubishi's 'misacceleration' mitigation system, which is designed to stop you lurching into stationary objects when parking. All models get a reversing camera and Isofix child seat mounts on the second row. The Shogun Sport's real 'safety' feature is its go-anywhere ability and off-road prowess. Mitsubishi has a long history of expertise in four-wheel drive, and the Shogun Sport comes has all the mechanical and electronic gizmos to help you tackle the toughest terrain, be that steep muddy slopes or water up to 700mm deep. A low-range gearbox and locking differentials will be music to the ears of off-road enthusiasts and, suffice to say, the muddy paddock of the local pony club will hold no fear. Nor will the prospect of pulling a horsebox, thanks to a 3.1-tonne towing capacity and trailer assist feature to aid stability with something hitched behind.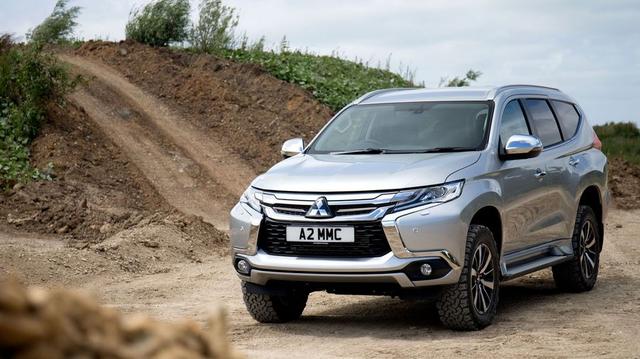 How comfortable is the Mitsubishi Shogun Sport
The Shogun's interior party piece is its space for seven occupants, which is impressive. A third row of seats will fit two adults without too many problems, and legroom in the second row is good too. The rear-most seats can fold away to increase boot space, although the process can be a bit jigsaw-like at first, as you have to do things in a certain order. Fold all five rear seats away and you get a basically-flat load space to carry larger items around. With them up, though, there's not a huge amount of luggage space left. Admittedly, the interior of the Shogun Sport shows off its rather utilitarian credentials. The plastics are hard and there's no premium pretence here. The front seats in all versions are adjusted electrically, but taller drivers may find that they don't go low enough, leaving them staring down at the bonnet rather than the road ahead. Still, they're comfortable enough. As impressive as the Shogun Sport doubtless is in the mud, on the road it feels undeniably agricultural, to use the cliched roadtester's term. It doesn't actually drive like a piece of farm machinery, of course, but it's undeniably old-school and feels like a traditional 4x4, with vague steering and a lot of body roll in the corners. While it might compare favourably with an old-fashioned Land Rover it wouldn't see which way the new Defender went, put it that way.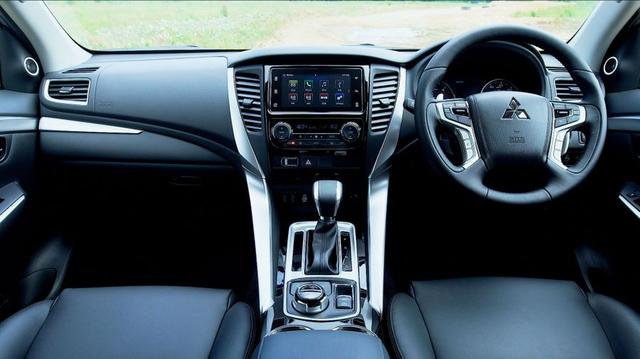 Features of the Mitsubishi Shogun Sport
Fair to say, you get a lot of car for your money with the Shogun Sport, mechanically and in terms of equipment. There are only two trim levels and even the entry level one gets a 7.0-inch touchscreen through which you can pair your phone with and control all your usual apps, music and phone calls via Apple CarPlay or Android Auto. You can do most of this via Bluetooth if you prefer but navigation will have to be via your phone's data package, as there's no built-in system. Seat heating, a fancy 360-degree camera, adaptive cruise control, extra speakers and heated front seats are among the extras on the upper trim but all grades are good value.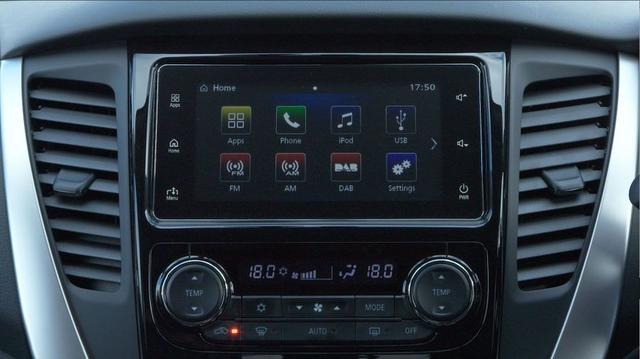 Power for a Mitsubishi Shogun Sport
There's just one choice of engine in the Shogun Sport, and it's a 2.4-litre turbodiesel with 181 horsepower. On the plus side, it's got plenty of grunt – a total of 430Nm of torque – to haul you up hills, even with the car fully loaded, and it can tow up to 3.1 tonnes. The eight-speed automatic gearbox is unobtrusive, as long as you leave it in automatic mode. We wouldn't bother using the manual paddle shifters. However, compared to a lot of its rivals, the engine is noisy and unrefined, and it's pretty thirsty on fuel too.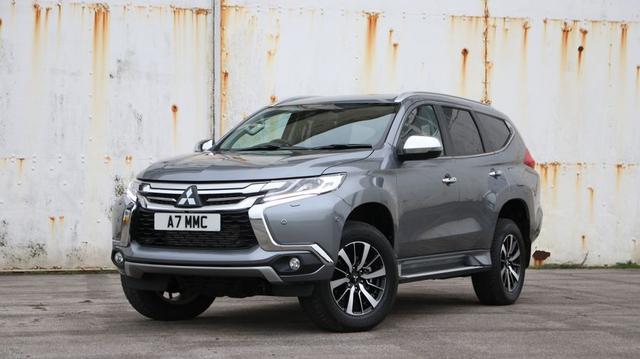 Good points
You can have a little fun off road and it has a...
Bad points
Comfortable it looks but my vw Tiguan is a lot...
STAVRO
Published 2021-03-01
Good points
A lot of motor for the money
Bad points
Very satisfied with the car
DARREN
Published 2021-03-01
Good points
Vehicle has height and space and spec at good...
Bad points
Rear seats can't be moved forwards or backwards...
DUNCAN
Published 2021-03-01