Used BMW 6 Series Gran Turismo
With 102 used BMW 6 Series Gran Turismo cars available on Auto Trader, we have the largest range of cars for sale across the UK.
Used BMW 6 Series Gran Turismo cars available to reserve
Used BMW 6 Series Gran Turismo cars in stock
Is the BMW 6 Series Gran Turismo a good car?
Read our expert review

Words by: Phill Tromans

Additional words by: Auto Trader
"Best described as a large, luxury hatchback, the BMW 6 Series Gran Turismo is a curious blend and sits between rivals like the Audi A7 and Mercedes-Benz CLS on one side and the various luxury crossover and SUV options on the other. Packed with technology, practical and with a sense of real luxury it's somehow both anonymous and distinctive at the same time and has a fight on its hands to carve its own niche."
Read the review by category
Running costs for a BMW 6 Series Gran Turismo
The 6 Series Gran Turismo's purchase cost is broadly in line with its competition, chiefly Audi A7 Sportback and the Mercedes CLS. However, while most running costs are similar to its rivals – and its service, maintenance and repair costs are impressively low – industry expectations for the BMW's resale value aren't as positive. It seems likely that over a three-year period, it could cost you more to run the BMW, as it's unlikely to hold onto its value as well as its rivals.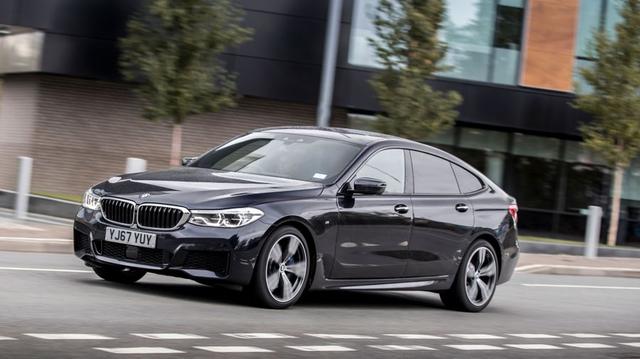 Reliability of a BMW 6 Series Gran Turismo
BMW has a below-average reputation for reliability, judging by Warranty Direct's Reliability Index, which ranks manufacturers by past performance. Its performance in JD Power's 2019 Vehicle Dependability Study was even worse, coming in last of all 25 manufacturers analysed. Fair to say, its premium rivals like Mercedes-Benz, Audi, Jaguar and Land Rover aren't a whole lot better and all languish in the lower half of the table but, hopefully, the 6 Series GT will buck the trend.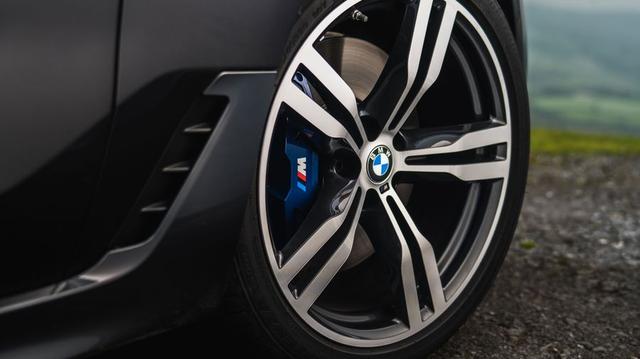 Safety for a BMW 6 Series Gran Turismo
The 6 Series GT scored a maximum five stars when crash tested by safety organisation Euro NCAP, and it comes equipped with some of the latest and greatest safety technologies available, although not all are standard. All cars have automatic emergency braking, which will intervene if the driver doesn't react to an impending accident. Optional systems include the Dynamic Safety package, which will warn the driver if it detects signs of tiredness, and Driving Assistant, which uses cameras, radar and sensors to warn the driver of potential hazards. All cars have six airbags as standard and two Isofix child seat mounting points in the back.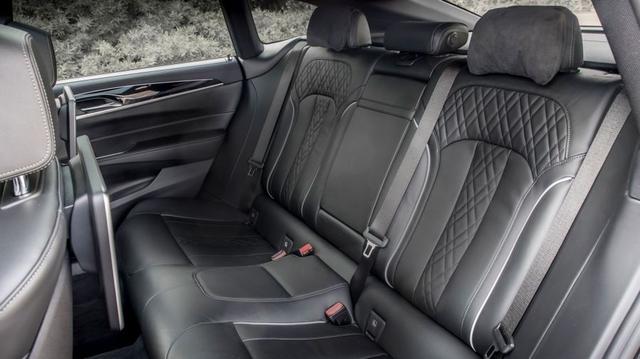 How comfortable is the BMW 6 Series Gran Turismo
Most of the time the ride is comfortable, although there was a slight shimmying in the cabin at motorway speeds in the 630d M Sport we tested. It was far from disconcerting and, overall, the ride is better than the Audi A7 Sportback, though perhaps lacks some of its solidity. This may be specific to the stiffer suspension on M Sport versions, however. Adjustable air suspension is available as an option and these systems, while expensive, tend to offer a plusher, more sophisticated ride. Handling is good for such a big car. You can change the set-up of the steering, throttle, suspension and gearbox between a variety of modes from Comfort to Sport, each of which increase or lessen the perkiness of the car. In Sport it feels agile and engaging, while in Comfort it's more relaxed (ride issues aside) and complements the optional self-driving technology.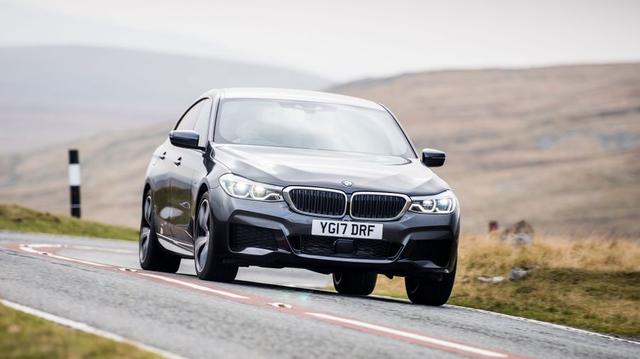 Features of the BMW 6 Series Gran Turismo
If you're also considering Audi's A7 Sportback as an alternative to the 6 Series GT, the BMW has a substantial benchmark of interior quality to match. It doesn't do a bad job, and the materials never feel cheap, even if they don't quite match the Audi when you look lower down in the cabin. BMW's iDrive infotainment system is easy to use via a dial next to the gearstick, or it can also be operated using the touch-screen. The standard SE specification includes Apple CarPlay and Android Auto smartphone connectivity, heated and power adjustable front seats and more besides while M Sport adds various branded embellishments from BMW's M performance division and a panoramic glass sunroof.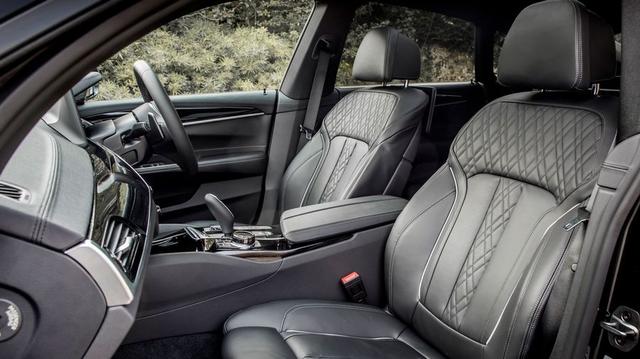 Power for a BMW 6 Series Gran Turismo
Three engines are available in the 6 Series GT. We've tried the 630d diesel, which has a meaty 265 horsepower that makes for quick, effortless progress. You can opt for rear- or all-wheel drive. We tried the latter and it provides superb traction. If you want petrol engines, you have a choice of two: the 630i has almost identical performance to the diesel on paper but a four-cylinder engine in a car of this size risks being overwhelmed. The six-cylinder 640i will cost more to buy and run but has the refinement and power to do the 6 Series GT justice if you can stretch to it. Overall though if you're after something less powerful and better on fuel economy, you're out of luck for now. All models use an automatic gearbox that's quick and smooth to the point where you never need to think about it, and you also get paddles behind the steering wheel to change gear manually if you want to.