Tesla Model Y
New from £44,990 / £774 p/m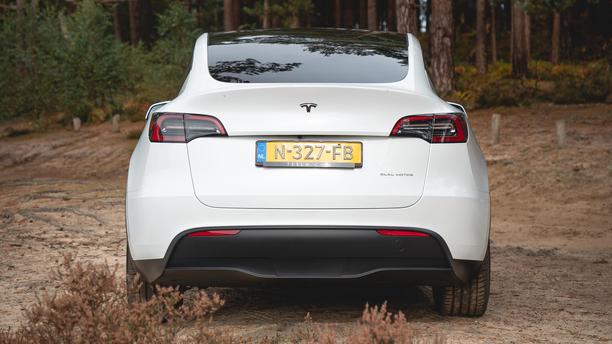 About the Tesla Model Y
Long-distance range

Great space

Easy and fast public charging network
Strange but excellent SUV from Tesla. Looks odd but its build quality and driving manners are superior to the Model 3. You get more range on a Model 3, however, and it's cheaper. Teslas are expensive, but you're buying two key things: range (about 300 miles) and access to the unrivalled supercharger network that talks to your car about available points and charges in rapid time. Also lots of kit on board as standard.
Is the Tesla Model Y SUV a good car?
Read our expert review

Words by: Erin Baker
"At first glance, the Tesla Model Y looks like a jacked-up Tesla Model 3, for which you'll pay a hefty extra amount, but a test drive reveals that this small SUV is more than the sum of its parts. Beware, too, comparing its price with the base model of similarly sized electric cars out there: the standard Model Y gives you a lot of kit. To our mind, it's also the best looking Tesla."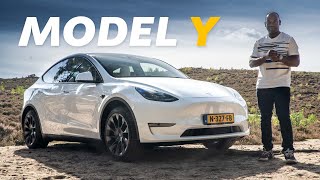 Read the review by category
Running costs for a Tesla Model Y
The Model Y is more expensive to buy, on finance or outright, than most of its large-car electric rivals, but it's worth doing your research, because to get the equivalent amount of kit in rivals, you'll have to go quite far up the spec and trim lists and tick a lot of options boxes (see Features), thus hiking the total price up. Interestingly, we already have Tesla Model Y leasing deals on site, for delivery next spring. As for running costs, they are brilliantly low, in keeping with any other electric car's: no congestion or ULEZ charge, very low road tax (VED) and benefit-in-kind (BIK) tax for company-car owners. Teslas are also pretty energy efficient; and the Model Y promises up to 4.2 miles per kWh (anything over 3 miles per kWh is good going). Fewer moving parts to go wrong mean lower costs at the garage, although be warned: this road tester's father went over a rock in his Model3 which required a new battery at a cost of about £13,000 (covered by insurance but Tesla won't let cars go until they have the money from insurers).
Reliability of a Tesla Model Y
Tesla Model Y owners in the States have been reporting lots of issues, albeit with build quality more than significant things going wrong under the bodywork, such as misaligned body panels to mis-matched paint. The respected JD Power survey last year put Tesla last out of 32 brands, with 250 problems per 100 vehicles reported by owners. The Model 3 has been reported for similar build-quality issues, inside and out. Other reliability gripes surrounding Model S and Model X were listened to by Tesla and updates and fixes issued, so you'd be fairly safe to assume things will improve over time, and the shut lines on the Model Y already look more precise.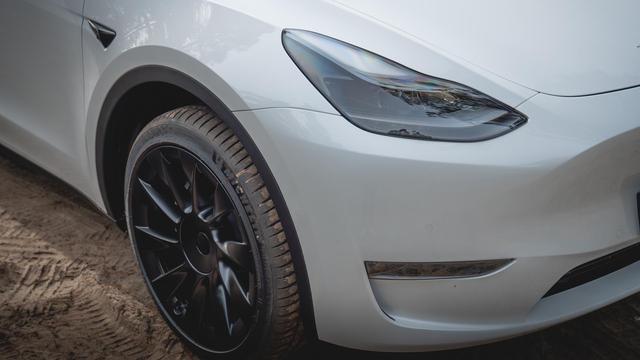 Safety for a Tesla Model Y
Tesla claims the Model Y is "designed to be the safest mid-sized SUV", which Volvo might baulk at. The brand cites the Model Y's low centre of gravity, rigid body structure and large crumple zones as evidence of unparalleled protection. However, the Model Y does feel incredibly safe, with an enormous amount of glass that maximises your view round the car, and software systems that recognise objects all around you and show them on the huge central screen as you drive along. There's a multi-view reversing camera, parking sensors and all-wheel drive for better traction in the wet. You can also specify enhanced autopilot which lets you navigate on autopilot, but the standard autopilot and traffic-aware cruse control are standard. You can link your car to your phone to lock and unlock it as well as track its location.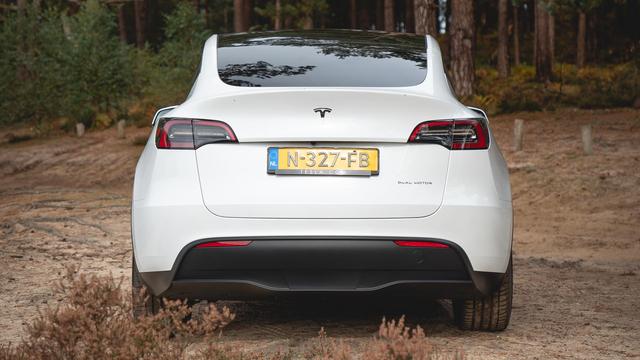 How comfortable is the Tesla Model Y
As we've said before, you'll either love or hate the sparse, contemporary interior, which focuses more on space and light than creature comforts. A tap of the key card, or your phone, will start the car, and then everything is controlled via the screen. The striking element of the Model Y, compared with the Model 3, is how much bigger it feels inside. There is lots of head and legroom, but it's the large glazed areas that makes your heart sing, from the huge glass roof to the panoramic windows and stretched windscreen. Also, the Model Y has a hatchback rear which means it's easier to get big stuff in and out. You can pull down the central rear squab for a chunky arm rest with cup holders, or pull the whole thing down to fit golf clubs through the hatch. Impressively, all three rear seats are heated as standard. Up front there are two felt covered wireless chargers angled towards you, more cup holders and a big storage area. You can ask the car to open the glove box for more space. As well as a substantial and deep boot (with levers to release the rear seats for extra stowage) there is space under the bonnet (called a frunk - front trunk) for more bags. You can choose a black or white vegan interior.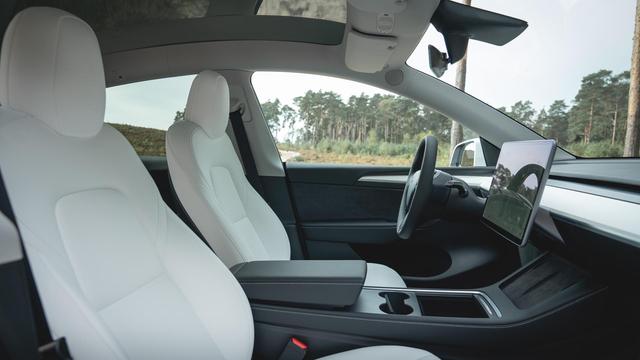 Features of the Tesla Model Y
You either love or hate the tech that Tesla fills its car with, because the minimal design and lifestyle focus of the language and features doesn't suit everyone. The only options are paint colours and wheel size. Given the fact that Tesla issues software updates across its models and versions, it's unsurprising that all the stuff inside the Model Y is identical to the Model 3. One huge tablet-style screen controls everything, including the functionality of the only two switches in the car, which are located on the steering wheel. We love the lifestyle focus of everything, such as "dog" mode, which displays a large message on the screen when you walk away from the car, explaining to passers-by that you'll be back soon and the dog is being fed temperature-controlled air via the vents. The digital entertainment available includes a wide selection of karaoke tunes and online games for the kids. Our only gripe is that sometimes, you just want to turn a button, for example, to adjust a wing mirror, and going through several swipes of the screen doesn't feel the safest or quickest way to manage those functions.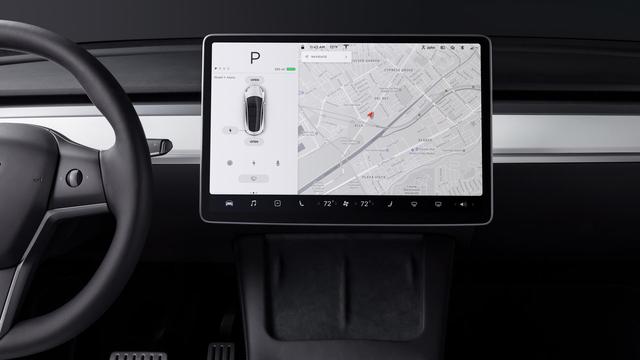 Power for a Tesla Model Y
There are two options: the entry-level Long-Range AWD (all-wheel drive) with a maximum range of 315 miles and a substantial 434 horsepower, and the more expensive Performance version, with 483 horsepower (and 0-60 in 3.5 seconds) but a slightly lower range. Note that if it's range you're after primarily, the Model3 offers up to 360 miles because it's lighter. We love the driving character of this Tesla: the huge windscreen, raised ride height and thin pillars give you a huge view and, with the short bonnet at the front, it feels van-like to move around town. We mean that as a compliment - you just have a great view of the road ahead and feel like you can twirl the car round town on a pint point, not to mention parking it with ease. The only downside is a slightly hard, busy ride, not helped by the low-slung weight of the battery, and there is some rattling coming inside from the rear over bumps. We also wish we could adjust the amount of regenerative braking, as you can in competitor models like the Kia EV6 which offers six modes. But you cannot fault the range and Tesla's public charging network which is the only one in the country that doesn't give you heart palpitations if you need to refuel on route.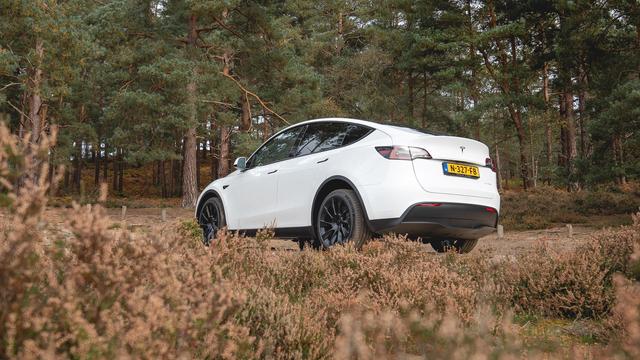 Lease deals
These deals are based on terms of 8,000 miles, for a 36 month lease with a 6 months initial payment.
Standard equipment
Expect the following equipment on your Tesla Model Y SUV. This may vary between trim levels.
Related articles and reviews