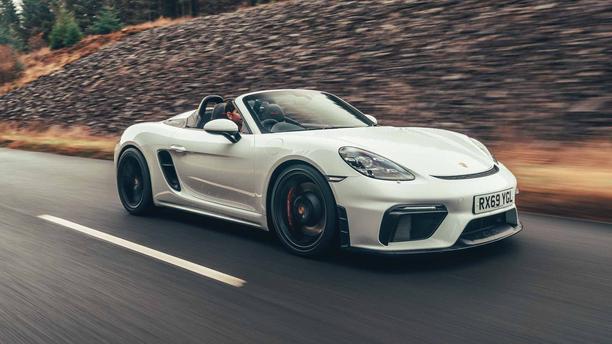 Discover the
Porsche 718 Spyder
New from £80,255 / £1,181 p/m
2 doors

2 seats

Automatic or manual

Petrol
Is the Porsche 718 Spyder Convertible a good car?
Read our expert review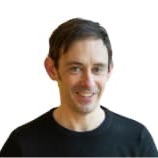 Words by: Dan Trent
"For hardcore sports car fans and – especially – Porsche aficionados the 718 Spyder is a truly special machine and evidence the brand hasn't totally forgotten its purist roots. With its big engine, manual-only transmission and spicy handling it's a car for drivers, its unique style and limited availability setting it apart from the 718 Boxster on which it is based."
Read the review by category
Running costs for a Porsche 718 Spyder
This entirely depends on your frame of reference, and also how friendly you are with your local Porsche dealership. At face value the 718 Spyder is a very expensive car and costs a hefty premium over the regular 718 Boxster on which it is based. Porsche is also masterful at convincing its customers to spend big on extras and it's easy to add a hefty five-figure number to the price with just a few 'essential' options. The 4.0-litre engine is thirsty, chuffs out a lot of CO2 and you'll be murdered on tax and other running costs in comparison with any regular car. Porsche is also very clever at making sure demand outstrips supply of its special edition models like this, meaning a bunfight at dealers to get one. If you're deemed worthy you're in luck because you'll likely be able to sell for a premium and even turn a profit, known as 'flipping' and deeply unpopular with those who don't get on the dealer's list. The only dilemma for those who do? Drive it and enjoy it as one of the best modern sports cars at any price or sell it for a fast buck?
Lease deals
These deals are based on terms of 8,000 miles, for a 36 month lease with a 6 months initial payment.
Standard equipment
Expect the following equipment on your Porsche 718 Spyder Convertible. This may vary between trim levels.
Other vehicles in the 718 Spyder family Related articles and reviews
Porsche 718 Spyder Convertible (2019 - ) review
If the standard 718 Boxster is one of the best sports cars around the 718 Spyder is something truly exceptional and an enthusiast's dream, albeit a raw one stripped of creature comforts and refinement